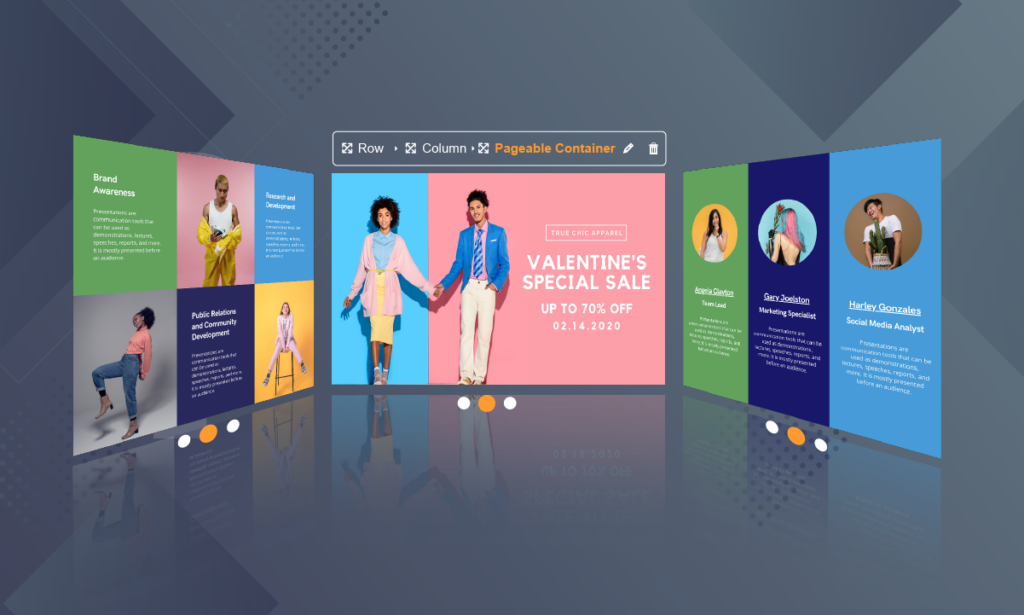 If you are a fan of Magezon Page Builder for Magento, you must know that there are several ways to display content in the form of a slider. Previously, Slider and Content Slider elements might be the best choices. Nevertheless, we always want to bring something more than that, so Pageable Container has been released to give users dozens of infinitely superior function.
In this blog article, I'm delighted to share with you 3 examples of stunning sections made with Pageable Container in Magezon Page Builder.
So no more further ado, let's explore!
What Is Pageable Container in Magezon Page Builder?
When it comes to Pageable Container, we have provided you with fully comprehensive instructions.
I would like to stress that Pageable Container is a slider that allows users to insert any of their desired elements inside it. Consequently, the displayed contents are not only just an image/video, but it can also be a whole image gallery, a flip box, or a google map.
You are enabled to decide the number of slides in a Pageable Container, design what's in a slide, as well as have a bunch of great carousel options to choose – everything is up to you.
And that's it! You just took a good grasp of the element. Now, let's dig into some other examples
3 Example of Pageable Container in Magezon Page Builder
1. Sale Promotion Banner
Normally, a sale promotion banner shows images and text in a slider to inform customers about the campaign. Find it boring? With the help of Pageable Container in Magezon Page Builder for Magento, it's easy to make your banner more eye-appealing. Why not put an image gallery of your products into the slide? It's such a good idea of a web conversion booster, right?
2. Display Rich Content

Rich and condensed content is always highly recommended because it can display your ideas in several formats. The example below will show you how Pageable Container can do. A slide of Call to action is definitely grabbing viewer's attention while video and text are conveying your message in another way. There are millions of ideas that you can apply to Pageable Container, do not hesitate to add life and creativity to your webpage right now!
3. Display Information Briefly and Concisely

Commonly people are not keen on reading an extra-long page full of text, and how to present information concisely is such a tricky question. However, it's no longer a challenge to you if you got Pageable Container. Display content in slides would not make viewers feel there is a lot of information to digest. An element like Progress Bar can help, and unleash your mind with so many other elements from Magezon Page Builder.
Final Words
Above the tutorial about how to customize Pageable Container in Magezon Page Builder Magento 2.3. We hope that you find it helpful and want to read more about Magezon Page Builder tutorial series. Any ideas are welcomed in the comment section below.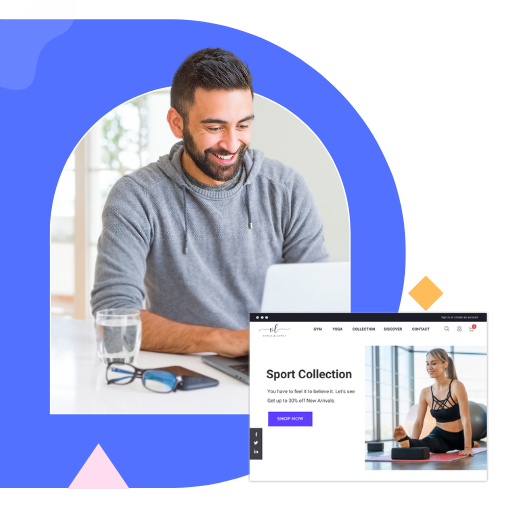 Try FREE Magezon Page Builder demo today
Easily create beautiful, engaging Magento website in any style whenever you want without relying on developers or designers. Just by drag & drop.