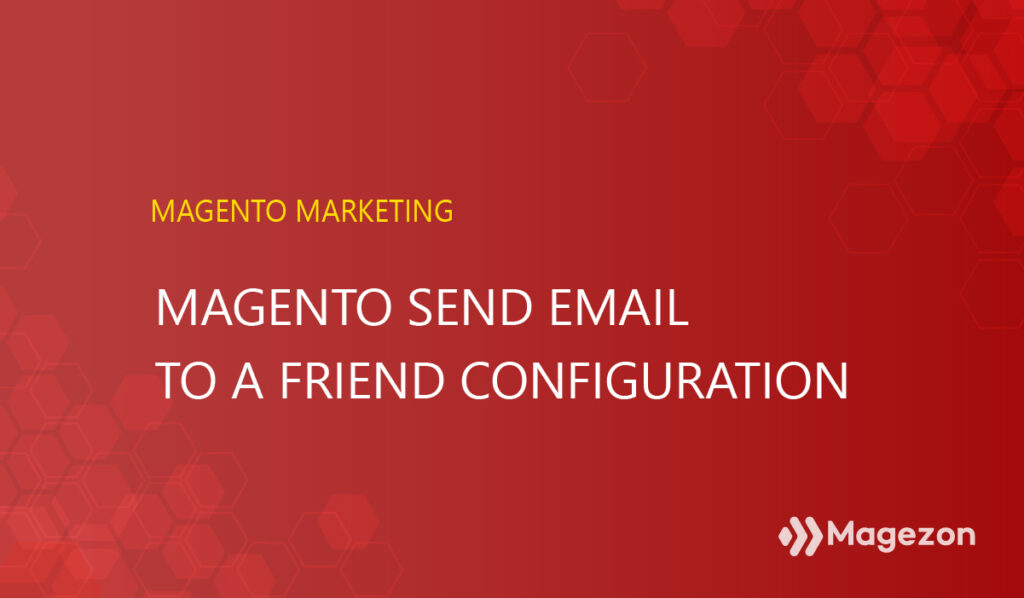 As we all know, Affiliate Marketing is viral nowadays, helping many people to make a living over the internet, especially developing during the pandemic situation.
Affiliate marketing is a type of performance-based marketing in which a business rewards one or more affiliates for each visitor or customer brought by the affiliate's own marketing efforts. We can easily understand that affiliate marketing allows business customers, so-called publishers, to earn a commission by recommending the product to others.
For this reason, Magento Send Email to a Friend features was released. Now, let's discover what it is and how to enable and remove it.
Table of Contents
What is Magento Send email to a Friend?
Magento send email to a friend is a function that helps customers to send product links with their friends through emails simply. It is an effective way to drive traffic to your store, a more economical solution for advertisement than other promotions. Moreover, product-advertising by your customers makes your products reliable. That is the reason why Affiliate Marketing is a favored strategy.
Only with a button appearing as an envelope icon can the email be sent to many lot of other people. However, there could be a tendency to overuse, leading to email spam. Spamming also can be prevented by the limited number of recipients for each email and the number of products that sender can share within one hour.
Where is Magento 2 send email to a friend configuration?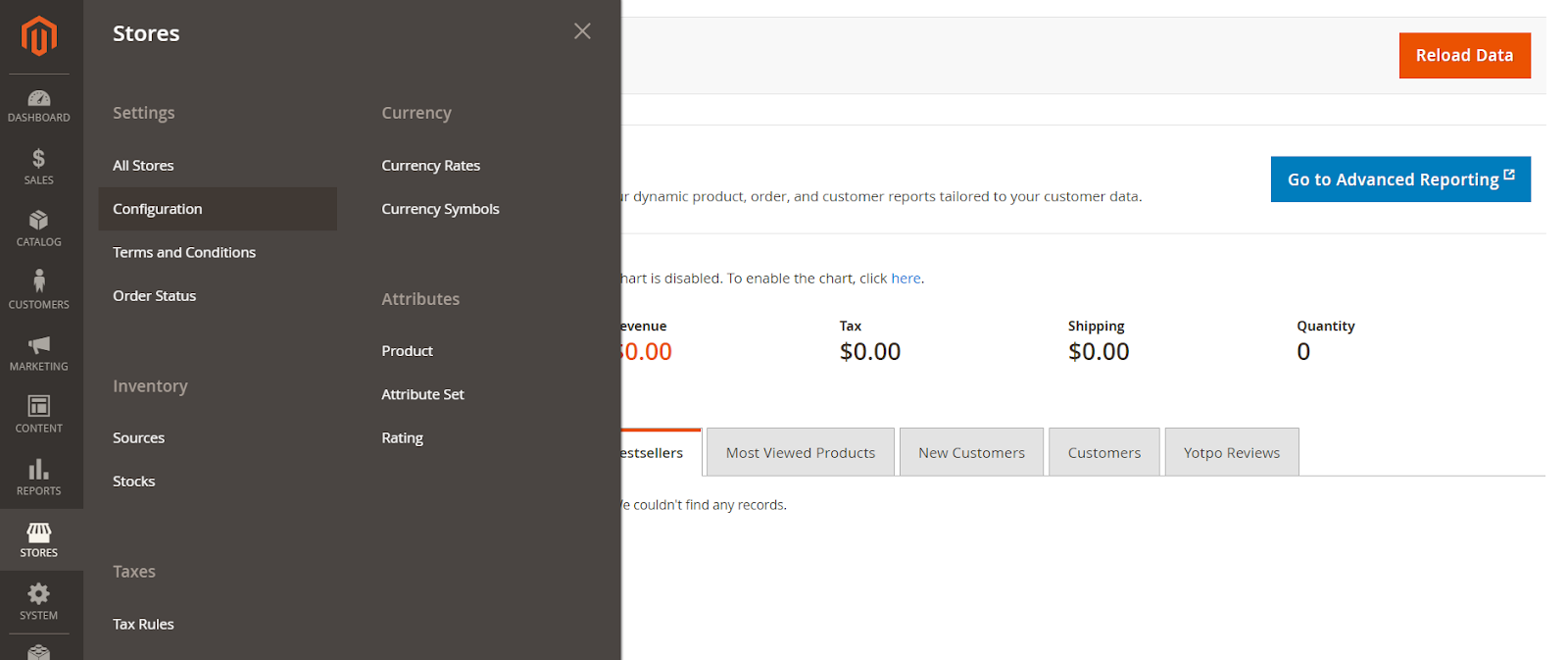 On the Admin system, we can easily see the categories on the left.
Go to Store > Settings > Configuration
Then, click on the Catalog > Email to a Friend
Edit the Email Templates section
Choose Yes on Enabled
Edit Select Email Template to the template you want to use as the default messages
Switch Allow for Guests to No, in case of restriction of non-registered customers. Yes, in case you allow to every user can send email.
Set the Max Recipients to the maximum number of friends, who can receive the email
Set the Max Products Sent in 1 hour to the maximum number of products that one person can introduce to friends in 1 hour.
On Limit Sending By, you need to identify the sender by 1 of 2 methods below:

IP Address is recommended.
Cookies are unsafe because users can delete cookies before sending them.

Click on Save Config to finish.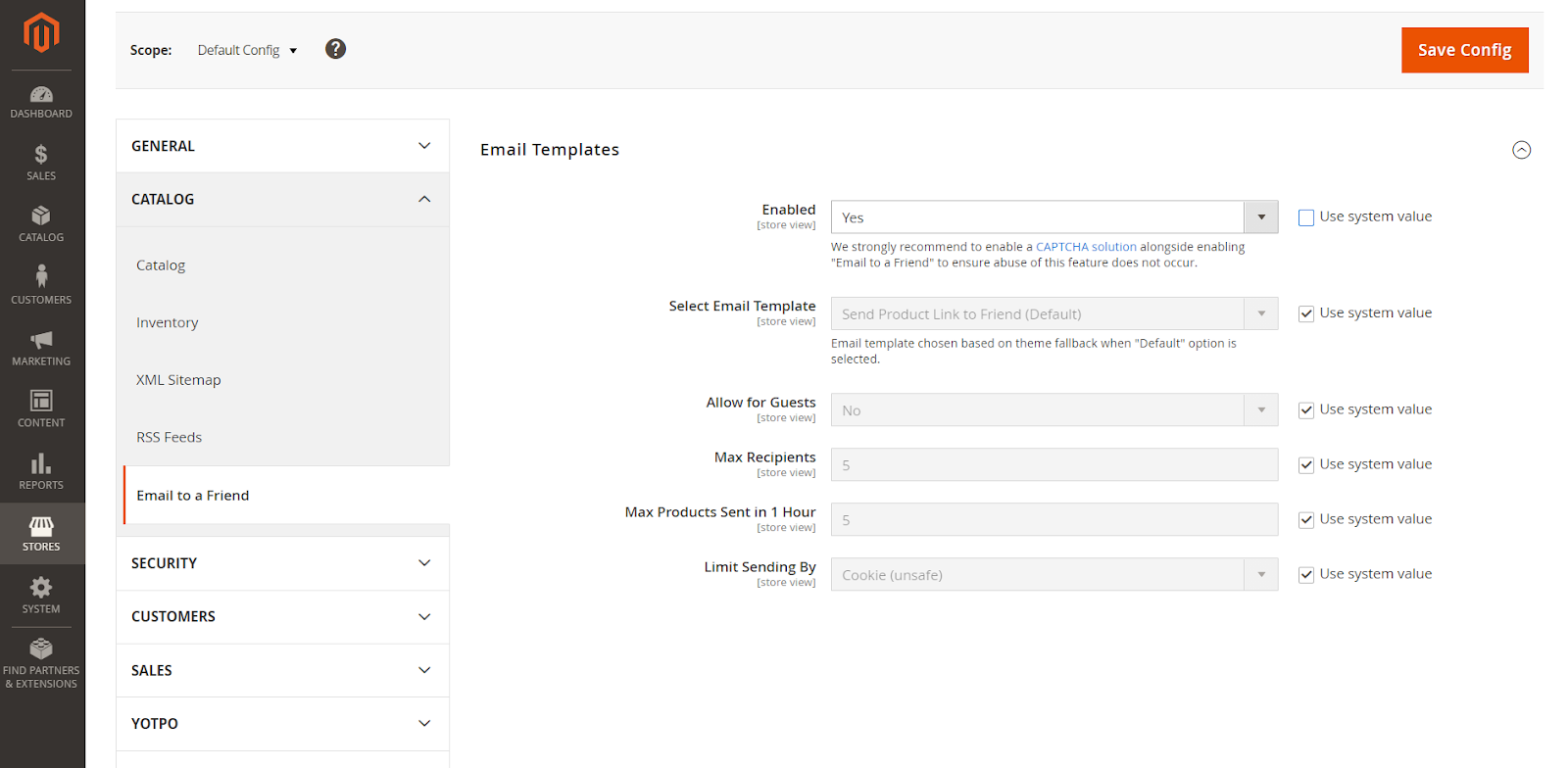 How to send email in Magento 2 from Customer Account?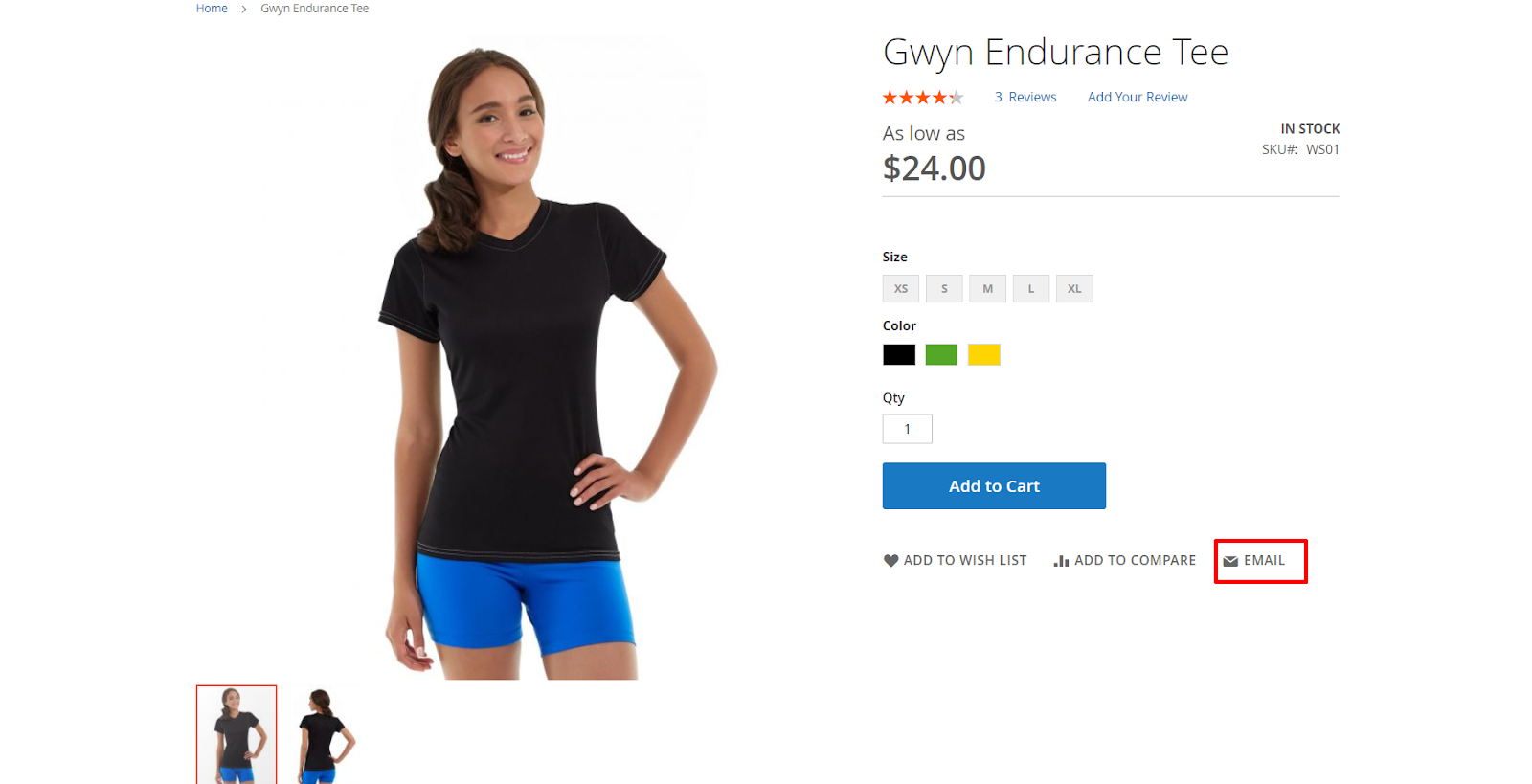 As the customers, Magento email settings appear as a letter button on product page
Click on the Email button
Log in to customer account (register requirement if the account does not exist)
Fill Name and Email of the Sender
Complete the Message
Fill Name and Email of the Invitee. Click on Add Invitee to add more recipients.
Send Email.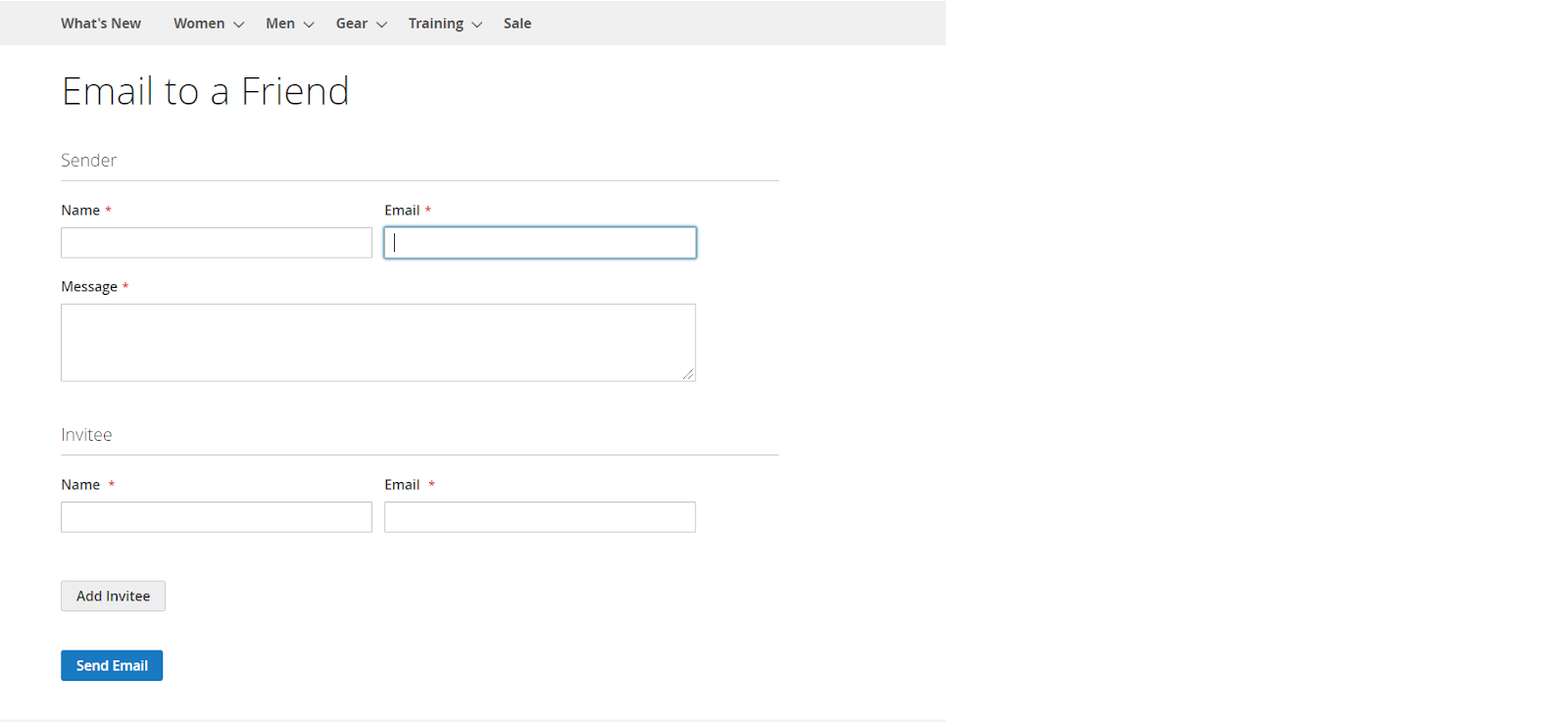 Bottom line
All steps of Send Email to a Friend in Magento 2 Configuration are relatively easy to explore, aren't they? You only need to read this article and follow all steps, then you can send emails to a friends on your Magento website.
At Magezon, we also provide you with many fast, well-coded yet affordable extensions for your store optimization. Visit our website to opt for necessary ones!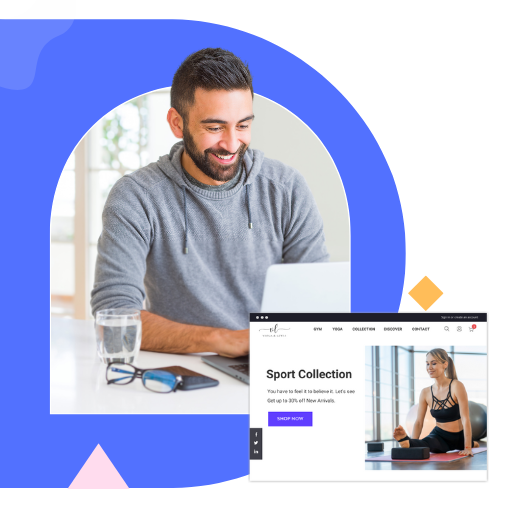 Optimize Your Magento Store With Powerful Extensions
Looking for fast, efficient and well-coded extensions to build or optimize your Magento stores for sales boosting? Then visit Magezon website and grab necessary add-ons for yours today!