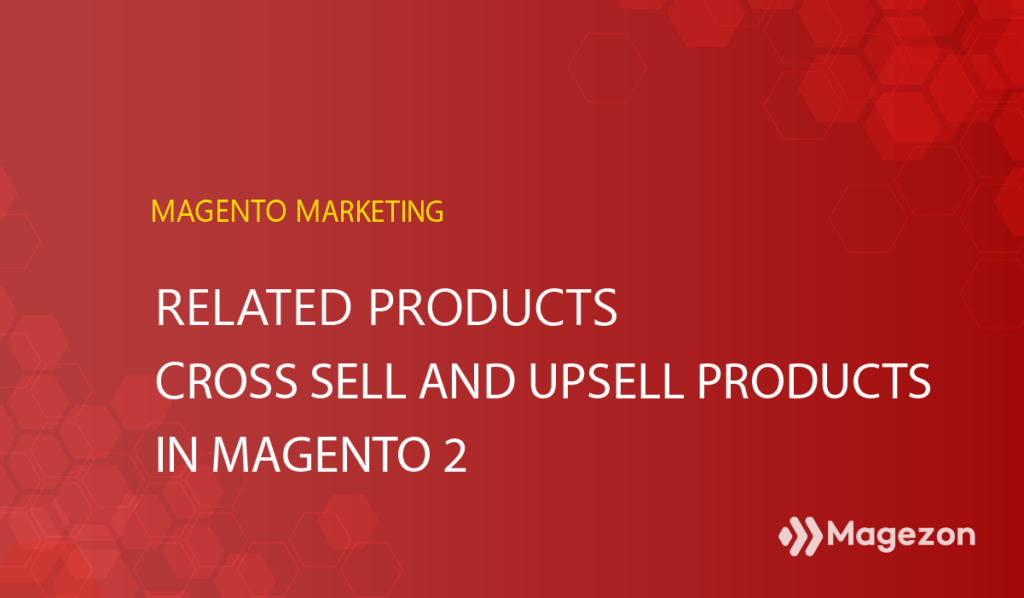 Marketing and sales strategies always stick together and support each other. If you have an effective marketing strategy, but the sales strategy is not good enough, your revenue will hardly increase. That's why you should create a strong sales strategy. In Magento 2, Related Products, Cross Sell and Upsell Products are the methods in Sales Strategy to use.
I bet some of you are confused about related products, cross sell and upsell products. This post will help you distinguish and show how to add Magento 2 Related Products, Cross sell and Upsell Products.
Understand Their Concepts
1. Related Products?
Related Products are products of the same category, type, and segment as the customer's products or services. When you're using Magento 2 Related Product feature, it'll suggest customers other options for easier decision to buy. Moreover, it is also a helpful method for promoting less popular products, helping store release inventory.
2. Upsell Products
Applying Upsell Products is the strategy to sell products that have similar characteristics to the one customer selected, but a better model:
A better quality
A value-add features product
A higher selling price product
A product gains a better profit margin for the store.
Upselling is an effective strategy to improve the sales revenue for the store if they use this feature in Magento 2 smoothly and adequately.
3. Cross-Sell Products
Cross sell Products are pretty different from upselling products. Applying cross-selling is a strategy to sell products related to the one customer interested in and upselling. However, instead of suggesting products in the same type, this strategy recommends products in different categories but complementary.
For example, the web store recommends a charger for a mobile phone, speakers for televisions, or batteries for a wall-clock.
How to Add Related, Up-Sell, Cross-Sell Products in Magento 2
With Magento 2 default setting, you can easily choose any products to show in Magento 2 related products block. Let's find out how to do it.
On the Admin Panel, go to Catalog > Products. A list of all products on your web store displayed.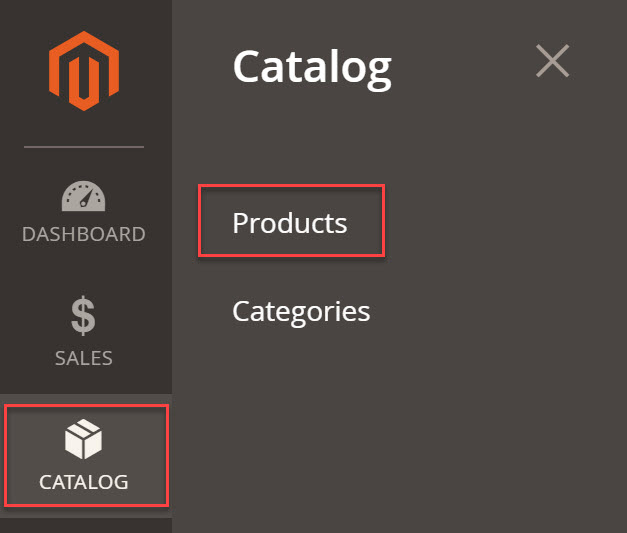 Choose the item you want to show related products in product view, then click on Edit.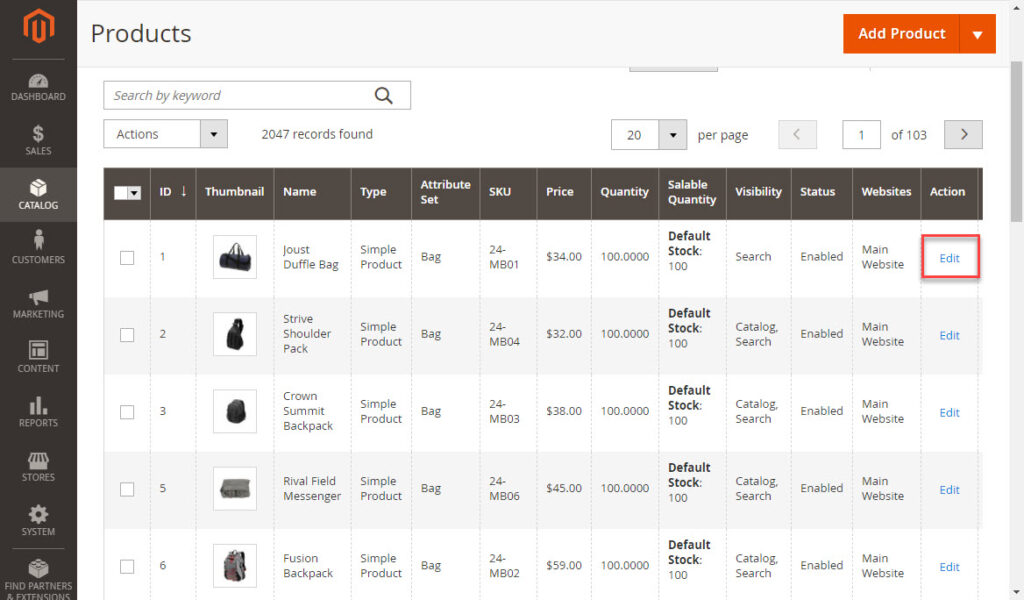 Find Related Products, Up-sells, and Cross-sells section.
Your mission is to click on Add Related Products.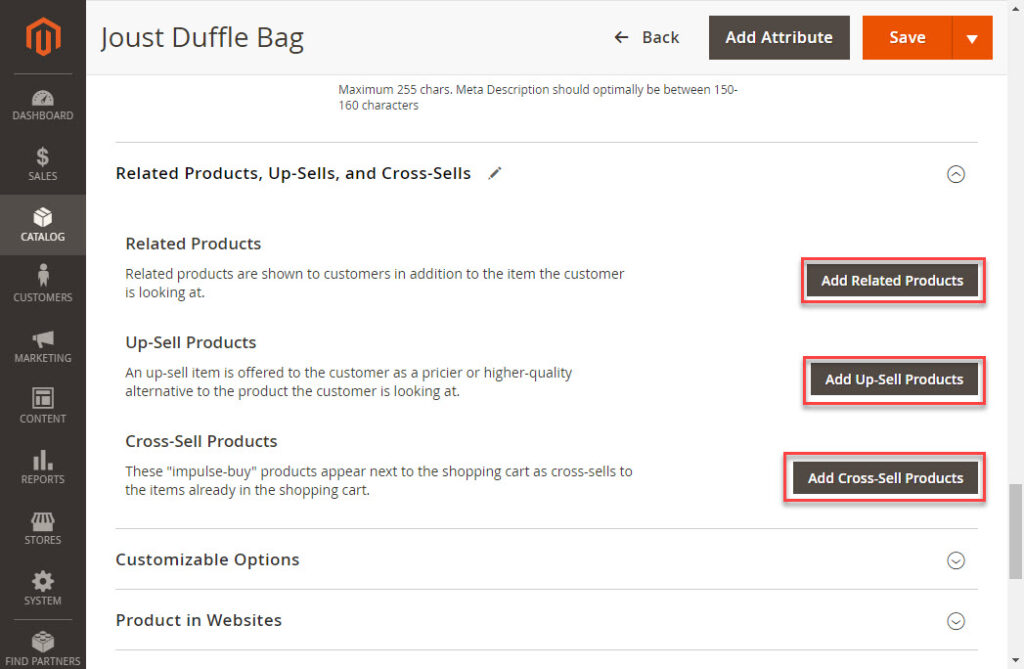 When you click on this button, another product page appears with the checkbox. Tick the checkbox to mark items you want to show on related products block in Magento 2.
Then, click on Add Selected Products.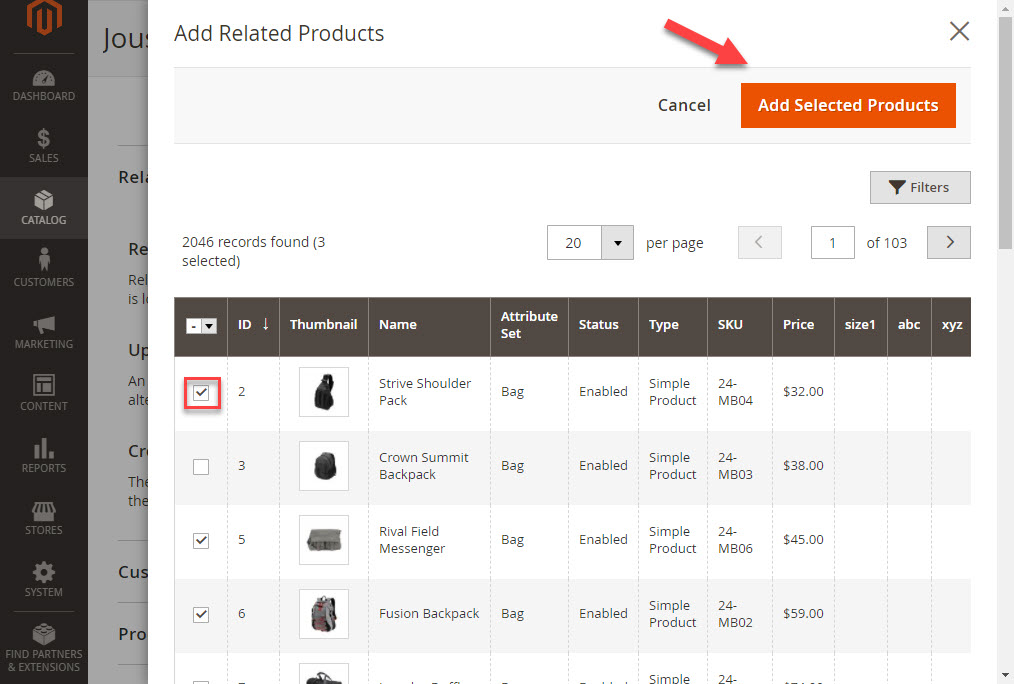 Choose Save at the final step. Let's see where related, Up-sell, Cross-sell products show up.
Related products block will be displayed at the bottom of the product page.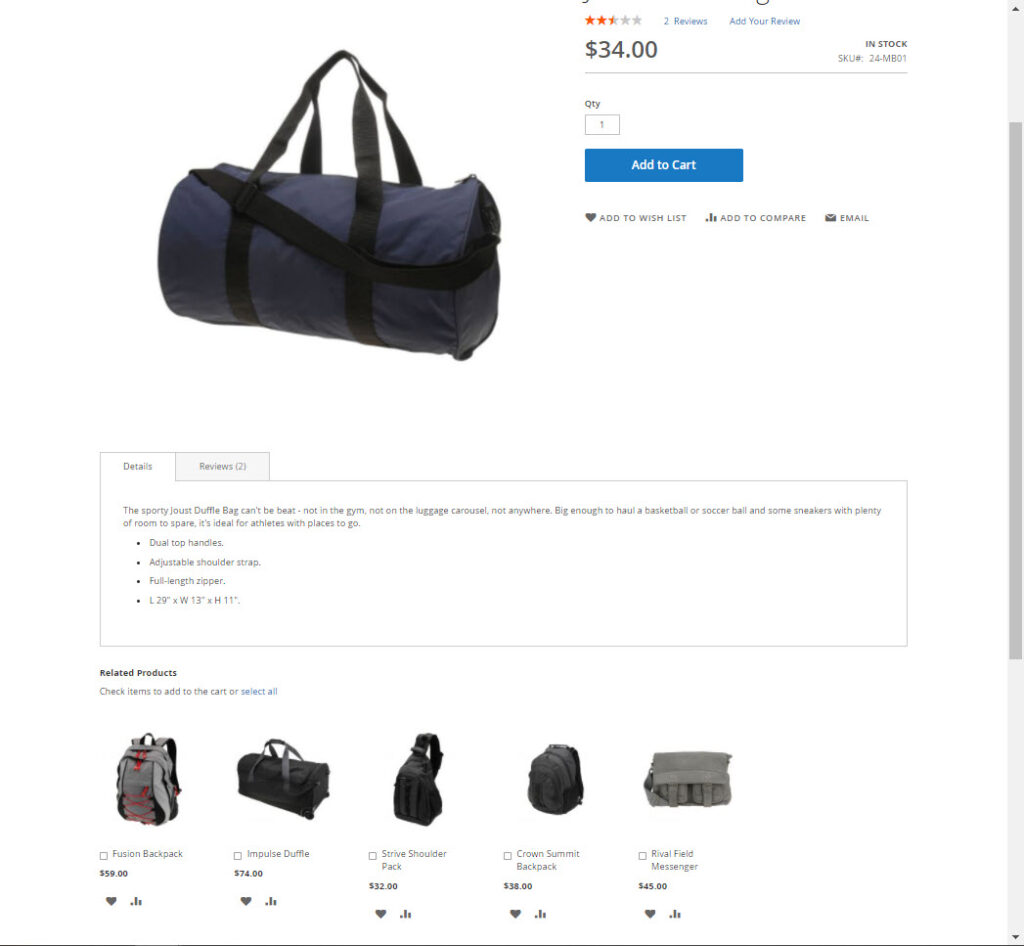 The Upsell Products are displayed below Related Products.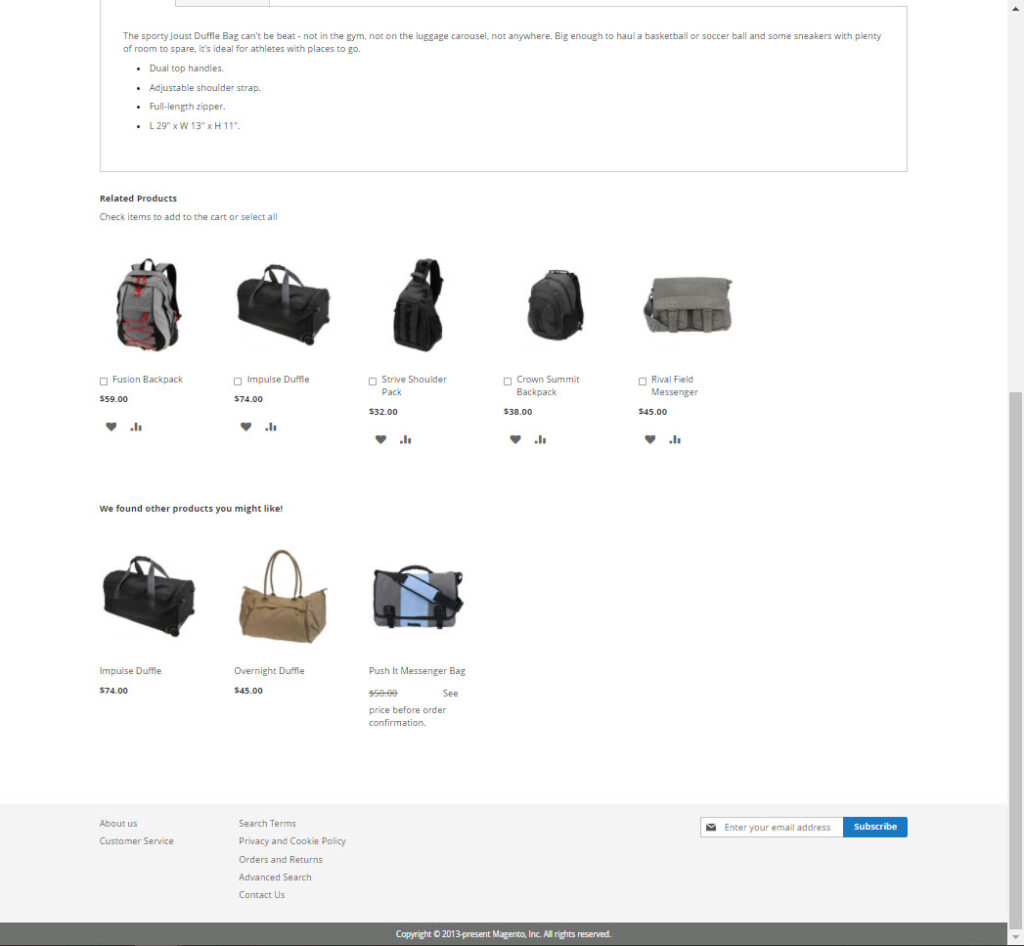 The Cross sell Products in Magento 2 appears in the shopping cart.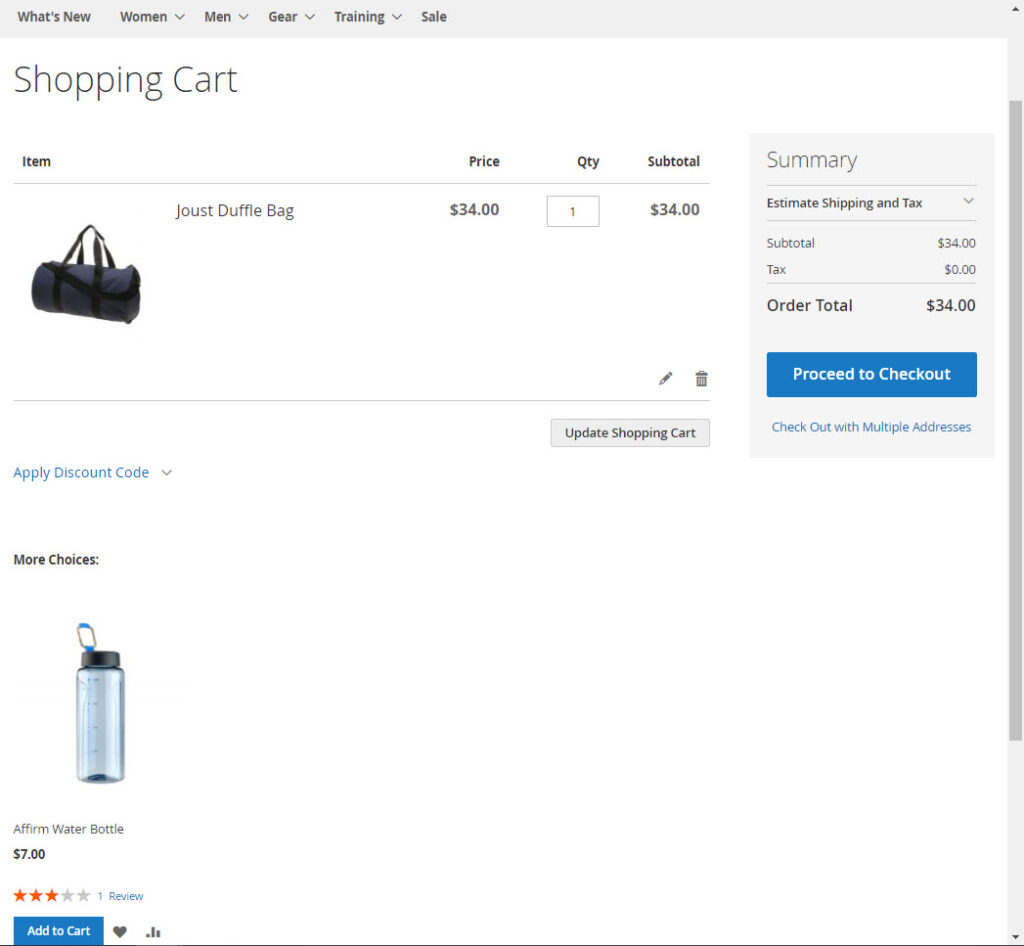 Bottom Line
It is pretty easy to show related products in product view, display upsell and cross sell on product page in Magento 2, right? If you have any difficulty while configuring them, please leave your comments below. For more useful Magento tutorials like this, visit here.
At Magezon, we also provide you with many fast, well-coded yet affordable extensions for your store optimization. Visit our website to opt for necessary ones!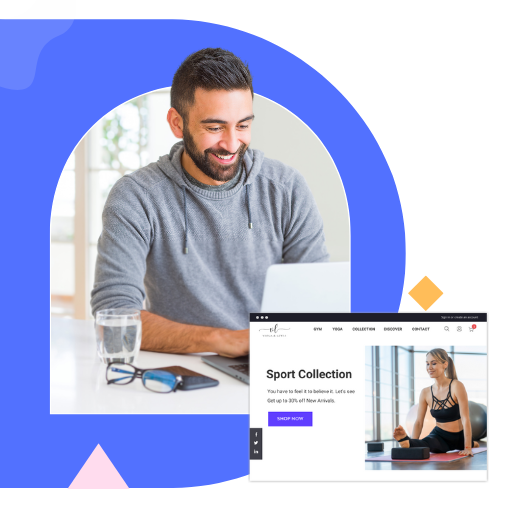 Optimize Your Magento Store With Powerful Extensions
Looking for fast, efficient and well-coded extensions to build or optimize your Magento stores for sales boosting? Then visit Magezon website and grab necessary add-ons for yours today!