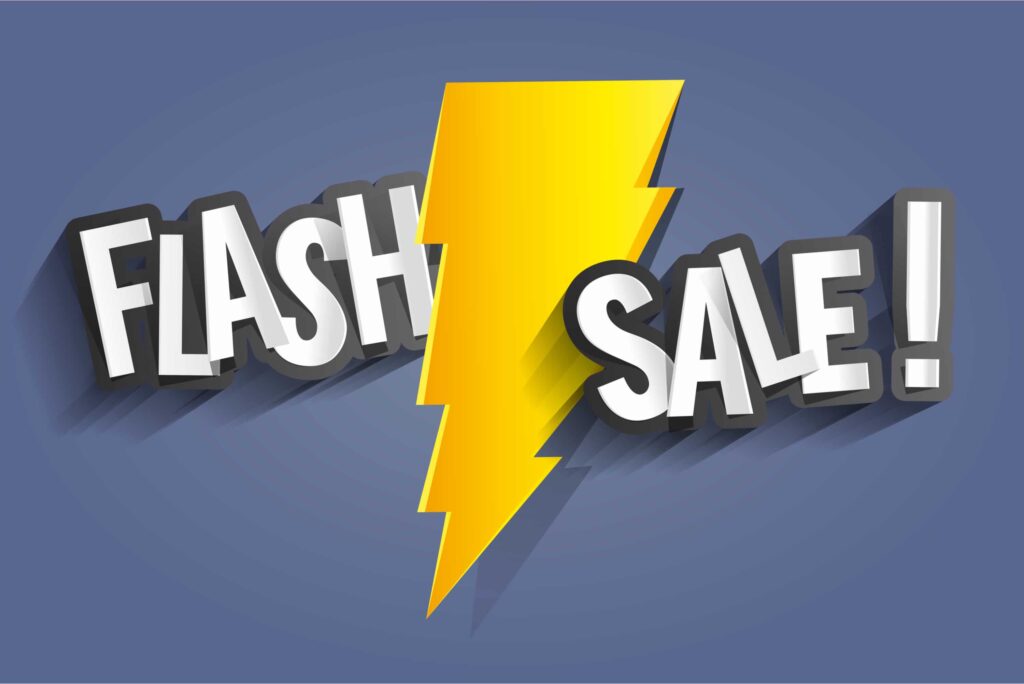 Do you want your store to work effectively? Are you looking for a tool to help grow your desired customers?
Imagine if you come to an online store and nothing can impress you to make a purchase. Oops! That's so bad, right? In another case, if you come across a website with a promotional campaign in a limited time and scarcity, you will quickly decide to get its products to your cart. It's reasonable because time and scarcity motivate you to buy more quickly than ever. Interesting? Many eCommerce stores use countdown timers as a tool to boost their conversion. Do you want to try it with your store?
This post will show you how to increase your conversion with a countdown timer. Let's check these tips to maximize your results.
1. What Is the Importance of a Countdown Timer?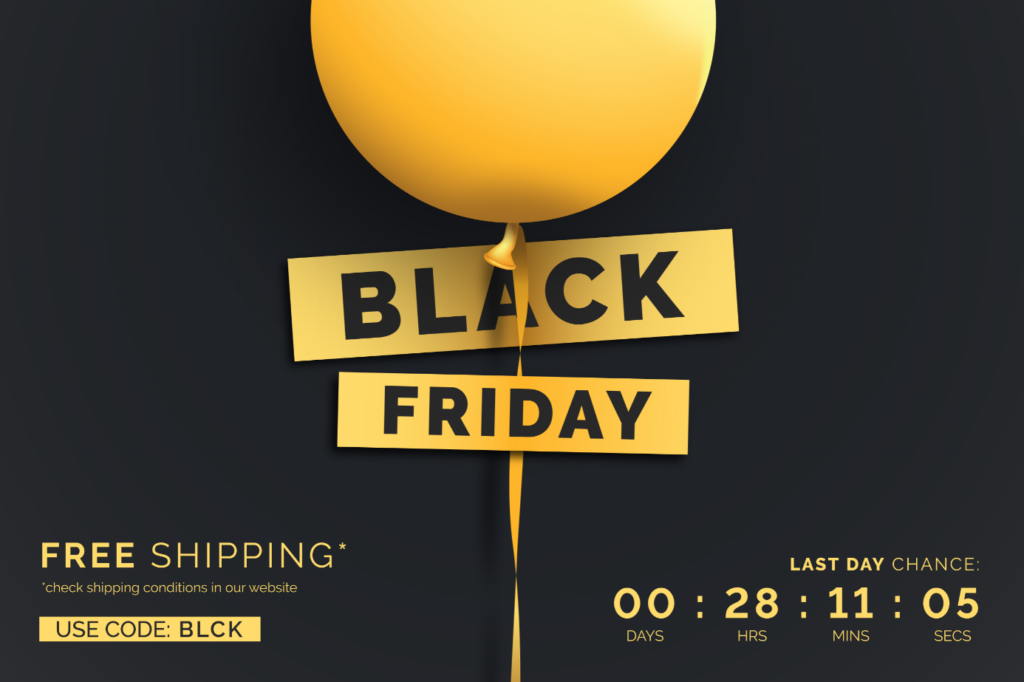 In many particular periods of the year, your store will offer a special deal to leverage customers' consumption, such as Black Friday, Cyber Monday, Single Day, etc. Therefore, you must make a suitable strategy to grab customers' attention and encourage them to purchase. A simple way is to add a countdown timer that can help to boost the conversion.
For example, if a customer visits your website and the urgency announces that the discount will be ended in 2 hours with the limited item. That means there is no inventory for selling tomorrow, so what will they do?
More importantly, a countdown timer can drive more traffic to your website. Customers get interested in your sales campaign; they will visit your website and learn about your products. They are also likely to make a purchasing decision as well.
2. How to Use Countdown Timer Effectively in eCommerce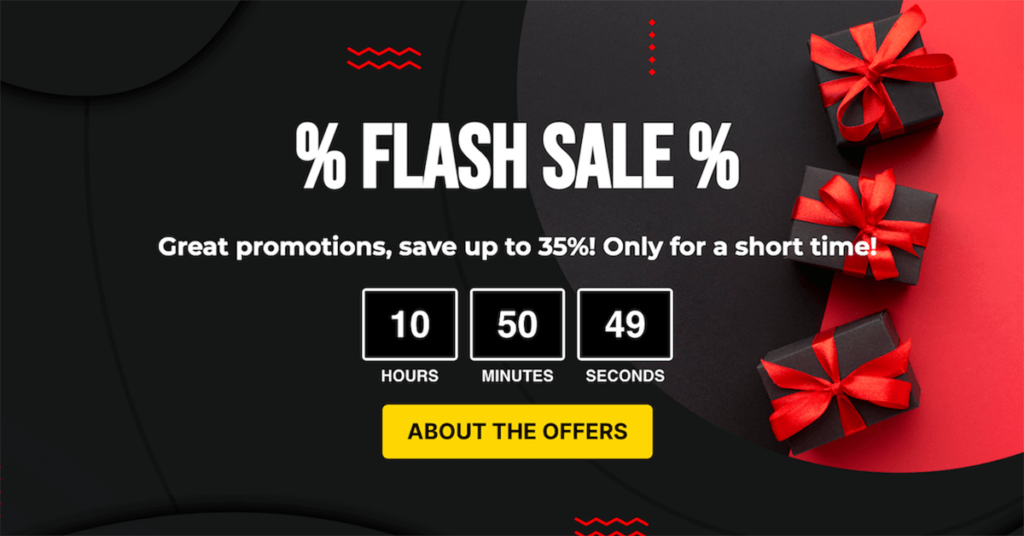 The countdown does a simple job; it highlights the time left and works as a call to action to motivate buyers' shopping behavior that, helps push the purchasing process quickly.
So, how are timers used to create these jobs?
They're great for attracting one's attention to messages such as "big sales of the year." Shop owners can use a timer to run a promotion campaign, announce an event or simply create a sense of urgency.
In eCommerce, the countdown timer is a tool to count down the time left and a purchasing motivation. Right! According to science, the customer is easier motivated by psychological urgency and tends to buy quickly with the countdown clock. Thus, using a timer in marketing campaigns or sales is good for making your business succeed.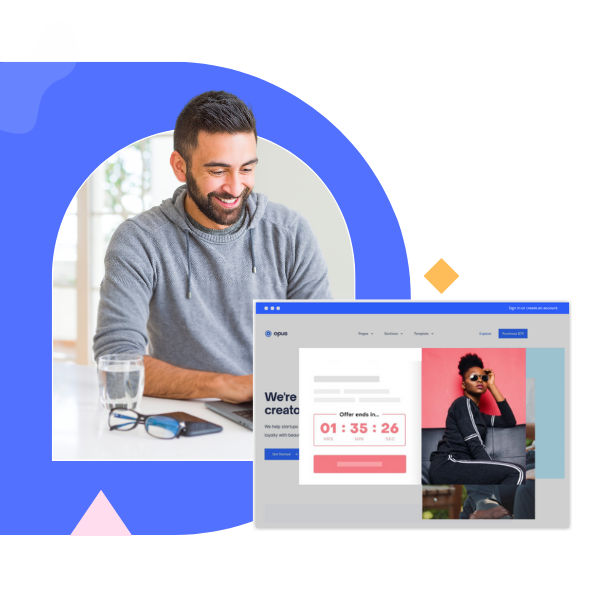 Try Magento 2 Countdown Timer FREE demo today
Easily create a countdown timer for any sales campaign of your Magento store to restrict the decision-making process of customers and then gain massive sales.
3. Where to Put the Countdown Timer in Your Store
The countdown timer can leverage your deals with many positions on your site, such as email marketing, product page, category page, popup, etc. The first step to successfully impressing customers is placing the countdown timer correctly.
On the Landing Page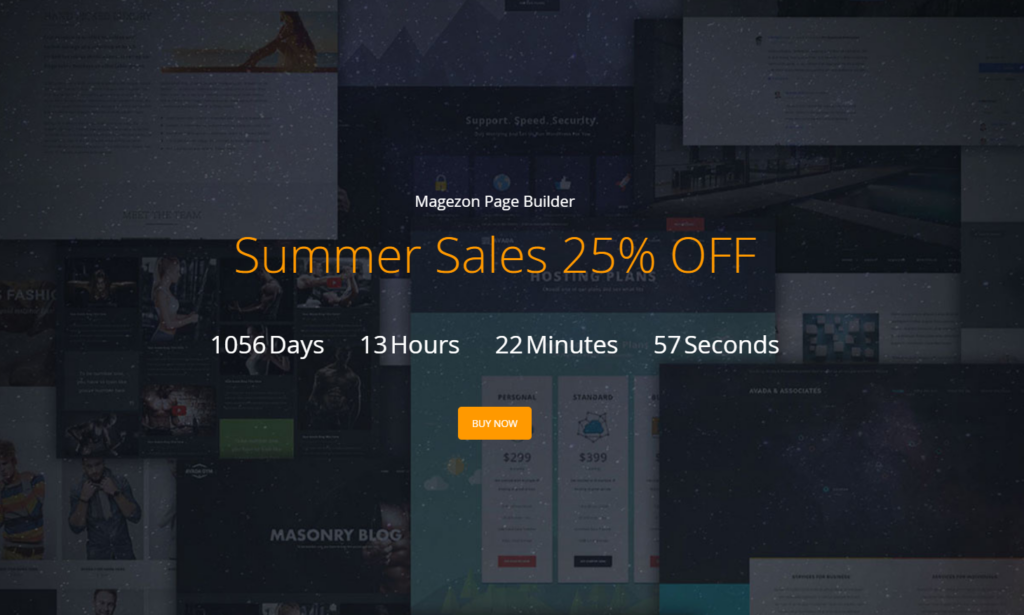 The landing page is the first place that customers see when coming to your site, so you can add a countdown timer to make the highlight promotion.
Typically, customer needs time before purchasing anything; they will research carefully and consider the material and price too much. Therefore, a countdown timer is an excellent choice for highlighting on the landing page.
On the Product Page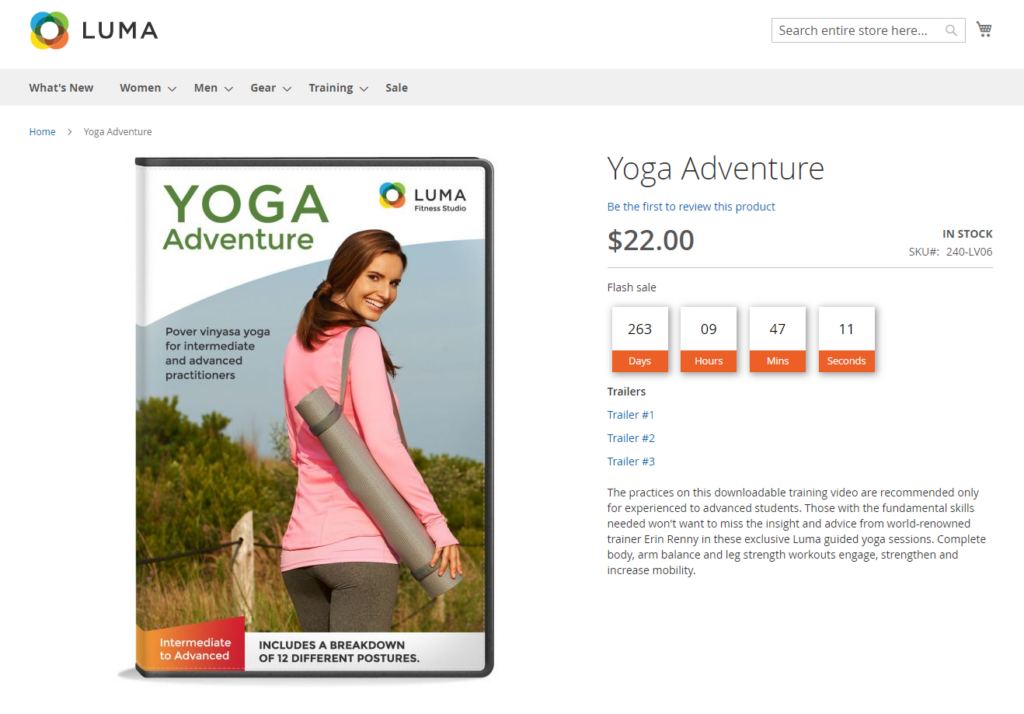 Putting a countdown timer on the particular product page will show customers the limited offers for these items and encourage them to purchase immediately.
Customers who land on the product page are likely to buy the product, or maybe they don't buy anything. So, putting urgency can help boost the purchase decision faster. The countdown timer will remind customers of the chance they can go shopping at the best price. Besides, a countdown clock with a call-to-action message can keep buyers interested in your deal.
Know the customer shopping psychology; you can set up a countdown timer on the product page with the scarcity effect also drives sales. Buyers tend to buy products quickly when meeting the urgent psychological message, such as 1 item left, 2 hours left, hurry up, buy now, etc.
Many researchers point out that consumption increases with a sense of urgency rather than other marketing methods.
On the Checkout Page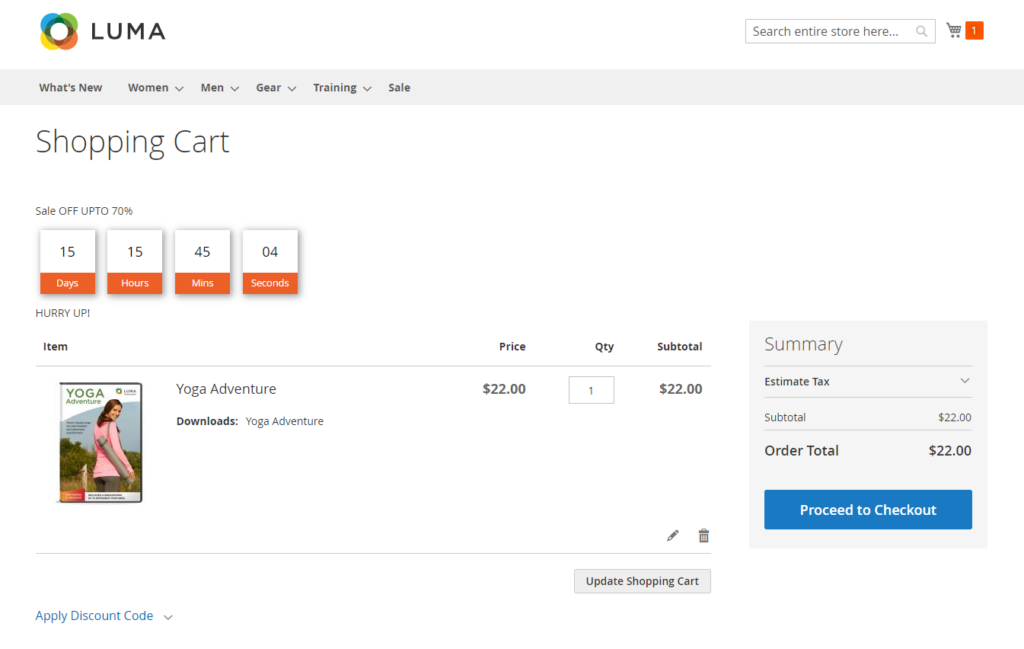 Adding a countdown clock on the checkout page can reduce the cart abandonment rate. When customers finish their shopping process, they might check out, but they may not wanna make any payment afterward. In this case, the countdown timer is a reminder that gives customers a message to avoid the fear of missing out and checkout before it's too late.
Moreover, customers will have time to recheck the cart on the checkout page. Thus, it's also a chance your promotion can be seen, encouraging customers to buy more products.
On Email Marketing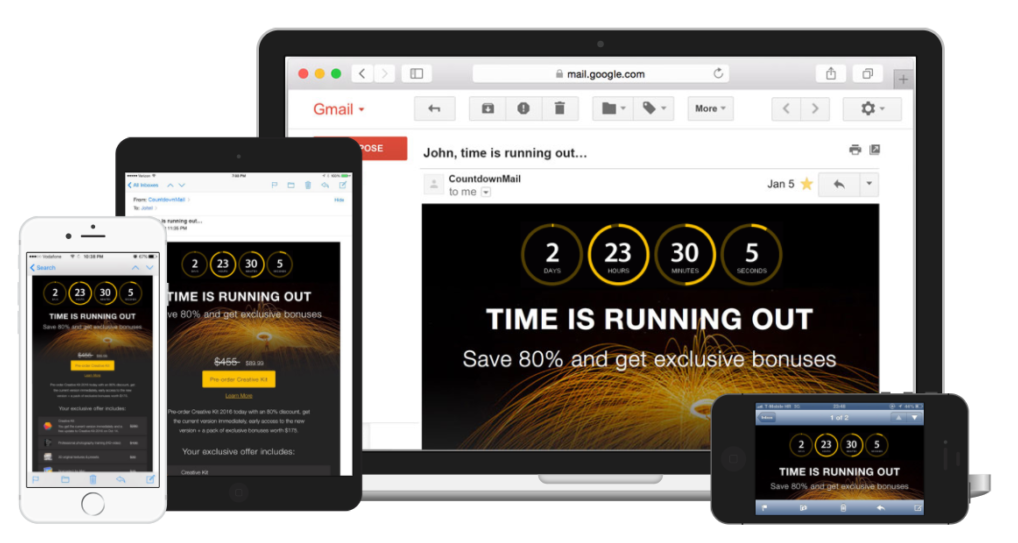 When sending an email to remind customers about the abandoned cart or announce a new product or event, you can add a countdown timer as an attachment.
Besides, a countdown clock with dynamic email can increase the conversion rate higher than normal. There are several ways to use a timer in email marketing, such as announcing the end of the season sales, countdown the time to open the ticket page, etc.
On the Popup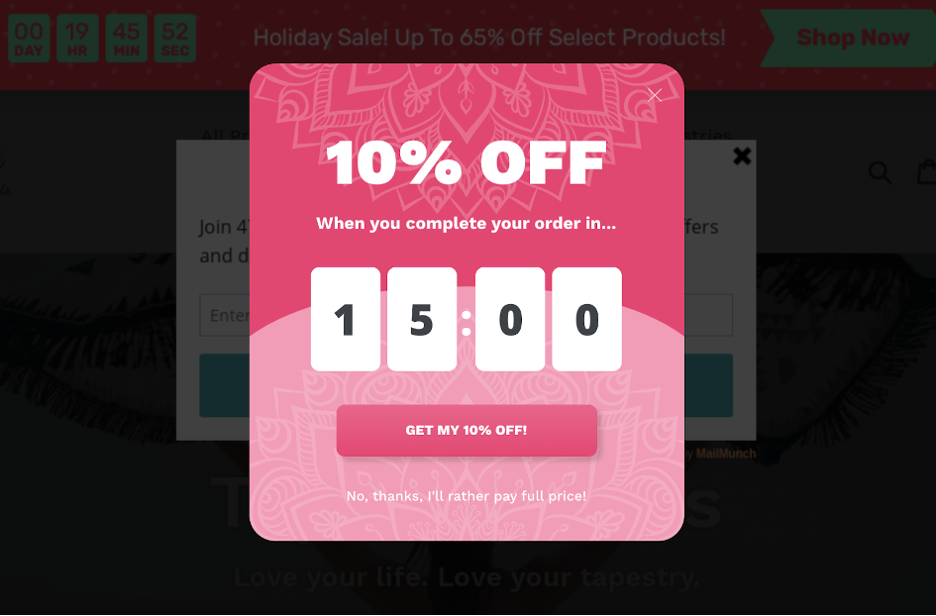 Popup is also a valuable tool to show your store promotion. The message will be directly sent to customers; thus, it increases the chance of consumption. Moreover, the countdown timer on the popup will easily impress customers and make it hard to neglect. Buyers tend to click on those popups to explore the discount; thus, the traffics and conversion rate also rise.
Plus, once the popup appears, customers are motivated to avoid the fear of missing out.
Wrap It up
Why not increase conversion rates and get more revenue with a countdown timer? If you have any ideas or comments, please leave them in the blank below. Don't forget to follow our blog for more helpful tutorial articles or tips for your eCommerce.
If you're a Magento store owners who is searching for Magento 2 Countdown Timer extension, visit Magezon to try its demo.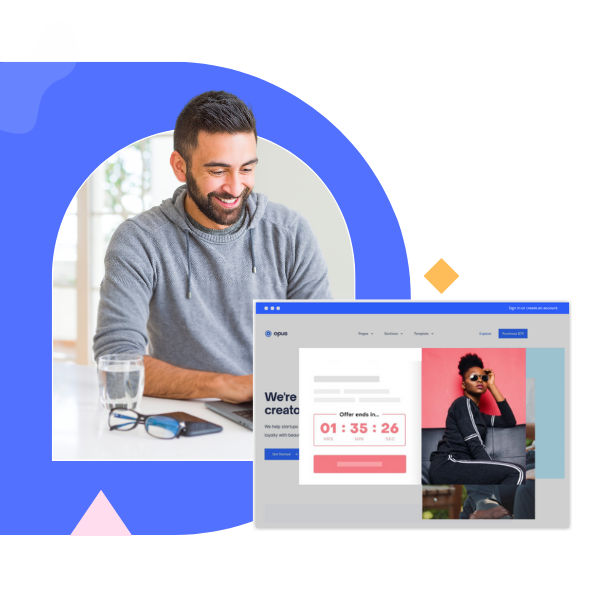 Demo Magento 2 Countdown Timer FREE today
Easily create a countdown timer for any sales campaign of your Magento store to restrict the decision-making process of customers and then gain massive sales.