Websites differ not just in terms of graphic style but also in the functions they fulfill. You can use websites to expand your market, promote your brand, grow your business, provide customer insight, etc. In the hospitality industry, like any other industry, a website is one of the fastest and most effective ways to build trust, solid relationships, and guest loyalty. So what can you do to have the best hotel website design that serves those functions?
If you have a great hotel website, it can be your finest sales and marketing representative. Considering that more than half of hotel reservations are made online, you must optimize your website so that potential visitors have a pleasant browsing experience and are compelled to book a room at your hotel.
Below are 25+ essential design tips that you can apply to improve your hotel website. But first, let's find out why you need a good website design.
Why Should You Have a Good Hotel Website Design?
1. Hotel Trademark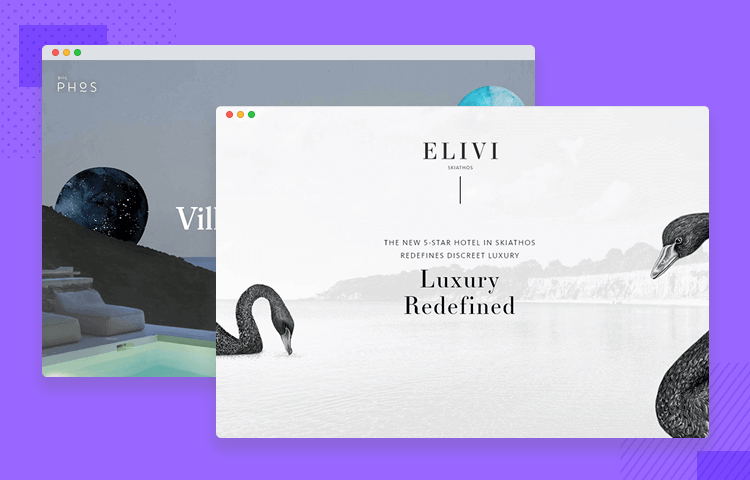 A website's text and graphics layers can express the hotel's trademark if they reflect its personality and advantages. To optimize the hotel website, we need to create a website that allows a guest who has never visited the hotel before to virtually experience the atmosphere at the hotel and understand its characteristics.
To create emotions and effectively highlight the brand's trademark, interesting, atmospheric visuals and unique content are critical. The hotel's uniqueness should also be shown in its branding design.
2. The Main Option for Communicating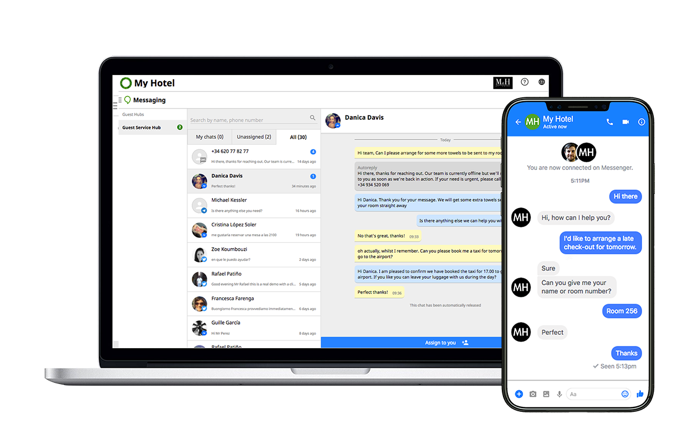 A website serves as the primary means of communication with visitors. Whether customers use a device, a hotel website should be present to provide the most intuitive communication channels (phone, email, live chat, etc.).
A website should provide more than a simple means to reach the hotel. In reality, browsing the page should be straightforward and transparent. The design should allow us to guide visitors through the website to achieve a specific purpose, such as optimizing the booking process by making it accessible at all levels.
3. Information Source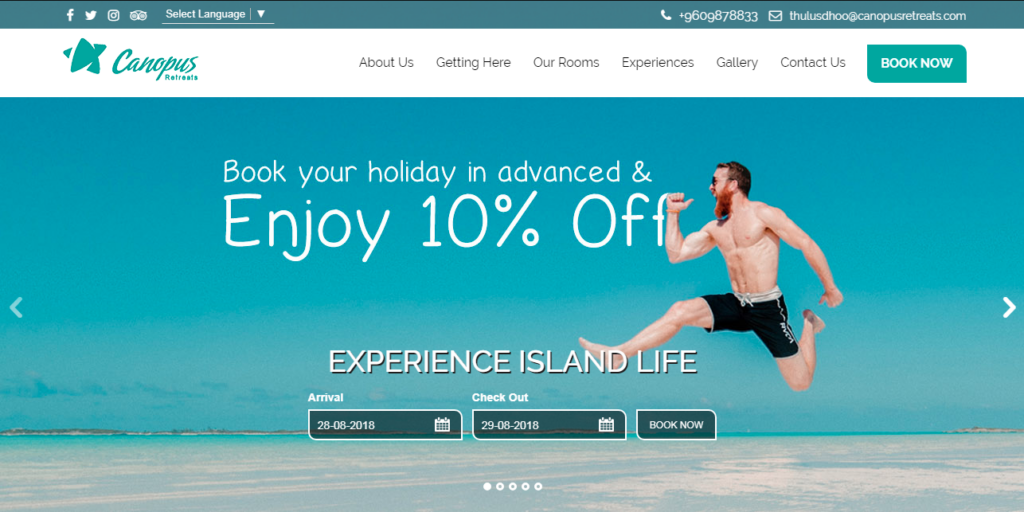 In most cases, hotel websites are visited at least once by potential guests to get a sense of what the hotel offers, including its concept and amenities.
In addition to social media, a hotel's website can serve as an additional channel for important announcements and information. Examples include their ongoing promotions, announcements, and planned events.
4. Creating a Brand Image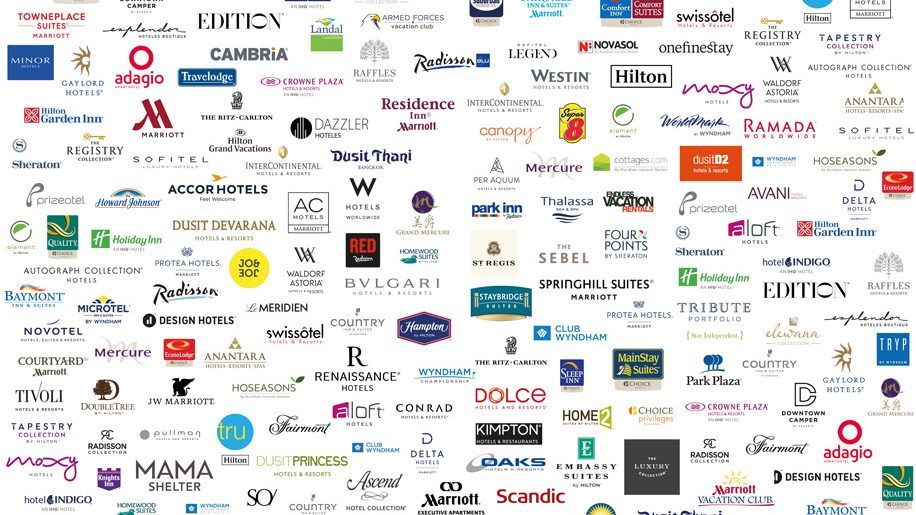 Hotels need a strong brand identity since it can help them sell more rooms and generate more money. Having heard about the hotel's brand more than three times, we know that consumers will remember the hotel's brand immediately.
When someone searches for your hotel, ensure your website is the first result, especially on Google, to protect your hotel's reputation. It's beneficial for the hotel to have its own website to help promote its brand.
5. Direct Sales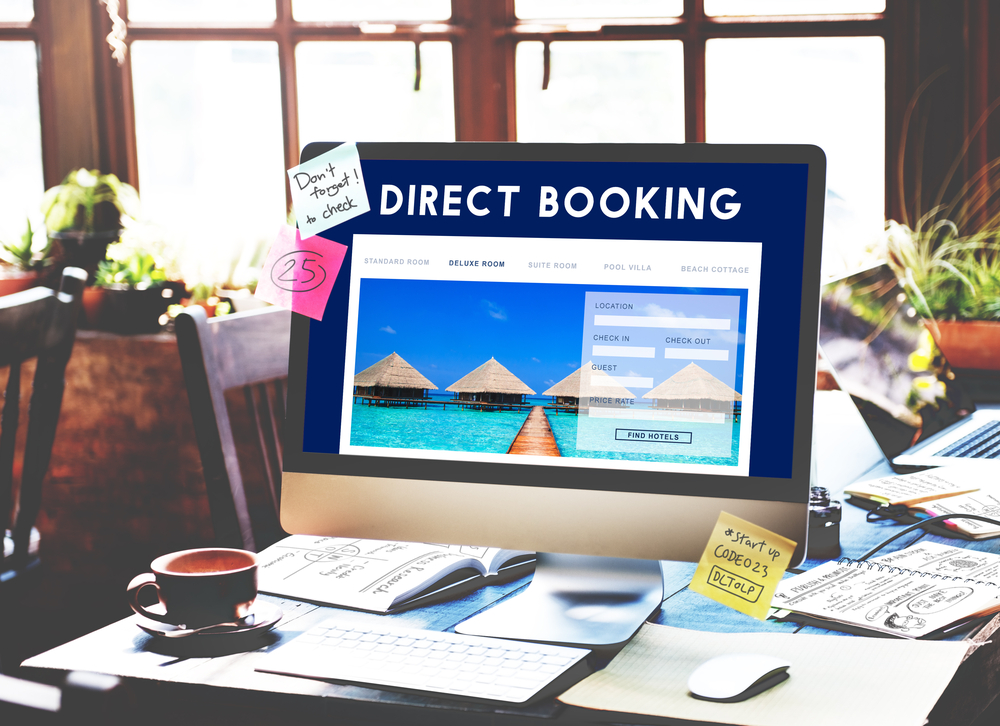 Boosting direct sales is probably the most difficult task facing hotels today. So what can direct sales bring to the table? It reduces the costs we must pay for OTA (online travel agency) to mediate the transaction. Your website is the most cost-effective channel in an era of increasing competition and a growing list of sales channels. When looking at the monthly costs you must pay for OTA, You'll soon realize a noticeable amount of money should be spent on marketing initiatives, image, and pro-sales.
With proper care, a well-designed website can fulfill all of these requirements. It's a multi-tasking tool that's becoming more powerful and effective as new technologies emerge. With how important a hotel website design is, what can you do to have the best hotel website design?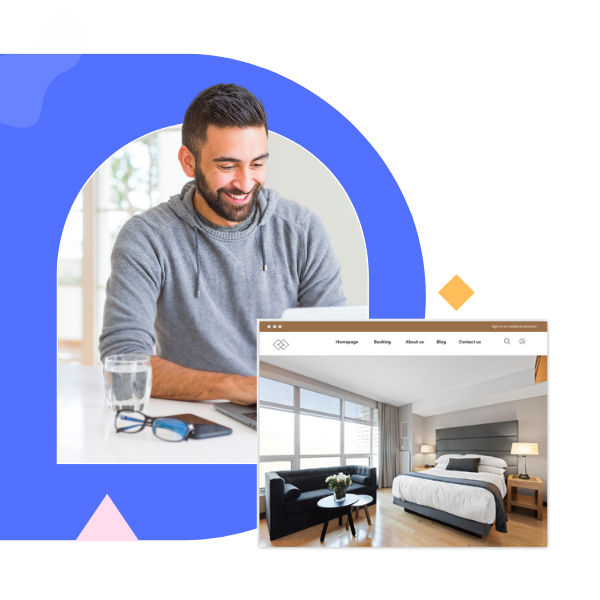 Try FREE Magezon Page Builder!
Easily create your engaging Magento pages in any style whenever you want without relying on developers or designers, just by drag & drop.
How to Have the Best Hotel Website Design?
Website Appearance and Elements Optimizations
1. Use High-Resolution Photos
Regarding hotel reservations, the mantra "don't judge a book by its cover" does not apply. Travelers want to know what they're getting themselves into. On your website, use high-resolution images of your hotel. Images should be taken with just the right amount of luminosity to make the room's interior noticeable. This helps create a more homey vibe in your hotel room.
Also, don't over-edit your photos; there have been many cases where customers felt duped because the photos on the website were far different from what they actually were.
2. Use Simple Design
The best hotel website design tends to have the most straightforward design. Select a basic, light design that respects and highlights your logo and brand graphic chart. At first glance, the design should reflect your hotel's positioning (your concept; the qualities that make your hotel stand out and interesting).
3. Add High-quality Videos
Humans consume visual information quicker and better. This is why videos are so powerful, increasing visitors' understanding of your hotel's offering by 74%. Even though people's attention span online is shortening, videos are proven to interest them and maintain their attention for a longer time.
4. Use Clear Menu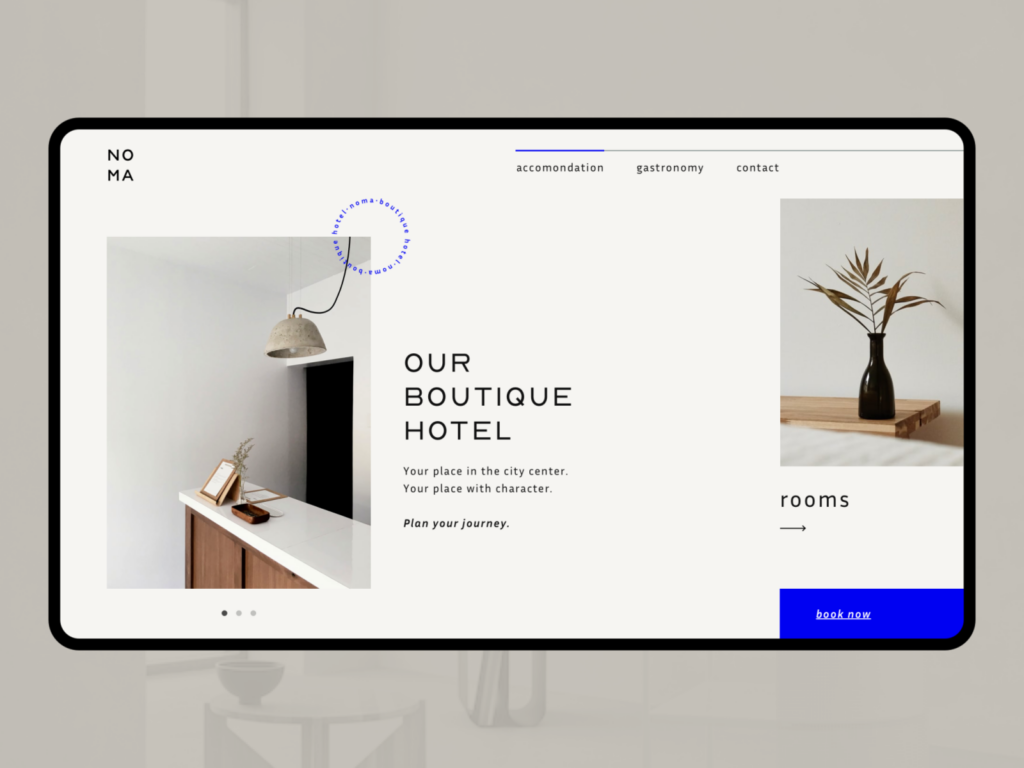 Have a clear layout and menu that allows for easy navigation. Any visitor should be able to quickly and efficiently find all the information they are looking for.
Create an efficient interlink between your website, making navigation even easier.
5. Create Attractive CTA Buttons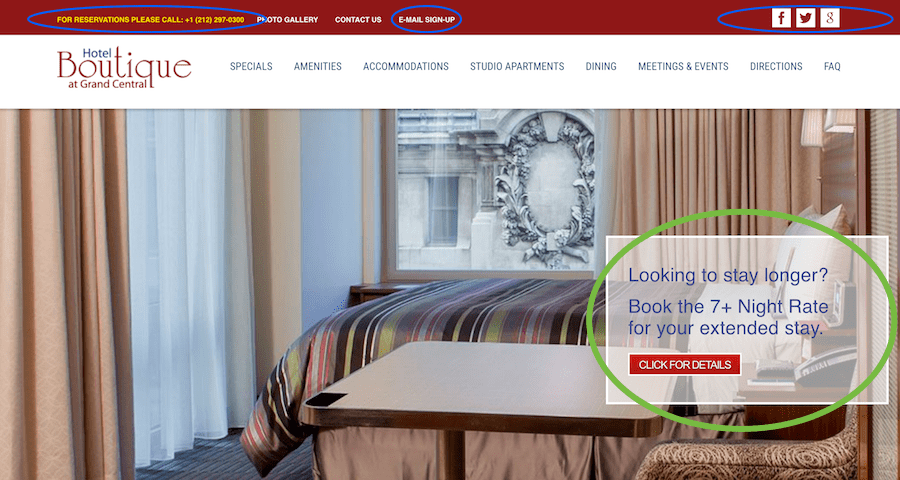 Calls-to-action is messages or prompts encouraging website visitors to do a specific action (for example, Subscribe Today! or Book Now!). A clear call to action is necessary for your website. The basic practice to not confuse your visitors is always having just one call-to-action per page.
6. Use Navigation Aids
If your site visitors cannot discover the information they require, they will abandon your website immediately and are unlikely to return. Use navigation tools such as a well-structured menu, breadcrumbs, and a search box to make it easy for your site visitors to discover what they're looking for.
7. Include a Story
Nobody likes a dull hotel website design sprinkled with just sales messaging. Tell a story to customers that will entice them to book your rooms. Don't just tell them that your hotel is in the heart of downtown. Say you provide a home away from home where each new adventure awaits your guests.
8. Add Google 360 Tour
Google 360 Tour will help potential customers tour your hotel virtually as if they were in person. It's interactive and entertaining and can entice your website visitors to book a room at your hotel.
9. Display Your Phone Number at the Top of Every Page
Placing your phone number at the top of all pages on your website will increase its credibility. Having a clearly visible contact number means customers can contact you if they have questions or wish to adjust their booking. To sum up, your phone number can create travelers' confidence and trust, which is critical if you want to increase bookings.
10. Display Customers Reviews
60% of travelers will not book a hotel unless they have read a review about the property. Guest reviews are essential for increasing your credibility. Make it easier for your website visitors to find hotel reviews by highlighting some of those on your home page. You should also include a link to your TripAdvisor website and Yelp page, and other local listings, if possible, where people may read hotel reviews.
11. Optimize Mobile Responsiveness
Hotel bookings on mobile devices, especially smartphones, are notably increasing. This gives OTAs a larger portion of the pie. In 2019, Booking.com reported that approximately 40% of its revenue was booked on mobile, whereas hotels' direct sites booked around 10% of revenue on mobile.
Mobile conversion rates are much lower than conversion rates on desktop – 0.7 percent to 2.4 percent – indicating that hotel websites are not generally optimized for mobile. Across industries, 66 percent of emails are read on mobile (for example, emails advertising promotions to your guest database), and 52.2 percent of all online traffic is generated by mobile devices.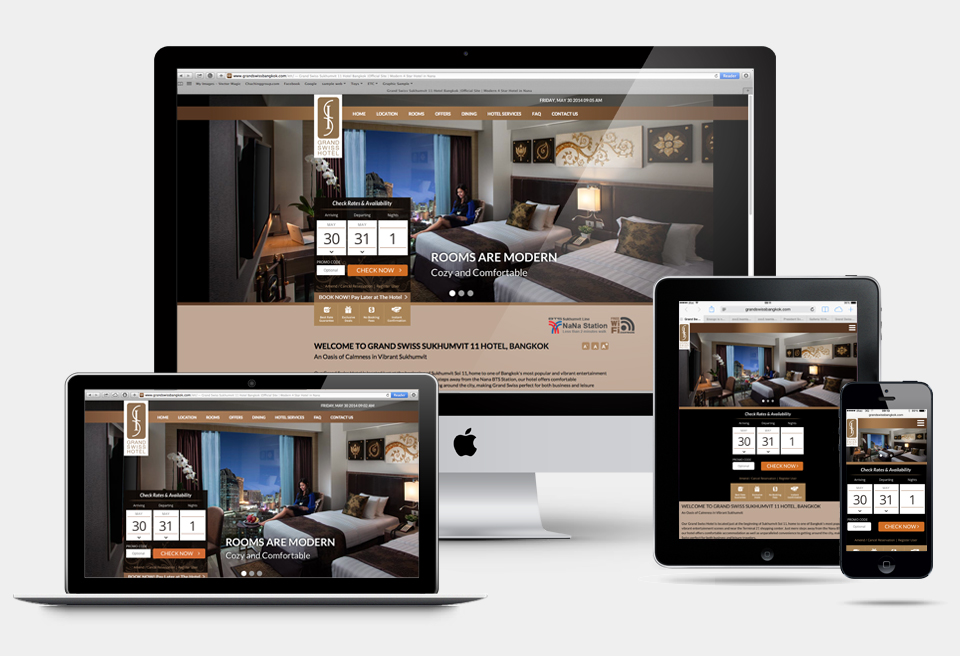 "Optimizing for mobile allows hotels to not only increase traffic from the most used online browsing device but also encourages consumers to complete their bookings," explains Khalid Meniri, Co-Founder and CEO of Self-book. "You want to increase mobile traffic by creating an effortless browsing and booking experience on any device without redirects or long forms to fill out. Mobile SEO is the best direct path to keeping visitors on your site and boosting conversions "
To compete with the OTAs and keep your revenue share, you need a website that works well enough on whatever screen size your customers use.
12. Create a Blog
Good content can add a lot to your credibility. Adding a blog section to your website is the simplest method to provide useful and captivating content to your readers. Blog about travel suggestions, must-see locations in your area, restaurants or foods they must try, and so on.
The purpose of your hotel's blog is to assist travelers in better planning their trips. This is known as "value in advance" because you have already given them something beneficial before they book. This goodwill will encourage customers to book with you since it makes them feel they must repay your favor.
13. Add Promos and Special Offers
Everyone is constantly looking for the next amazing offer. Including current promotions and special offers from your homepage can be one of the best hotel marketing ideas to entice visitors to the site to reserve a room with you. Aside from the "featured promos" portion on your main page, you should also create a separate deals page.
Technology Integrations
14. Integrate a Booking Engine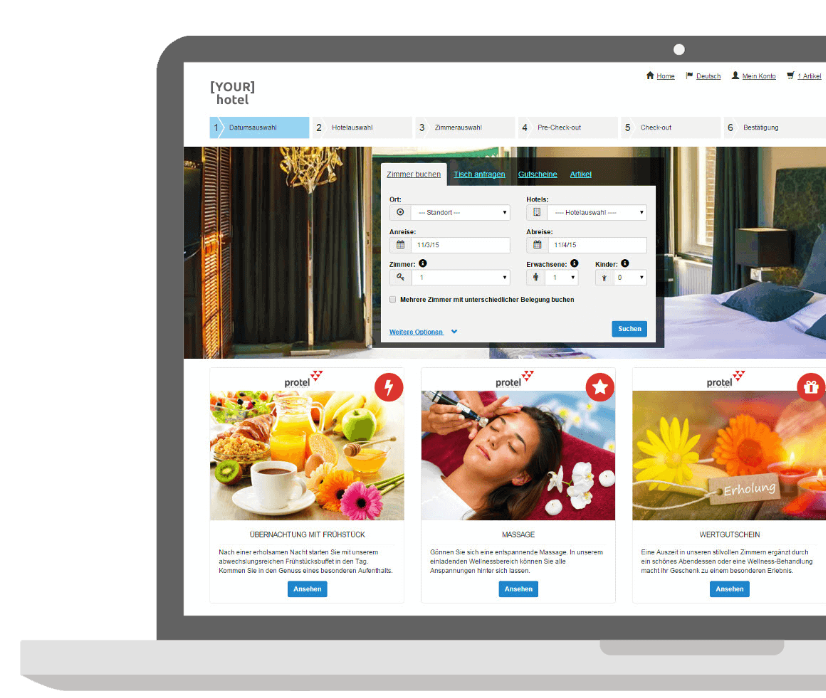 After making your website as responsive as possible, people are viewing your website and now wish to book a stay at your hotel. But is that the end? Since your website lacks an integrated booking engine, customers can not do this directly from the website; this is not how the best hotel website design feels. In this case, having a hotel's brand website is not enough. You must incorporate the most efficient booking engine, allowing your visitors to directly book a stay from the comfort of your website.
15. Support Mobile Wallets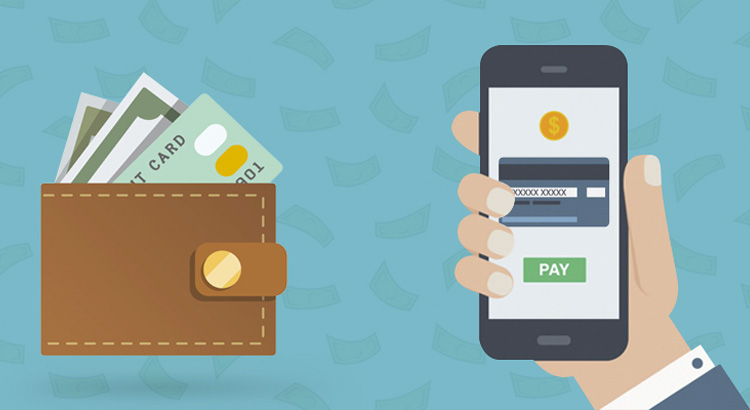 Websites with mobile-friendly payment channels, such as Apple Pay and Google Pay, experience conversion gains of up to 1.91x. These payment methods are quick, easy, and trustworthy, resulting in the least friction at the checkout. Many websites, even small online retailers, support these payment methods. However, the hotel industry has yet to follow up. Although major OTAs such as Hotel Tonight and Booking.com allow users to pay with their digital wallets, very few hotels have done so. Adding Apple Pay compatibility to your website is an excellent method to increase conversions and make your site stand out from other e-commerce sites and OTAs.
16. Ensure Security When Using Digital Wallets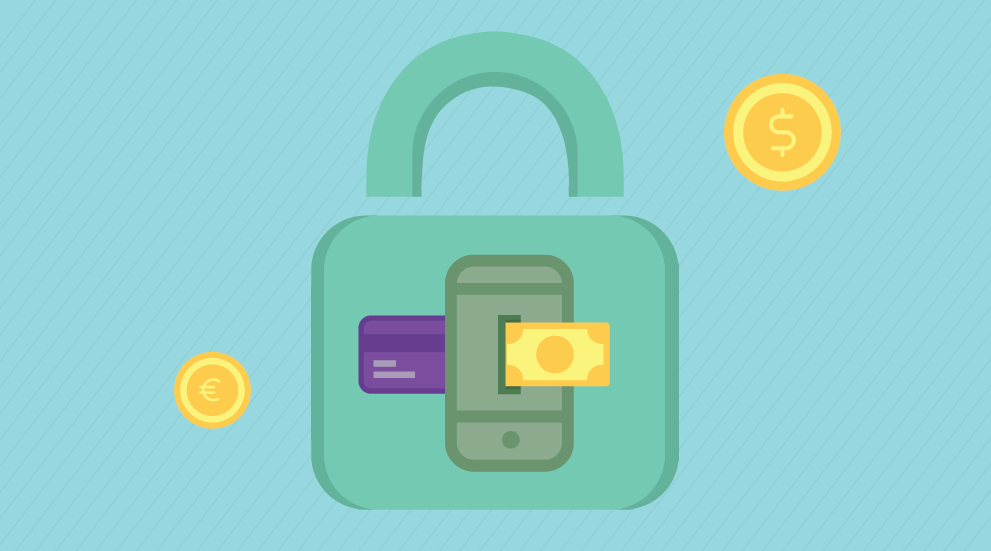 The fewer times customers have to share their payment information with different platforms and websites, the more comfortable they will feel. Digital wallets like Google Pay and Apple Pay allow customers to secure their personal data and conduct seamless payments across sites like Booking.com and e-commerce shops.
Technical Website Performance Optimization
17. Keep Your Website Updated With the Latest Technology
When you compare your website now to some websites from 2-3 years ago, you will notice apparent differences, especially in technology. If you really aim for your hotel website to become one of your best marketing assets, you must change with it.
18. Minimize Redirects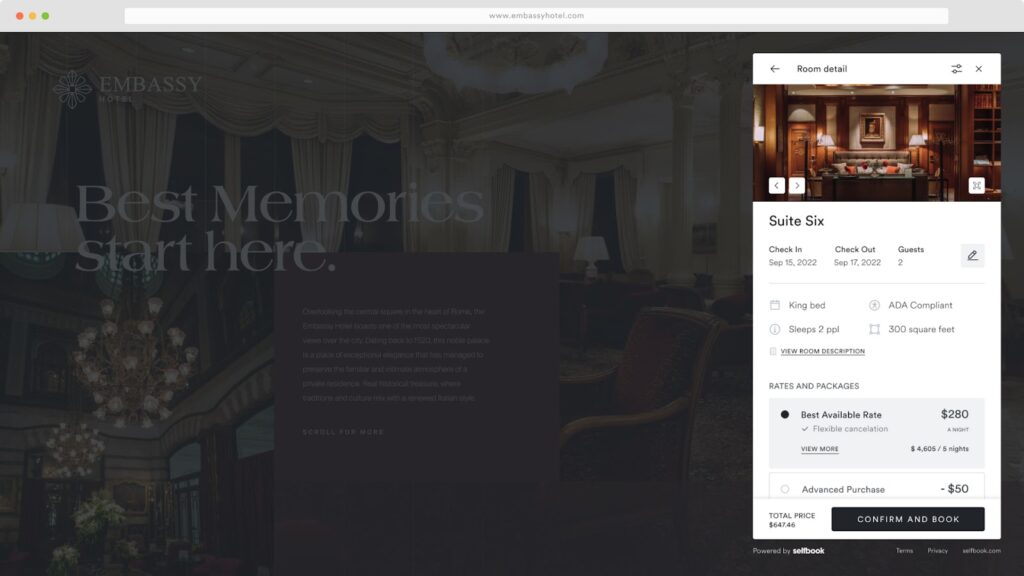 Traditional hotel websites need many clicks to correctly book a reservation. Each time they redirect the customers to a new page, there is a possibility of a slow loading speed or an error. Furthermore, if you want the best hotel website design, directing the guest to a URL that is not your hotel website ( your booking engine URL or CRS) erodes trust and may cause the guest to leave the booking process entirely.
19. Optimize Page Loading Speed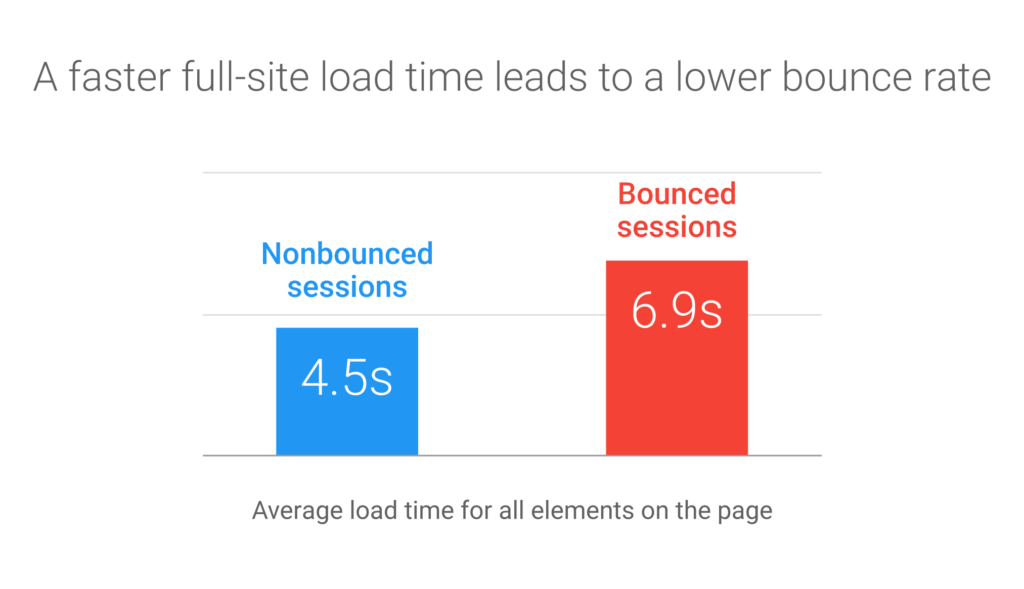 Google adjusted its search results ranking algorithm and announced it in June 2021. They said to include a "page experience" score for each website so that websites with poor page experiences will no longer appear in search results. A website should have HTTPS usage, minimal security concerns, and no mobile processing difficulties.
Google prioritizes high-performing websites that provide a better user experience in search results. This is not just Google's preference. In reality, visitors have been shown to leave websites that take too long to load. According to studies, conversion rates drop by 4.42 percent for every extra second of wait time for websites with loading speeds ranging from 0 to 5 seconds. Furthermore, 40% of users will leave a website if it takes over 3 seconds to load.
20. Makes Use of Low-cost Booking Tools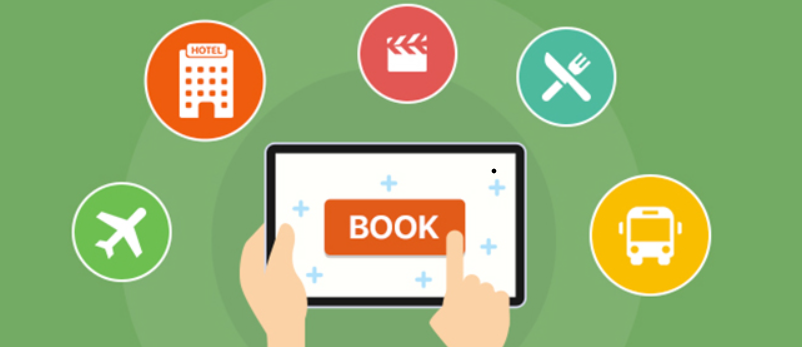 To earn direct bookings (and keep OTAs at a minimum), you must make it simple for customers to visit your hotel website and keep them interested throughout the booking process. Including a direct booking hyperlink on metasearch is necessary so that when guests compare hotel prices on Google, Tripadvisor, or Trivago, they may see your direct site beside the OTAs.
Maintaining rate parity (or perhaps offering a higher rate or value-add on your direct site) is critical to keeping your direct website competitive. When guests visit your website, entice them with ready-made content showcasing relevant promotions or a welcome back message if they've previously booked with you. Consider offering loyalty benefits or collaborating with a rewards system that gives customers gift cards or cashback when booking directly.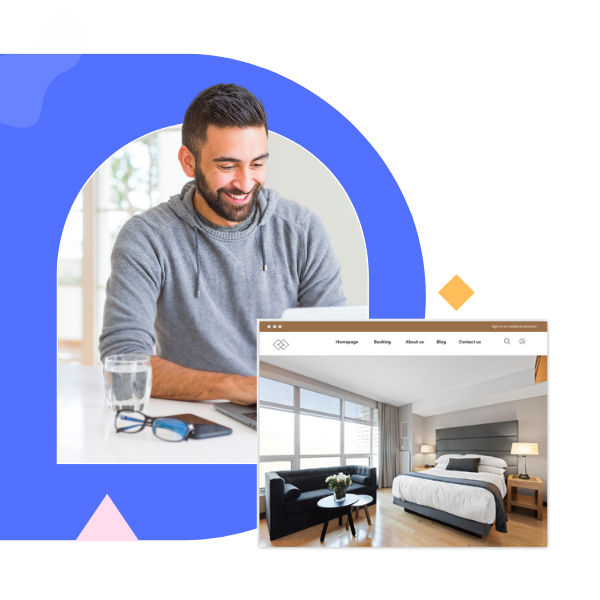 Try FREE Magezon Page Builder!
Easily create your engaging Magento pages in any style whenever you want without relying on developers or designers, just by drag & drop.
Marketing Optimizations
21. Keep Your Events Page Updated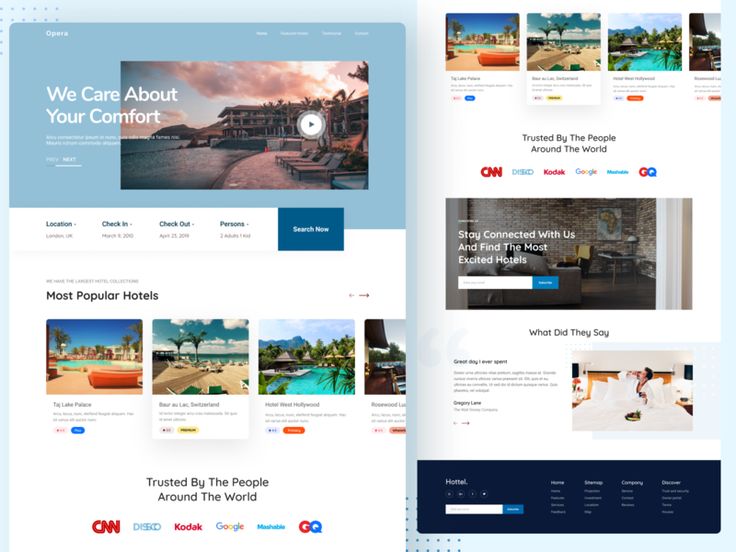 Remember that your hotel is merely one part of a travel plan. The more reasons you can provide visitors to visit your place, the better. A regularly updated events page on your website is a wonderful method to accomplish this. Make a list of community events and any activities your hotel may sponsor. Have the page updated frequently and include helpful information such as activity schedules.
22. Create Back-linking Synergies with Partners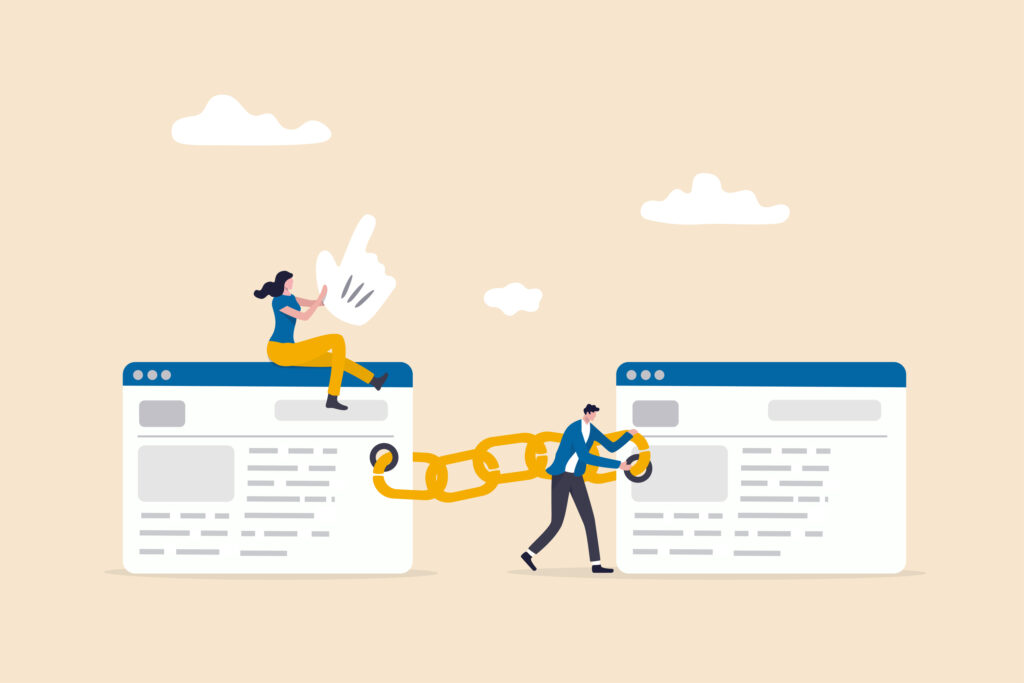 Contrary to popular belief, link building remains an essential approach in SEO when done ethically. One of the greatest methods to accomplish this is to collaborate with relevant businesses and request that they include your property on their websites and refer back to yours, and vice versa. If you have the best hotel website design, it is important that you can rely on your partners.
23. Capture Leads with Emails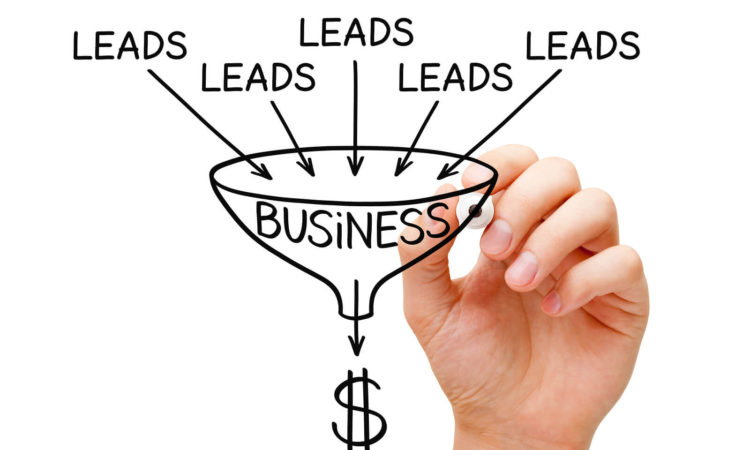 They might not want to stay with you now, but that doesn't imply they won't in the future. This is why your website must gather leads and collect emails to cultivate your relationship with tourists and convert them into future paying customers.
24. Add Analytics
It says that you can't manage what you can't measure. The same goes for the performance of your website. Adding statistics to the website will help you to quantify data and discover precisely what is and is not working. With such information, you may make the required changes to improve the performance of your website.
25. Know Your Opponents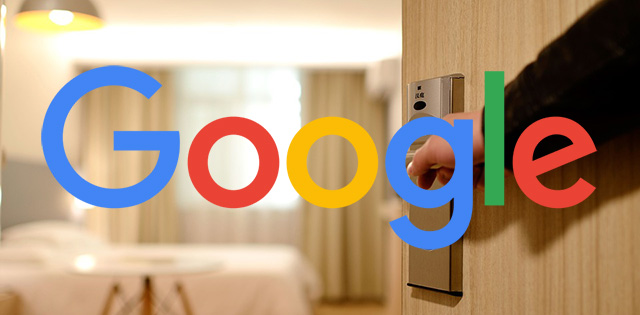 Yes, there's nothing wrong with browsing your competitors' hotel website designs for inspiration. Create a list of places in the same class as you and visit their websites. Identify features you believe you can include in your website and create your own version.
26. Test Your Website Frequently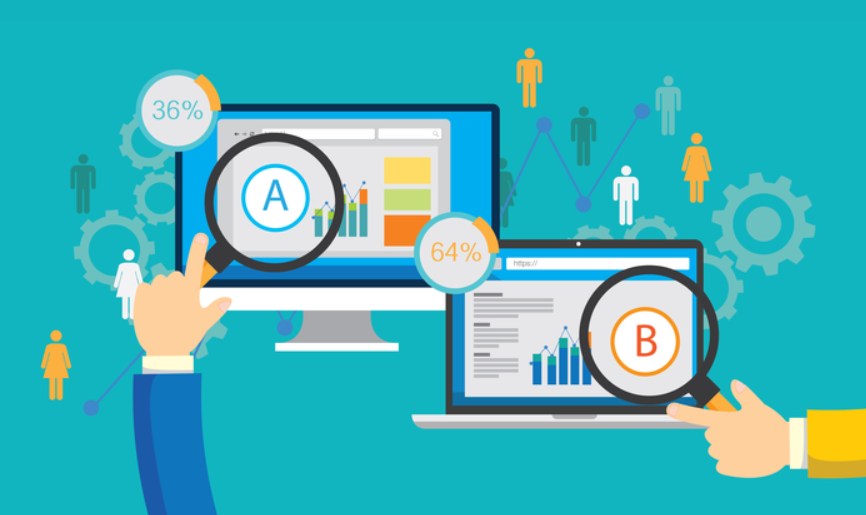 Many visually appealing websites do not produce positive commercial results. Always assess whether your hotel's website resonates with travelers or not. Requesting feedback from your website visitors is a great way to figure this out. In the end, a stunning website is useless unless it assists you in meeting the business objectives of your hotel.
Some Inspiring Hotel Websites 2022
Colours of Oblu Maldives
La Mamounia
The Corner Hotel
The Hotel Beacon NYC
The Gage Hotel
The Hollywood Hotel
Conclusion
To summarize, these are some of the most successful and efficient techniques to make your website the best hotel website design and generate direct hotel bookings on your website.
Your hotel's website remains your most valuable internet marketing asset. If you do it correctly, you will receive a regular stream of bookings. You do not need to apply everything at once. Begin with the basic tasks and gradually move to the more difficult ones. Simply take the first step and use the abovementioned tactics to save some big bucks on OTA commissions.
If you are a Magento merchant and don't know which extension to build your website, consider Page Builder from Magezon. As a trusted Adobe partner, we have satisfied thousands of customers with a vast collection of drag-and-drop extensions, helping you create a high-converting and unique store in minutes.
Don't take my words for granted; see how your website can be with Magezon Page Builder and what others say about us: