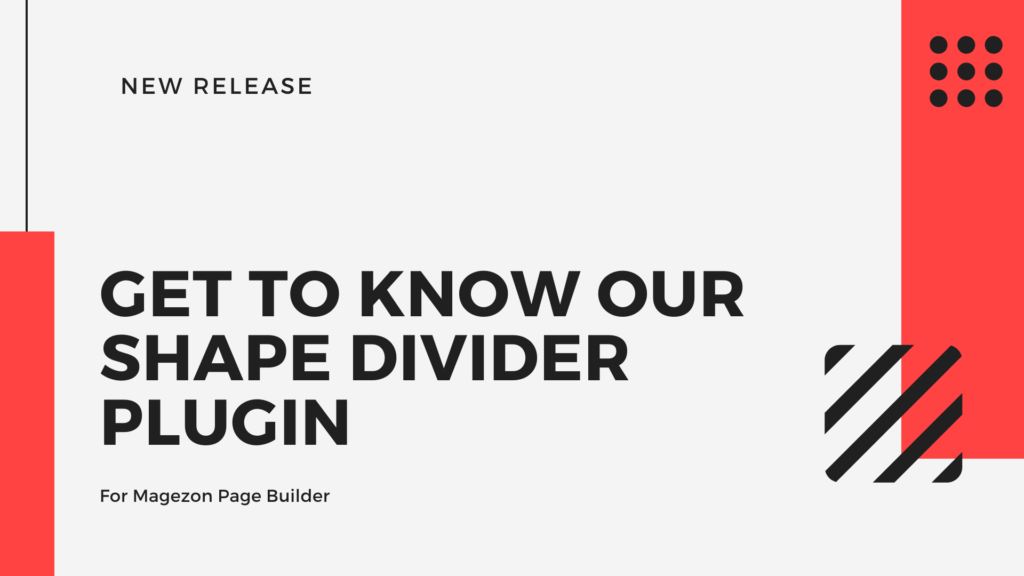 Our latest plugin Shape Divider is just launched some days ago and we can't wait to show you how cool it is. If you are looking for an easy tool to transform row and column sections into better looking shapes, you are at the right place.
Let us take you through some salient features and see why it can help you level up in your web designing game.
Shape Divider Works for Both Rows and Columns
With Magento Shape Divider Plugin, you are able to change the shapes of both row and column dividers. Plus, the interfaces for settings of both look exactly the same. Just play around with options under Divider Tab and you will get used to it in minutes. Some of you possibly are already familiar with our Magezon Page Builder, thus you will find this couldn't be more simple.
Shape Divider Provides a Bunch of Popular Shapes
With Shape Divider Plugin, you will make good time because we already made 28+ popular shapes for you to choose from. They are well designed and highly selected. Our team wants to make sure that all the shapes are both professional looking and commercially appealing. Check out an example here.
Combine Customization Options to Make Dividers Unique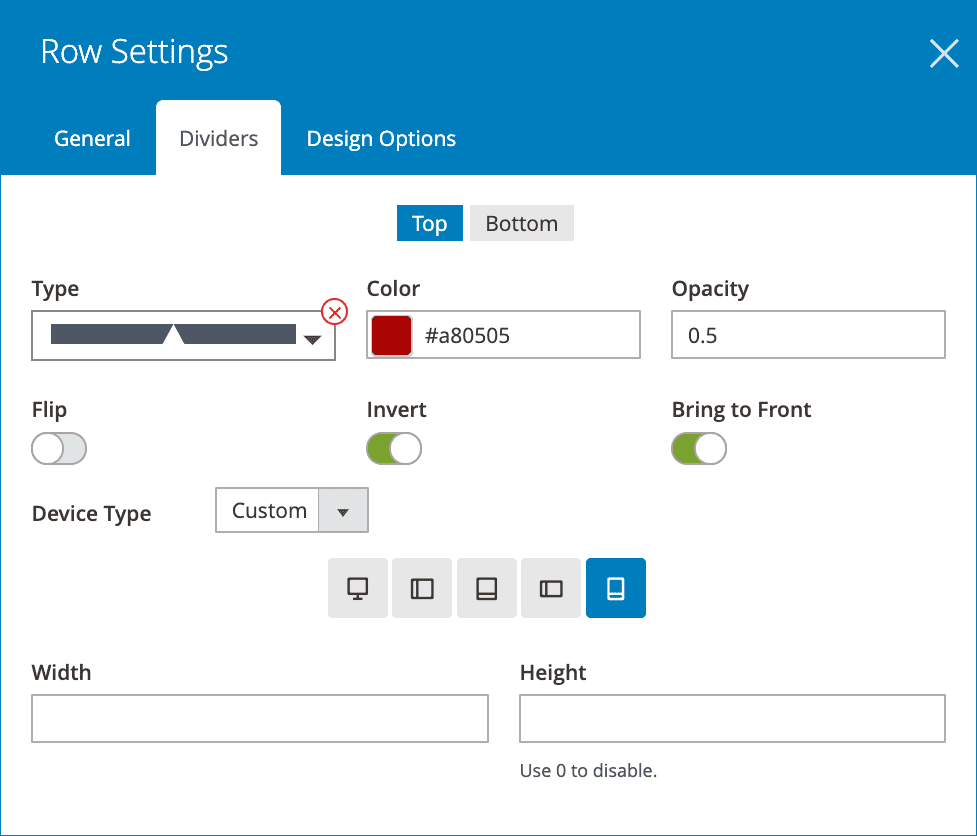 Top and bottom: you can apply dividers for both top and bottom of a row or column
Color: select different colors for dividers with the color picker.
Opacity: specify opacity level for divider by entering the number into box.
Flip: vertically flip the divider and create a new shape.
Invert: horizontally flip the divider. You may get surprised because they may look immensely different.
Bring to front: allows you to locate the position between divider and content.
Device type: You get fully control over how the shape looks like on multiple devices. We offer options for 5 interfaces.
Width and Height: As simple as it looks, after selecting the device, enter number into Width and Height. Feel free to make the dividers smaller, bigger or change the ratio as you like.
Look Great on Any Screens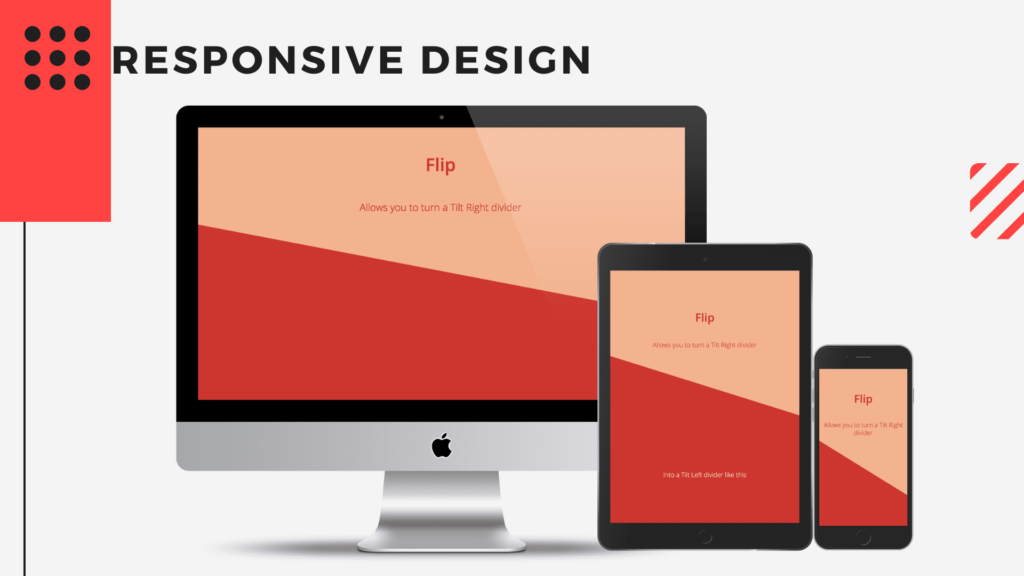 Mobile responsiveness is a big concern beside other common mistakes when designing website. No need to worry about distortion on different screen sizes because Shape Divider can keep this issue at bay for you. Made from SVG files, the dividers we make automatically adjust when users switch between devices. It is flexible with all screen resolutions. That's a great way to impact customer's satisfaction.
Conclusion
Note: this is a plugin we made for Magezon Page Builder extension. Install Magezon Page Builder first and then the plugin will be integrated within.
We believe Shape Divider Plugin will helps web designers save a lot of time and efforts in realizing their ideas and creativity. Check out the product and live demo today!