No one can be productive all the time, and studies have shown that rest after work hours is more beneficial for your productivity. There are many ways to entertain yourself, but you don't feel daily social media surfing is enough to kill your boredom anymore. So we've created an entertainment websites list on the Internet for your amusement. They are great websites for you to laugh at, comic books, relaxing music sites, or news. They are all the best in our survey.
Although you may not like every recommendation on the list of entertaining websites below, I am sure there will be a few sites that catch your attention and resolve boredom.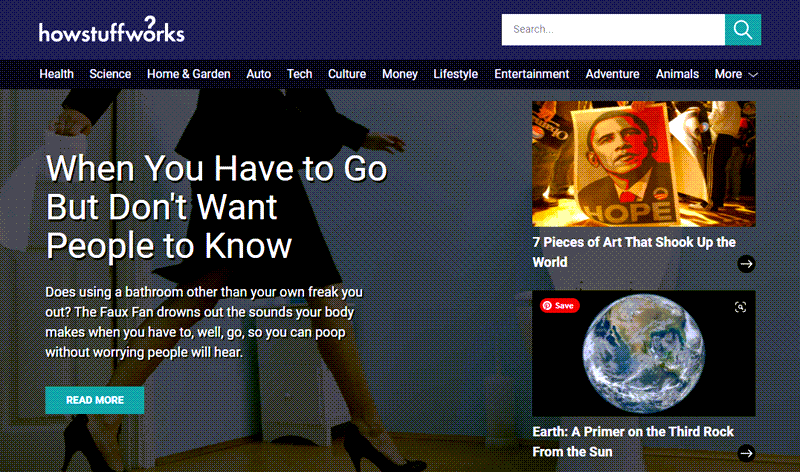 I know you are already sick of the flat piles of documents and contracts, so why don't you read something fresh here – something you don't even think exists, like " The Misrepresentation of 'Nosferatu' in Vampire Lore." This website has a positive rating of 4.2 stars on Sitejabber. Also, there are various topics to choose from health, animals, or entertainment. You can access this entertaining website with a click and start reading without a login. So let's select your exciting topic and dive into "Meet the World's Smallest, Toughest Owl."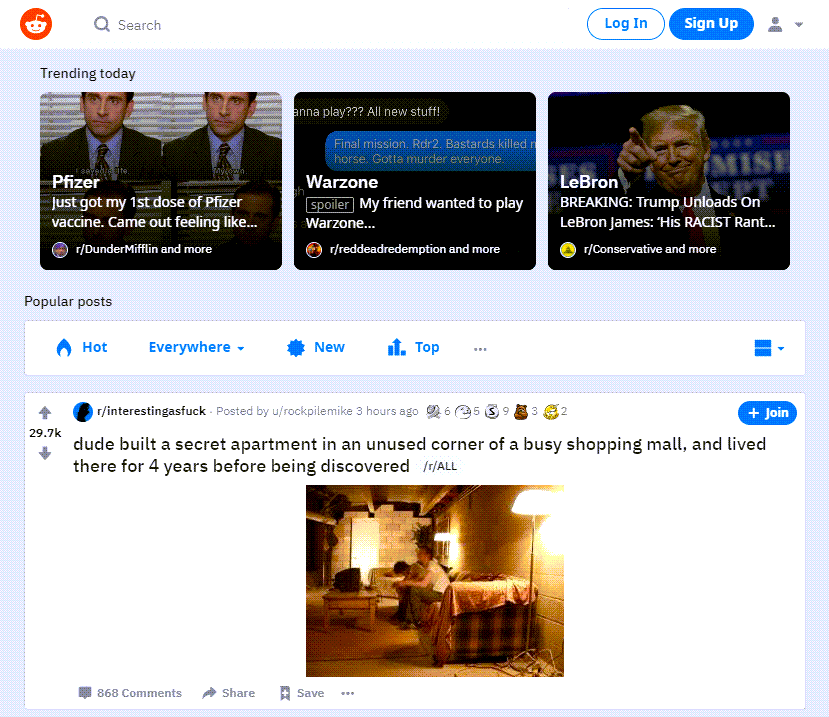 I think you quite know about this most popular entertainment website, Reddit. So what exactly is it? Typically, it's a massive collection of forums where people can share news and their thoughts or comment on other people's posts. Here is free to speak; you will be able to comment or post any of your right or wrong views. Moreover, you can read all the content without any account, but a login is necessary if you want to express your opinions on great topics. When you register, you will be prompted to select 29 subreddits, and the website will navigate to the relevant topics to suggest to you.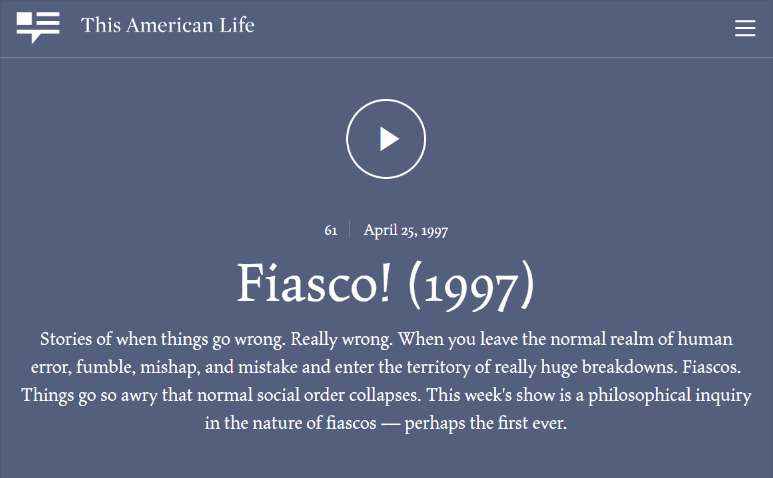 This site is where you need it when you are so dull with all lines. Because in this paradise, the only thing you need to do is put on your headphones and choose for yourself the ghost story Graveyard Shift and then enjoy it. This American Life is a one-hour weekly radio program in the US that is primarily a non-fiction program of journalism; it also features essays, memoirs, scene recordings, short novels, and footage found. If you're a newbie and have no idea about whether a good story or not, don't hesitate to visit The 12 Best This American Life Episodes. I hope you enjoy it!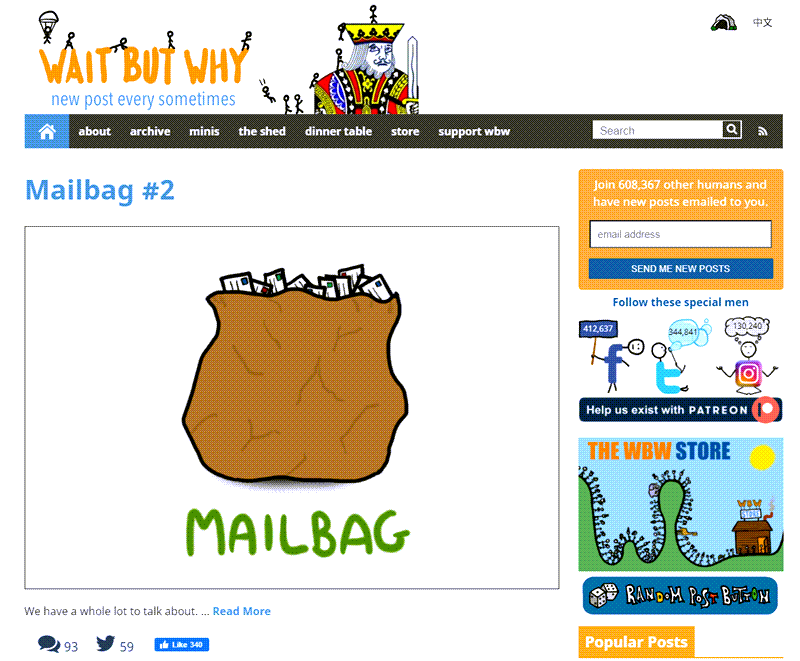 WaitButWhy is definitely a website for the one who loves tech, science, and AI; this best entertainment website is a blog created by Tim Urban. He performs a very long, really wonderful article, fun and silly every week. He delivers knowledge in the most natural style, and by silly-rough pictures, he captures the hearts of all readers. My favorite posts in WaitButWhy include You Won't Believe My Morning and Wait But Hi. He even wrote a great post about The Zebra Puzzle, which anyone reading this might want to enroll in immediately.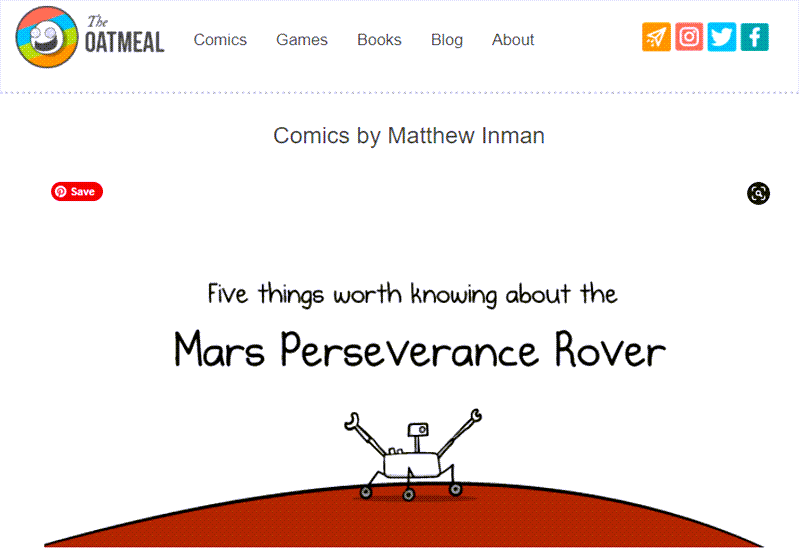 Oatmeal is one of the most-visited entertainment websites about comics, games, blogs, and books, which has been rated 4.88 stars by consumers on Sitejabber. This number shows that most internet users generally are satisfied with their experience.
Matthew Inman has turned his humor into fun and wonderful drawings. I am sure this is the perfect place to relieve stress after hours at work or on days when you are too depressed or don't know what to do to kill time.
Undoubtedly, Oatmeal ranks 3rd among the Free Comics sites on the internet. So let's visit and look at Nobody is listening or Tiny arms.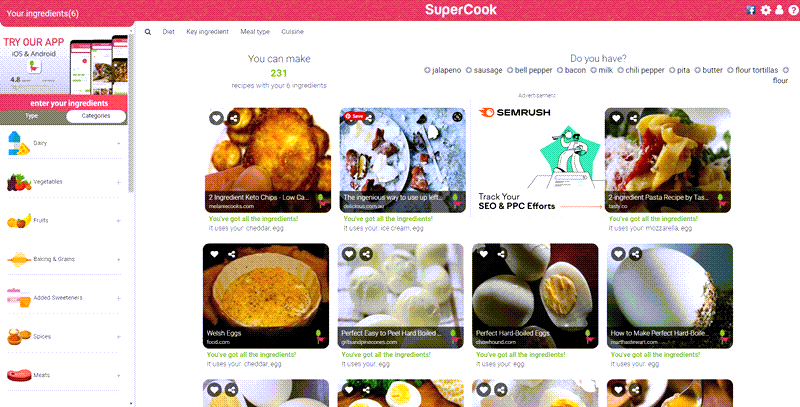 As long as you show the ingredients you have available, a variety of recipes will be suggested. You won't have to sit for hours planning this week's menu. For example, suppose you have chicken and onion in the refrigerator. In that case, Supercook suggests 31 different dishes for you in just one second.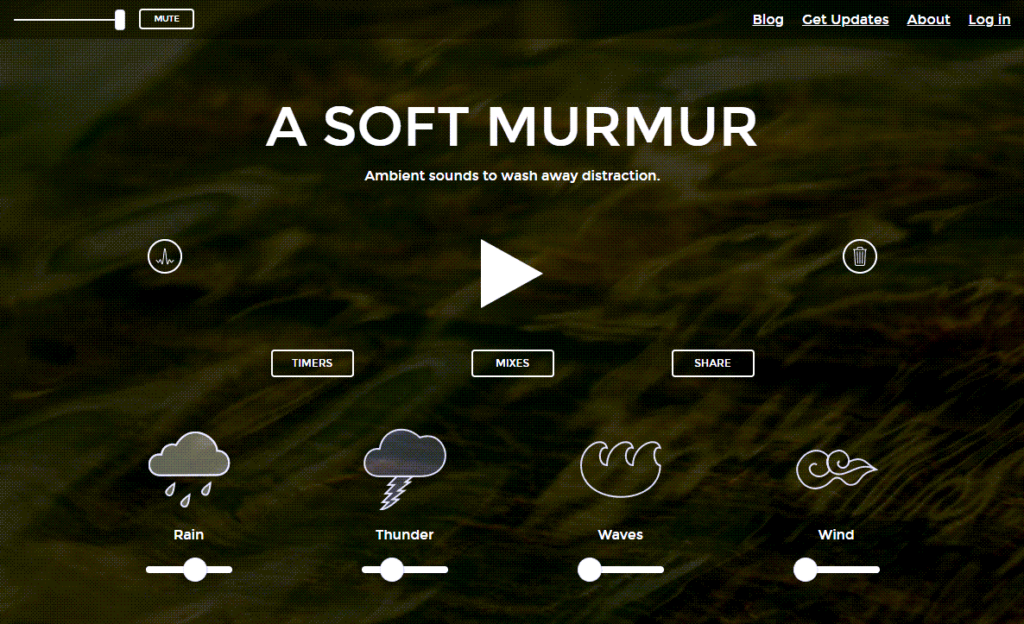 Are you having trouble sleeping? Researchers found that steady noises can reduce brain waves and increase undisturbed sleep in the Journal of Theoretical Biology in 2012. A Soft Murmur is a perfect website that combines ambient noise to help you relax, study, work, or sleep.
The way it works is relatively easy; after you get to the site, listen to all kinds of noise, then mix sounds until you feel the most comfortable. My favorite formula is some waves, some thunder, and crickets. It gives me a cool and relaxing feeling to start a good night's sleep.
JK Rowling created Pottermore's official Harry Potter website; it's entertaining because you can do some interesting activities here. When I visit this site, I'm most excited about the quiz; why don't you try The Sybill Trelawney Challenge Quiz, or do you want to know which sorting hat puts you in which common home. Pottermore is ranked 12th among the Movie sites on the Internet. What are you waiting for without jumping in and discovering your Patronus and more?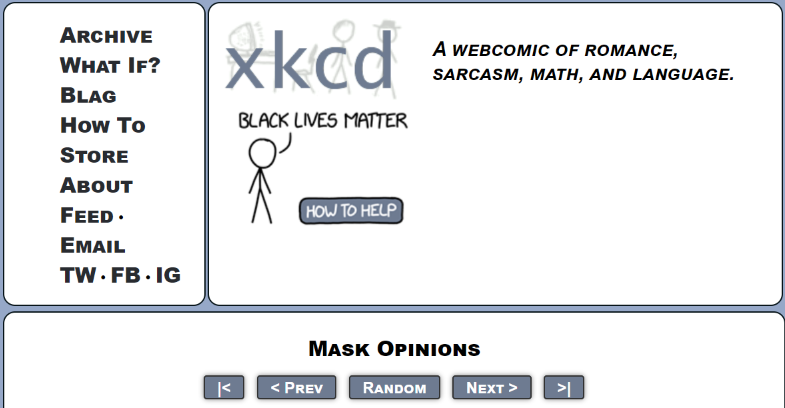 I fell in love with Trained a Neural Net or First News Memory at xkcd. You won't find anything attractive or colorful here because they are hand-drawn, rudimentary, and have almost no color. But it always gives me the feeling of being carried back to my childhood, which is something odd that I can't put into words. Messy lines also made me unable to stop laughing; I used one of them as a meme in my stories. The theme of this website could be life, love, or science. xkcd is exactly the simplest thing you need for a boring day.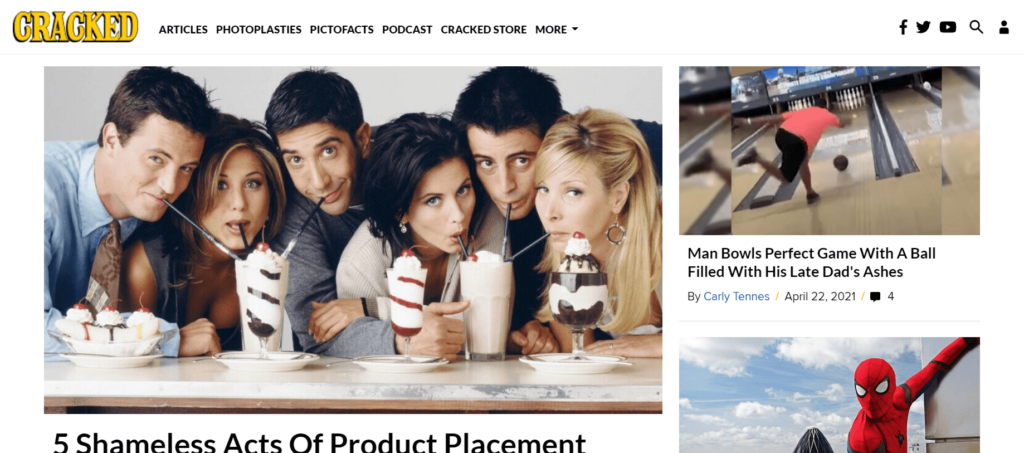 Cracked is a website based on humorous Cracked magazine, a gathering place of "virtual writers" where you can read more than 2500 amateur articles and respond to your opinion in the comments section. The subject of most articles is hilarious and humorous, so keep an open mind when reading them; this is one of the many sites of debate. You may be surprised when you read the 6 Stunningly-Stupid Moral Panics People Raged Over
or give comments to the latest posts 'Fast & Furious' Han Seoul-Oh Actor To Appear In 'Star Wars' Series 'Obi-Wan Kenobi'.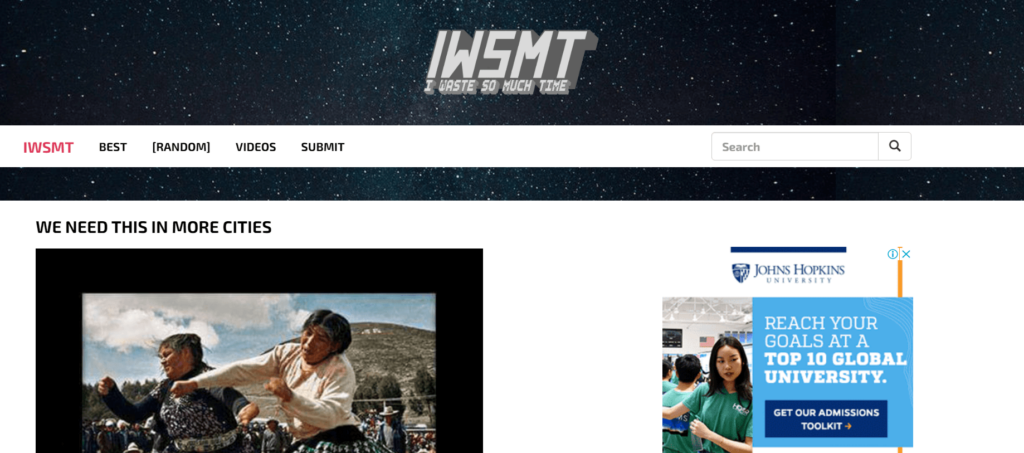 You will need this amazing website if you want to belly-laugh or chuckle at work. The articles in this paradise are up-to-date and collected from many different sources. It has a mix of funny videos, memes, and sometimes real words that get you thinking. The only problem with this website is that you only have 24 hours a day to split. Please believe me and see this meme right away. True to its name, you will be wasting your boring day here!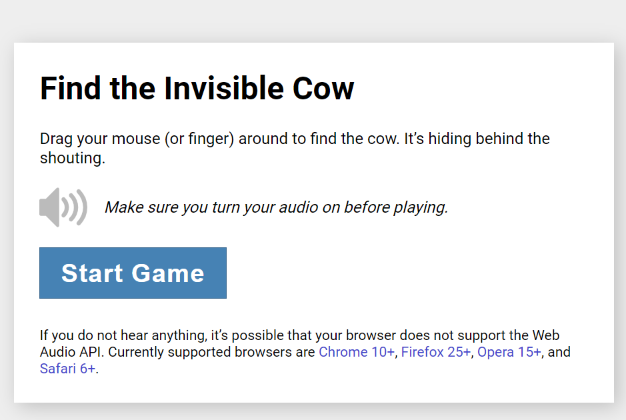 This game is notably simple but will also bring you endless laughter. When you click the website link, you must find the invisible cow. You must move the cursor across the screen will lead to the word "cow" being read in varying levels – the closer the cursor moves to the position.
The word will be used more enthusiastically when you are near the cow. Finally, your computer shouts, "COW! COW! COW!" click right then, and your cow is already found. Then try to find the cow in a different location; this game sounds silly but is really helpful to relieve your work pressure in just 5 minutes.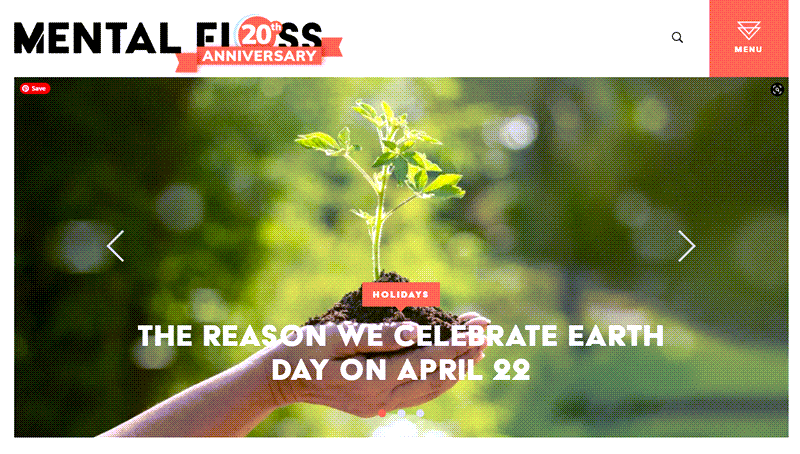 If you are looking for a more reliable source of information, try Mind Floss. People come here to find news that is completed in a neat and fun, and interesting way. The ladies will find their joy here with random topics like 15 Facts About History's Most Popular Girl Groups or D.C. Court Wants to Erase Garamond Font From Filings. I have spent my boring day with my laptop and, of course, Mind Floss. You can also take the entertaining quizzes; I am quite impressed with the questions in Can You Match the Horror Movie to Its Tagline?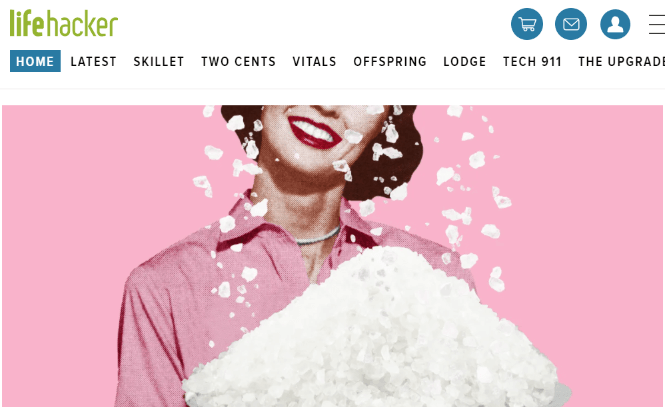 With its explicit and simple user interface, you'll easily find the most appealing contents that catch your attention from the first second you see them. The articles on this site aren't too long-drawn, so they won't test your patience.
What you find here is what I call "secrets of modern life survival." Lifehacker offers some useful life tips like Actually, You Don't Need to 'Shock' Hard-Boiled Eggs in Ice Water or How to Create NFTs for Fun and Profit, Maybe. You will also find review articles about the top products worth buying.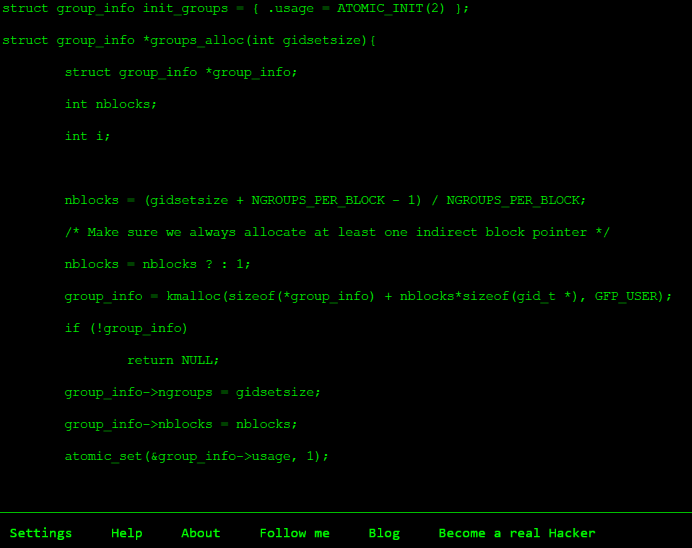 This is a great site to do the trick with your colleague or friend; if you type any key, the screen will show the code like you are trying to hack something.
This is a hilarious website because I used it to prank my colleagues, and they thought it was real momentarily. All you need to do is make a focused, serious expression and the crazy type on the keyboard. You can also learn about programming through the blog Creating a Personal Notification System for free with Telegram API.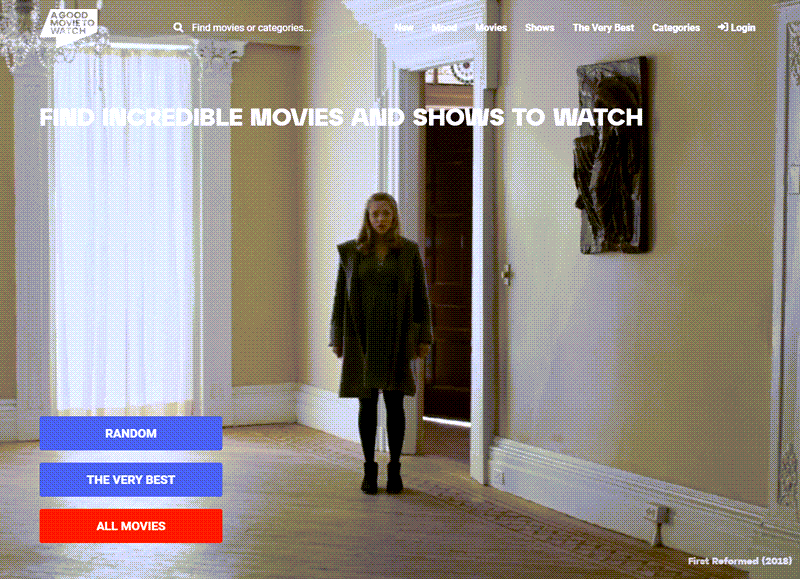 You will not drop any second wondering about choosing a movie for tonight anymore because this website is here to help you overcome the boredom that you have been suffering all day.
You would discover movies that should get more compliments than they deserve; you can also random movies or choose themes according to your mood by Movie Suggestions by Mood and Feeling.
Finally, there is a brief review; you might want to read through them or jump directly into the movie. I recommend the movie Gifted 2017 / Available On Streaming Rental Or Purchase.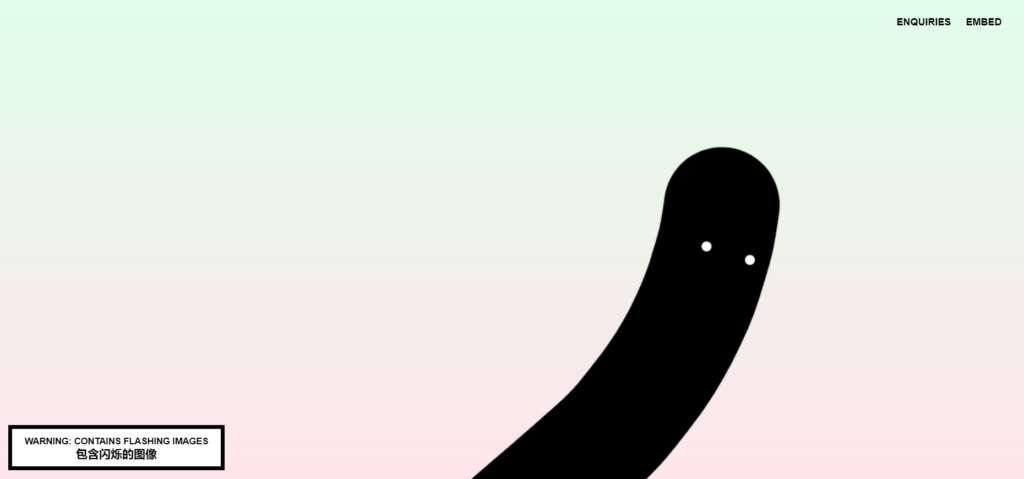 This fun game is created to relieve stress and provide a good time between friends and family. It's not a hassle game; you must move the mouse pointer around and watch that "worm" go crazy.
This worm will become a frantic dancer with blinking colors incessantly as you move it quickly. It is a wonderful masterpiece to prank your brother; let him come closer and look at the worm satisfyingly and then startle him. And finally, watch him say OMG!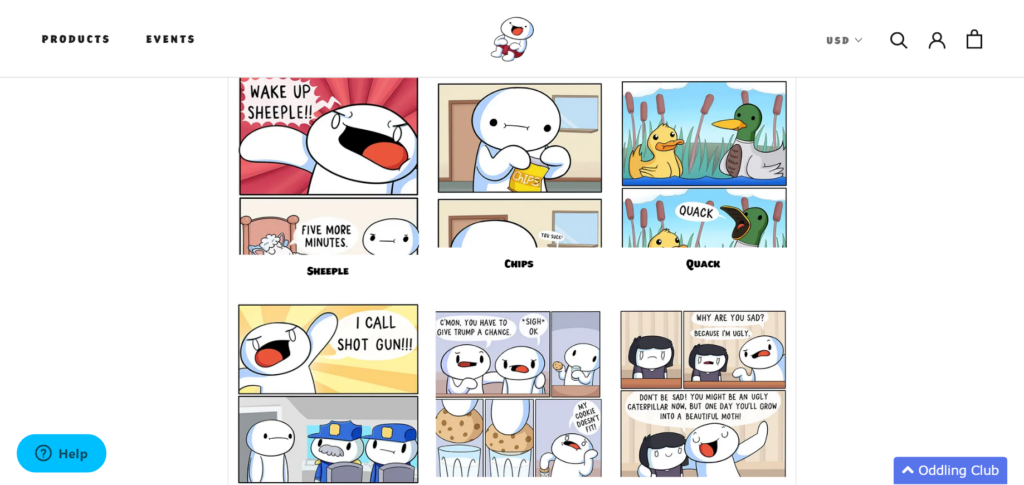 TheOdd1sOut was created by an American, James Rallison, when he was a teen. He produced comics based on the story on his YouTube channel earlier. Those are funny stories about a teenager in adulthood and other helpful advice.
I find myself somewhere in the pictures he paints; he conveys the most ordinary things in the mind of a teenager that I have experienced but never thought of about them. The drawings that I find most interesting are UGLY AS A MOTH, SHEEPLE, or ALONE ON VALENTINE'S DAY.
Additionally, the part that excites me the most is Products since I can get items with comic characters that I'm interested in. I can't tell you how much I'm in love with these 2020 ODD1SOUT PAJAMAS.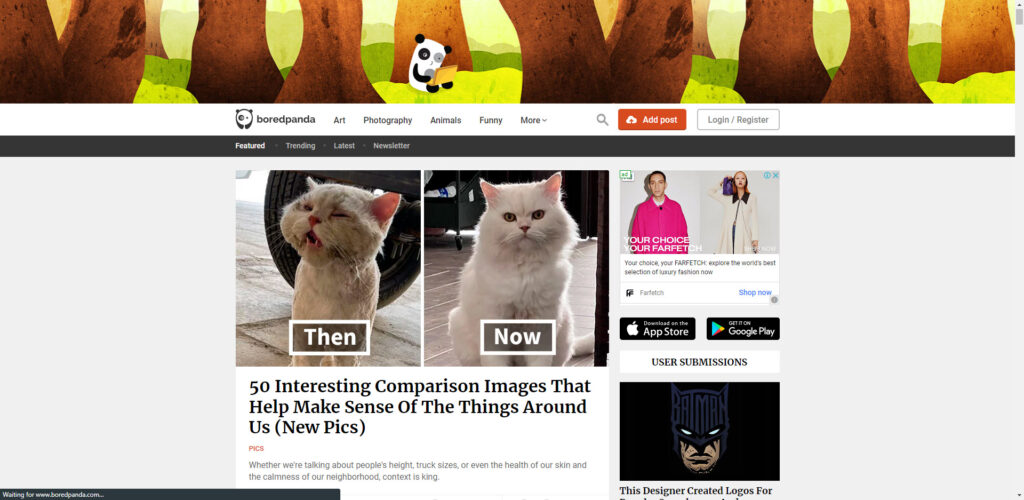 Bored Panda is a website where you can read interesting articles about art, photography, animals, or funny things. I almost died of laughter reading Artist Shows What The Skeletons Of Popular Cartoon Characters Would Look Like, And It Might Creep You Out. They have unique and funny ideas that no one can think of. I firmly believe that spending your boring day here will not be wasted. In addition to the topics that make you laugh, there are also useful life tips like Career Strategist Lists 16 Things That No Longer Belong In Today's CVs. I have learned quite a lot from this site.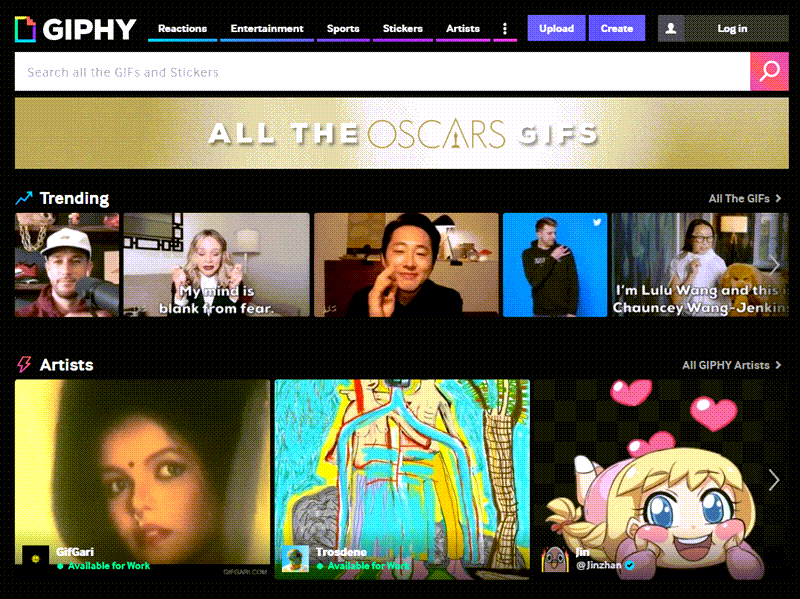 I guess you are familiar with GIPHY, but in addition to using it in the messenger, it has a treasure trove on this website. GIPHY specializes in providing fun gifs that you can quickly find, plus it's the best place for you to create and share the best funny meme GIFs on the internet. You can easily access it via computer or phone to search for any topic through keywords you give. Creating a big belly laugh gift to your friends is incredibly easy. I also found a GIF that makes me laugh every time I see it; it's a happy banana.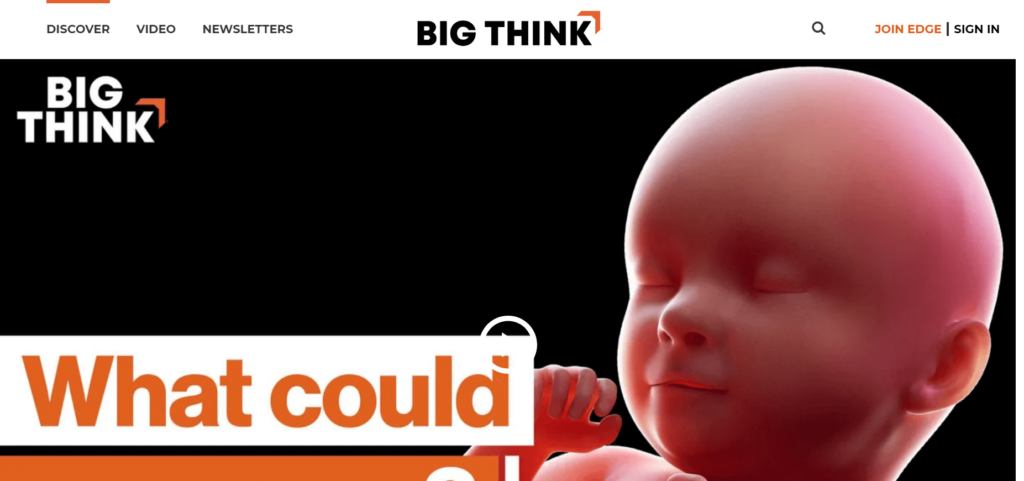 If one day you run out of ideas or get frustrated with what you are doing because you think it is not working. Believe me; you need an energy story inspired by this Big Think website.
This site is a collection of interviews, presentations, and discussions among famous experts from various disciplines and sometimes a science-nonsense article like Hey Bill Nye! How Do We Know the Earth Is Round ?. It's great to hear helpful advice on topics you're having trouble with, which will help you come up with unique ideas.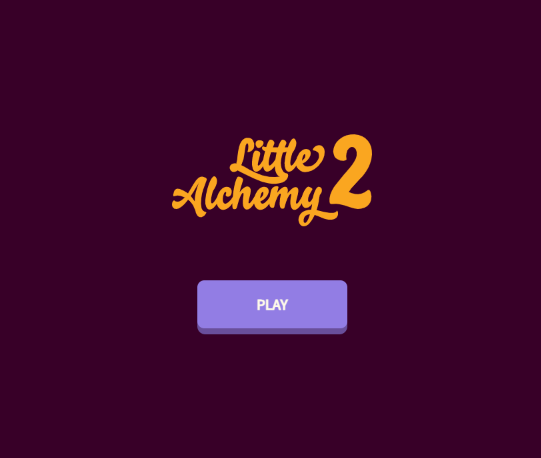 You must play this game because Little alchemy 2 is more extended fun than I expected. Little alchemy 2 is a place for people who love science and want to go back to childhood experiments. I know the game is pretty childish, but I became better with a lot of stress after spending a little time with it. I want to brag that I created a city with only essential elements like water and earth. These cute icons really relax me; they sound silly, right! So why don't you explore the combination in Little Alchemy official hints.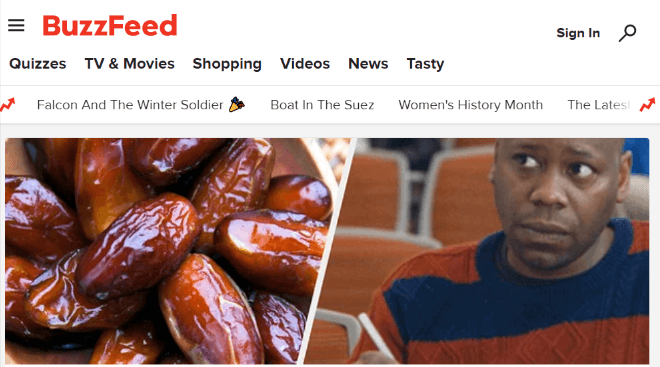 BuzzFeed is a website that publishes the latest entertainment news and reports. Besides the published stories, the most popular content people are interested in is videos. You can see BuzzFeed videos on social networking sites, especially on the youtube channel with 12 million subs.
If you are new to this interesting website, you might want to see these most viewed videos, such as 72-Hour Beef Wellington.
When visiting the website, you will easily see the hot trends news at the top of the page or have fun with a quiz about Tell Us Which Ones You Recognize And We'll Guess Your Age.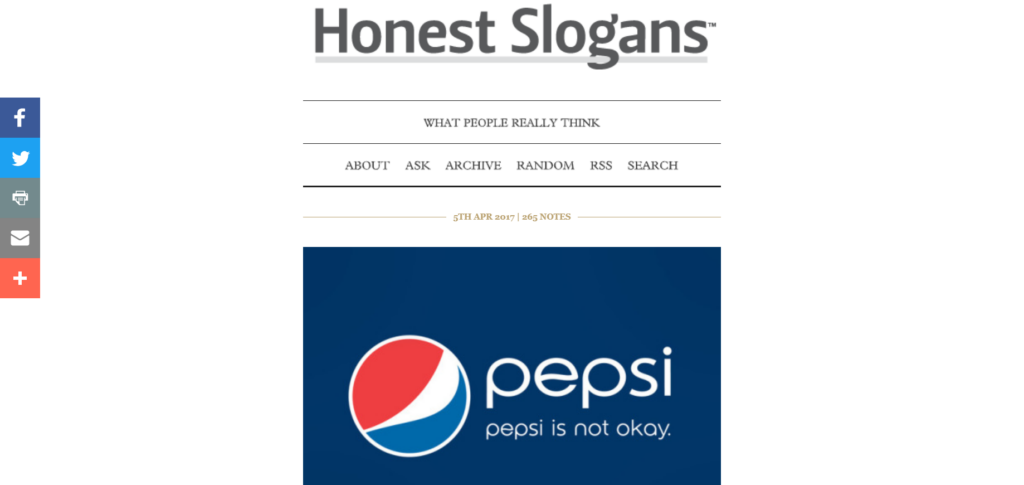 This website is a joke about the famous slogans of many brands globally; unfortunately, Pepsi is one of them. People often joke that these famous brands will use these honest slogans if they can. In the case of Pepsi, when a customer asked for Coca-Cola at a restaurant, the waiter always asked him, "is Pepsi okay?" And that is the birth of this joke. After this, so many well-known labels became "victims" of Honest Slogans; you might want to know what they turn slogans into with Pokemon or Donald Trump.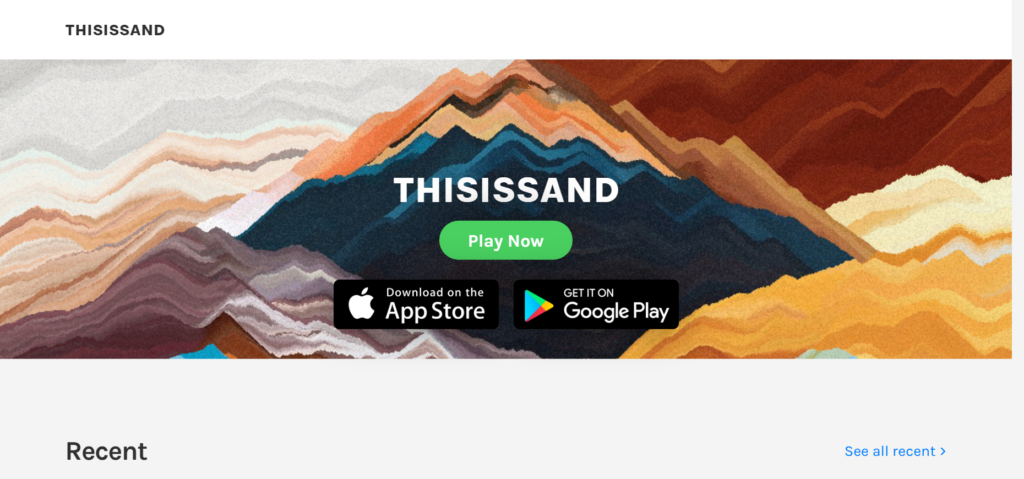 Thisissand is a creative playground for creating and sharing pictures from sand artistically. This site attracted a lot of people in 2008. Here's how you play this game: choose the color you like, sprinkle it anywhere on the screen, use your artistic skills, and draw a colorful picture.
This game is great if you are angry or stressed after a boring day. Come and get inspired by these beautiful shared pictures at Thisissand.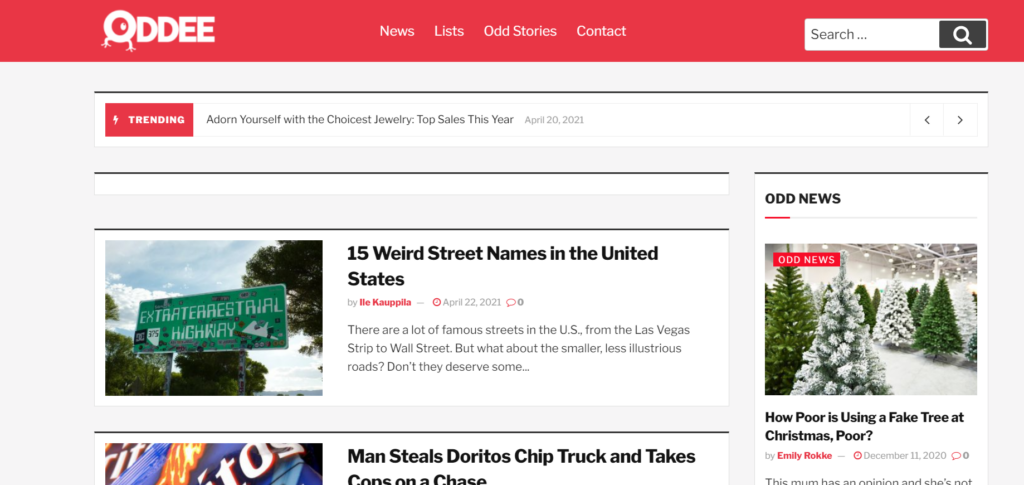 Visit theChive and find your favorite articles when you need to relax during stressful work hours. The lovely pictures and the story they gathered are amazing; there's always something to be happy about with this site. The odd story part always caught my attention because the articles are fascinating and they are weird too. Do you want to know about 3 of the Strangest Results To Come Out Of Ancestry DNA Tests or America's Least Visited National Parks?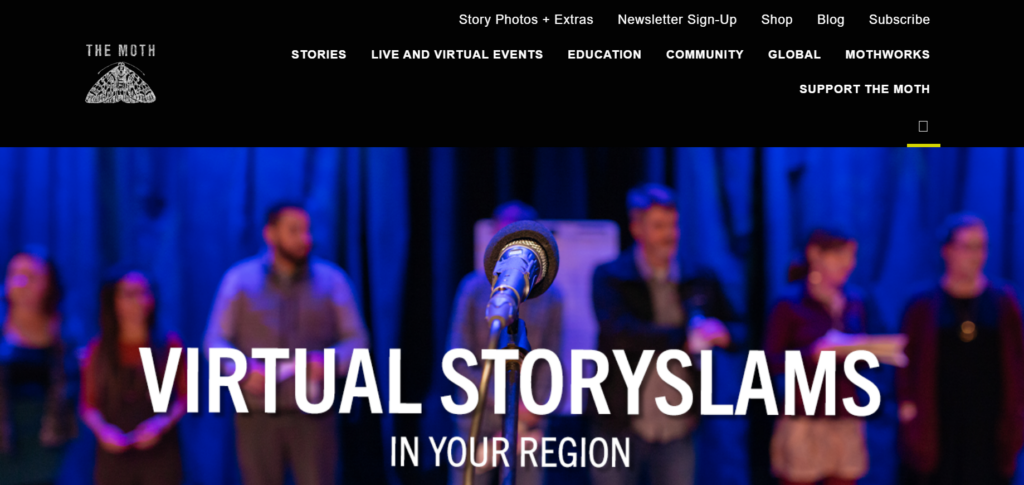 The Moth is a live storytelling website launched in 1997, with more than 3,000 stories posted on the website. You can come to this site to hear real stories from all over the world, and you might also want to submit your own stories to The Moth. Why don't you spend the full boring day exploring many topics such as travel, love, Bathtub Sailor, Seamstress, Spy? This website has given me an exciting experience as I can listen to the storyteller while looking at pictures related to the story being told, making the story more believable than ever.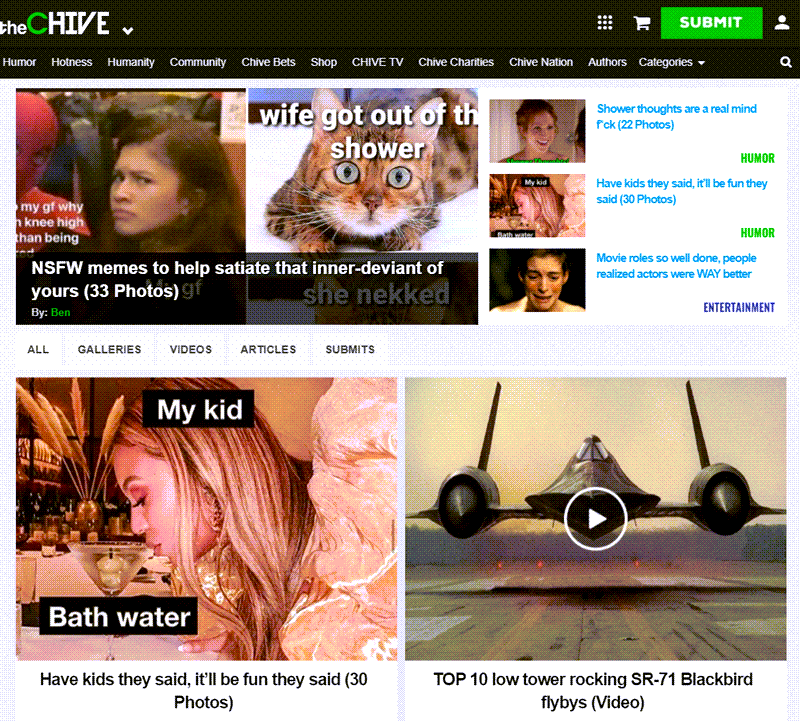 TheChive is the perfect combination of beauty and humor. With more open-mindedness than most entertaining websites, theChive was able to generate a loyal following worldwide. TheChive site meant a lot to me in the moments when I felt like I was running out of energy, and it cheered me up right away. It would be best to visit funny and silly topics about dogs, cats, and other animals. TheChive also has an online shopping store where the money you pay for an item goes to Chive Charity. What are you waiting for without becoming a Chiver?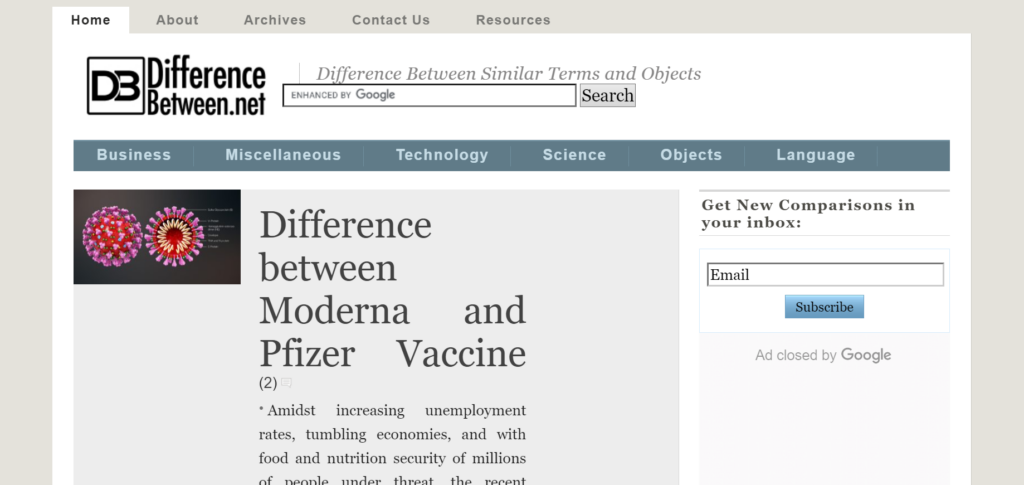 Would you like to discover the Difference Between Moderna and Pfizer Vaccine or Difference Between Chicano and Latino? Your curiosity will be fully utilized on one of these online entertainment sites. Difference Between is a blog that gets hundreds of thousands of unique visitors every month. They come here for fun and also participate in this interesting blog. I opened my eyes wide with articles about music, film, and the culture of the countries. Not only does it help you understand a topic, but it also allows you to differentiate two similar topics from 'Business' to 'Technology'.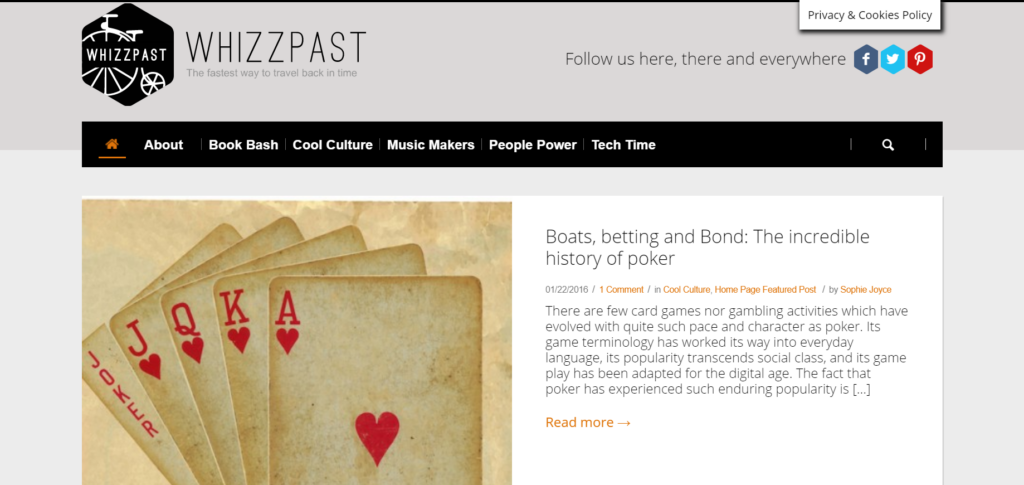 Travel back in the past with me and come to the most intriguing history blog, Whizzpast. History may be the most challenging and boring field in the world to some people. Still, the Whizzpast web has turned it into articles that engage readers in easy-to-understand language along with the most realistic old black-and-white images. My favorite topic is regularly Cool Culture with Boats, betting and Bond: The incredible history of poker or People Power with 12 professions that got disrupted by technology. There is no doubt that there are over 250,000 accessing the web on average every month.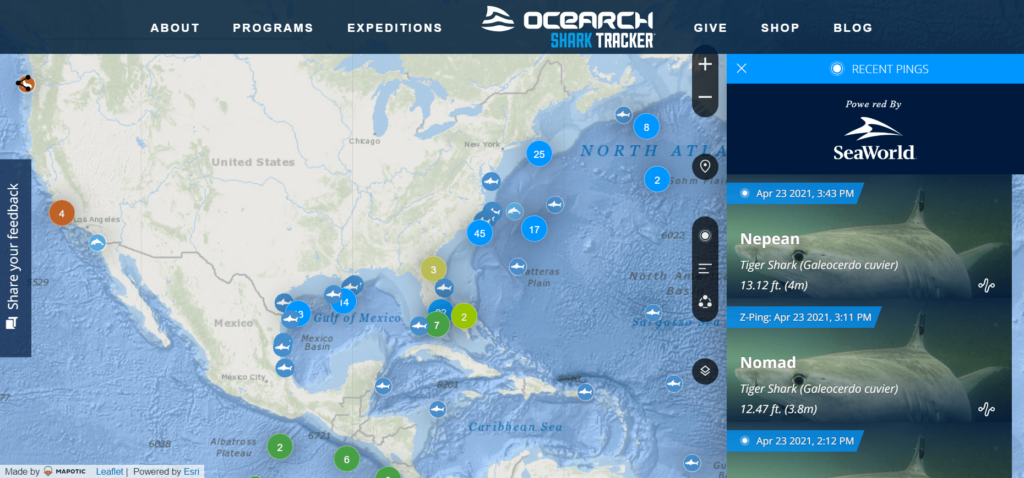 The new OCEARCH shark tracker allows you to observe the migration of sharks and other marine animals that have been tagged with modern satellite tracking technology. It's so sad that I can't find any sharks near Asia. Still, a dozen sharks are hovering on the coasts of America and Australia.
When you click on a shark, an image of it will appear, and yes, with its name, you will see how it has moved over a period of time. I looked at some of them on the American coast, and they almost always liked to live in the water near the shore; they always hovered over what they considered their territory.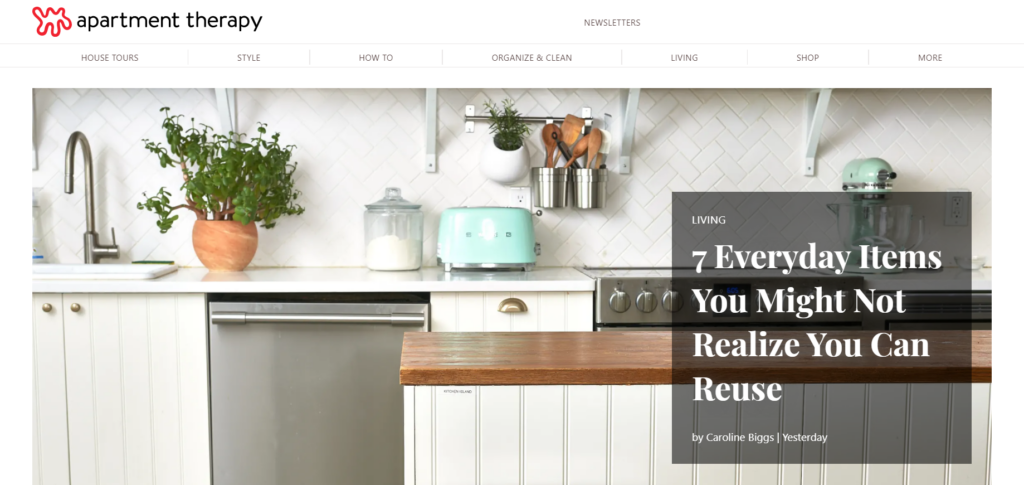 Apartment Therapy gives you a complete and comprehensive view of every aspect of home décor. You can find articles on tips for decorating the rooms of the house to painting colors and style objects. Get your ideas from A 350-Square-Foot Houseboat Is a Cozy, Modern, Gorgeous Floating Home to set up your residence to be splendid and chilling. The site also inspires you with visual tours of people's homes. You learn to do catchy eye DIYs and how to grow houseplants as well; I created myself a natural bookshelf with The Plant Lover's Guide to Styling a Bookshelf.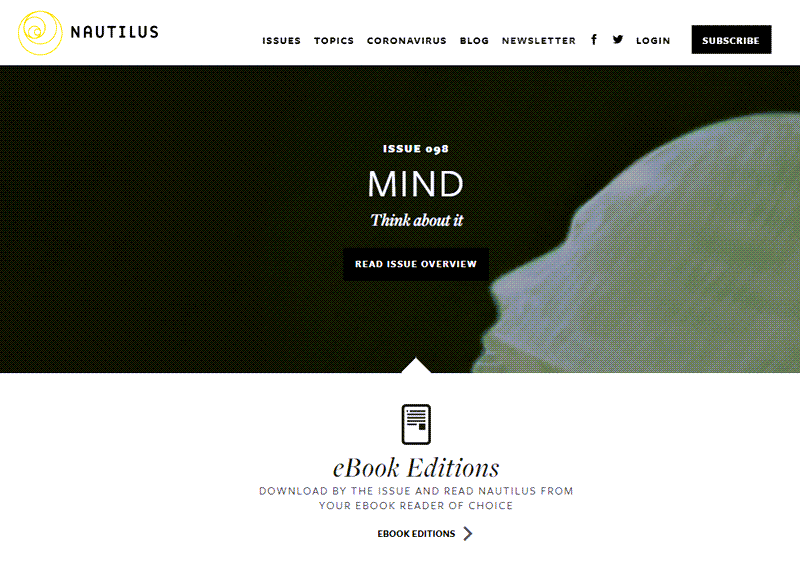 I'm going to show you a great site to spend time with topics like science, psychology, or autobiography, which is Nautilus. For someone who has always had strange dreams, I find it interesting to read What If You Could Describe Your Dreams While Dreaming?
Or imagine if a comet suddenly crashed into your house with Comets Are More Dangerous Than We Thought. I know ideas seem crazy, but what do you look forward to in a day filled with boredom? There's no better place to read nearly 50 topics; I'm not kidding; this website has almost 50 topics.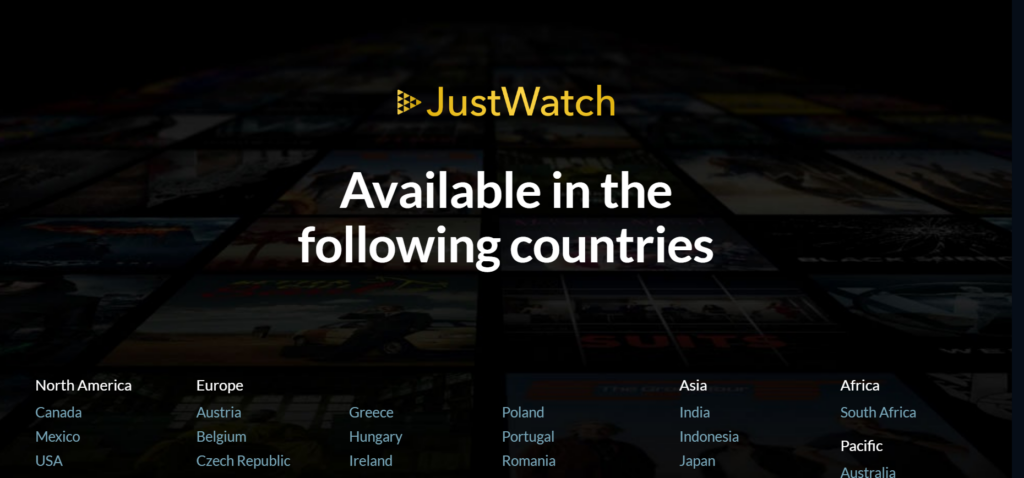 I will show you a platform that introduces entertaining websites and movies you're looking for. Of course, JustWatch is completely free. To use this platform, you simply need to enter the title of your favorite show or movie, then JustWatch will show you the places where the movie is available in your country. In addition, it also offers you some interesting shows if you don't know what to watch on a dull day.
If you use JustWatch, you might be lucky enough to get deals from streaming services like Netflix. So enjoy your weekend with the best deals to rent and buy movies and TV shows online. Finally, you can experience one of the online entertainment sites without having to create an account or log in.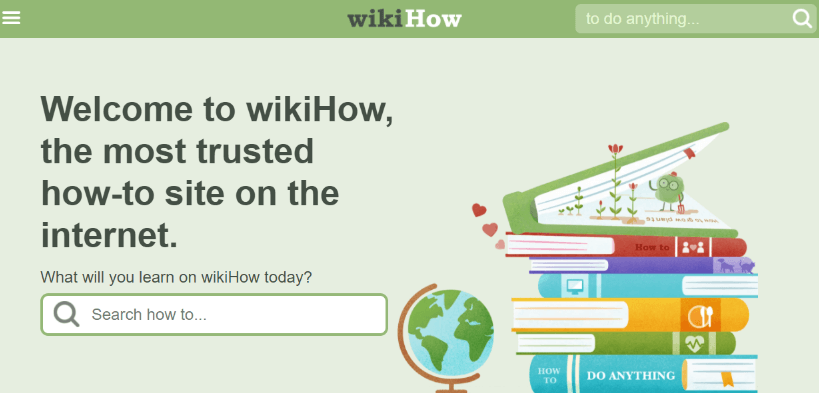 wikiHow is one of the best entertainment websites I know. Therefore it is suitable for making your boring day a brighter color. wikiHow is a place where you can read step-by-step advice that I don't think any site has. In fact, I laughed all day after reading How to Walk.
You can find ways to do things here if you search for the action you're looking to learn. It's like a second google, but with emotions and feelings. I learned How to Make Hand Sanitizer and became more everyone-friendly thanks to 10 Fun and Easy Icebreaker Games to Get to Know Each Other.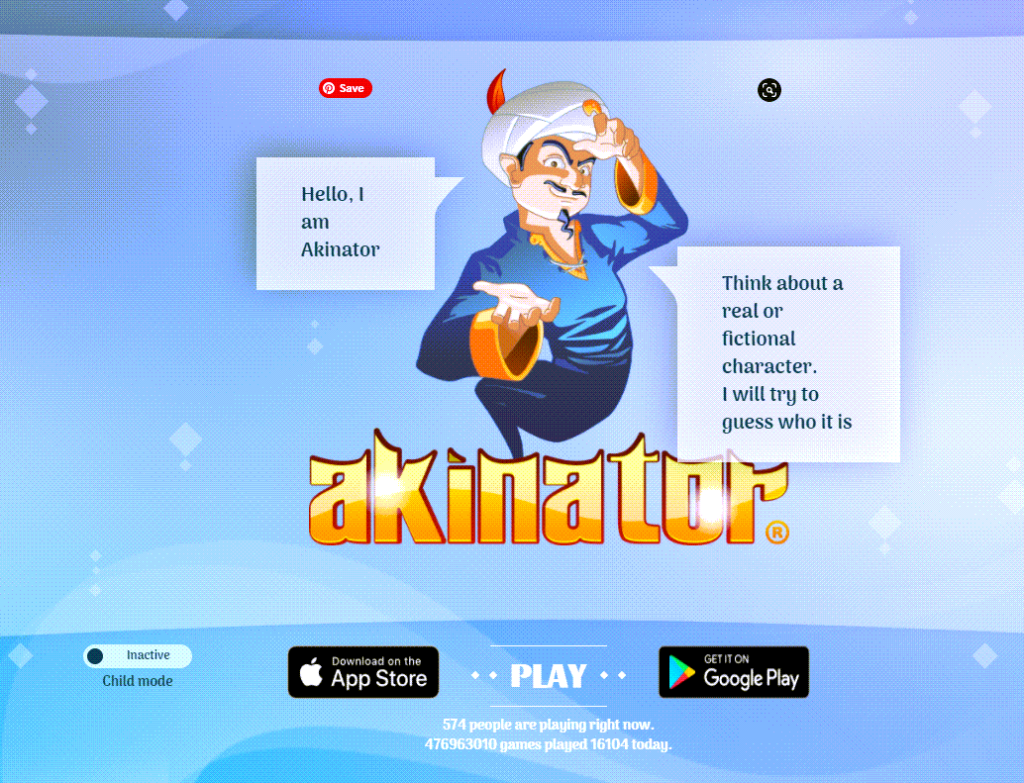 Instead of answering quizzes, let Akinator guess which character you are thinking of. First, pick a celebrity or a famous name with characters in your head; make sure they're famous. Then Akinator will give you a series of questions yes, no, you can answer "I don't know" as well. And then see if Akinator can read your mind. I've tried and realized Akinator could guess celebrities, movies, or animals.
With an attractive and easy-to-control interface, this game can be played with your friends. I feel excited when Akinator can't guess the character I think of in my head.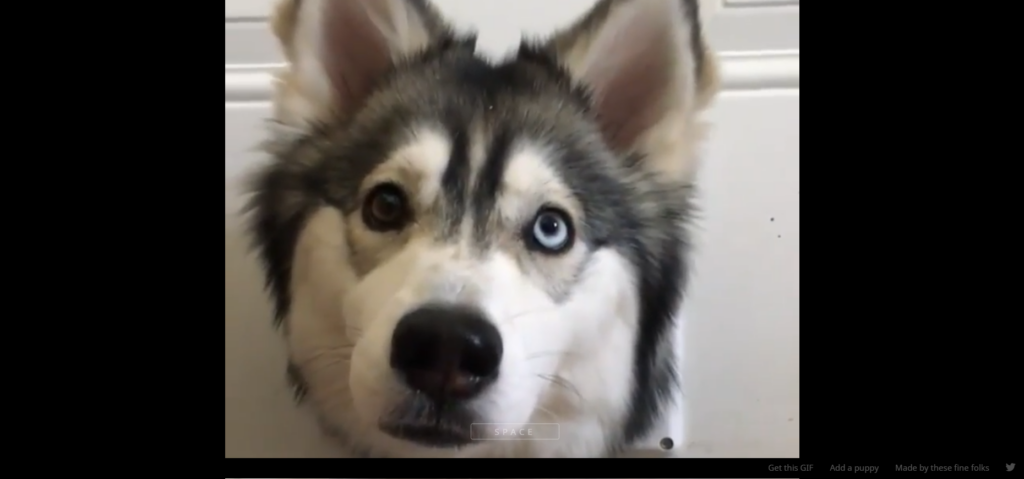 Come here if you are a member of the puppy club. Open Puppies, in turn, displays GIF files about dogs that their owners have shared worldwide. You won't have a chance to choose what you will see because you can only control the space, left and right keys to see these adorable puppies. To be honest, I can sit all day watching them; I like the image of a Shiba running on the ice with its four shoes. Animals always play comedy, right?.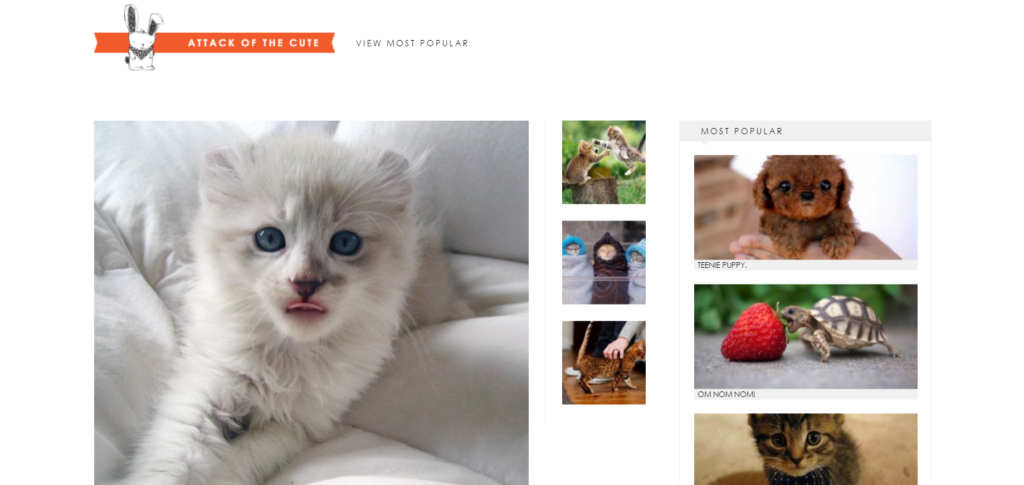 Attack of the Cute is one of the best entertainment websites where you can only say "awww" when you step in because it's packed with all the cute and pretty pictures and videos of pets. They can be dogs, cats, rabbits, or reptiles.
Trust me; you won't get bored anymore because you will be attracted to these adorable animals. I was impressed by the site's treasure trove of images, which can be professional and artistic by photography or maybe just the most casual moment in their beloved bed. Overall, I can't resist that cat's beautiful gaze.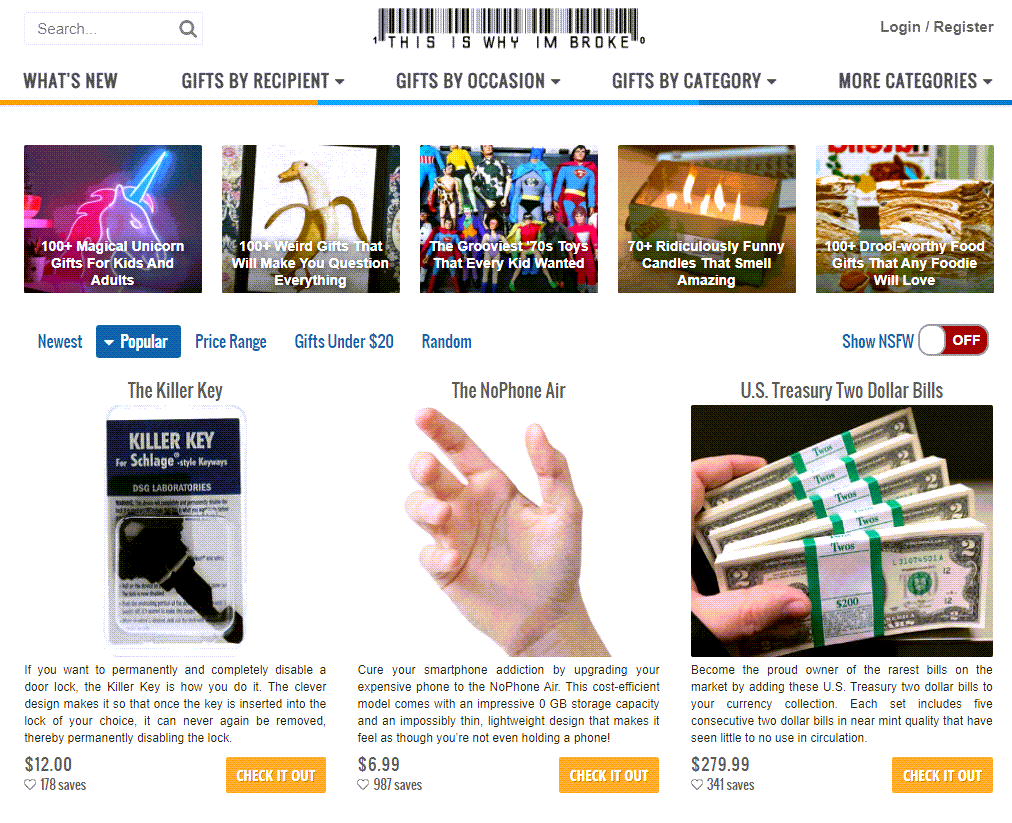 The name says it all; think before visiting this website because This Is Why I'm Broke. This Is Why I'm Broke, one of the world's most famous collection stores on par with the Disney Shop is a mid-range operating brand.
You will be prompted for good or nice items you want to own here. Even if you do not intend to buy anything, take a look at 100+ Weird Gifts That Will Make You Question Everything; it's entertaining and will make you laugh all day. In addition, you can read articles about gifts for men, women, and children; these unique ideas will blow your mind on a boring day.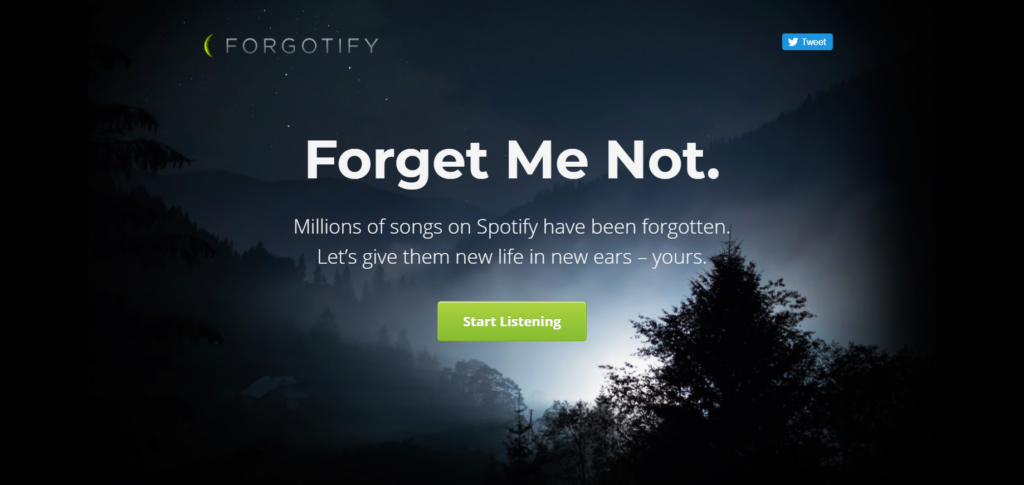 Forgotify will help you find new songs on the Spotify platform; all you need to do is press "start listening" and then enjoy the rhythm. With its simple and easy-to-use interface, Forgotify is an ideal place for those who want to be the first to discover new songs. The genres of music you could listen to our hip hop, classic, pop, or country.
You can listen to up to 30 million pieces of music synthesized from Spotify without signing up for an account. I hope you have a fun and enjoyable experience and don't forget to click share the song you like with your friends.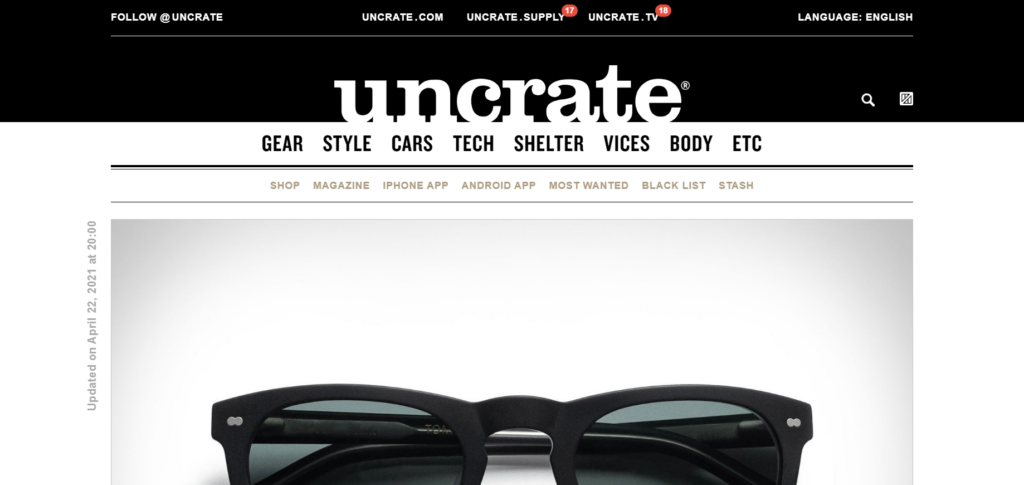 Uncrate becomes a fun place for guys as it provides everything they need in everyday life. Shopping is one of the solutions to a busy and depressing day; you can find a water pitcher or a trendy clock here. Treating yourself well is the key to having an amazing day.
In addition, you will also learn more about fashion and some clothing mixing tips. I have had a great experience on this site because its interface is extremely attractive and easy to use, along with excellent image quality, feeling comfortable and satisfied.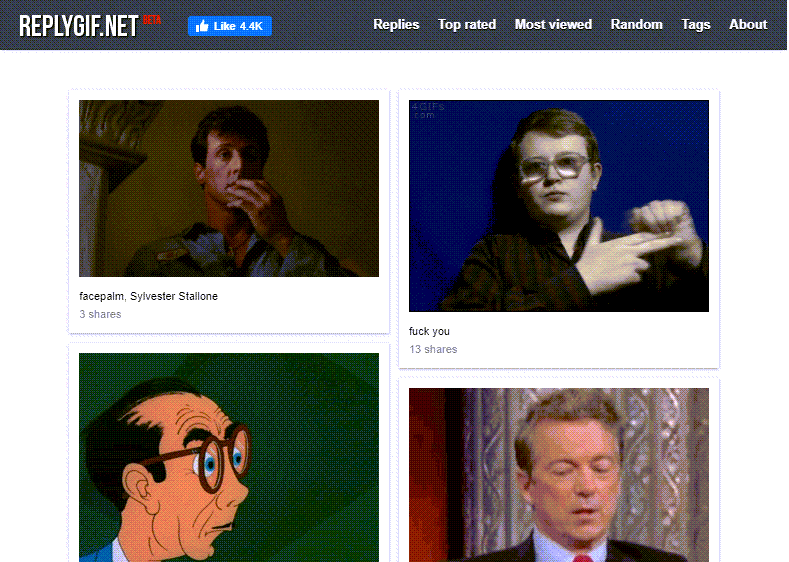 Another gif website on this entertainment website list will make your day. Replygif.net is one of the big gif repositories and doesn't have ads throughout your experience. Everything in Replygif.net is high-quality gifs; I love hanging out in the top-rated category; they're hilarious. When you click on a gif, the website will suggest a series related to your chosen one.
I often wander into this website looking for funny gifs to send to my friends and prank them. So let's overcome your boredom with this wonderful website!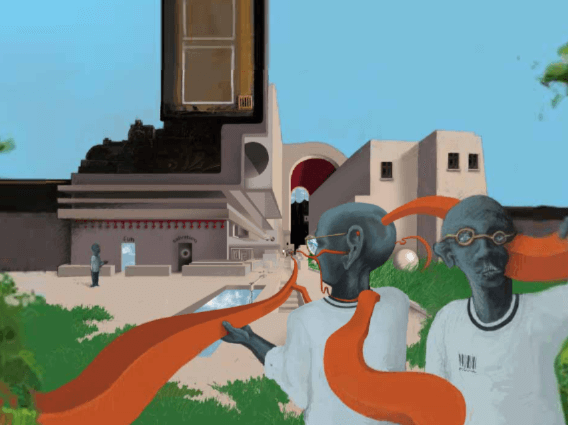 Zoomquilt is considered an endless maze with magical images. Come to this website; you will be attracted by colorful animations. The images seem a bit weird, maybe horror, but I can't take my eyes off them. Because of that, Zoomquilt will help you forget the frustration or stress of work for a moment why because you will only focus entirely on that vortex of images, like hypnosis. I saw weird trees like Halloween-style in a house in the middle of the woods; oh my gosh.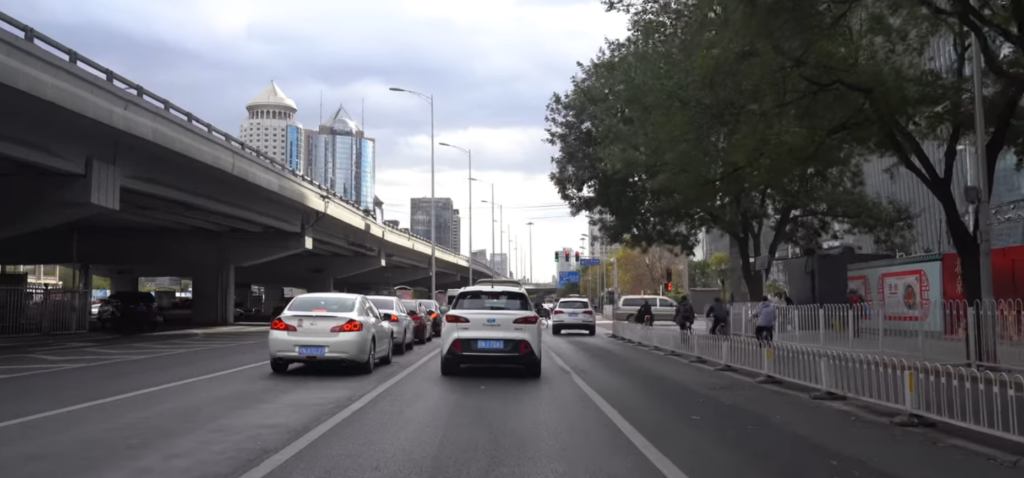 Drive & Listen is a website that allows you to tour cities worldwide without booking a plane ticket. Just kidding, you can't visit every corner, but it will give you authentic images of the streets of famous places through car dash cams. I have felt the streets of New York, London, and Berlin thanks to Drive & Listen. Not only videos, but you also listen to the trending songs of the local radio station while enjoying your trip. This is a real fusion of street sounds, engine sounds, and music, and finally, they make you feel like you're in New York already.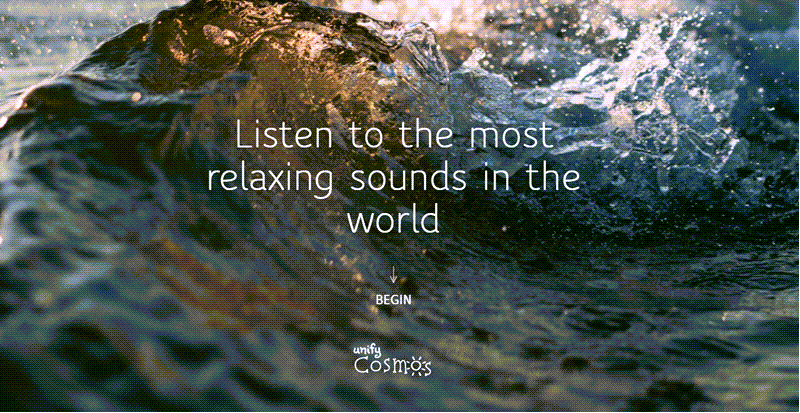 At Unify Cosmos, you can experience the most relaxing sounds from around the world to make you feel the most comfortable at once. Some reliable research shows that sound can improve your brain to feel free, push all distress, and take the focus back to your mind. Therefore, Unify Cosmos is one of the most relaxed websites with ambient music. The way of use is straightforward; there is a circle of choices, and all you have to do is find comfort and a natural sound that match your feeling. For example, I feel peaceful when listening to Aegean Islands, Greece, or Coney Island, Singapore.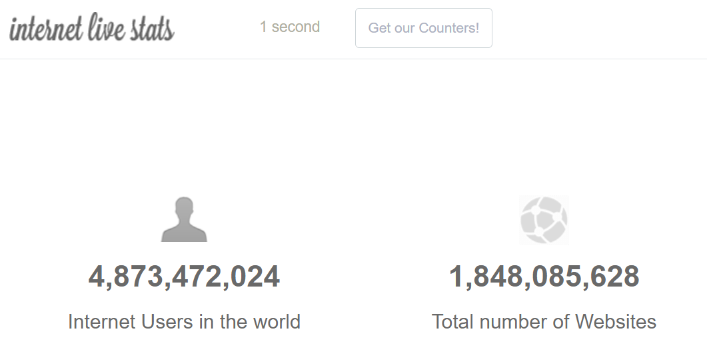 Internet Live Stats is surely the site everyone is curious about; it's the live counter of current Internet stats. It shows you the number of Internet users globally, the total number of websites worldwide, the total number of emails sent, and many more titles.
Internet Live Stats is the data source for BBC News, United Nations Conference Rio + 20, and U2, so I'm pretty sure it's trustworthy. You might want to see more Trends Statistics see more interesting features.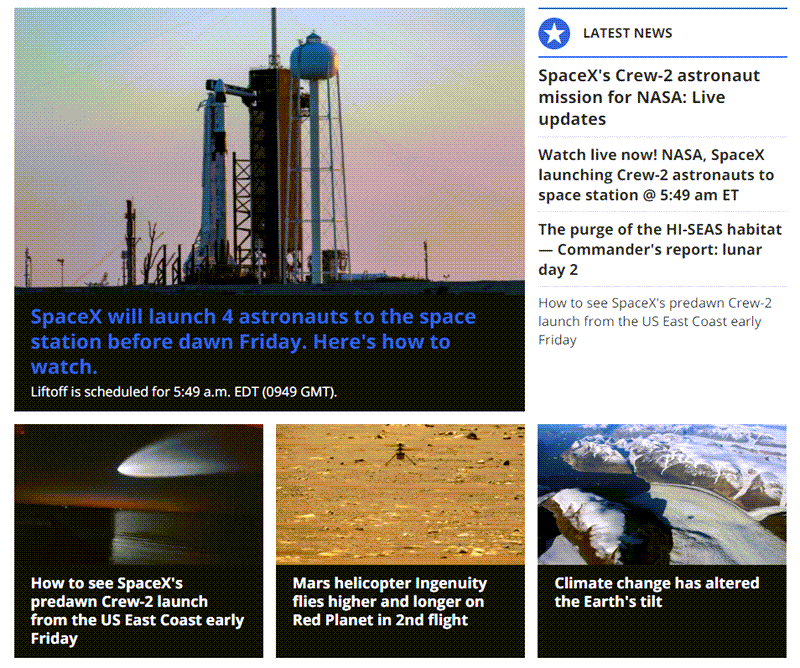 Space.com is one of the leading sources of information about space discoveries and mysteries, providing you with astronomy data. This is not a laughing site. However, I bet you will find it interesting because you will discover things you never knew in outer space. You can access this site from all over the world.
I assure you that what you read is quite scientific and well-grounded because the Space.com team is all knowledgeable about space. In addition to reading analytics, you are guided to observe the stars and watch interesting videos of spaceships and robots.

Gnoosic is a system that helps you discover your music preferences through a few questions about your favorite band. This is truly an ideal music search tool for those who don't know what they're going to listen to today. After letting the website know the three bands you like the most, it will recommend some related songs. Don't worry because hundreds of thousands of bands in Gnoosic are waiting for you to discover there. The suggested song I get is from the ITZY band, so what are you waiting for?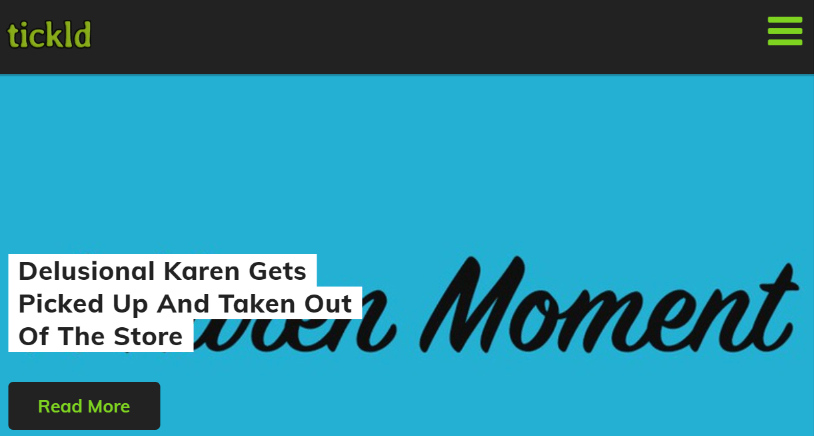 Tickld is the destination for anything curious and funny or simply a meme that makes you say OMG. I'm sure you will be filled with laughter as Tickld will show you the most incredible and fun on the internet. It can be said that Tickld is a comprehensive site on this entertainment website list that slaps all the things that make your boring day more beautiful. The website divides the posts into categories such as HEARTWARMING, SPOOKY, WOW, CUTE, OUTRAGEOUS, and FUNNY. Tickld is where people can share their pet's lovely moments, or Travelers Share The Creepiest Experience They Had On The Road.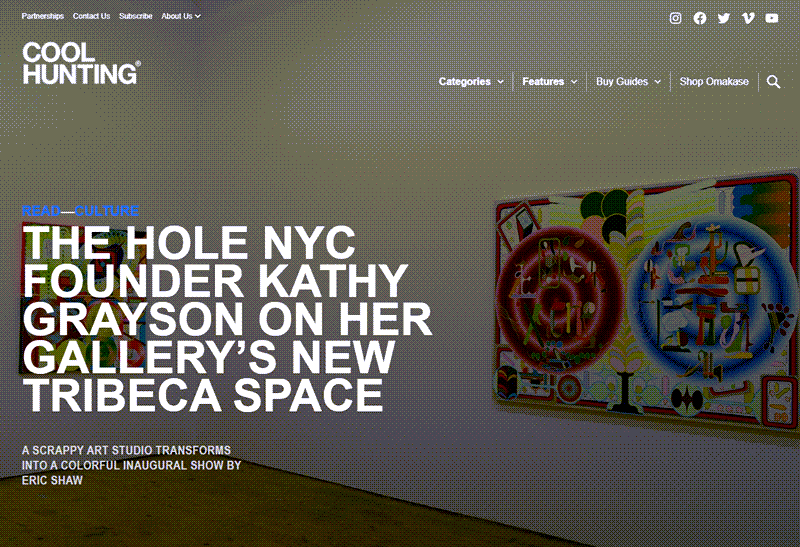 Cool Hunting is a beneficial platform for discovering the latest in design, art, style, travel, technology, and culture. I read an excellent article about food INTERVIEW: EAT OFFBEAT FOUNDER, MANAL KAHI.
In addition, this entertaining website also supports you in choosing the best products for your needs through the most detailed reviews. I have chosen a gift for my friend; thanks for Gift Guide: Homebodies.
After all, the best part is still captivating content that makes visitors unable to feel discouraged, so if you love art, architecture, and culture, this site is just right for you.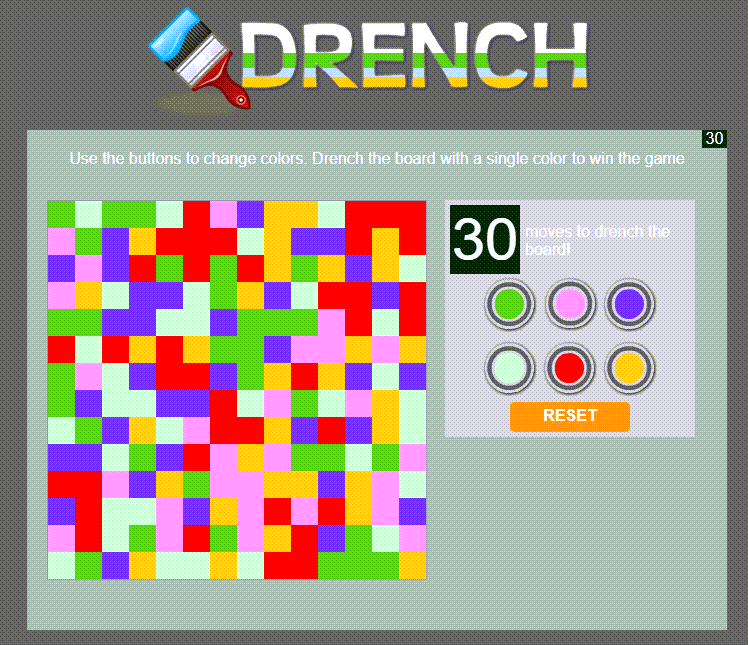 Drench is a straightforward game; when you visit one of the free entertainment sites, you will see a colorful square; your task is to make that square have only one color. You will paint successively from the top left right corner until the square has a solid color; note that you only have 30 colorings.
Some of you will find it difficult to play but trust me, you will become an expert from the second turn onwards. I have spent quite a lot of time on this game, and the colors also make me feel satisfied.
Over to You
So that is our list of about 50+ entertaining websites to help you overcome boredom; I'm sure you found something interesting in this article. Let's save this topic and deal with your dull day next time! I hope you have a nice day.