Do you sometimes wonder why unique content is essential for SEO? Do you know how bad the duplicated contents affect your SEO ranking? And why? We guess you didn't even spend a minute asking about it, which leads to the natural consequence of low ranking.
1. What Is Content Duplication?
Content duplication makes it hard to determine which copy is the original to rank first. Hence, there will be a fall in your SEO ranking.
Content duplication is the content of 100% copy from another source of the same domain or others. Thus, if the content appears on 2 different sites, it will be a content duplication.
2. Why Does Content Duplication Make Bad Effects on Your SEO?
Content is the King – one of the most famous slogans of SEO experts. It means you have to care about your content first. So, what will happen with the ranking of duplicated content?
As can be seen, duplicated content will affect not only Google BOT but also the website owner. As a result, duplicated content will not be displayed on the first page or sometimes not be displayed in the search results. Thus, your site will lose a considerable amount of traffic.
If you receive a warning of content duplication from Google, your site will get some punishments. As can be seen, content duplication is now one of the most salient issues, and Google's punishments are getting harsher.
Once you get punishment by Google, your site ranking will fall dramatically. Thus, it can not be seen in the first 10 pages. Even worse, if the content is seriously duplicated, Google will send your website to the sandbox filter that's very hard to return.
The harmful effects will remain until the next months even though you delete all the duplicated ones. Such a big problem!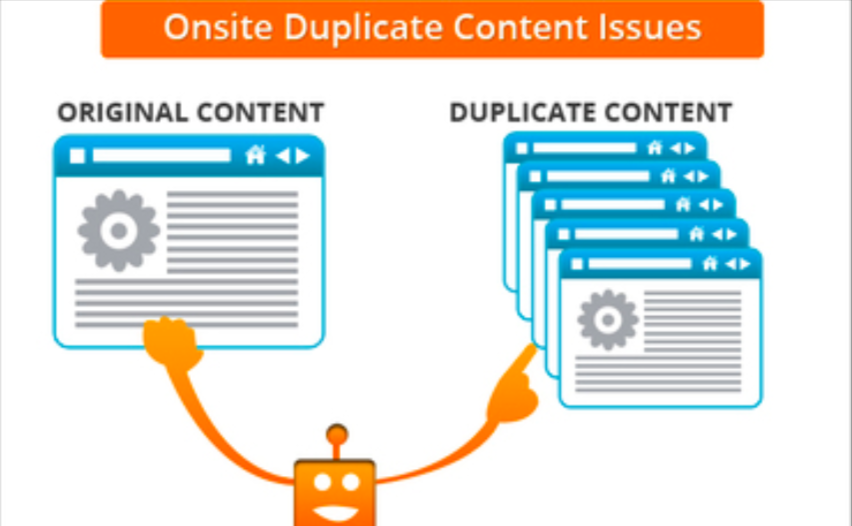 3. How Many Types of Duplicated Content Are There?
Some kinds of content duplication you should avoid:
3.1 Product Form Duplication
E-commerce sites usually use the producer's description of the items they sell. And the problem here is that different sites sell the same products. As a result, the store owner copies and pastes that content anytime and everywhere.
3.2 Content Distribution or Duplication
Also, merchants can copy quotes and comments because they don't have time to create them. It's normal if you appeal to them correctly, with the original source carefully. Otherwise, Google will refer to your site as a copy, and the leading consequence will happen soon.
3.3 URL Problems
Be sure about your exact URL. The domains: www, HTTP, HTTPS, .com, .index.HTML are different even though they lead to the same website.
3.4 ID
An ID can refer to other URLs in one URL. As your customers access your site, they will get an URL with those ones inside. Google can confuse them and rate your site as a duplication.
To fix this problem, we have another article talking about it. Take a quick view of our SEO articles to get more understanding.