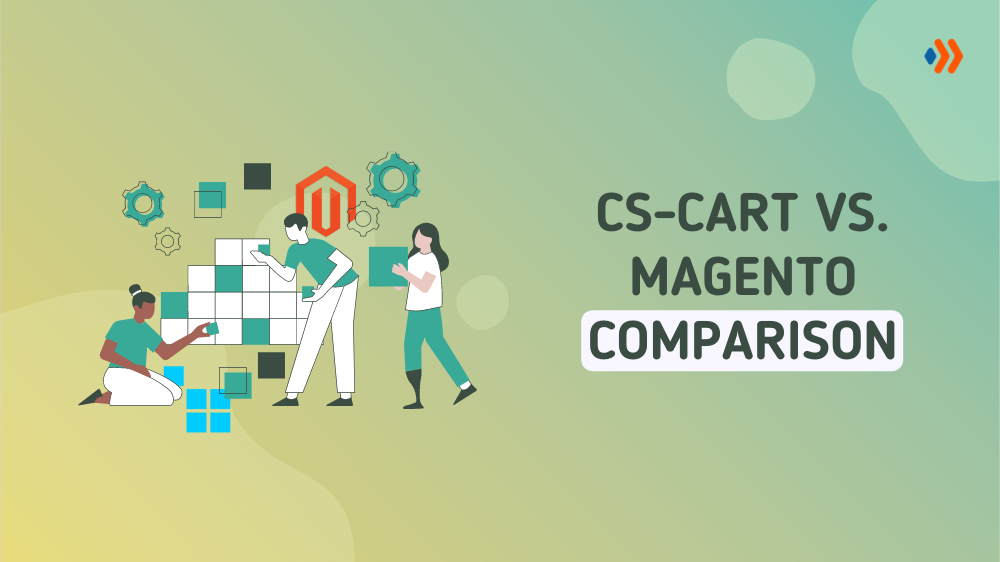 The creation of eCommerce channels to meet customer wants is critical when Industrial Revolution 4.0 is blooming, as it is now. As a result, many eCommerce systems have emerged.
So "Which eCommerce platform should I use?" is one of the most common questions for each online business owner. Those who have attempted to answer this issue know that there are so many shopping cart solutions on the market that a newcomer may get utterly lost analyzing them all. In this post, we'll merely share our knowledge with two e-commerce systems — CS Cart vs Magento. If you're starting an e-commerce firm and want a product/feature-rich, dependable web shop with a lot of options, or you are hesitant between CS Cart vs Magento, don't miss this article.
A brief overview of CS Cart vs Magento
1. Magento
Magento is an open-source eCommerce platform that gives online merchants complete control over their online store's design, content, and functioning. This platform has assisted roughly 260,000 merchants in achieving success in their respective business sectors and established a name among eCommerce organizations after being released over a decade ago and after 13 years of development.
Magento 2 is well renowned for its tremendous versatility and limitless scalability, enabling seamless customization. And if you want to add more complex functionality, the market is flooded with extensions.
As a result, Magento 2 is the most powerful eCommerce platform for constructing online businesses. It is also used by many important companies, like Nike, Coca-Cola, and many more.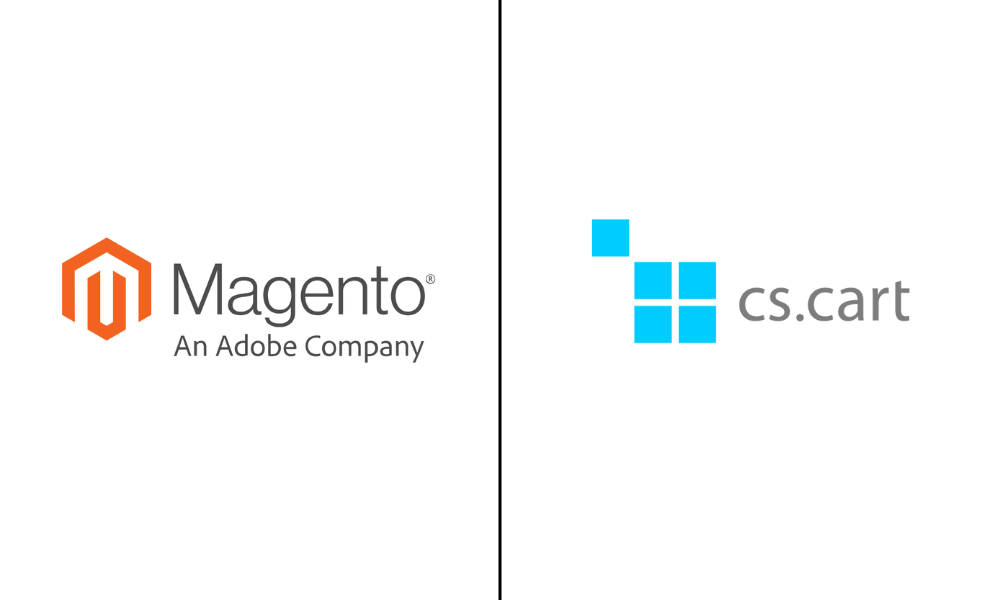 2. CS-Cart
CS-Cart, the same as Magento, is an open-source platform that has been under development since its first release in 2005. CS-Carts helps users run their online enterprises effectively, and now it is used by over 35.000 online retailers and marketplaces.
This platform includes product management, checkout systems, stock comparisons, and multi-store functionality. In addition, shop owners are provided with an easy-to-use admin interface that enables them to administer their websites entirely and without the need for any technical skills. It is designed for online merchants of all sizes, offering single- and multi-store solutions.
Additionally, menus are arranged intuitively so that all options are accessible with no more than three clicks. Moreover, the suite is upgradeable six times a year and is compatible with all recent server technologies.
CS-Cart is especially well-known as a business-to-business (B2B) platform, namely as a multi-vendor online market. It has received several prestigious awards, including Customers' Choice by Leader SourceForge in 2020, Software Suggest in 2020, and Crozdesk's Quality Choice in 2020. In addition, CS-Cart is a preferred partner of several high-profile eCommerce websites, including Amazon, Booking.com, and Uber.
CS Cart vs Magento Comparison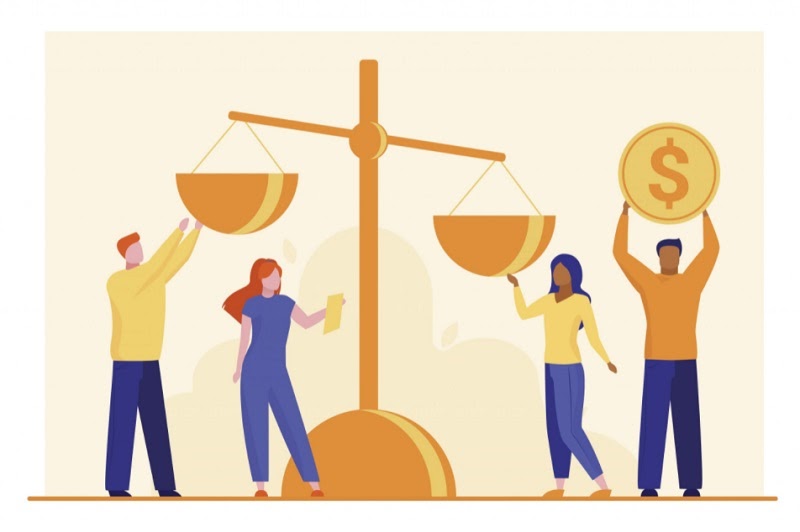 Overall CS Cart vs Magento comparison
Each technology has its own set of benefits and limitations determined by its usefulness. To continue, before going into detail, we'd want to compare CS Cart vs Magento in general.
Magento
CS Cart
Platforms supported
Web-based
Android app
Web-based
Typical customers
Freelancers
Small businesses
Midsize businesses
Large enterprises
Freelancers
Small businesses
Midsize businesses
Large enterprises
Customer support
Online
Knowledge base
Video tutorials
Online
Knowledge base
Video tutorials
Integrations
Magento integrates with over 4,000 extensions and integrations. The following are examples:
Interprise Suite ERP
Embedded ERP
BankPayment
eBay
WebShopApps MatrixRate
PayOne
ShipWorks
MageMonkey
CashOnDelivery
MailChimo
osCommerce
Correios
Mandrill
Fontis Australia
BeeTailer
DebitPayment
MigraShop
SOFORT
AddThis
Facebook
Twitter
ePay
WorldPay
GoMage
Open ERP
Social
DHL
Searchanise
Bcash
Ingenico
The CS-Cart Multi-Vendor marketplace platform is compatible with the following business systems and apps, as well as more than 80 payment and shipping providers:
PayPal
Stripe Connect
MailChimp
MYOB
QuickBooks
Madmimi
Alternatives
Shopify
WIX
Rakuten Super Logistics
LixExtension
123SignUp
Megaventory
BigCommerce
BigCommerce
Shift4Shop
Pinnacle Cart
Infusion Shop
Sizebay
All-in-One Designer
Detailed comparison between CS Cart vs Magento
In this part, we'll compare CS Cart vs Magento in-depth on various fronts to help you fully grasp the differences between the two systems.
1. Hosting
CS-Cart vs Magento are both self-hosted eCommerce platforms, implying that customers must choose their own web hosting provider. Nowadays, finding a hosting provider is simply a few clicks.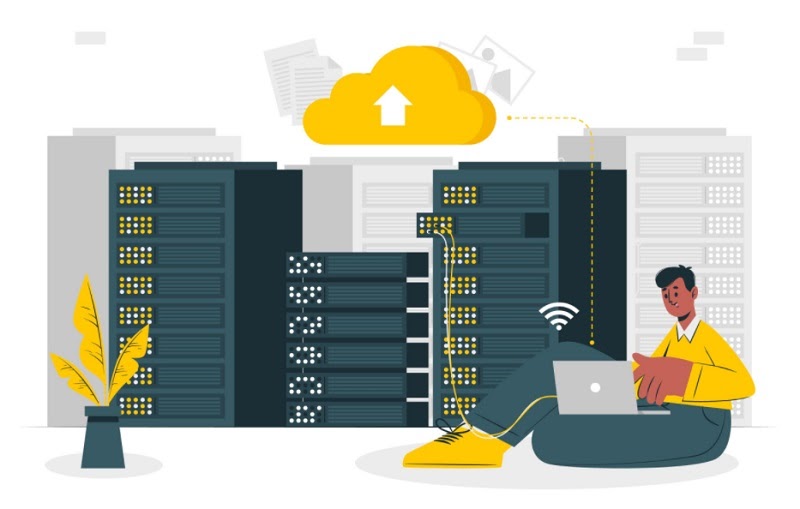 However, you need to ensure that you choose a respectable and trustworthy supplier that can offer enough speed. Additionally, consistent uptime, numerous server locations, and quality services, among other things, are also some criteria to check to guarantee a delightful client experience.
2. Architecture
Magento's modular design enables simple system expansion and replacement. This platform is built on the Zend Framework, an object-oriented coding framework that ensures excellent security and scalability. Model, View, and Controller are the three parts of Magento's code, divided by MVC architecture.
This architecture aids in code management and, with the integration of Magento, aids in large-scale web development. The user will have access to three folders when installing Magento: the core, the local, and the community. Its core is comprised of pre-built fundamental features by the Magento development team. Although it is modifiable, it is not encouraged.
Users may alter the basic code by accessing the local and community files for local extensions and community contributions. These two folders will house all extensions and modules apart from the core.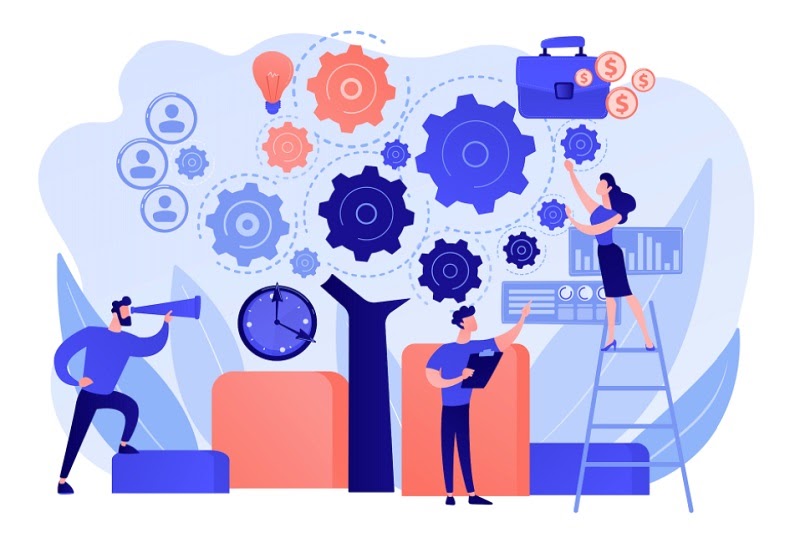 CS-Cart is a PHP/MySQL platform that extensively uses AJAX technology. It has a modular design based on hooks that enable users to modify the platform's functionality without changing its source code. Furthermore, CS-Cart, unlike Magento, makes use of Smarty templates.
The core contains the controllers, schemes, and other basic operations. PHP hooks can be used to extend and override it. Using API tools, more functionalities and add-ons may be created around it.
CS-Cart's API is RESTful and uses simple HTTP authentication using the administrator's email address and API key. In addition, several tools may be helpful, such as cURL for conveniently sending HTTP queries across platforms or the REST Console plugin for Google Chrome.
3. B2B features
What makes Magento 2 an excellent platform for both CS Cart vs Mageto are capabilities for B2B online shops that can help them earn more sales and profits.
Magento 2 B2B features:
Self-service solutions for managing business accounts, purchases, quotations, and credit.
Price terms are negotiated.
Permissions and roles
Reports on business-to-business transactions
Account payments are accepted, and exceptional customer service is provided
Management of quote requests
Handling of large orders
Quick order
Expedite restocking
Reordering in a flash
Catalogues and pricing on demand
Aside from that, you can always add more complex B2B capabilities using third-party extensions from the Magento marketplace.
On the other hand, CS-Cart has powered a sizable number of B2B websites and has successfully handled over 100,000 goods.
CS-Cart, in particular, is a terrific solution for wholesale and manufacturing businesses that demand extensive B2B functionality.
CS-Cart B2B Features:
Close the storefront and conceal the prices
Customers can get personalized prices
Several storefronts
Reordering is simple, and integration with third-party services is simple
45 product specifications
There are multiple users in a single customer account.
Creating invoices automatically
Inventory tracking across various warehouses
Configure several degrees of admin panel access.
Orders are generated quickly
Notifications of order status
Product variants
Downloading the price list
Customers will be notified when items are back in stock
Block of information for personal managers
Add multiple products to shopping cart at once
4. Payment and shipping options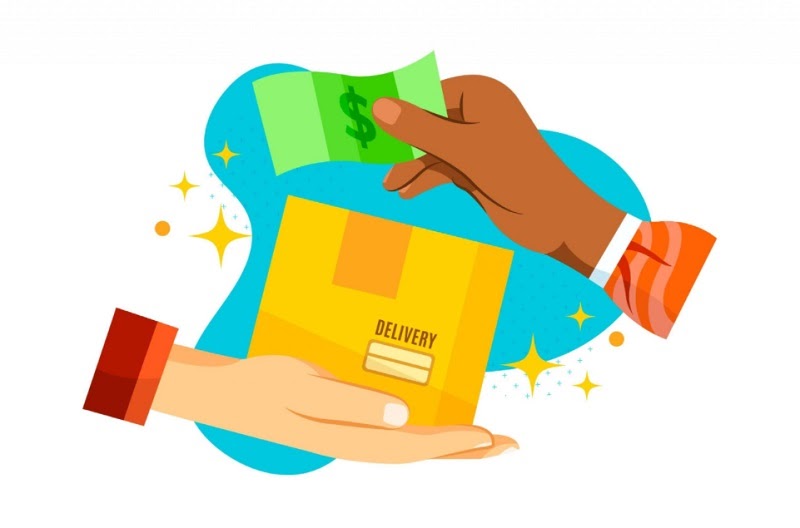 Magento allows users to choose from a wide choice of payment methods, including credit cards, PayPal, and similar services, and checks and money orders.
Magento also offers a variety of delivery choices for its customers, including real-time shipment from UPS, USPS, and FedEx. In addition, it supports order tracking, flat-rate delivery, and multiple shipments per order, among other features. As a result, one of the most intriguing aspects of Magento is the breadth of its payment and delivery choices.
Read more: 15+ Best Magento 2 Payment Gateways For Your Store
CS-Cart enables the simple integration of more than 50 common payment channels like credit cards, Google Checkout, and PayPal.
About shipping, the platform enables admin users to use the strength of major shipping companies on their website, allowing consumers to obtain safe and dependable product shipments.
5. Performance
Magento 2's design is more intricate, and as a result, it demands proficient servers from advanced hosting services such as SiteGround, HostGator, and others.
Compared to Magento 2, CS-Cart is simpler to set up and run. This is because its architecture is more straightforward than Magento 2. As a consequence, servers on which CS-Cart is hosted is likely to be more affordable.
6. Support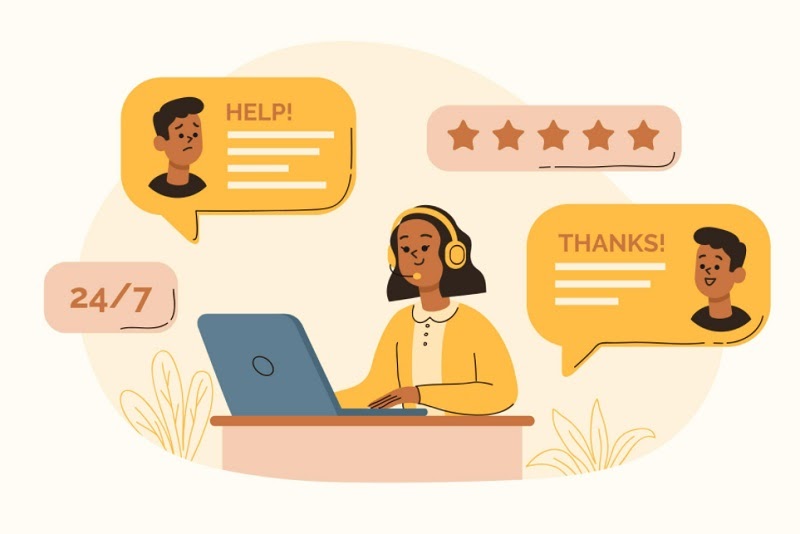 Magento provides an Expert Technical Support Team that assists with day-to-day operations and an Expert Consulting Group (ECG) that helps Magento Enterprise Edition merchants and Solution Partners maximize their performance.
In addition, you may get answers to frequently asked issues or post your own on its Support boards. This is because Magento 2 is a well-known and established eCommerce platform, which means there are many experts with great talents ready to answer your inquiries.
If you find yourself in need of help, CS-Cart provides one of the top offerings in the market. Each business license for the company's software comes with complimentary support credits. Technical support services include consultations on CS-Cart functioning, aid with setting your CS-Cart, resolution of software-related difficulties, and executing modest and technically straightforward adjustments to CS-Cart.
Additionally, there are community forums for CS-Cart users where online shop owners may contact one another, assisting with CS-Cart operation and anything else relevant to eCommerce.
7. Extensions
CS Cart vs Magento is comparable in terms of extension support. In addition, both of these systems have their own markets that are brimming with third-party extensions that provide sophisticated functionality.
However, when the facts are crunched, Magento 2 emerges as the clear victor, with over 4,000 extensions and integrations. Additionally, Magento service providers build hundreds of custom modules and share them globally.
8. Pricing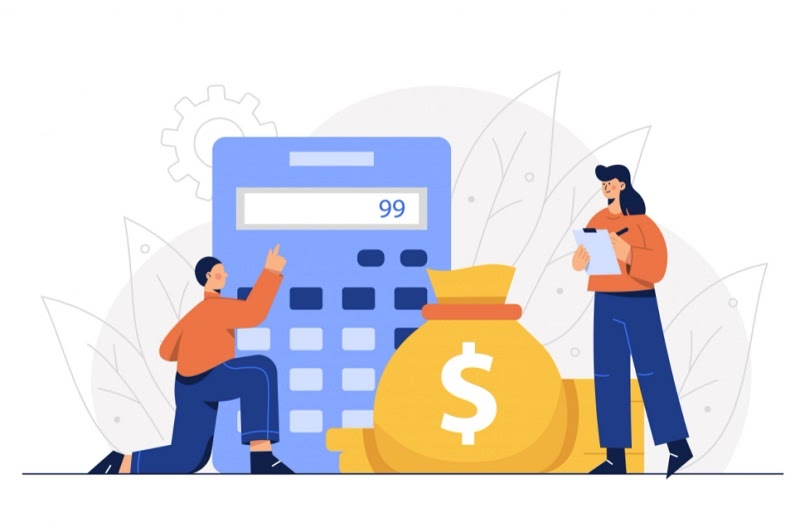 The final important factor to consider before deciding between CS Cart vs Magento is pricing.
a. Magento
Magento is an open-source platform, which means that everything is accessible for free. It provides its customers with a free license for downloading and use. Users only need to pay if they choose to host their online shop, which requires the purchase of a Magento hosting plan.
Thus, Magento is a superior platform for eCommerce development if cost is a concern for start-ups or businesses that cannot afford expensive software licensing fees.
Magento 2 is available in three distinct editions, depending on the size of your eCommerce company.
Magento Community Edition
Magento Enterprise Edition
Magento Commerce Cloud
Magento Community Edition is the most affordable of the three options and is best suited for small eCommerce enterprises that need basic functionality.
The last two plans are designed for medium- to large-sized enterprises that demand long-term scalability and more sophisticated capabilities.
The following table contains the price information for Magento Enterprise and Magento Commerce Cloud plans:
| | | |
| --- | --- | --- |
| Gross Sale Revenue | Magento Commerce (Enterprise Edition) | Magento Commerce Cloud |
| Less than $1 million | $22,000 | $40,000 |
| $1 million – $5 million | $32,000 | $55,000 |
| $5 million – $10 million | $49,000 | $80,000 |
| $10 million – $25 million | $75,000 | $120,000 |
| $25 million – $50 million | $125,000 | $190,000 |
b. CS Cart
On the other hand, CS-Cart is unquestionably free, but this is only for a limited time of 30 days, after which the user will be required to pay a fee to continue using it. Furthermore, once the free trial period expires, the user will be required to pay an amount of money for a lifetime or annual license to continue using the platform.
Additionally, the free edition has restricted capabilities and features. As a result, if a user wants to get the most out of this eCommerce platform, they must purchase the licensed version.
CS-Cart provides three distinct options for both business-to-business and business-to-consumer eCommerce platforms:
B2C Software – $385 (one-time payment)
B2B Software – $390/month
Combination of B2C & B2B – $790/month
In addition, CS-Cart offers three distinct strategies for establishing a multi-vendor online store:
Multi-Vendor – $1,450 (one-time payment)
Plus Multi-Vendor – $3,500 (one-time payment)
Ultimate Multi-Vendor – $7,500 (one-time payment)
CS Cart vs Magento: What should you choose?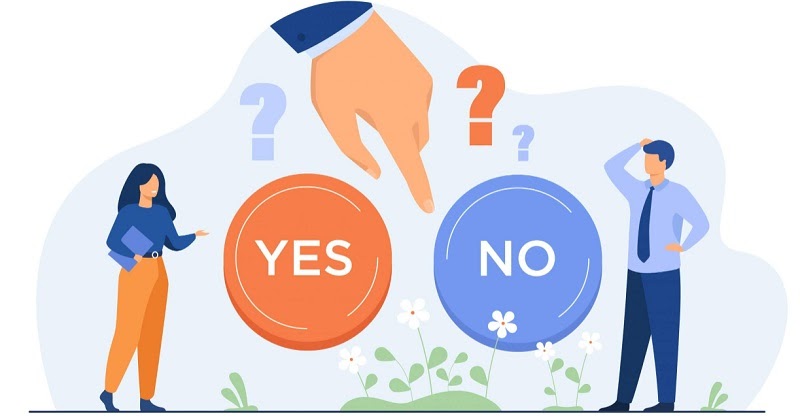 Back to the question addressed in the beginning: "Which platform, CS Cart vs Magento, is the best fit for your business?" It's challenging to provide a definitive answer when the question is mainly motivated by your desire to develop an internet-based company.
CS Cart vs Magento is both ideal for small and medium-sized businesses and comes in various pricing points. Moreover, they have powerful features that enable you to design a website and operate an online company efficiently, regardless of the business industry or kind.
However, Magento is an excellent place to start your E-commerce company. Magento, particularly Magento Enterprise Edition, supports all business models, including B2B, B2C, and marketplaces. As a result, you won't need to purchase more plans to manage numerous company kinds.
In summary, if you are fresh to the market and have not yet decided on a company niche, you should use the Magento platform. After selecting the desired location, one of the two platforms is acceptable.
Wrapping Up
Both platforms, Magento CS Cart, may fulfill the same aim of providing a robust set of tools for developing and maintaining a fully-featured online business. CS Cart vs Magento is an excellent choice for rapidly growing companies. As a result, the choice is determined by the company's needs.
When significant features are compared, and as previously said, Magento CMS is the superior platform to invest in. You can download free and paid extensions and plugins from providers like Magezon to help you easily build and manage your Magento 2 store. This puts you well ahead of the competition with little effort.
At Magezon, we provide safe, efficient yet affordable Magento extensions that helps you build and optimize your Magento store. Visit Magezon to pick ones for yours!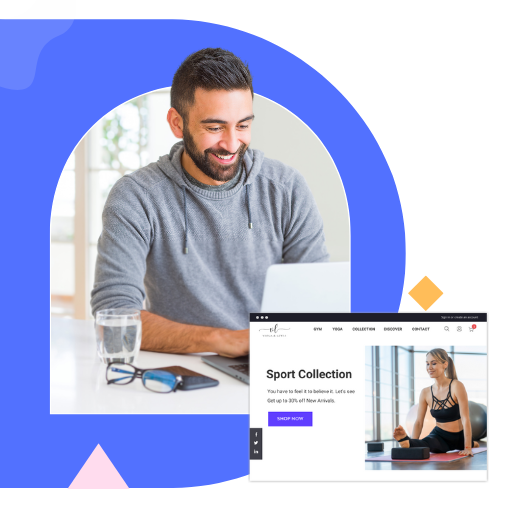 Optimize Your Magento Store With Powerful Extensions
Looking for fast, efficient and well-coded extensions to build or optimize your Magento stores for sales boosting? Then visit Magezon website and grab necessary add-ons for yours today!