Magento is an ecommerce platform written in PHP, allowing their customers to build sites in the speedy and professional method with optimal performance for business, which conducts online store.
Magento offers powerful marketing solutions, friendly to control search engine optimization (SEO) and content management system (CMS). In detail, it supplies a variety of extensions and themes which can easily enhance a customer's experience, helping business to push their sales.
There are more than 250,000 companies that use Magento around the world to build and control their websites (data from magento.com). To demonstrate it, we will create a list of 40+ Companies using Magento. Now, let's take a look!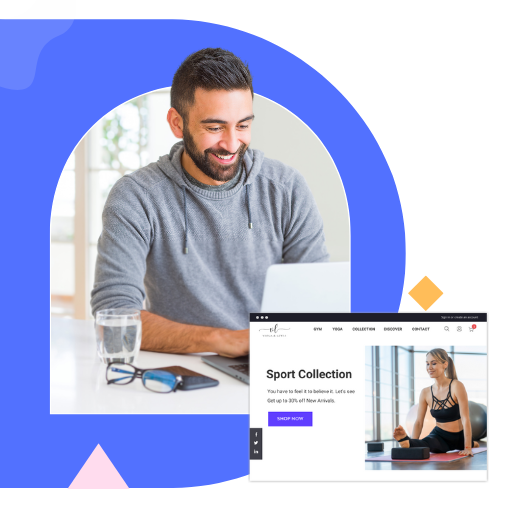 Optimize Your Magento Store With Powerful Extensions
Looking for fast, efficient and well-coded extensions to build or optimize your Magento stores for sales boosting? Then visit Magezon website and grab necessary add-ons for yours today!
With more than 140 years of innovation, Helly Hansen is the world-leading company in the clothing and sports equipment industry. Its products include industrial workwear, outerwear, streetwear, survival and rescue gear, and fishing equipment.
"Magento has given us the power to create a unique, and engaging customer shopping experience. There are many rich, out-of-the-box features and seamless third-party integrations we can utilize" – said the Digital Director. Leveraging Magento, Helly Hansen has increased 24% site traffic, 48% mobile traffic, and 45% overall revenue. This professional gear and clothing brand also focuses on the mobile experience, improving the on-time delivery and return.
Olympus is another brand that exemplifies a successful Magento-based online store. Founded in 1919, Olympus offers a wide range of optics and reprography products. It holds a 70-percent share of the global endoscopy market, approximately US$2.5 billion. According to 2011 statistics, Olympus earned ¥847,105 million in total revenue and hired 39,727 people.
The brand decided to use Magento for its website to empower its cross-selling and convert customers' shopping experience from normal to exceptional.
Another information technology company that leverages Magento on this list is ASUS which is famous for its tagline "in search of incredible". Started in 1989, Taiwan, the company is perceived as an original equipment manufacturer and owns a global market share. In 2019, ASUS earned NT$ 351.33 billion and employed 5831 people. The manufacturer has used Magento to perfect O2O and brand experience while also boosting reseller sales. 56% growth in revenue (YOY), 59% growth in transactions (YOY), and 32% more web sessions since launch were such impressive results.
The next company that uses Magento to build their store is Land Rover, also another car manufacturer on this list. It's the largest UK automotive manufacturer with almost 38,000 employees globally. Land Rover supports around 275,000 people through its retailers, suppliers, and local businesses. 487,065 vehicles in 160 countries, more than 80% of vehicles produced in the UK being sold abroad, over £3 billion on new product creation and capital expenditure are huge figures pointing out that Land Rover is the leader in this field.
The Magento-based website of this brand demonstrates a clean and clear layout through its well-structured blocks and high-performing load speed.
Definitely, Liverpool Football Club (LFC) is an usual name that everyone may hear a lot from all around the world. As a professional football club in Liverpool, United Kingdom, founded in 1892, the club has witnessed through a lot of season prize with consecutive changes, now it is owned by Fenway Sports Group.
Obviously, they must have their own website to conduct the business activity. They chose Magento platform to build and control. On the site, they present a variety types of products, designed and made by LFC, with the red as a main color.
"To do more for the world than the world does for you". There is hardly anyone who hasn't heard about this famous saying, or about Ford – a world-leading automotive company. Founded in 1903, this giant car manufacturer owns a long history full of pride-worthy heritage. The company has made a name for itself in the global market by selling automobiles and commercial vehicles under the Ford brand, and luxury cars under the Lincoln brand. With revenue up to 155.9 billion US dollars (2019 statistics), Ford is considered the fifth world's largest automaker.
As one of world's largest companies that use Magento, Ford gives its clients from worldwide the ability to connect and access the brand's accessories in the comfort of their homes.
With roots as a furniture retailer from the United Kingdom, COURTS Asia Limited was established in Singapore and Malaysia in 1974 and 1987, recently Indonesia in 2014. It is a leading electrical, IT and furniture retailer in Southeast Asia that was listed on the Mainboard of the Singapore Exchange in 2012. Now, the company owns over 80 stores with 1.6 million square feet of retail space.
Recognising that shopping journey would be developed gradually over the Internet, COURTS Singapore relaunched its online store in 2012 with 7,000 product offerings, which has grown to more than 14,000 today. Magento is in the company with them on digital strategy. As one of the famous companies that use Magento to launch their website, Courts Ecommerce site is well-designed and smooth-operated.
As its name, Burger King, one of the most well-known fast food restaurants in the world, was founded in 1954. It serves high-quality, great-tasting, and affordable food for more than 11 million guests on the Earth. Burger King announced that it had about 18,000 outlets in 100 countries, half of them are placed in the United States.
With the purpose to improve industry standards in the organization of B2B sales logistics processes for over 700 branches and 1,800 daily franchise orders everyday, Burger King needed a Magento platform with high performance and scalability to handle customized order processes with robust B2B sales functionality.
By choosing Magento Commerce, Burger King had a new revolution in B2B logistics in Germany, resulting in 1,000+ orders, 700 branches and 5,000 products within 6 months.
Neverfail, providing the highest standard of locally-sourced spring water, is the market leader of Australia. Founded in 1987 in New South Wales to today, in 2003, Neverfail was purchased by Coca-Cola Amatil (Amatil) and is now "Australia's #1 Spring Water Cooler brand". Neverfail has been giving an undertaking to keep Autralians healthy and hydrated at work and home, with the highest quality, locally-sourced, natural spring water services on a call. As the best spring water cooler brand of nation, they serve 70,000+ customers and 130+ independent owner-drivers across Australia.
In the digital space, their eCommerce website was old-school and confusing, with low online sales. Amatil hankered to use online technology to acquire and retain customers.
Amatil realized that Magento was the best choice for the Neverfail business. They enhanced and simplized the online experience to improve the overall customer experience. Now, customers can register the deliveries by selecting the type of product, delivery frequency online without any difficulty.
If you are into fashion, obviously you know the famous fashion brand Moschino, from Italy, founded in 1983 by Franco Moschino in Milan. clothing, accessories, jewelry, watches, even perfume and cosmetics. Helmets are sold under the Moschino brand as well.
With Magento Commerce, Moschino website helps customers to see all of products in details, purchasing the items with no difficulty, no matter where they are from. Moschino offers the delivery service to more than 70 countries in Europe, Asia, Middle East, America, Oceania and Africa, with several payment options.
Founded in 1987, Antwerp, Belgium, Kipling is a leader in selling handbags, backpacks, totes, luggage and accessories. The company hired more than 250 people across its offices in Antwerp, New Jersey, São Pau ,and Hong-Kong. Today people can find Kipling products in more than 7500 stores located in 80 countries all over the world. Launching Magento website, Kipling has overhauled its web design and functionalities. The web filter mega menu was given a style update, for example adding style to hover elements, streaming the content hierarchy and improving readability on all devices. Furthermore, the company also updates their product detail pages by using new typography, optimizing text to better SEO, etc.
Cabinets.com was founded in 2009 with the first name Kitchen Resource Direct. Over more than 10 years, they changed into the new name Cabinets.com, becoming the largest online retailer of US manufactured and assembled cabinets nowadays.
The mission of Cabinets.com is helping homeowners to easily purchase kitchen interior online, even providing a kitchen design solution over the internet.
Cabinets.com has been in the company with Magento from Version 1.0 to Version 2.0. After less than nine months switching to Magento Commerce 2, the numbers of audiences using design service increased significantly. "Historically, fifty percent of our customers use the free kitchen design service," said Benjamin Gordon, Founder of Cabinets.com.
With Magento, Cabinets.com are still out in front in a competitive marketplace, offering customers what they can't get elsewhere. "Our amazing gallery consists of thousands of photos of real customers' kitchens,while other kitchen cabinet companies have pictures of showrooms or digital renderings." said Gordon.
Magezon is a technology company from Vietnam, founded in 2017, stepping firmly on the road to developing e-commerce better. As a global company providing Magento extensions & solutions, without doubt, Magezon launched their site on Magento platform with no trouble. Although it has just operated for more than 3 years, Magezon reached a large number of customers from many countries in the world, such as the USA, UK, India, Germany, and Europe.
With a high-speed and catchy website, customers comfortably purchase any product on the website with 24/7 fastest and greatest support online through chatbox or emails.
Magezon Company is famous for many Magento Extensions Best Sellers, such as Magezon Page Builder, Blue Form Builder, Ninja Menus, Lazy Load, Email Attachments,… At Magezon, the most outstanding features are high speed, efficiency, modern, and security.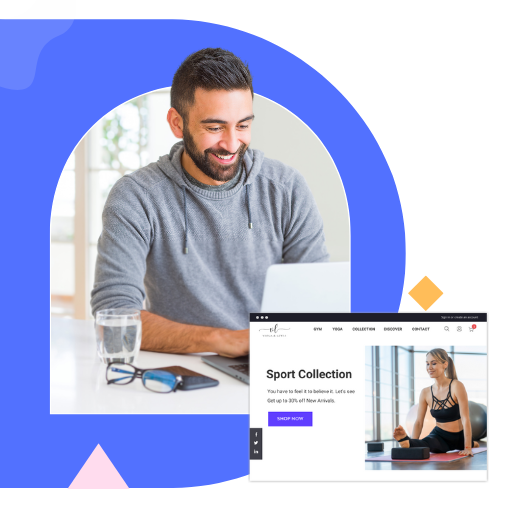 Optimize Your Magento Store With Powerful Extensions
Looking for fast, efficient and well-coded extensions to build or optimize your Magento stores for sales boosting? Then visit Magezon website and grab necessary add-ons for yours today!
Founded in 2009 as an online store, Sigma Beauty is an American cosmetics company headquartered in Minnesota. Today it offers more than 300 retailers with a worldwide serving area.
In 2018, the company revealed its new eCommerce website built on Magento. The company's ambition is to improve customer experience that keeps shoppers engaged with curated content, special offers, and free samples. With its Magneto store, Sigma Beauty has reduced 3 second page load time, 15% bounce rate, and 8% exit rate.
Taking a glance at HobbyKing.com website, it obviously can be seen that they are a high-technology toys retailer with a variety of products, such as aircraft model, car model, train model with remote control, and various technological items.
By using Magento platform, Hobby King offers delivery service around the world with many payment options. The design structure also looks stunning and user-friendly on multiple devices, thanks to the excellent responsiveness.
The website receives a huge number of traffic per month, around 3 million visitors, two third of those from mobiles.
Auchan Retail, founded in 1961, is one of the world's largest retailers with highlighted key figures, such as the 13th largest food retailing group in the world, operating in 13 countries, more than 180,000 employees. In 2002, the first store in Russia was held.
In the technology revolution in the 21st century, Auchan Retail must accelerate the development of digital plans with eCommerce. Thus, Auchan Russia chose Magento to be its company.
With the strong transmission ability, auchan.ru has users experiencing a smooth operation. As a result, the website dives somewhere in the middle between 2 and 3 million visitors per month, and ranked in Top 19,000 in the world.
A Little Lovely Company is a Dutch kids lifestyle brand, founded in 2014. This brand provides products in order to decorate kids' bedrooms with lovely and affordable things, such as wall decals, lighting, charms, and storage.
The company has over 80 employees, operating in 6 countries with 4,200 retail outlets and 2 brick and mortar stores of their own.
After launching on Magento Commerce, the brand experienced a dumbfounding +133% growth. The performance and scalability of Magento, combined with solid servers on Amazon Web Services, was a must-have for the fast-growing company.
A Little Lovely Company plans to use the platform's B2B capabilities to the fullest, and their next phase of growth involves global expansion.
In the UK, Soak&Sleep is the Top 1 bed and bath brand that has boosted online sales strategy with Magento Commerce 2. This brand sells all of products serving a better sleep, such as duvets, pillows, bed linen, mattress, blankets, even towels,…
By choosing Magento Commerce 2, the Average Order Value of brand experienced an upward trend by +20%. The Delivery saw an increase by 97%. And the Downtime During Upgrade only took under 10 minutes.
"I love the energy that's behind Magento. I'm confident that Magento will be a great partner to Soak&Sleep right through to £100 million turnover." said Charlie Hunt – Founder of Soak&Sleep.
Wall Art Prints is the Australian online art painting retailer, with the mission to lighten up the house by more than 20,000 prints from hundreds of artists in various styles and materials.
It may be tempting to take a look at a stunning online gallery on the website because of colorful paintings and clear design structure.
With the power of Magento Commerce, Wall Art Prints created an unique online shopping experience and streamlined global business operation. Nowadays, the brand is able to serve relevant content and products for different markets and customers around the world. They also implement global payment options and security to boost the sales.
Gertrude Hawk Chocolates is an old-line chocolate company, since 1936, based in Dunmore, Pennsylvania. With their experience, the Gertrude Hawk Chocolates acquires a reputation for quality, craftsmanship and innovation in the industry. They have over 50 retail locations across three states, and other wholesales.
Recognizing the huge potential of online offerings, they decided to build their website in order to seek a new opportunity for Gertrude Hawk Chocolates and drive online sales.
However, their website is too old-school to support ambitious digital strategy. Thus, Gertrude Hawk Chocolates launched its new Magento Commerce website in January 2020. Sooner, the number of visitors experienced a staggering increase by +33% in general, by +45% in mobile visitors. Especially, bounce rate astoundingly declined by -97%.
Olam Edible Nuts is a global nuts supplier with wholesale quantities to businesses. By offering wholesale service with B2B eCommerce, also one of the world's largest bulk nuts and seeds, OlamNuts.com decided to develop online experience.
To help the sales team better sell products, the new site needed to make it easy for new customers to establish accounts online, including creating a line of credit. Since conducting their website, OlamNuts.com has a 471% increase in customer acquisition per month. Conversion rate slightly went up +1.5%. Surprisingly, the amount of support calls is reduced by -500%.
In Vietnam, CGV.vn is one of the most favourite websites for young adults and teenagers. CJ CGV is the largest multiplex cinema chain in South Korea and also has branches in China, Indonesia, Myanmar, Turkey, Vietnam, and the United States. It is also the fifth largest multiplex theater company in the world, owning 3,412 screens at 455 locations in seven countries, including 1,111 screens at 149 locations in South Korea.
With Magento Platform, CGV.vn smoothly has audiences accessing to make a booking movie ticket, and order fast foods instead of directly purchase. The website has several millions visitors per month, and ranked on Top 700 in Vietnam, and Top 55,000 in the world, becoming one of the famous Magento websites in Vietnam
Yakima Chief Hops is a company based in Washington, which connects family hop farms with the world's finest brewers, providing the highest quality hop products. Now, it is the largest hop supplier in North America, selling hops globally with offices in Belgium and Hong Kong, and partnerships over the world.
More than 70% of US orders are now processed through the e-commerce platform that represents huge savings in labor costs. As a result, revenue from spot sales saw a rise by 29%.
Zadig & Voltaire is a French brand, established in 1997 by Thierry Gillier. The style of the brand focuses on young, wild, free and rock-chic that include bold-printed jackets, punchy sweaters, and edgy tees.
The COVID-19 pandemic has caused many retailers to refocus their activities on e-commerce, and Zadig & Voltaire is not an exception. The brand is planning to expand more 350 stores, especially in the potential Asian market. They started improving e-commerce capabilities, choosing Magento for great localisation. With Magento, they can faster their plan. Only less than 3 years, they have been accelerating international growth thanks to the flexible and robust Magento platform.
SHOEBACCA.com is an online retail footwear company that supplies more than 200 brands 25,000 styles from the world's most popular and premium brands of athletic shoes, outdoor shoes, fashionable shoes, even apparel, bags, sunglasses, and gear. A variety of brands that they offer are Adidas, Converse, Asics, Puma, Reebok, The North Face, Skechers, Keen, Sorel, and New Balance.
With the core value: "Selling shoes to everyone, everywhere." SHOEBACCA.com needs to create an eCommerce system that could boost their sales and scale their growth. Only after three years launching their business on Magento Platform, the revenue went up x15, meaning that increased by +1,400%. From that, the online sales from traffic rose by +25%. At the same time, marketplace sales grew by +30%.
Catbird is a jewelry company, based in New York, being often celebrities' favourite. The brand acquires a reputation for tremendous necklaces, rings, and bracelets.
By using Magento platform effectively, Catbird optimized customer conversion successfully. Realising that the mobile commerce experience is completely different from the desktop experience, the brand attachs special importance to the quality of both experiences. As a result, the mobile experience has improved significantly, increasing mobile transactions by 45%, growing mobile revenue by 39%, and plus 51% for mobile conversion.
Thrive Market, established by Nick Green, Gunnar Lovelace, Kate Mulling, and Sasha Siddhartha in 2014, is an American eCommerce retailer offering natural and organic food products.
Thrive Market sells more than 6,000 products, including organic and non-GMO foods, ethically sourced meat and seafood, nontoxic home and beauty products, organic and biodynamic wine, and items for babies and kids.
On the ecommerce website by Magento platform, they allow users to filter search results by more than 70 various diets and lifestyle choices, such as vegan, paleo, keto, gluten-free without difficulty.
Thrive Market is the first retailer to use the Glyphosate Residue Free certification, created by the Detox Project, a research and certification platform.
It seems that a headshop is not unusual for residents in North America and Europe. However, a wonderful online one may be. Let me introduce to you Grasscity, the world's best online headshop.
Grasscity had tested before they have supplied a lot of brands, such as RAW and Bulldog, vaporizers from Storz & Brickel and PAX, and glass pieces from Vodka Glass, Snoop Dogg Pounds, Cheech and Chong Glass, Glasscity, Dopezilla, Famous Brandz, Empire Glass, Mountain Jam Glass, and many more.
At the online store, they sell thousands of products per year, including the best bongs, dab rigs, bubblers and smoking pipes. Grasscity Forums also reached over 650,000 members, over 20 million posts, and more than 2 million impressions per month. On social media, they got over 300,000 combined followers on Instagram, Facebook, Twitter, and YouTube.
With the smartly designed website by Grasscity on Magento platform, you will feel free to contact for professional support and comfortable to shop.
Electro Depot, another electricity devices retailer, serves for French, Belgian, Spanish with a modern website using Magento ecommerce platform.
As a huge ecommerce business, https://www.electrodepot.fr/ site reached nearly 8 million visitors per month, a dumbfounding number, becoming a strong ecommerce company in France.
Aroma-Zone, founded in France, by Pierre Vausselin and his two daughters in 2000, is one of the greatest brands of natural movement mixing aromatherapy and DIY. Nowadays, this French brand was placed in the centre of Paris with a large area serving as a store, workshop and spa.
The Aroma-Zone store consists of a 300 m2 sales area on the ground floor, and a 50 m2 training area as well as a 150 m2 customized treatment area on the various other floors.
Even though it offers a variety of in-store experiences and services, the ecommerce website by Aroma-Zone still plays a critical role in sales revenue. With Magento Commerce, customers can seek the recipes, mix various materials, containers, utensils, and purchase completed products.
Alkosto, a Colombia grocery store, is on the Top 3 eCommerce sites in Colombia. Founded a long time ago, in 1987, the company specializes in selling store goods and household items. It is also the leader in family-size products market. Moreover, it has the HACCP certificate which is a quality system that guarantees the safety of the meat. Distributing 13 brands and covering the entire portfolio for cars, motorcycles, trucks and trucks, the brand is a leader in sale of tires.
On the site, Alkosto presents a variety of payment options, with a professional delivery service. Customers also easily contact for supporting by leaving a mail, or phone calls.
Comfy Company is the first consumer electronics and household appliances retailer in Ukraine. As a leader of the omnichannel retailer, the chain has 92 modern stores in 40 cities, with nearly 5,000 employees. The company is also listed on the TOP-20 employers in Ukraine according to HeadHunter Ukraine.
The brand also won some prestigious awards like National Prize Retail Awards 2017, Retail & Development Award 2018, Retail Awards 2018 "Consumer's Choice, Best Retail Project 2019, Retail & Development Business Awards 2019, Retail Awards 2019 "Consumer's Choice", Retail & Development Business Awards 2020,…
A splendid brand that appears in more than 150 countries, the first choice of hospitality professionals all over the world, Monin is worth mentioning as a dynamic market leader and a significant player in the beverage industry. Having remained a family-owned company since 1912, Monin has offered an unrivaled product portfolio with 150 flavors and more than 8 million drinks made each day. In 2019, they sold 100 million bottles and employed 750 staff worldwide. Today you can pay a visit to any Monin state-of-the-art studios in Bourges, Paris, Dubai, São Paulo, Clearwater, Dallas, Shanghai, Kuala Lumpur, and 123 Local Studio Workshops.
Deciding to leverage Magento, Monin has over 400% increase in sales revenue, 20% increase in conversion rate, and 10% increase in email-driven revenue. Such an impressive figure!
Cox & Cox is proud to be a one-of-a-kind UK-based homeware retailer. Navigate to the website and see how it is designed in a style that makes sense to visitors. Cox & Cox has switched to Magento to revolutionize its customer's whole shipping experience. The decision to perfect the cart-to-door customer experience increased its sales revenue to 20% year on year. Specifically, Magento has optimized the way customers receive purchases while making it easier and more cost-effective to ship products and handle returns. 
The story began in 1894 when John Barbour founded a company selling a well-known product called Barbour jacket. It is also famous for manufacturing waxed cotton outerwear, ready-to-wear, clothing, footwear, and accessories for men, women, and children. In 1974, the brand was proud to be rewarded with a "waterproof and protective clothing" royal warranty supply from Queen Elizabeth. Today Barbour holds more than 30 retail stores globally offering a wide variety of products. The 2019 statistics showed that it earned £225 million that year and owns a large number of plants worldwide.
As one of the world-leading companies, John Barbour launched its Magento website which is fully integrated and empowers the iconic brand to connect with the entire digital business world.
Let's take a break with a chocolate bar from Lindt, and now you know it launches a Magento-based online store. Back in 1836, the brand was founded and produced chocolate under the name of David Sprüngli & Son. Throughout hundreds of years of history, Lindt remains a pioneer in the chocolate industry. It is estimated that Lindt earned 4.509 billion CHF in revenue and hired 14621 employees all over the world (2019 statistic).
The brand has leveraged Magento's robust features to flawlessly display its premium chocolate range for customers in different languages.
Started in 2000, SPANX has more than 20 years of underwear making experience. In the early days of its life, the brand was headquartered in Atlanta, and now it appears in more than 50 countries, along with the marketshare covers all over the world. Maybe you have ever heard about its founder – Sara Blakely, who is named for one of the world's youngest, self made – billionaire (2000 statistics). Attending Magento Imagine, SPANX appreciated the importance of online selling and decided to launch their Magento-based online store. This decision was a leap that enhanced the brand customer's shopping experience and keeps it updated in the stiffly competitive environment.
The family-run business is renowned for its products in the cake decorating industry. With around 60 motivated employees, over 5.000 business accounts in approximately 28 countries throughout Europe, the brand is the first choice of the majority specialists. Needing a B2B solution, CakeSupplies leverages Magento to launch its 40 storefronts across Europe in six months. By this way, they received an increase in mobile traffic up to 7.7% and 57% more new customer requests.
Sugarfina is a multi-million dollar candy empire and is another brand that uses Magento on this list. In 2017, the company has made over $40 million in the total revenue. "After a successful experience with Magento Open Source, we knew that Magento Commerce Cloud 2 was the right platform to support our growth " – said the founder. The brand launched their US, UK and Canadian stores on one Magento Commerce license. Since then, it recorded $25 million revenue including 15% more Black Friday sales.
This is a Swedish apparel brand named after Björn Borg – a famous professional tennis player in the world. Before levering Magento, Björn Borg had to deal with a multitude of problems. They were in need of a responsive design that adds more merchandising functionality and improves site-navigation, simplifies the checkout process, improves management capabilities for in-house teams, and seamlessly manages 25000+ products. And launching the Magento website was the right decision. The results show that the brand increased 245% in mobile revenue, 170% in transaction on tablet, 178% in conversion rate, 168% in mobile traffic, 87% in tablet traffic, 390% in Google mobile organic traffic and 275% in Google tablet organic traffic.
This is a world largest New York – based costume maker who also uses Magento on this list. Running on family value throughout 68 years, Rubies has offered a wide selection of high quality products. With costumes and accessories from the hottest licensed properties and its stellar in-house design team, Rubie's offers costumes for every one on every occasion, even for your dogs. Rubies decided to streamline its digital B2B sales operations with Magento commerce 2. The company recorded positive results with 50k more SKU, 6 US warehouse, and x2 online orders (YoY).
Throughout its over-30-year history of providing luxury fashion for women, Mytheresa is a major player in the fashion industry. Its online-stores sell kids, women's and men's clothes from over 200 of the world's most covetable fashion brands. Today, the brand hires more than 860 employees and owns a fast and reliable delivery service to more than 133 countries across the globe. "We needed a highly flexible and scalable ecommerce platform to support our unique business model combining fashion publishing and retail around the world". After extensive research, Mytheresa decided to rebuild its online store with Magento. Since then, the brand has over 1.5M unique monthly visitors and 2,000 orders a day, and over 900 new pieces go live every week.
Conclusion
Above is our list of 40+ world – leading companies using Magento, and that's not all. There are still thousands of brands trusting and gaining excellent results by using this feature-rich platform. If you have any questions, feel free to leave them in the comment field below. Any questions are welcome in the comment section.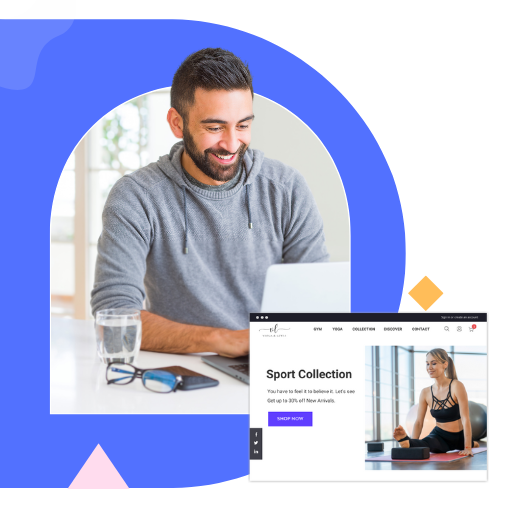 Optimize Your Magento Store With Powerful Extensions
Looking for fast, efficient and well-coded extensions to build or optimize your Magento stores for sales boosting? Then visit Magezon website and grab necessary add-ons for yours today!