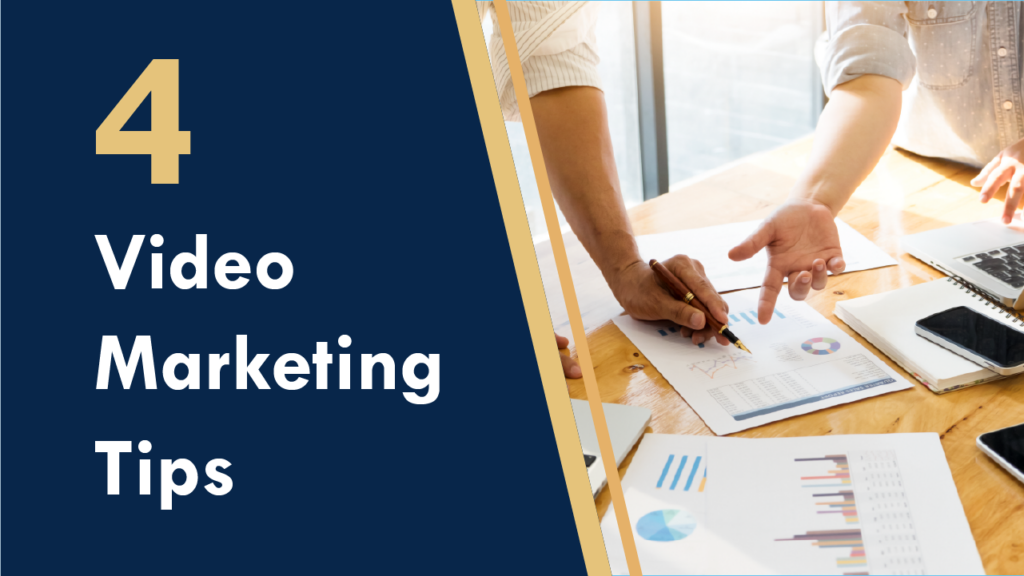 Trust is one of the most vital aspects of business development in the long term. But to be honest, it's not easy to build trust, especially for online businesses. Why? Because most customers would regularly evaluate products through your brand and reviews or try to use them before purchasing. While with the online business, it's impossible to offer enough of all these requirements to customers. In that case, videos become the best solution for them to deal with this situation. It conveys messages to users and shows them how products look and work.
According to Wyzowl's study, 93% of marketers agreed that video helps customers understand products better. This article will reveal 4 video marketing tips to help your business quickly gain customer trust through videos. Let's dive deeper into each tip!
1. Showcase Product Features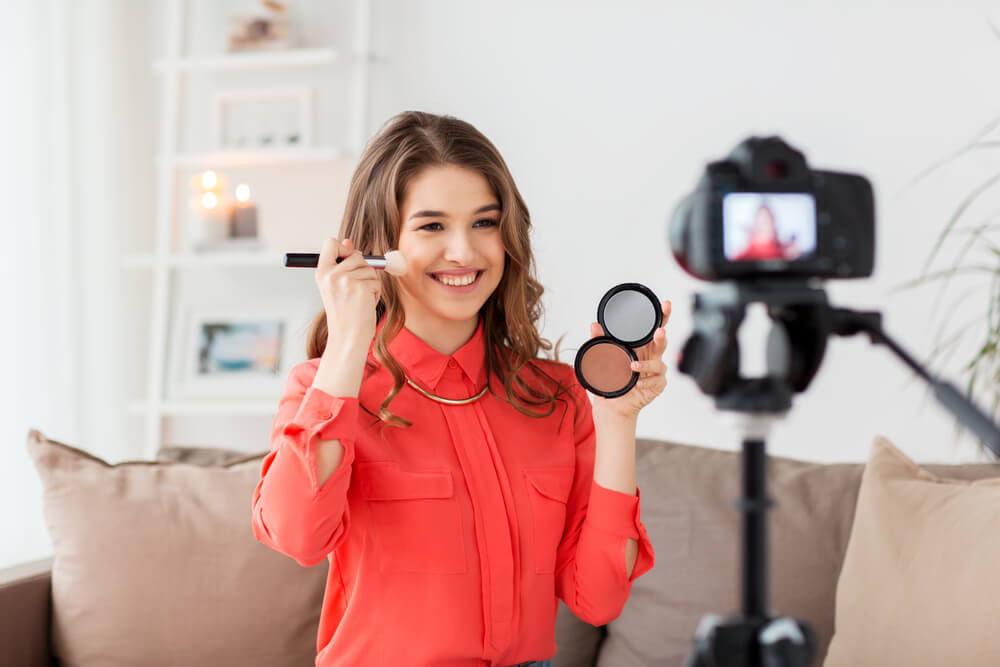 In 4 video marketing tips, showcase product features are the first we'd like to share with you.
In fact, online businesses can't offer customers the opportunity to look at products carefully and in detail compared to traditional businesses. Writing content and providing images are not enough to clarify all features of products. Because lots of people believe that images can be edited over, in that case, creating a product video is a perfect answer for addressing this problem.
There's no doubt that a video showcasing product features in action is ideal for demonstrating product quality. It allows customers to see products from all angles, imagine how they work, and know what features they can take from them to use in real life. From that, the audience will clearly understand products and increase product credibility.
The research found that 54% of online visitors are likelier to see video content from marketers. Customers said that video is a helpful factor and is essential in the decision-making process. So don't skip this great benefit of video to satisfy your customers, increase their trust in your products, and gain more sales.
Moreover, this kind of video is short, typically less than 3 minutes. You can use some styles to make this video: animation, motion graphics, or live-action videos.
Let's take a look at video examples:
2. Tell Company/Product Stories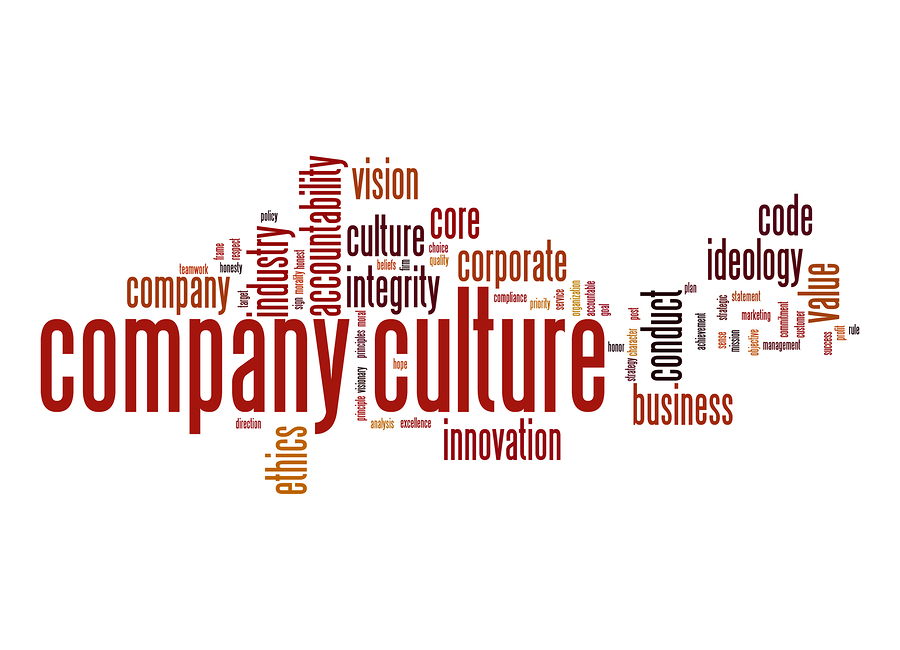 When talking about video marketing tips, tell company or product stories should be mentioned.
Typically, telling stories is one of the easiest ways to reach people's hearts and minds. Creating this kind of video to share with customers when and why your company was established, your goals, missions, and difficulties you've faced while running the company. Or you can show them how your company works. Through it, the audience can determine your business, where you are from, exactly what you're doing, and evaluate your professional. Hence, it will become easier to increase the personal touch and gain customer trust.
Not only that but today, making a behind-the-scenes video is a prevalent trend. Many companies prefer to create this video type after launching a product to reveal the behind story. That gives customers a deep look into how the product was made, what materials were used, how long it took to be completed, or which struggles your company faced during the production process.
In brief, these videos are a great way of making customers feel closer to your company and giving them a sense of authenticity, which is crucial to building trust.
Let's explore some examples:
3. Make a Testimonial Video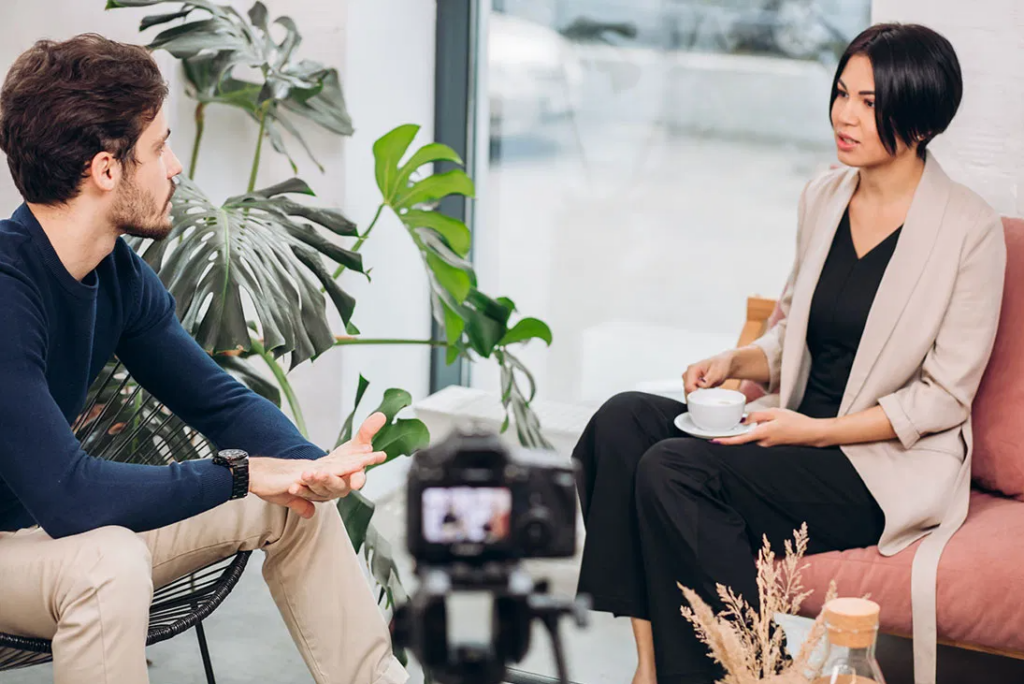 Next, one of the strongest video marketing tips you could keep in mind is testimonial videos.
Regarding gaining customer trust with videos, testimonials are not to be missed. People regularly read reviews first and believe in other people's experiences before buying products. Moreover, writing reviews in texts may be insufficient because anyone can write them; even customers could think that your team faked them. There's no evidence or anything else to ensure the reliability of these reviews. Therefore, making testimonial videos is a perfect solution to resolve this problem and increase trust. Its efficiency is better than writing reviews only.
Compared to writing reviews, the difference between testimonial videos is that your business can invite loyal customers to express their experiences when using products. There are various ways to create this kind of video. You could do interviews with them or let them free to talk about what they are thinking and their stories. It is really good for building customer trust because they can identify with people who share the same background and concerns.
But be noted that everything you do must make sense of authenticity. Don't use scripts and force interviewees to follow them. It will make the video seem unnatural. No one wants to watch a testimonial video with prepared answers. Be careful with this warning because it can cause some negative effects on your business, especially credibility. Furthermore, not all speakers can open up well, so you should give them some broad questions to help them express themselves better for this situation.
Below is the testimonial video example:
4. Demonstrate the Brand's Expertise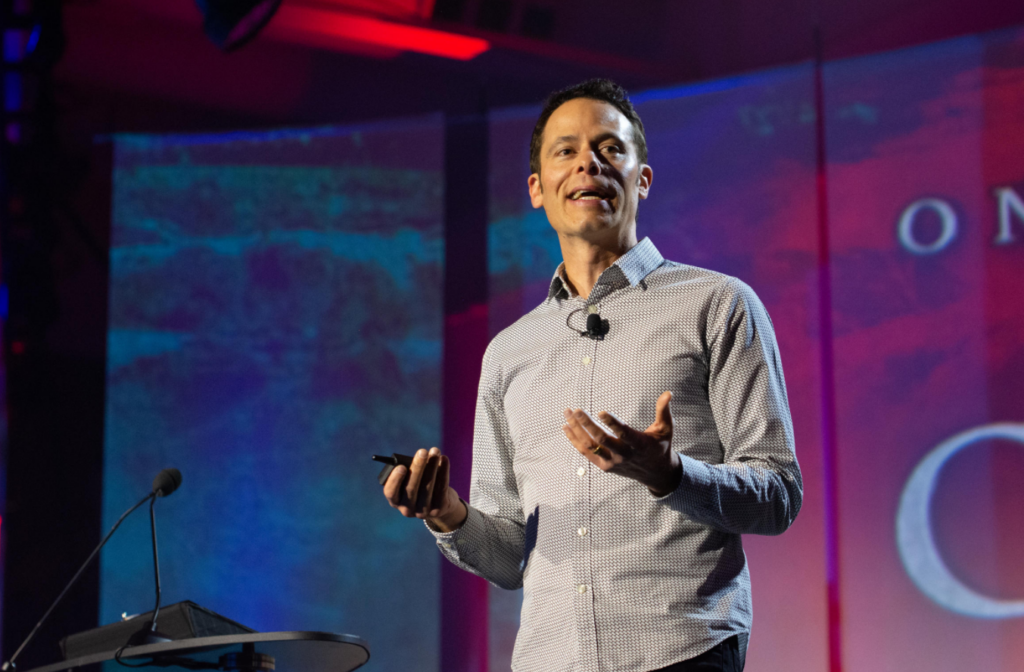 Finally, demonstrating the brand's expertise is the last tip we will show you in this article.
If your business can demonstrate your expertise, it's easier to gain customers' trust. In particular, people tend to buy products from businesses with good industry expertise. So you may wonder how to demonstrate it? Let's publish videos of members representing the company to receive valued awards or show them your achievements in the industry. That's an intelligent way to win trust.
Another way to do so is to share presentation videos of company members. The video should show staff confidently speaking about valuable knowledge related to your working industry. Or point out new things occurring in it, such as recent trends, innovations, styles, etc. Therefore, customers can deeply know more about what's happening in the industry and have vital information to ensure that your brand is trustworthy.
You can watch the following video to learn how other companies do:
Final Thoughts
Above are all the valuable video marketing tips we'd like to share with you. We hope it's helpful for your business, and you can take advantage of video effectively by using the right videos in your marketing strategies. Hence, your brand could easily gain customer trust.
Follow our Magezon blog to get more useful information. Feel free to contact us if you have any confusion.