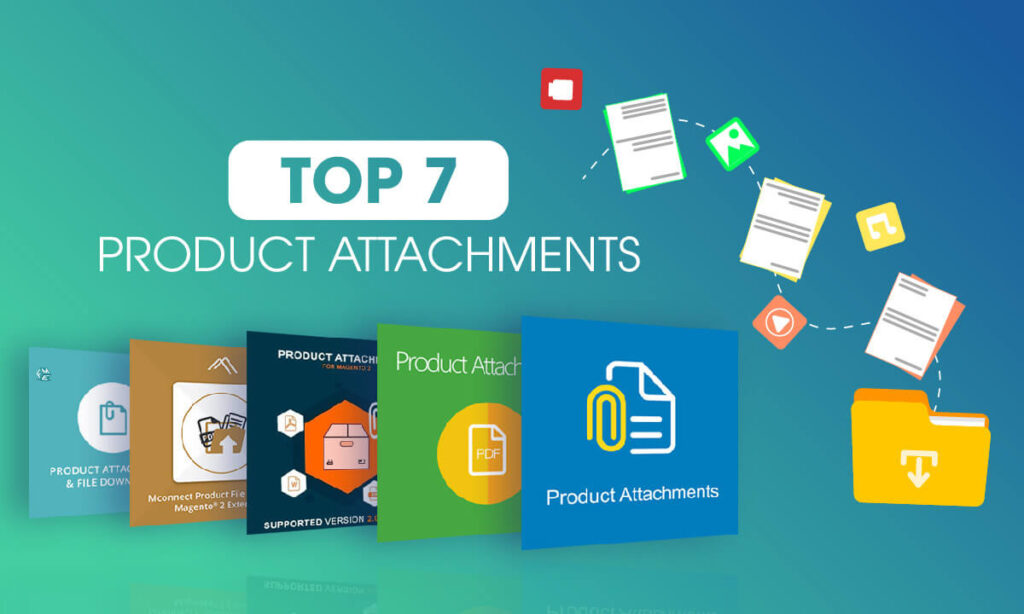 Making your product page more understandable and helping your customers get all the information. Try to provide the product information, but still don't know what or how you should do it. In this post, Magezon will give you a list of Magento 2 Product Attachments extensions which totally can help you deal with the struggle.
What is Product Attachments?
Magento 2 Product Attachments is an extension that allows you to attach files and others that help increase customer purchasing. You can add essential files and attach them to the product in bulk via CSV-file import.
Top 7+ Magento 2 Product Attachments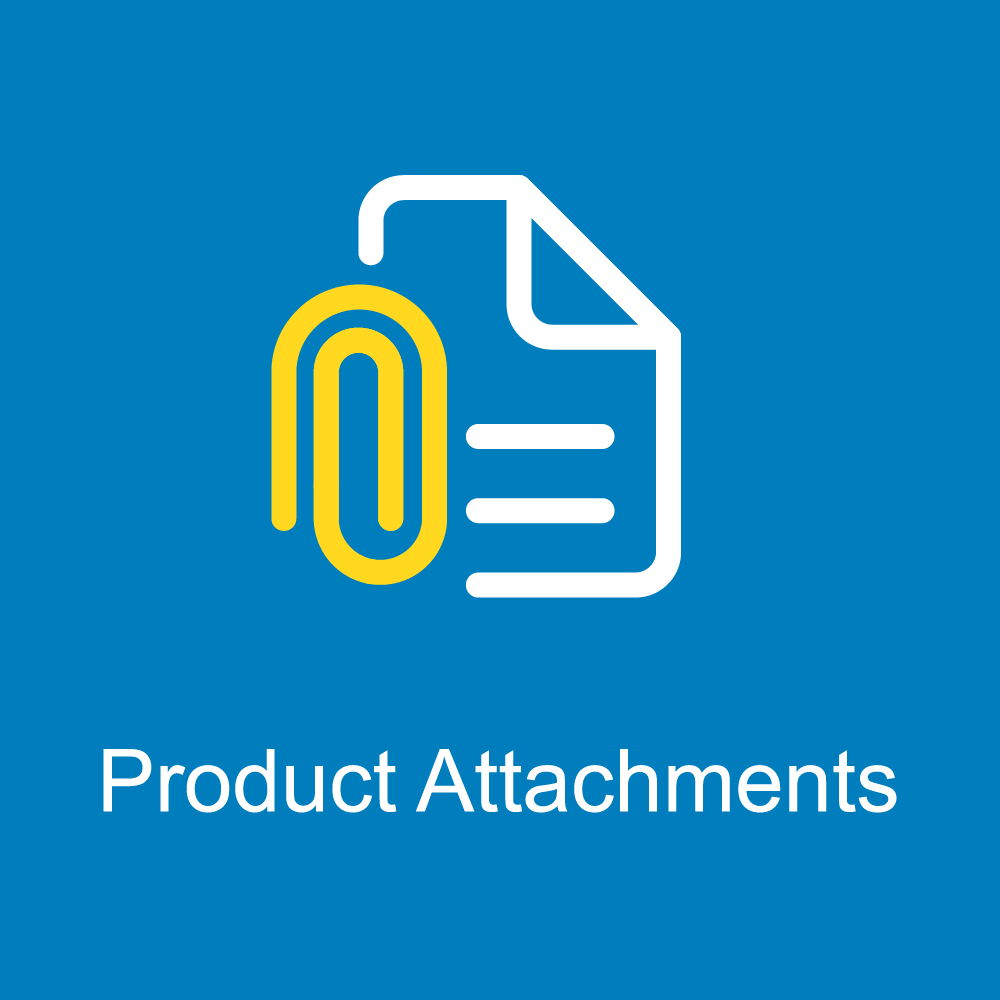 Price: $129.00
Compatible: CE, EE 2.0.x- 2.4.x
Product Attachments by Magezon allows you to add additional files to the product page so that customers can directly view and download to better understand your products. This will help increase the chance of customers purchasing your products and improve the post-purchase experience.
Key features
Present attachments on product pages
Display files on order view page & confirmation email
Upload files in 2 ways
Attach unlimited files of various formats
Display icons matching each attachment type
Use category to group attachments
View report on attachment downloads
Bulk import files via CSV
Compatible with Single Product Page Builder
Explore more amazing features
Aftersales support and tutorials
2. Product Attachments by Mageplaza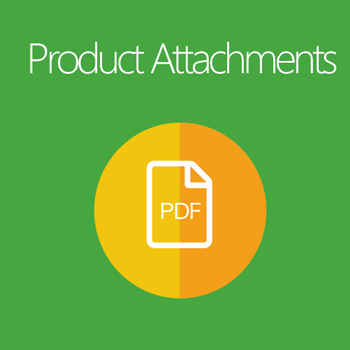 Price: $129.00
Compatibility: CE, EE 2.2.x- 2.3.x
Magento 2 Product Attachments extension from Mageplaza allows admins on your product page to attach single or multiple informative files of products in any format. Admin can drag and drop to upload attachments quickly as well as reduce the file viewability and downloadability. Grab attention from customers with eye-catching file icons and well-documented attachments.
Key features
Add single or multiple attachments
Drag and drop to upload attachments
Attach any types of files
Pre-made icon packages
Attachment download report
Bulk attach files in CSV
3. Product Attachments by Landofcoder
Price: $119.00
Compatibility: CE, EE 2.0.x – 2.4.x
It can be complex for customers to understand your products. Magento 2 Product Attachments by Landofcoder makes it much easier by uploading attachment files to any product page. These files such as user guides, warranties, and policies contain additional information that helps your customers know better about your products and services, making faster customer purchase decisions.
4. Product Attachments by MageAnts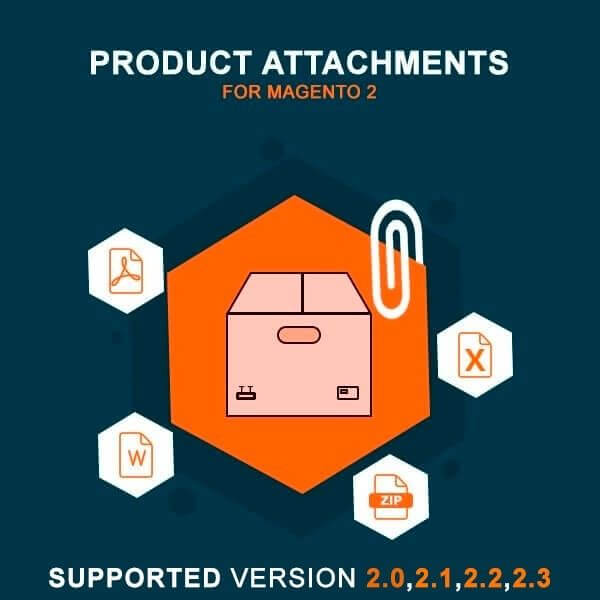 Price: $49.00
Compatible: CE, EE 2.0- 2.3
Product attachments by MageAnts allows you to add an interactive element to your eCommerce website. You can add the details about your items in the form of various attachments and inform your customers better.
Key features
Add product details in any format to enrich the product page view
Available multiple format files like audios, videos, images, etc.
Assign multiple description attachments to one single product.
Upload all the attachments from the backend admin panel with ease.
Display all the items using interactive frontend icons to display all the various product attachments.
Add specific URL for redirect to the customer any product, pages, and websites
5. Product attachments by Fmeextensions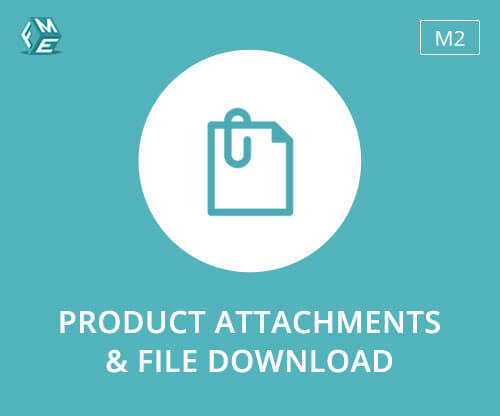 Price: $119.99
Compatible: CE, EE 2.1.x- 2.3.x
Magento 2 Product Attachments extension empowers you to connect downloadable files to your product and CMS pages. Attach guides, tutorials, manuals, warranties, policies, and other relevant information to enhance the conversion rate. It allows you to upload PDF, DOC, XLS, or the other file types and add custom icons to create them look attractive.
Key features
Attach Multiple Files on Product & CMS Pages
Isolated files download page with categories
Multiple file formats & display icons
Customer groups & store view to reduce restrict attachments
Enable to add PDF, DOC, Links, Videos or any other file type
Set Download Limit & Display Counter
Drag & Drop to Upload Files
6. Product Attachments by Mconnectmedia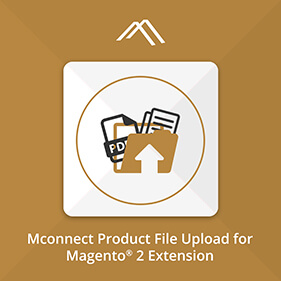 Price: $79.00
Compatible: CE 2.0.x- 2.3.x
Product attachments from Mconnectmedia offers file attachments to provide detailed information about products to customers in the form of downloadable file attachments by content on the frontend product page. Upload item attachments in any sort which include images, videos, or docs using the backend grid to persuade clients without problem to assist them in making their purchasing decision.
Key features
Add multiple product attachments to every product
Upload any form of report and assign it to more than one merchandise the use of grid
Manage uploaded files conveniently with backend grid
Upload multiple files without reloading the page by using AJAX
Frontend separate tab based list view design to show attachments
Detects the file type automatically and display it with icon, title & size
Option to restrict product attachments to guest customers
Allow different attachments for a single product and vice versa
Configure the file visibility on unique store views and consumer groups
Compatible with multi-store to manage file visibility
7. Product Attachments by Solwininfotech

Price: $44.00
Compatible: CE 2.0.x- 2.3.x, EE 2.1.x- 2.3.x
Solwininfotech Product Attachments Magento 2 extension makes product files available for download on the product detail page. It allows the store owner to add different sorts which include pdf, .docx, jpg, jpeg, png, ppt, docs, images, etc.
Key features
Easy to install and manage
Enable/ Disable from Backend
Support multi-stores environment
Applies on product page
Show attached documents
Support different file types
Unlimited file attachments
Premium support
Role-based access
8. Product Attachments by Webtexsoftware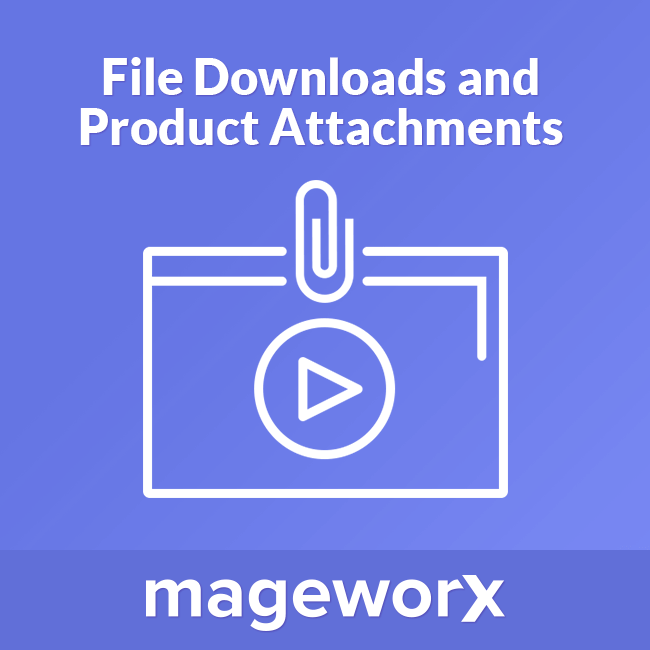 Price: $99.00
Webtextsoftware with Product Attachments extension allows you to create informative product pages that assist you no longer worry about your clients not having obvious looks about your products. By supporting downloadable files of any format and many other useful functions, your site becomes better than ever.
Key features
Attaching downloadable documents of any format
Assigning files by a product ID or SKU
Flexible uploaded documents management
Ability to define download limit/ user permissions
Advanced file & multi-file upload functions
Downloadable files on CMS pages
Accurate file downloads stats.
9. Product Attachments by Amasty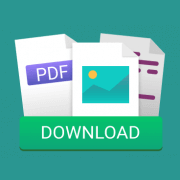 Price: $169.00
Compatible: CE, EE
Product Attachments by Amsty provides customers a professional approach by showing highly detailed product data. Provide correct manuals, licenses, warranties, and other info on the website. Upload different files of any format and use catchy icons to seize customers' interest with Magento 2 Product Attachments.
Key features:
Extend the capability with API support
Support 25+ document types
Attach one document to products, categories, and CMS pages
Show catchy document icons
Display files in customer accounts and transactional emails in line with order statuses
Apply docs to various websites and store views
Mobile-optimized design and Magento B2B compatibility
10. Product Attachments by Magedelight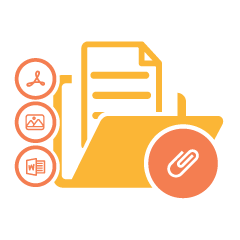 Price: $79.00
Compatible: CE, EE 2.2.x- 2.3x
Product Attachment from Magedelight offers clients an excellent method by displaying surprisingly targeted product information. This extension provides correct manuals, licenses, warranties, and different information on webpages.
Key features
Supports commonly used file formats
Unlimited number of attachments to be embedded
Show product attachments based on customer groups
Drag and drop document while uploading
Dynamically fetch file name, size, and type
Bulk connect files in CSV
Conclusion
Above are the top 7+ Product Attachments for Magento 2 that Magezon collected. Before, we also published some of the comparison posts. Hope that you can find your suitable extension provider to support your eCommerce store. Visit our blog tutorial to get more articles, and feel free to leave us some of your comments on the section below.
At Magezon, we provide many other fast, efficient yet affordable Magento extensions that can help you optimize your store and win sales. So visit Magezon to pick ones for yours!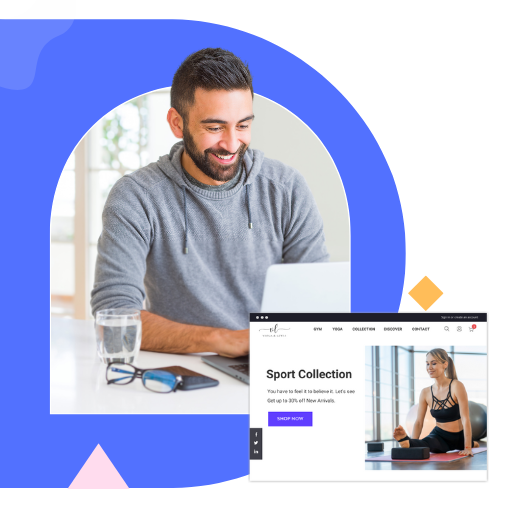 Optimize Your Magento Store With Powerful Extensions
Looking for fast, efficient and well-coded extensions to build or optimize your Magento stores for sales boosting? Then visit Magezon website and grab necessary add-ons for yours today!