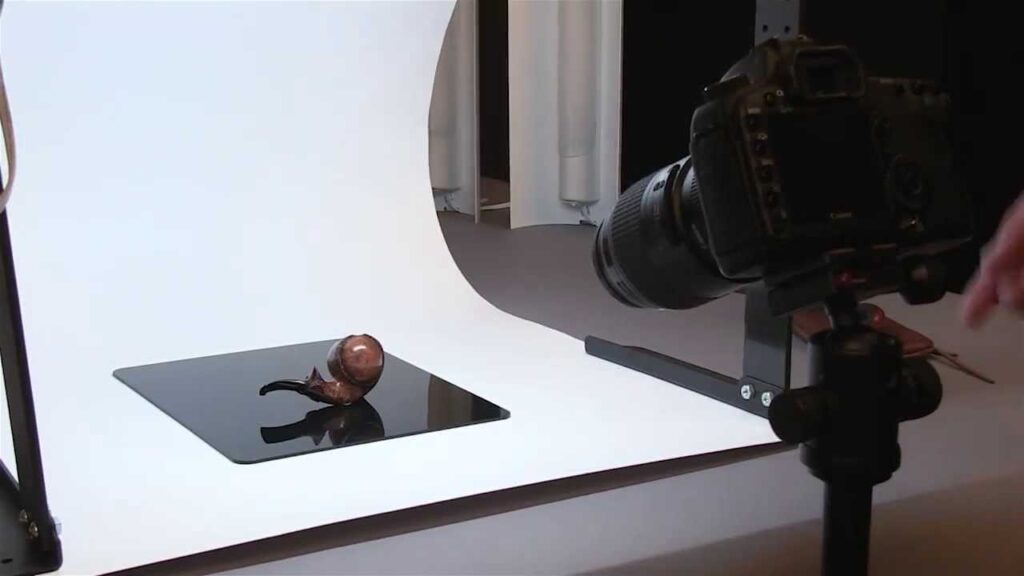 Show them rather than sell them. This phrase was first used in the 1970s, but it has only recently entered the mainstream since the internet has given customers more knowledge, allowing them to make wiser purchase decisions. When eCommerce is rapidly developing, more and more customers choose to buy online; they want the most detailed view of the product they are about to spend money on. One of the best product demo videos is here to help your store do just that. 
Product demo videos are excellent for introducing your product to new and existing customers. These may take people to your product and show them how it works, providing them with all the information they need to purchase.
In this article, we highlighted some of the most important factors to consider while developing a product demo video and some of the best examples on the market to give you inspiration.
What Is a Product Demo Video?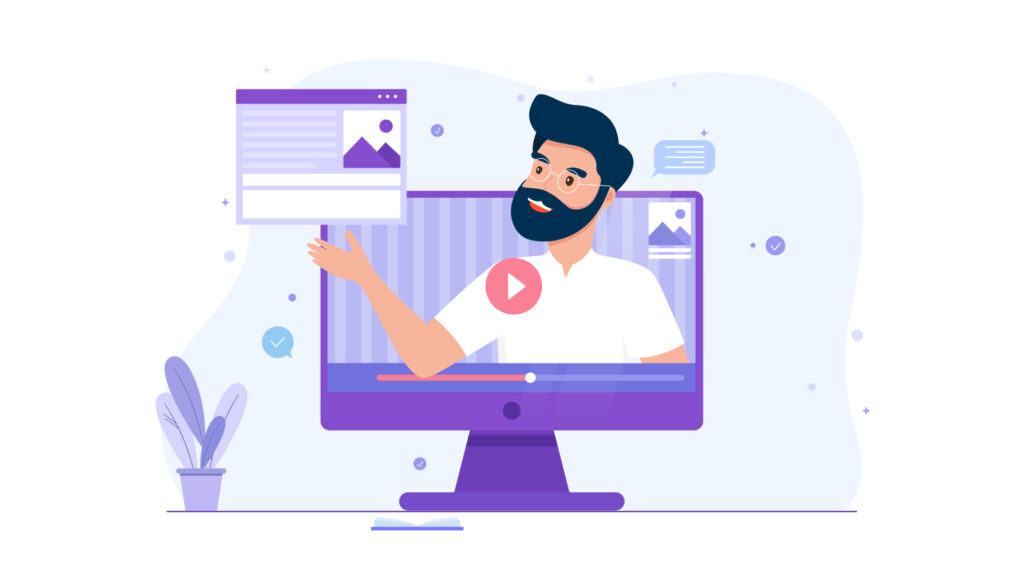 Demo videos are a practical approach to demonstrating the value of your product to potential buyers by showing how it works and what its features are in reality.
Because product demonstration videos are among the four most prevalent genres of video, learning how to create this kind of instructional video is a valuable skill to acquire.
Benefits of a Product Demo Video
1. Prove That the Product Does Exactly What It Says
Consumers are becoming more skeptical of marketing claims. At the same time, they continue to seek solutions that will assist them in solving their problems and achieving their objectives. The best product demo videos show the customer real-time how the product solves their pain by helping them visualize this process.
2. Describe Clearly the Products' Main Features and Benefits
The best product demo videos allow you to illustrate the features and benefits of your product without in-person marketing. These are what makes your product unique and how it helps your customers solve their problems.
3. Help Save Resources for Sales Representatives
When you factor in a sales agent's salary, the commission, travel, lodging, and other fees, like hiring a sales rep to demo a product in person, may be very expensive. Especially if you are selling to overseas markets, presenting a product demo video live may save you some costs. Conversely, a product video demonstration also helps share a video link with anyone around the globe and show them the product at their convenience.
4. Effectively Introduce New Products to Customers
A product demonstration video is an excellent approach to introducing a new product you are launching into the market. They can rapidly offer consumers an idea that a product is a good fit for their needs. Moreover, this type of video is less obtrusive because it does not include direct selling.
5. Provide a Plan for Demonstrating the Product
Even the product demo videos can replace entirely in-person selling, but it is a tool to make it easier and scalable. They can work as an excellent training resource for your sales team. When you make a product demo video, you have a great example of how to demonstrate that product. Your sales representatives will know how the product operates, which benefits should be highlighted, and when to highlight them throughout the presentation.
6. Improve Product Demonstrations With Video Analytics
Whenever you post a video online, you gain access to various data to help you improve how you demo a product. Analytics can tell how long consumers will spend watching your video on average. This might help you determine the best duration for your product video. You can also notice if there are any specific places in the video where people are dropping out. These "duller" aspects can be modified or deleted to increase viewer interest.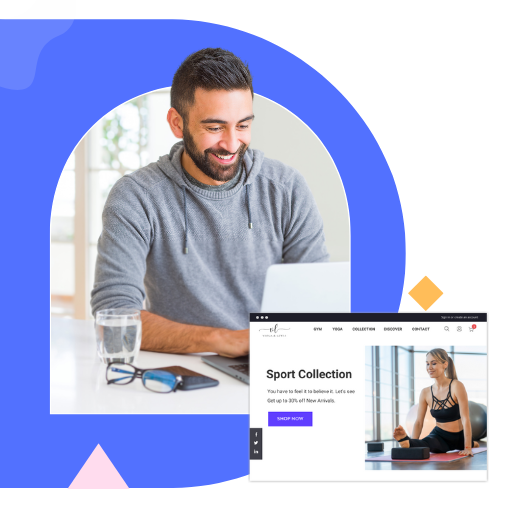 Try FREE Magezon Page Builder!
Easily create your engaging Magento pages in any style whenever you want without relying on developers or designers, just by drag & drop.
19+ Best Product Demo Videos Examples to Inspire You
1. Nespresso
Everything in this video screams out to potential customers of this Nespresso coffee machine. From the mellow-down music to the peaceful and spacious flat, this demo not only sells the product but also a story.
"If you buy this coffee machine, you can enjoy delightful moments of tranquility in a fashionable apartment," the story goes. It doesn't matter whether that's really true or not because it feels right when you're watching.
The most important takeaway: Create a story.
2. Headspace
Headspace is a meditation app. And, because meditation isn't a tangible object, you'd think it'd be tough to create a product demo video for it.
However, employing unusual and amusing characters, this 'how it works video describes what meditating is and who would benefit from it. While sticking with the clever design, the actual app is straightforward and concise — giving potential users only what they must do to get going.
The most important takeaway: Be different
3. Doorport
As seen in the Headspace video, you can make a great product demo without showcasing your actual product.
Another example of this is Doorport. Doorport is an apartment access software that uses animation to provide a compelling story about its capabilities and benefits.
They've produced one of the best-animated product demo videos of the Arrive System that looks almost real.
The most important takeaway is: Play with animation
4. Slack
We don't think Slack needs an introduction since the video begins with 'you've probably heard of Slack.'
This commercial demo video has many layers, such as a creative interaction between the voiceover artist and the actor, the pictures of the software mixed in with live-action scenarios, and the vivid colors.
Brianna, though, is the star of this video. Without Brianna's character, this film would likely be a simple screen-recorded video. While there's nothing wrong with it, audiences appreciate seeing someone they can identify with.
The most important takeaway: Provide your customer with someone to relate to
5. Project.co
This video excellently demonstrates what is "show, don't tell."
Project.co is a project management tool, and this product demo video highlights its extensive feature set. The use of title slides helps divide contents into attractive, bite-sized segments. Moreover, the lively score and stylish animation make the video stand out.
It proves that you can still tell a story without saying a word!
The most important takeaway: Show, don't tell.
6. Peloton
Peloton is an online fitness company allowing customers to join live indoor workout classes in their homes.
This advertisement does an excellent job explaining what Peloton is and displaying to potential customers what it feels like by providing an inside peek at the development process. The product demo works hard to dispel uncertainties, and the encouraging soundtrack makes it fantastic!
The most important takeaway: Remove all doubts.
7. Soapbox
Wistia's Soapbox is a webcam and screen recorder app.
Wistia chose to do something different than provide a brief demo that displays the functionality of Soapbox for potential clients.
This advertisement is self-aware. It informs you that you are watching an advertisement! That's fantastic. After all, customers know they are watching an advertisement, so why conceal that?
This self-awareness adds a sense of humor to the video, making it worth watching. It's a little lengthy, but it demonstrates how and when to use the platform while simultaneously presenting a story.
The most important takeaway: Be bold and straightforward
8. Google Chrome
This fantastic video by Google Chrome is another example of showing than just telling people what a product can do.
This thought-provoking product demo video showcases the best elements of Google's well-known products, such as Gmail, YouTube, and Google Maps. Still, it also tells a heartwarming narrative of how a dad keeps an online journal of his newborn daughter, noting every significant thing that happened to her as she grew up.
This is a terrific example of a video that people are happy to share – and it most likely inspires many people to use Google Chrome similarly.
The most important lesson to take away: Go for your customers' hearts
9. DuoLingo
Duolingo is a language learning app that engages users through games and has one of excellent product demo videos.
The simplicity of this product demo video is its brilliance. It demonstrates Duolingo app functionalities simply and accurately; it includes a couple of other languages to appeal to a broader audience. Thanks to it, potential consumers may install the app and start immediately after watching — a great outcome for any product demo video!
The most important message: Keep things simple
10. Apple
One of the most essential things in the sales industry is understanding how to generate hype, which is why people adore Apple.
To create a bold and exciting ad campaign, its product demo video should combine an excellent soundtrack with blink-and-you'll-miss-it editing.
In a world where we're bombarded with advertisements and have become professionals at ignoring them, Apple's product demo video demands our attention.
When announcing the new Apple Watch, they even incorporated a pulse monitor sound effect to enhance tension — that's audacity on a blockbuster movie trailer scale!
The most important takeaway is: Be daring.
11. Microsoft Surface
There's no getting around it: specs do matter sometimes! This is especially true in the case of laptop retail. This video does an excellent job of presenting a wealth of product information that is not overwhelming.
Microsoft's demo video provides an obvious concept of what this product is and what to expect if we buy it by using captions and demonstrating the physical position of these features on the product. Excellent work!
The most important takeaway: Show and tell.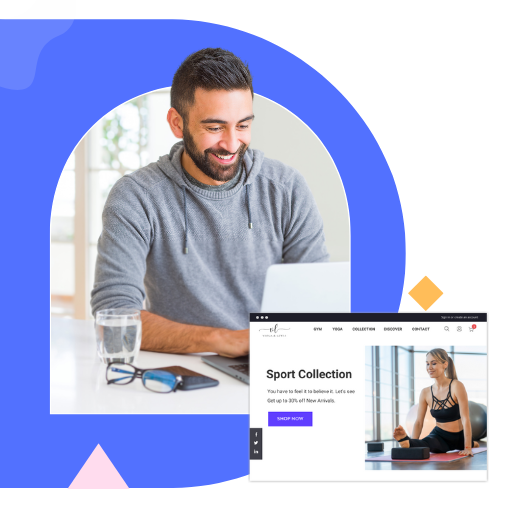 Try FREE Magezon Page Builder!
Easily create your engaging Magento pages in any style whenever you want without relying on developers or designers, just by drag & drop.
12. Paymentshield
While not as flashy as many other videos on this list, the product demo from insurance firm Paymentshield still accomplishes its goal.
Given that this is a software product, the video depicts reduced versions of what viewers might see on the original dashboard. The animation performs well in this case since it enables Paymentshield to bring attention to the features they wish to emphasize. This improves the video's clarity and conciseness for viewers. And the text labels on-screen also help to call out specific features and their uses.
The most important takeaway: Focus on what is essential.
13. Nintendo Switch
The Nintendo Switch, a home system that can also be handheld, was pretty groundbreaking in gaming when it was released. As a result, this product demo must present the console's many different use cases to attract people to buy it.
This advertisement depicts people just using Nintendo Switch at leisure while traveling and with friends; it also highlights various games offered on the console. Nintendo's product demo video did a great job of reaching many different customers smoothly and naturally.
The most important takeaway is: Demonstrate multiple use cases.
14. Amazon Echo Dot
Amazon always seems to get it right regarding product promotion, and the introduction of the third installation of the Echo Dot is no exception.
The video tackles many aspects in two minutes but doesn't attempt to cover all the features because that is simply impossible. They understand where this video fits in the funnel: an introductory demo. And they make sure that this is all they do.
Should you spend a few minutes browsing the Amazon YouTube page, you'll find many specific feature videos to help users understand what the product can do.
The most important takeaway: Less is more.
15. Kite/Shopify
When creating a product demo video, assume that the people watching have not seen or heard of the product before. This will allow you to design a walkthrough with fresh eyes.
That's exactly what Kite (a Shopify app) achieves with this product demo. It guides users through every process step, from logging in to customizing their store. This is an excellent approach to guarantee that everyone who buys your product makes the most of it.
The most important takeaway: See the product with a fresh perspective.
16. Grammarly
Where have you been if you haven't seen a Grammarly commercial?
Grammarly is a digital writing tool that improves users' spelling and grammar. Because they demonstrate their product in action, the product demo videos can be incredibly persuasive – especially this one, which speaks to numerous different groups.
If you want to draw in new customers with your product demo, show them everything your product is capable of. When you have customers' attention, this is your opportunity to put a spotlight on your product by making a song and dancing about how fantastic it is.
The most important takeaway: Demonstrate your product.
17. IKEA Place
IKEA Place is a virtual reality app that buyers can use to see if the furniture will fit or look nice in their houses before purchasing it.
This cheerful and peppy video does an excellent job presenting what the software does and even providing step-by-step walkthroughs. This video is also more relevant to a wide range of people as it depicts numerous homes of all shapes and sizes in various regions.
The most important takeaway: Make it relatable.
18. LEGO Life
The primary demographic for LEGO, a toy company, is children. For that to say, the product demo video for the LEGO Life app is aimed at kids.
It includes a catchy soundtrack, bright colors, and entertaining icons that appeal to a young audience. It also covers all or most of the exciting things children can get with the app & shows a child using it while playing with LEGO figures.
The most important takeaway: Speak directly to your audience.
19. Tasty
So you've seen a wide range of product demo videos and may get a little overloaded. Hopefully, Tasty's simple video offered you some comfort. Tasty is a culinary recipe network, and its app product demo is brilliant in its simplicity.
It simply instructs users on what to do and shows customers how to accomplish it in real-time. And that is all buyers need from the best product demo video: they would like to know how to utilize the product correctly to get the most out of it.
The most important takeaway: Don't overthink it.
20. Masterclass
The masterclass is an online learning portal that provides students with tutorials and lectures from well-known authors and speakers. Although having such an excellent and unique service, Masterclass still needs to sell its platform through product demo videos.
This lovely video gives viewers the impression that they have already purchased the service, giving customers a glimpse.
The audience feels they are being taught one-on-one by the celebrity by taking content from the absolute masterclass and putting it all together to create an interactive experience.
The most important takeaway: Create an experience.
How to Make a Product Demo Video?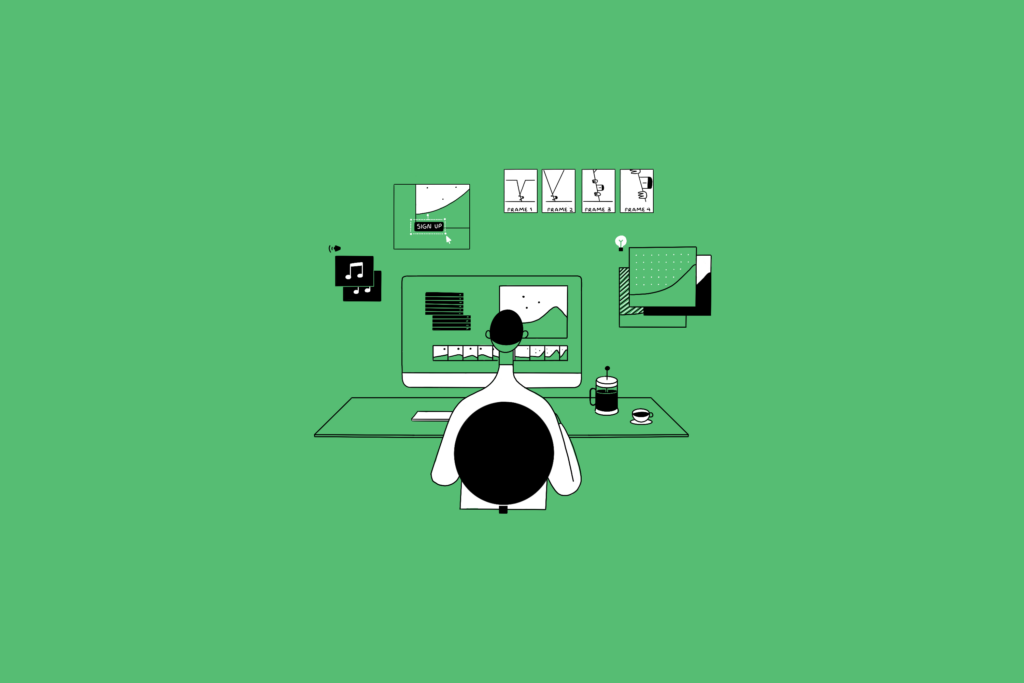 Step 1: Create a Plan
Don't just start making videos; this is the first reminder to answer the question of how to make a product demo video. First, you must create a specific plan. Here's what you should include in your strategy.
Explain your product/service.
Begin by explaining what you do have to offer. Give a thorough but concise overview of the product or service. It will make things go more smoothly for you.
Describe the problem(s) you solved.
Again, don't go right into the features. Your product or service, like many others, is most likely a solution to a problem. You must address these issues and lay the groundwork for your software to be introduced as a hero to the audience.
Display the idea in action for your audience.
This is how the demo video got its moniker. You must demonstrate to the customers how well the product/service operates and what they can do. While you're at it, avoid stuffing your demo videos with far too much information. Keep it brief and to the point.
Focusing your demo video only on a few characteristics or features of the product or service is a good idea. This will allow you to better explain how it works to your audience. You could also ask the audience for a live demo call for more extended demonstrations.
Give the audience a clear call to action (CTA).
You must conclude with a solid call to action following the three preceding aspects. A direct route into your pipeline.
Step 2: Write Your Script
Get away from video editing software and sophisticated animation effects and write an engaging storyline and storyboard if you are first learning how to make a product demo video, you can make a fantastic product demo video right at home! The video tools and animations are fantastic, but the script explains most of the explaining. As a result, you must concentrate on the writing to guarantee that your message is understood by the audience.
Also, you may believe you have a total grasp of your product and can just begin with the video.
Although the aim is to sound human, you should avoid filler words like "Uhm" and softeners like "kind of, sort of." You can ensure that people watch and listen to just valuable content that reinforces their knowledge of your offering by developing a decent script.
Step 3: Think About Your Sales Funnel
Your demo video should be consistent with your whole marketing plan. The demo video should supplement your marketing efforts rather than be a stand-alone marketing asset. As a result, you will need to search for and identify the pain points you address, the concerns you answer, and the locations where you upload and share the product demo video.
You may also create demo videos and utilize them to move your audience through the sales funnel. For example, if your site visitors aren't converting, you can add a video on the homepage to showcase the product's advantages, increasing conversions.
Here are some ideas for each of the sales funnels.
Top-of-the-funnel: Emphasize benefits and pique curiosity.
Middle-of-the-funnel: Break down the features and what your product or program can accomplish for the audience.
Bottom-of-the-funnel: Focus on the benefits and explain them thoroughly.
You may also learn the device your market uses to view your statistics and create the example video accordingly.
Step 4: Shoot a Demo Video and Edit It
Here is where you put the finishing touches on things. To finish this phase, you would need a tool or the assistance of specialists to film and produce your demo video. You must make decisions depending on the nature and type of video that better matches your goals and demands.
For example, you'll require screen recording software if you want to do a screen recording. Loom and TechSmith are two popular options. These provide you with the necessary bandwidth to make your brand's ideal screen-recording demo video.
If, on the other hand, you want to record in real-time or create a movie with effects and animations, you'll need a professional team to assist you.
You can also do live demo videos to directly talk to and observe the customer's expressions. Below are 6 common mistakes you must avoid if you're making this video.
Conclusion
That was quite a lot! Many product demo video examples, much inspiration, and many takeaways. But, ideally, you feel more motivated and prepared to create the best product demo video. You've also learned the ins and outs of making demo videos. Businesses can use those videos to cut through the clutter of online marketing materials and more effectively explain and sell their product or service. Overall, you'll be able to shorten traditional purchasing cycles, save time, and better educate customers about your products.
If you are a Magento merchant and don't know which extension to build your website, consider Page Builder from Magezon. As a trusted Adobe partner, we have satisfied thousands of customers with a vast collection of drag-and-drop extensions, helping you create a high-converting and unique store in minutes.
Don't take my words for granted; see how your website can be with Magezon Page Builder and what others say about us: