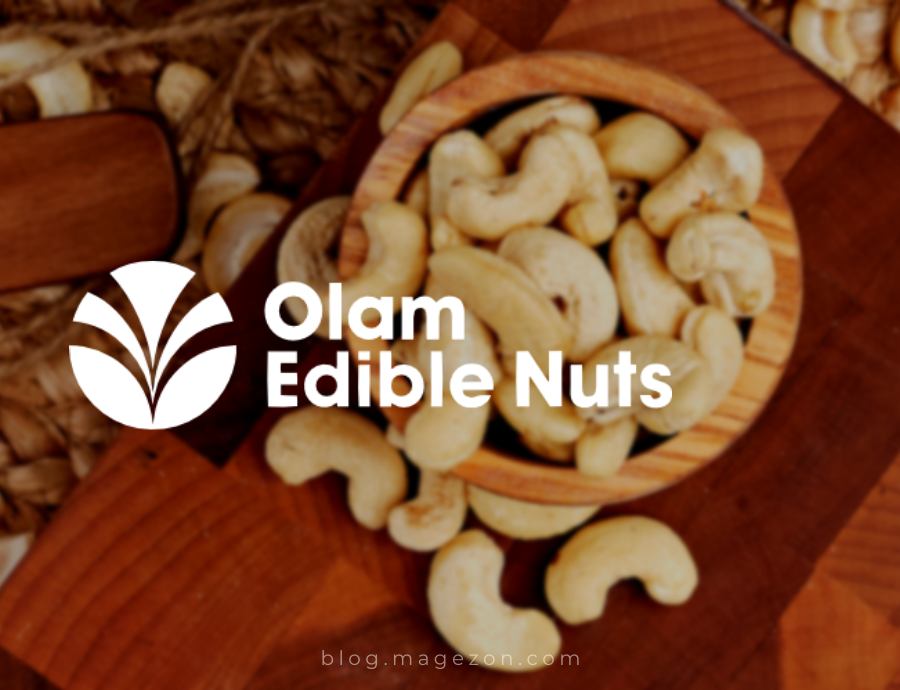 As more and more people have moved towards healthy diets, nuts have become a universally popular snack option. If you are a fan of this type of superfood, you may have probably heard of Olam Nuts – one of the world-famous food suppliers.
Olam Nuts is a subsidiary of Olam Group. Established in 1989, Olam Group has acquired its reputation and foothold as a giant in supplying cocoa beans and products, coffee, cotton and rice. It is currently operating in over 60 nations and distributing food and industrial raw materials to over 19,800 customers worldwide. Olam Group is divided into three sub-groups: Olam International Limited (OIL), Olam Food Ingredients (OFI) – the parent company of Olam Nuts and Olam Global Agri (OGA). In 2020, this Singapore-based enterprise made over USD 26 billion, while Olam Food Ingredients accounted for 60.1%, approximately USD 16 billion.
Distributing Superfoods to Smaller Businesses
Since its inception, Olam Nuts has catered to huge manufacturers who buy nuts in bulk and wholesale quantities. The company then wanted to expand its offering to smaller producers like bakeries, caterers, and restaurants in the U.S. and Canada. This is with a view to adding liquidity and tap into new markets, thereby raising its chance of lifting its profile as well as boosting its revenue. However, the question was, how could the company reduce product quantities and increase sales without affecting profits? This question could not be answered with conventional offline business practice, where its sales team handles one-on-one relationships.

Instead, Olam Nuts decided to climb up the ladder by introducing eCommerce with OlamNuts.com. The idea of designing an Internet-based store to supply smaller food manufacturing companies has brought tons of benefits to Olam Nuts. First, the selling and buying process has been facilitated ultimately. Second, the company could expand its clientele without taxing its sales team. Out of the ubiquitous eCommerce platforms, Olam Nuts team did choose Magento Commerce because of its robust B2B functionality, extensive ecosystem and scalability.
Magento Commerce is one of the two editions of Magento software. Unlike the other edition – Magento Open Source, Magento Commerce is an eCommerce platform as a service. This means that this version is not free of charge. In return, it boasts many newly improved features and functionality. And it is perfectly designed for large enterprises, like Olam Nuts.
Now, back to the story of Olam Nuts going online. When launched, OlamNuts.com would be first of its kind in the agri-industry to offer bulk nuts and seeds. Because agriculture was still a traditional market, introducing a new business model to it was not that simple. Olam Nuts understood that success can come to them only by generating an Internet-based experience for B2B customers that mirrored consumer retail sites. Therefore, excellent web design and an intuitive experience were considered key factors in keeping existing customers returning while also attracting new ones.
Thanks to the online experience delivered with Magento Commerce, we're enjoying higher liquidity, serving more customers from more verticals, and operating more efficiently.

Nikhil Tandon, Senior Director of Trading at OlamNuts.com.
Climbing up the ladder with B2B eCommerce
As mentioned earlier, an intuitive experience with easy navigation is of great importance and Olam Nuts understood this very thoroughly. It had a Magento solution partner design a website that saved its users' time finding what they wanted. On the homepage, visitors can easily find their desired items from the categories on the menu bar. Below it, there's a display of best-selling products – from almonds to pistachios – that they can quickly select and purchase with a couple of clicks.
OlamNuts.com also needed to help customers easily set up their accounts online, including creating a line of credit; in order for the sales team to save a lot of time. Automating the process saves OlamNuts.com a lot of time and money, meanwhile expanding its offering to smaller food processing businesses. Online ordering provides 24/7 service beyond the business hours, which cannot be carried out with brick-and-mortar business. And for the distribution stage, OlamNuts.com was integrated with a third party to effectively manage the ordering fulfillment and shipping process.


This site had Magento Commerce integrated with its own CRM system in order to facilitate account management. This process is completed by analyzing customer behaviour through using data collecting and analysis and improving service delivery. Thanks to this, OlamNuts.com benefits a lot in maintaining good relationships with existing customers and also winning the trust of new ones.
Bringing about higher value
Ever since its establishment, OlamNuts.com has welcomed scores of small manufacturers, caterers and resellers buying bulk nuts and seeds from them. OlamNuts.com's customer acquisition now has surged by 471%, according to Magento.
It is notable that the wonderful experiences brought about by the Magento Commerce solution has contributed to reducing customer support calls from 3 per transaction to 0.5. In return, customer value has been built up dramatically.
Wrapping Up
That's the story of how OlamNuts.com took its sales to the next level with B2B eCommerce. Visit Olam Nuts' website and you may deduce some valuable lessons on web design or selling online.
If you are finding an easy and cost-effective way to build a Magento online store as professional as Olam Nuts', try considering Magezon Website Builder Suite. We promise to never let you down!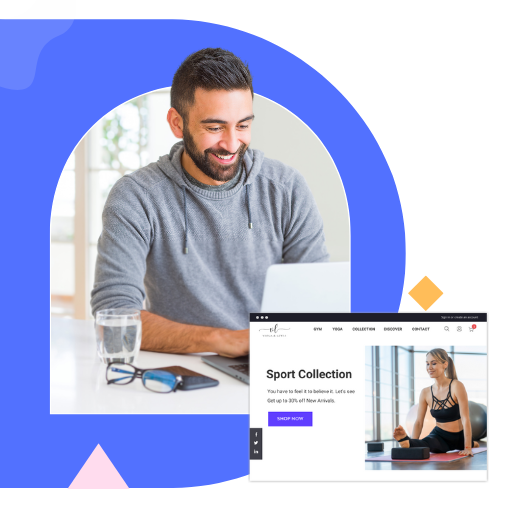 Optimize Your Magento Store With Powerful Extensions
Looking for fast, efficient and well-coded extensions to build or optimize your Magento stores for sales boosting? Then visit Magezon website and grab necessary add-ons for yours today!