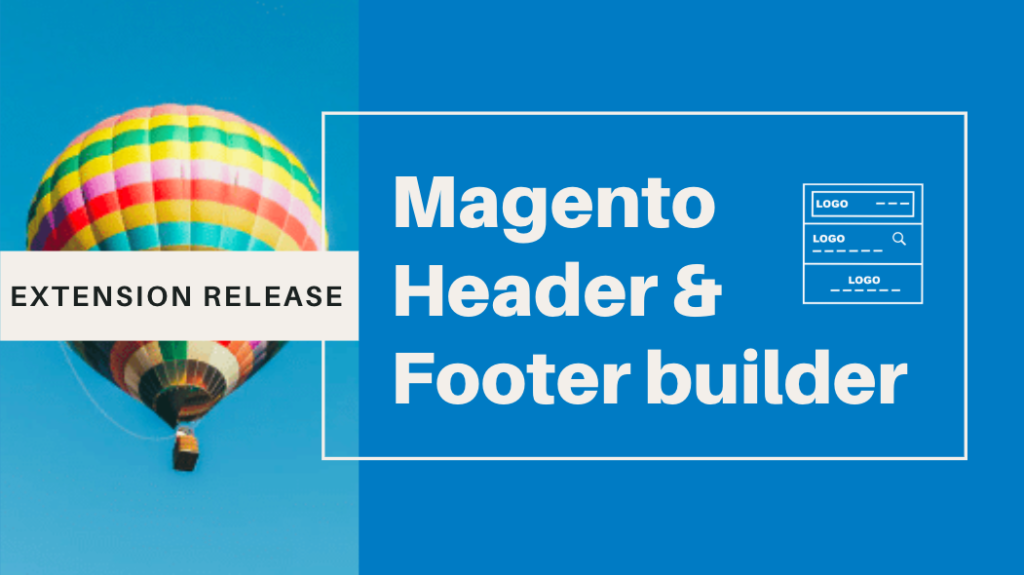 Looking for a tool that helps design headers and footers in Magento 2?
Header and footer are very important parts of any Magento website. These two areas are usually used to display navigation, store switcher and currency, a search box or top important links relating to desired pages.
The fact is, the Magento default header and footer is somehow too basic and boring. It keeps the same through all the pages of the site. As a result, it reduces the joy of visitors while surfing the site as well as the click rate of the top links.
To prevent the risk that your visitors may leave the site, Magezon has released Header & Footer Builder which promises to meet all your demands.
Business Values
Save time and money: Visual drag and drop interface lets any amateur configure Magento headers or footers at ease. No technical skill required! See the result right away with the preview mode, manage and edit Magento header and footer easily.
SEO friendly: As the extension designs you 100% responsive headers and footers, it's good for your SEO. Not all, it's fast in loading, web bot can easily index the page, etc.
Boost sale: Attractive site with beautiful headers and footers are absolutely worth the time. When they like your site appearance and products, the sales will be increased.
Feature Highlights
Easily Design Headers & Footers
Design Unique Headers & Footers for Each Page
Display Headers and Footers Perfectly in Any Device
Header & Footer Templates
Drag & Drop Builder
22+ Elements Supported
Powerful Customizable Options
Sticky Headers
Create Unlimited Headers and Footers
100% Compatible with: Ultimo Theme, Porto Theme, Magezon Page Builder
Images
Let's take a look at some images below to have a general idea of this Magento 2 Header & Footer Builder.
Image 1: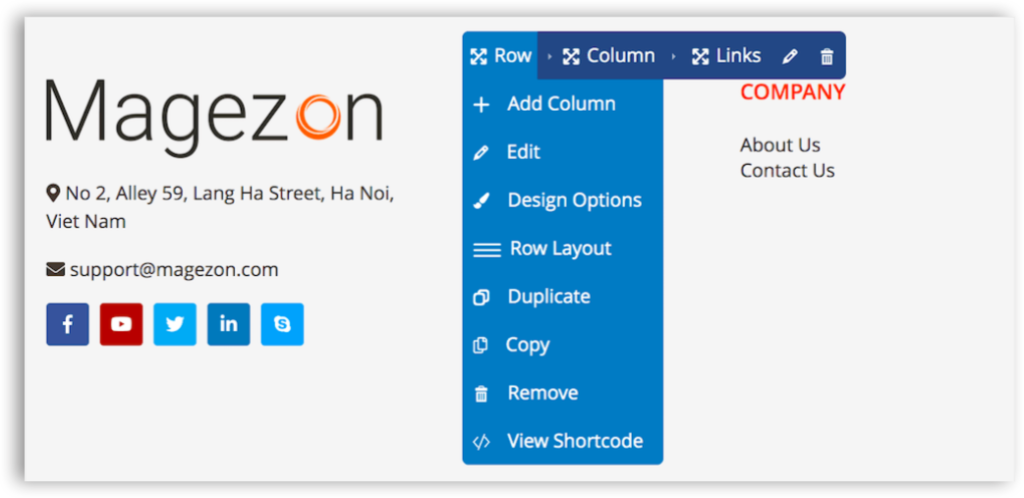 Image 2: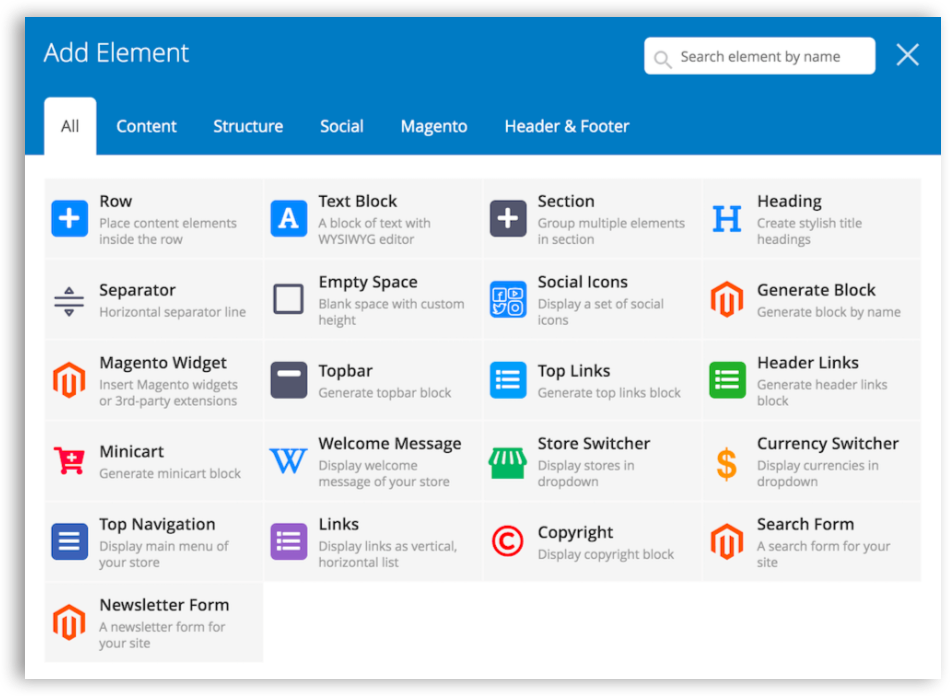 Image 3: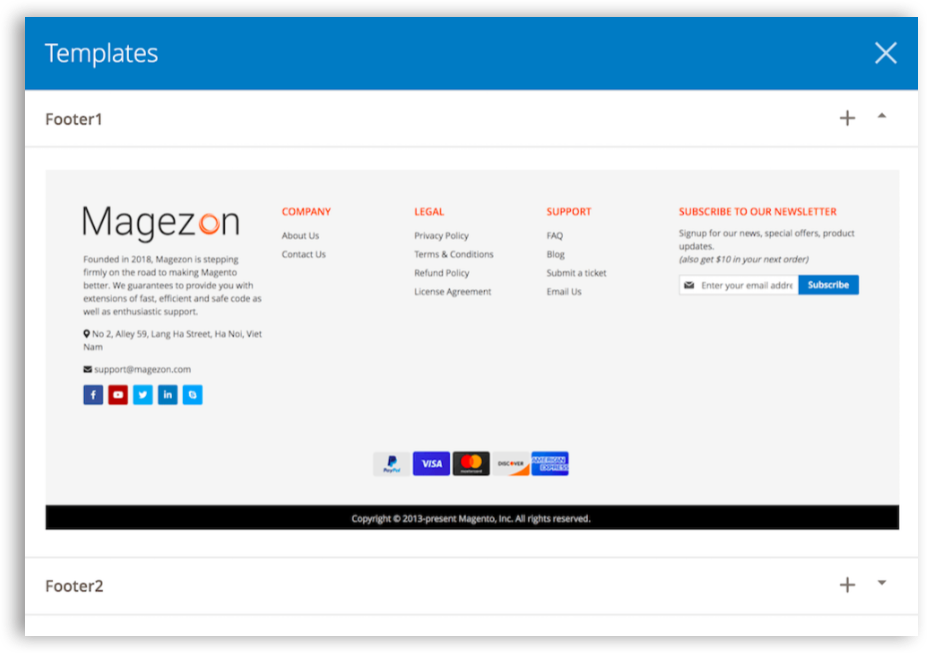 Image 4: