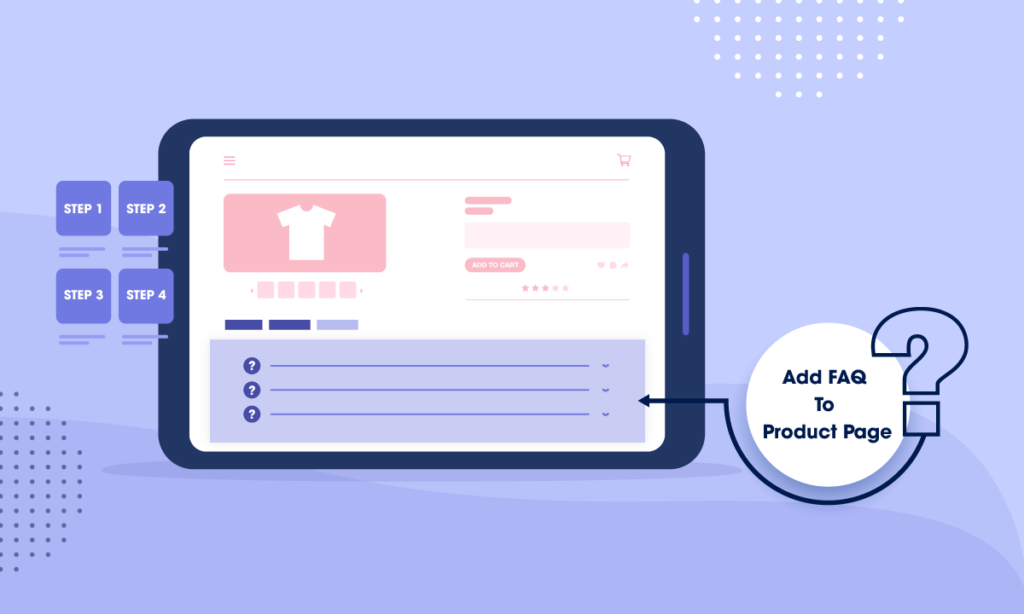 Having an FAQs page is not enough to meet your customers demand. Not everyone has time to access your FAQs page to find related information when making a purchase on a specific product or service.
Hence, showing valued FAQs on the Product Page will effectively assist customers to quickly and easily reach common questions and its answers related to their concerned products and services. Through it, your online store can gain more positive signals from customers as their satisfaction or their trust.
This article will provide you a detailed guide on how to add FAQs to the product page by our Magento 2 FAQ Extension. Let's dig deeper!
4 steps to add FAQ to product page by Magento 2 FAQ Extension
Step 1: Open the Questions Grid
From the admin panel, follow the path: Content → Questions. Then the Questions Grid that contains all created frequently asked questions will display.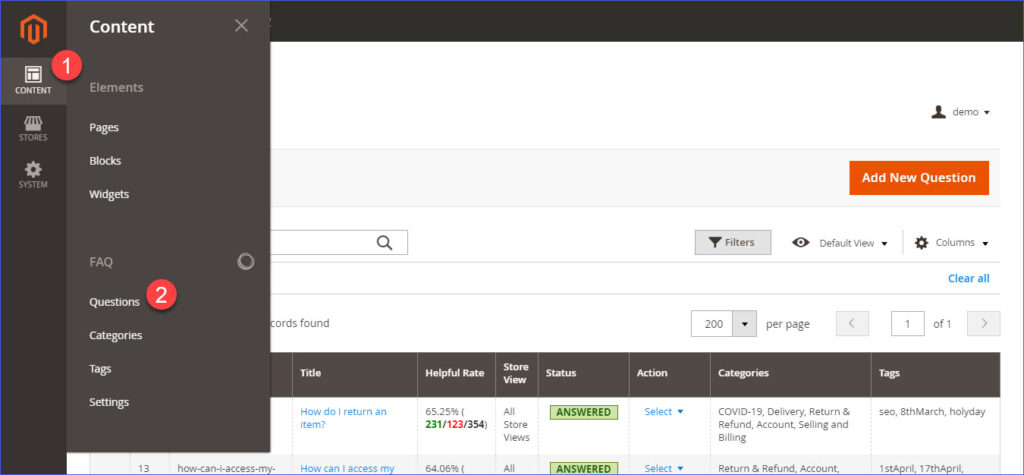 Step 2: Select FAQs that you want to add to Product Page
In the Questions Grid, find the question that you want to show on the Product Page, and go to choose "edit" in the Action column.
Step 3: Go to the Related Products section
After selecting the question, go to the Related Products section to assign the question to the appropriate Product Pages.
In this guide, we'll show questions on the product pages of 2 products with SKU – WSH12 & WSH11.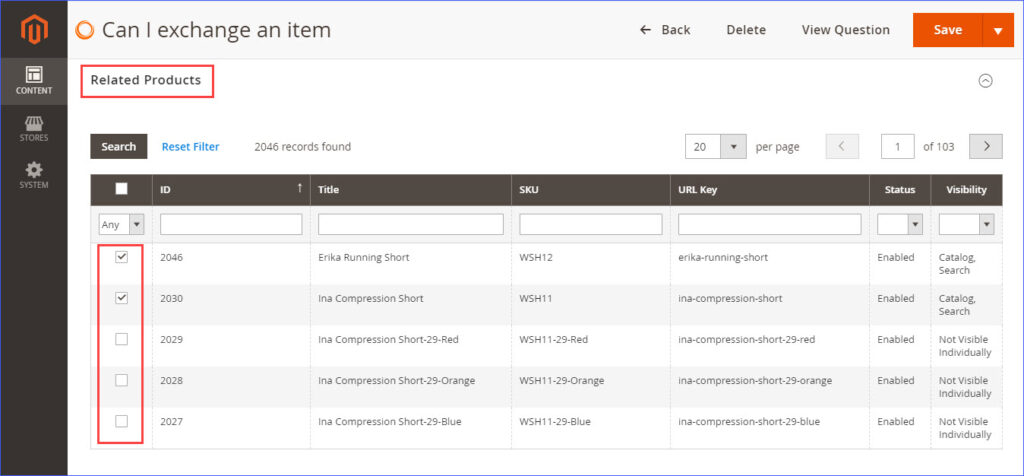 Step 4: Move to the Configuration section to edit Product Page option
Next, from the admin panel, navigate to Store >> Configuration
In the Configuration section area, go to edit the Product Page option
First, enable Product Page, then set title for FAQs tab on the Product Page, for example – "Product Question".
Finally, decide the maximum number of questions displayed on the Product Page in the Number of Questions field.

Once you've finished all these steps, your FAQ will be added to the chosen Product Page!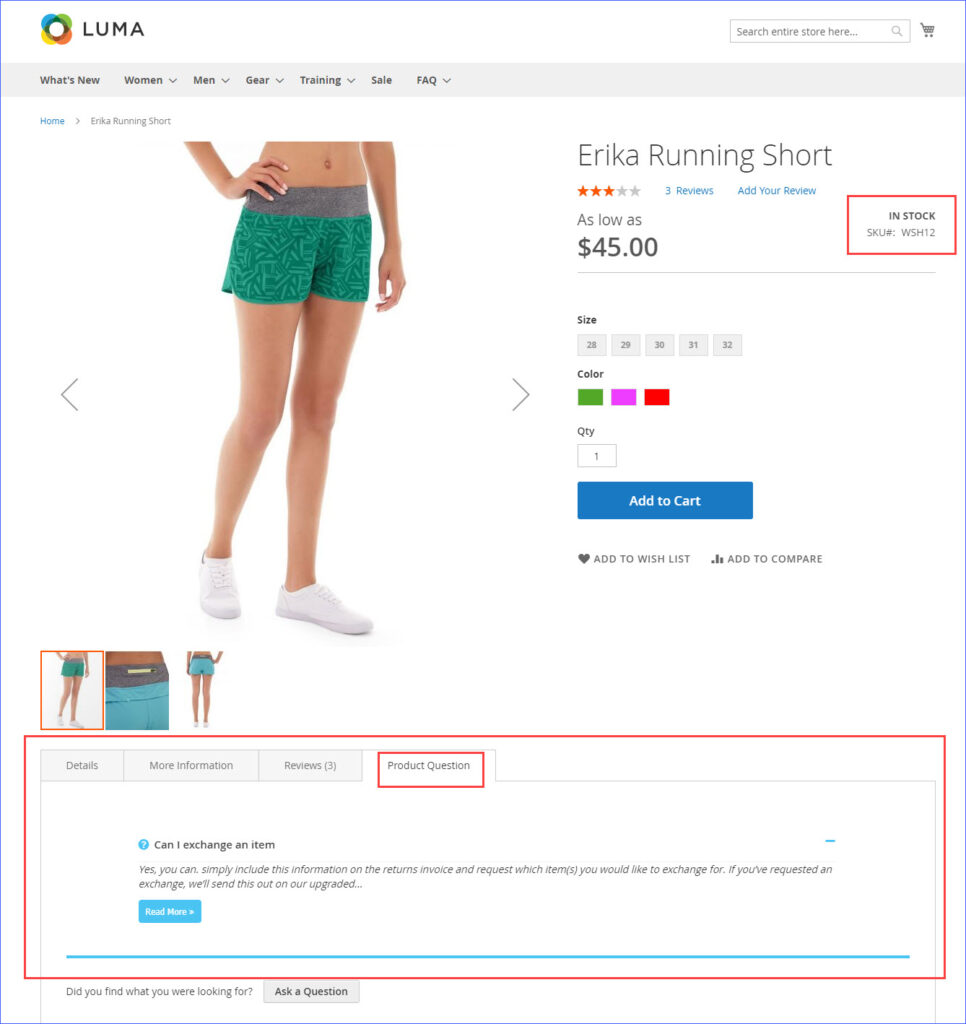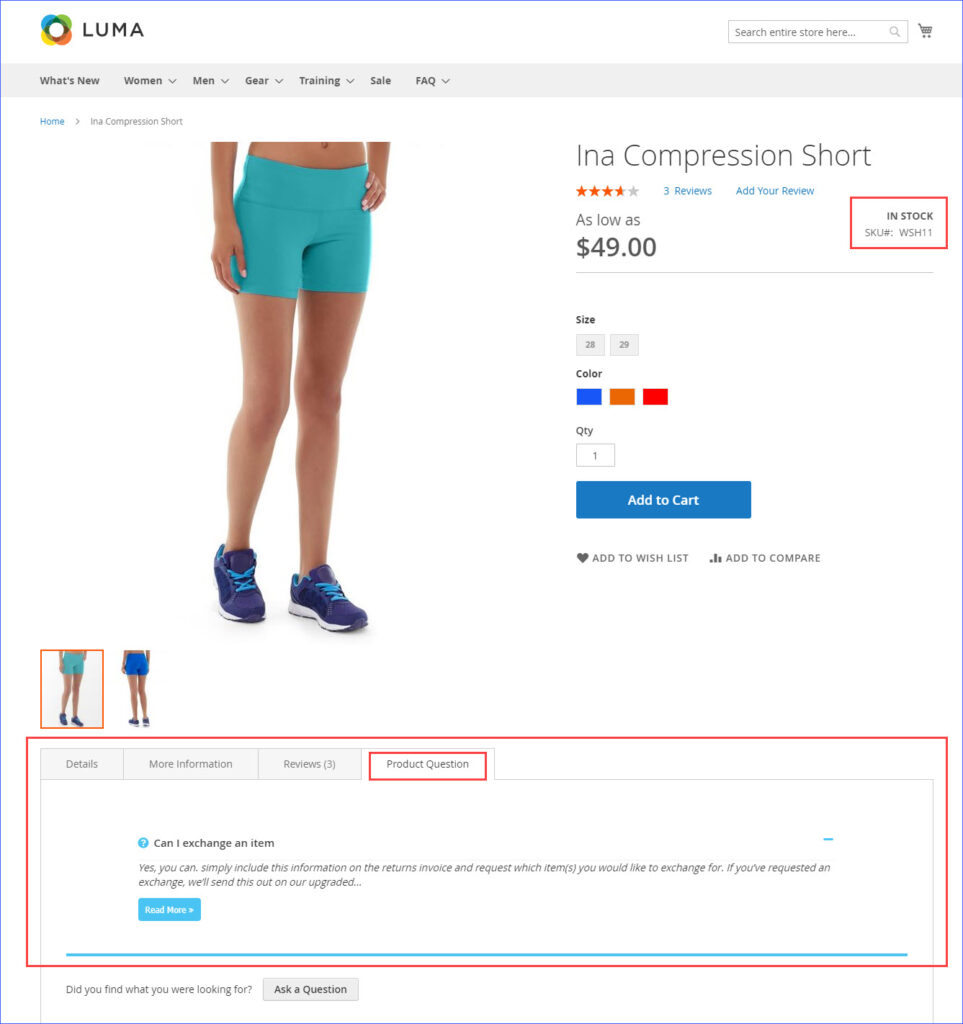 Conclusion
Giving valuable product information is a smart way to convert visitors to customers. After following this instruction, we hope that you are now able to add your FAQ on Product Pages with Magezon Magento 2 FAQ Extension.
If you have any confusion when applying these steps, feel free to contact us or just leave a comment below.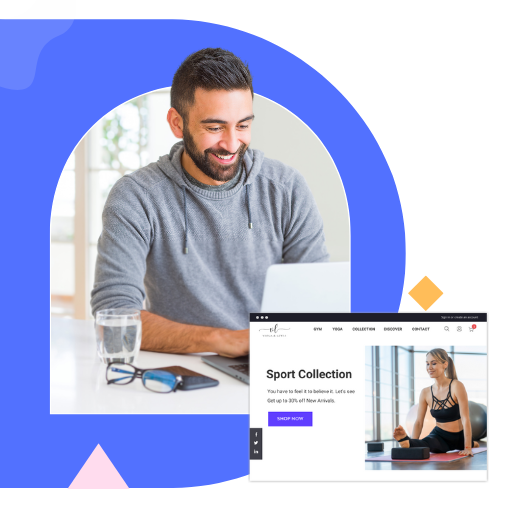 Optimize Your Magento Store With Powerful Extensions
Looking for fast, efficient and well-coded extensions to build or optimize your Magento stores for sales boosting? Then visit Magezon website and grab necessary add-ons for yours today!