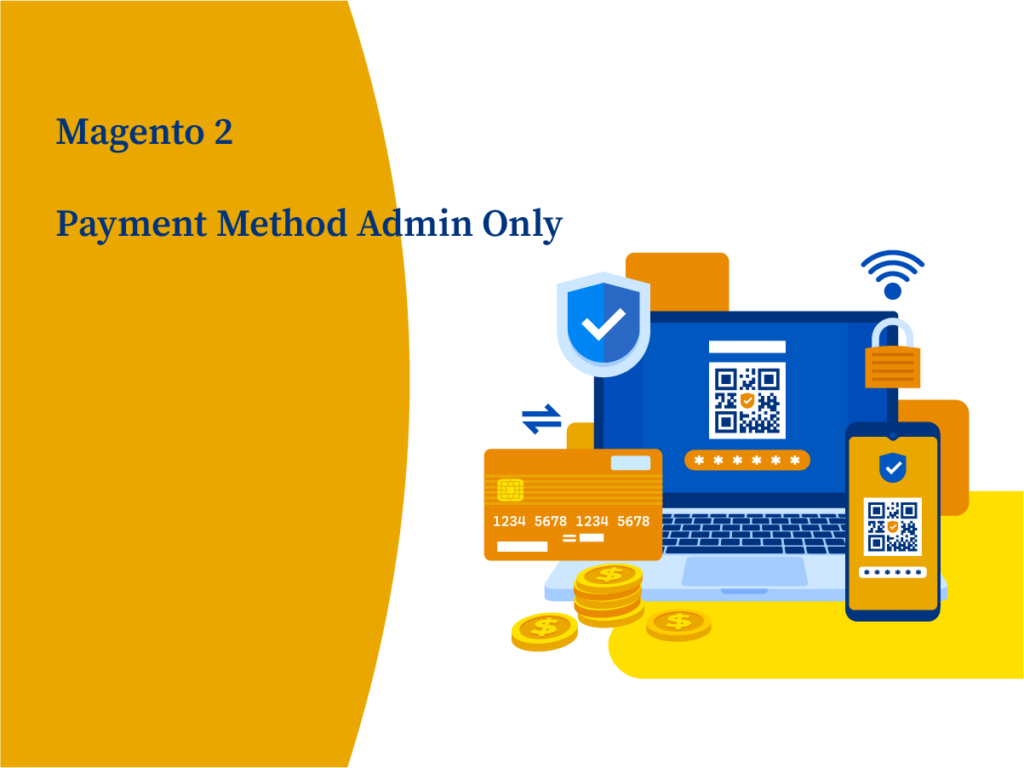 In spite of being one of the biggest e-commerce platforms, to some extent, Magento has been performing its drawbacks when it comes to payment methods. We all agree that there are quite a lot of payment methods for store owners to choose, but what if the deal is transacted with an exotic payment method that the default Magento itself doesn't have?
This case, it's essential to have a third party who allows you to create an order by choosing the admin only payment method in the backend. Magento 2 Payment Admin Method extension is exactly what store owners need. Let's dig deeper this blog to know how to create orders using this extension.
1. Install Free Admin Payment Method Extension
Don't worry, this process will not take you too much time. All you need to do is just downloading our free extension – Magento 2 Admin Payment Method and following our installation guides.
Note: This payment method is invisible in the front page and is an admin privilege only. After setting up the module, you can navigate to Store > Configuration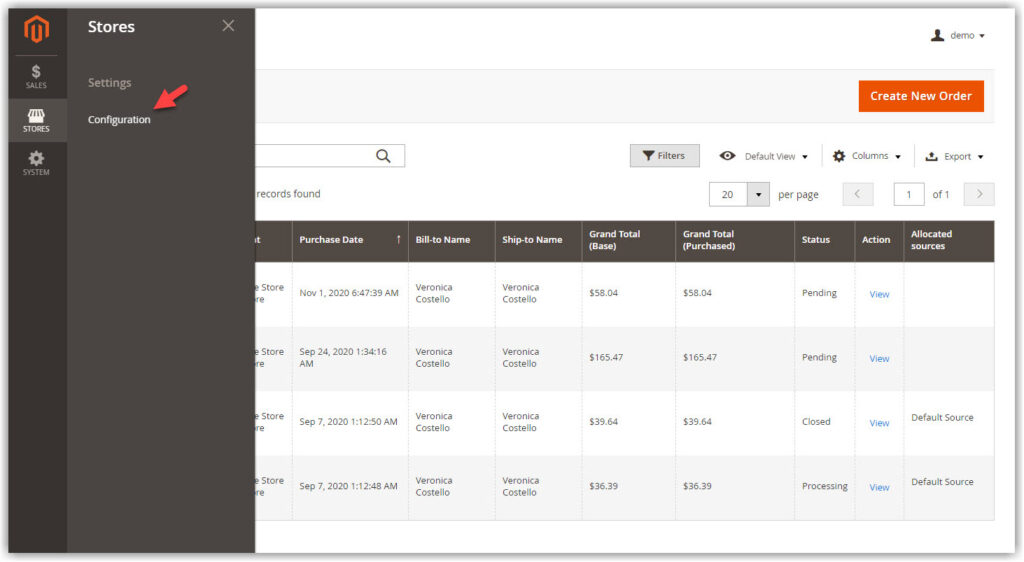 Span Sale > Payment Methods, you will find the Admin Payment Method in the Other Payment Methods section: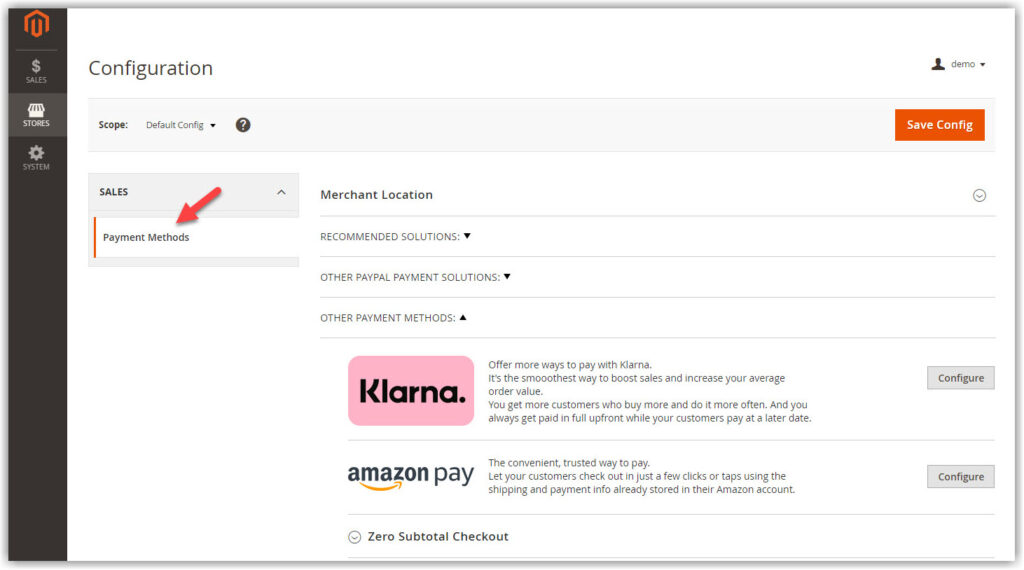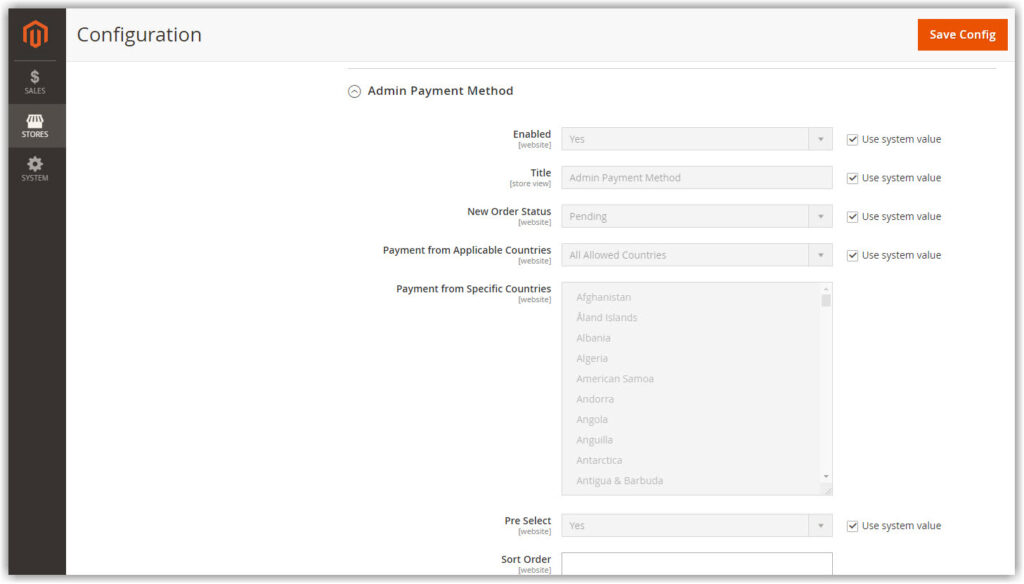 In the configuration section, all fields are pre-set with the default value in order to avoid time-wasting. In case you want to customize them, just untick "Use system value"
The default system value enables all the payment methods. To disable one of them, untick the checkbox Use system value then select No from the dropdown
The Title field allows you to change the name of this payment method, so you can name it whatever you want ( for example if the payment method you used is paying in cash, you can enter "cash" in this field).
Next, configure your new order status and assign which countries can apply this payment method. If you do nothing, the system will be set up by default.
Our Pre-select function helps save a lot of time for your order creation process, which means this is a default payment method whenever you create a new one.
Set the priority for the admin payment method in the Sort Order field.
Finally, do not forget to click Save Config
2. Create orders using Admin Payment Method
After the configuration, you now can create an order using Admin Payment Method. In the admin dashboard, navigate to Sales > Orders > Create New Order: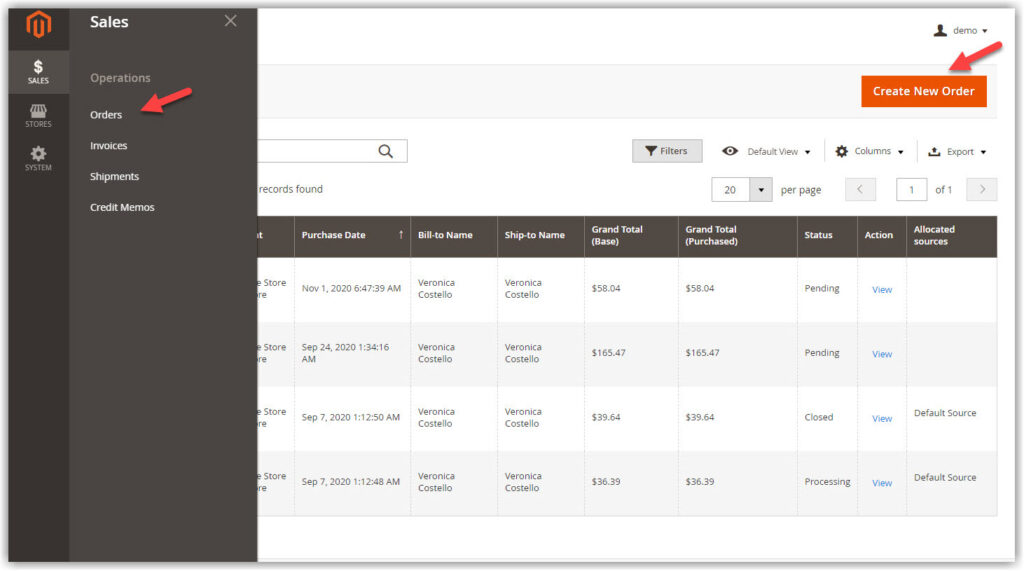 In the Payment method section, "cash" is selected in advance and in this example I enabled the pre-select function. Such a piece of cake to upgrade your online store workflow, right?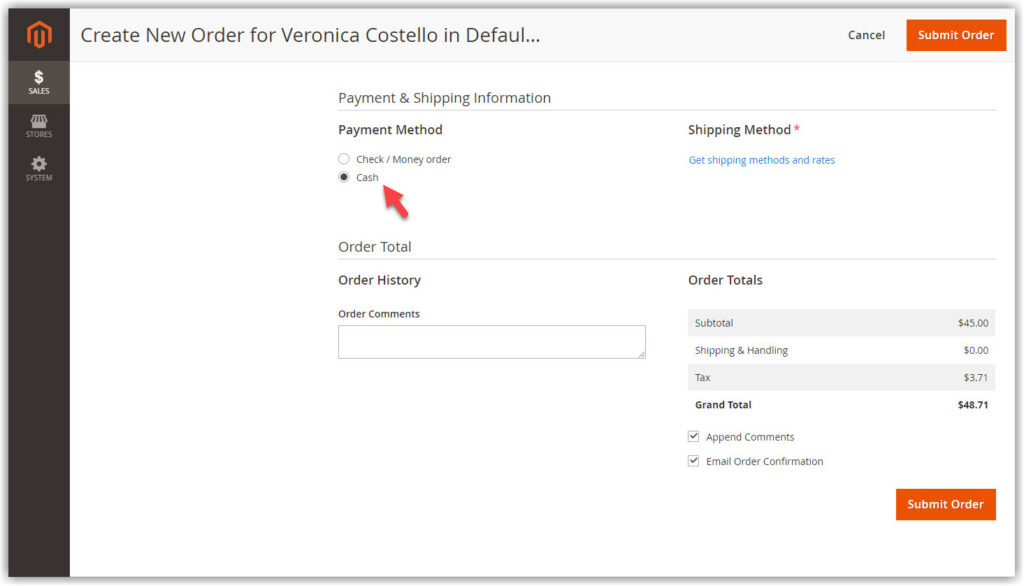 Conclusion
After this blog, hopefully, you'll get your mind opened and apply the knowledge to make your purchasing process happen in the blink of an eye. Don't forget to turn on your notifications to be one of our first readers cause we'll be back with tons of Magento 2 useful information.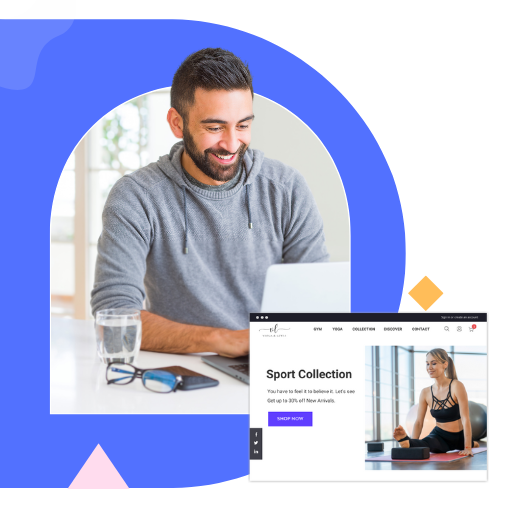 Optimize Your Magento Store With Powerful Extensions
Looking for fast, efficient and well-coded extensions to build or optimize your Magento stores for sales boosting? Then visit Magezon website and grab necessary add-ons for yours today!