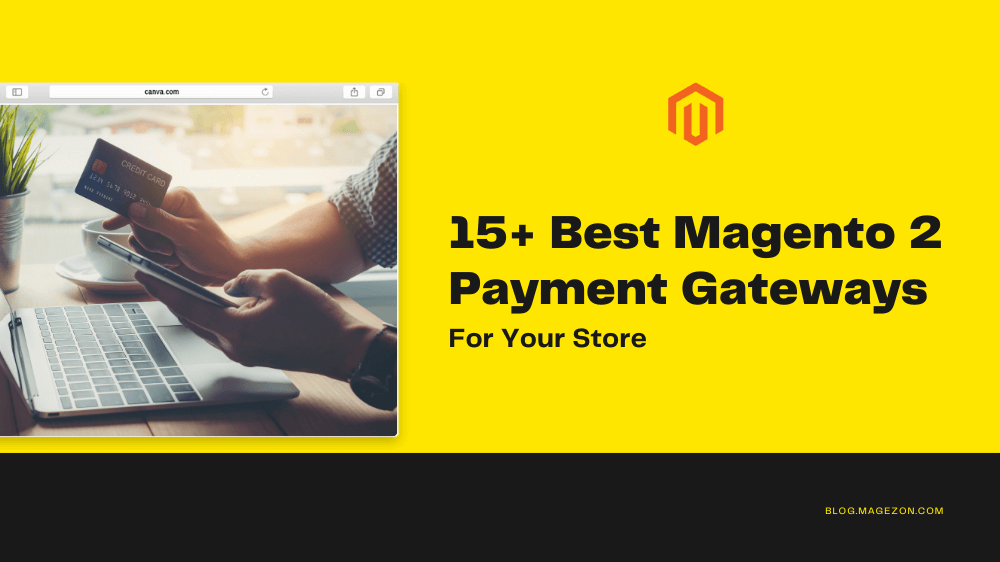 Magento 2 payment gateways are the financial backbone of your Magento store, enabling you to process credit card payments, alternative payments, and even PayPal. As you know, accepting payments on an eCommerce store can help increase revenue and grow your business, so choosing the best payment gateway can be crucial to your success online.
But, what is a payment gateway and how does it work? How to choose a payment processor? In this guide, we'll walk you through 15+ best Magento 2 Payment Gateways. Let's get started!
What is a payment gateway?
Before you start looking for a Magento 2 payment gateway, it's essential to know what it is. A payment gateway is an application designed to serve as an intermediary between your website and your customer's bank. It enables secure authorization, capture, and settlement of electronic transactions for card not present (CNP) or card present (CPP) payments.
When your customer clicks on a product and then submits their billing information, that data is sent to your payment gateway, which connects with their bank to complete a secure transaction. You can accept many card payments using various processes, including web checkout, mobile phone, and automated checkouts such as vending machines and kiosks.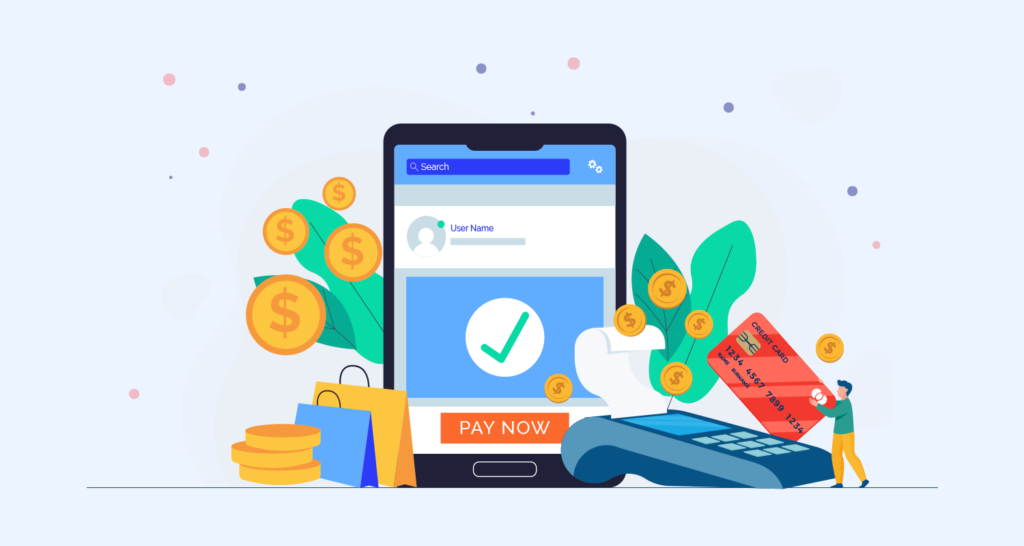 Integrating a payment gateway for eCommerce means more than just entering some information into an interface. If you're not careful, choosing the wrong option can compromise your business or leave you at risk for liability down the road.
How does a payment gateway work?
A payment gateway is responsible for processing online transactions. It works by providing an interface that connects your website to your merchant account, managing credit card payments on your behalf. Below is the detailed process to explain how payment gateways work.
Step 1: After customers choose products they want to buy, they enter the credit card information at the checkout page. All the transaction details are then encrypted and sent to the payment gateway.
Step 2: Your chosen payment gateway obtains the information and confirms the store with a Digital Certificate ( a kind of online shop ID). The customers can pick a preferred payment method, and the payment provider sends the particulars to the issuing bank or a buyer account.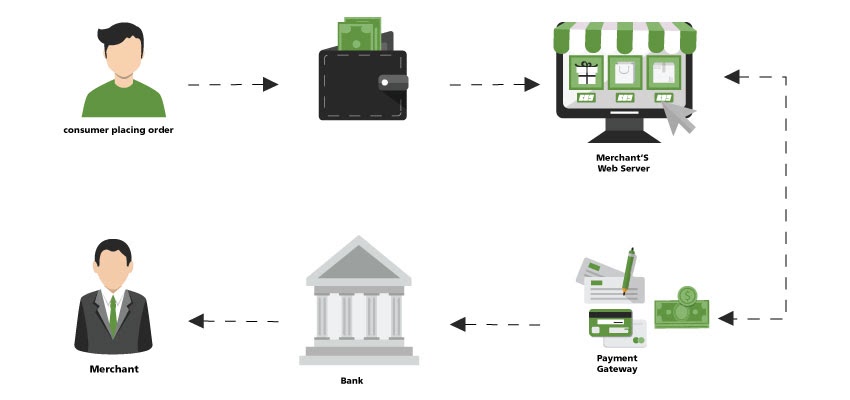 Step 3: The transaction might be approved or declined after the acquiring bank or credit card provider authenticates the transaction.
Step 4: The payment gateway then receives the money from the bank and transfers it directly to the merchant account. Different payment gateways have a different processing time, which can take up a few minutes to a few days for the money to appear.
Although it seems to be a long process, it takes approximately3 seconds (except for the last step).
Benefits of integrating payment gateways for eCommerce stores
No doubt, one of your top priorities as an eCommerce store owner is ensuring that your customers can quickly check out and purchase products. That will make or break you as a business, as customer experience (CX) is such a competitive battlefield now. Below are some advantages of doing Magento 2 payment gateway integration.
Customers want it to be quick and easy. If they have to jump through hoops to make a purchase, they will bounce. Payment gateways make it easier for visitors to complete an online purchase and make your website's intuitive and straightforward checkout process.
Integrated Magento 2 payment gateways streamline checkout for customers, increase your brand's reliability by making it more familiar to shoppers, and enable you to take full advantage of credit card processing systems that offer high rates.
Encourage impulse purchasing:
A benefit of setting up an eCommerce payment gateway is that it can encourage impulse purchasing. For example, a customer browsing your online store may suddenly realize they need to buy something quickly. With a payment gateway, he'll have one-click access to pay for what he needs and walk away knowing his purchase will process immediately.
If you sell a product on your website, a good payment gateway can help you maximize your conversion rate by making it easier for customers to complete their purchases without being distracted or searching for additional information about how to pay.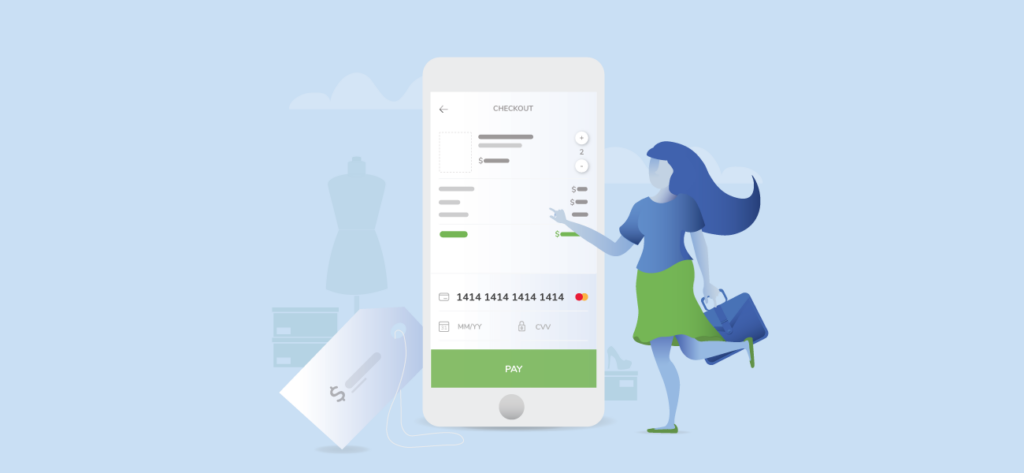 User-friendly interface and features:
Magento payment gateway integration also merges with several robust features, including recurring billing, shopping cart, chargeback prevention, to name a few. Those things are competitive advantages over the normal payment process.
While accepting payments online has its benefits, security is a significant concern for all online businesses. You'll want to make sure that your website approves only authorized transactions and charges customers correctly.
Therefore, it's not enough to have a smooth checkout process; you also need a secure one. With a third party payment gateway, you can keep transaction data safe while complying with industry security standards like PCI DSS. If you ignore security while developing your eCommerce platform, it could spell trouble for both you and your users later on.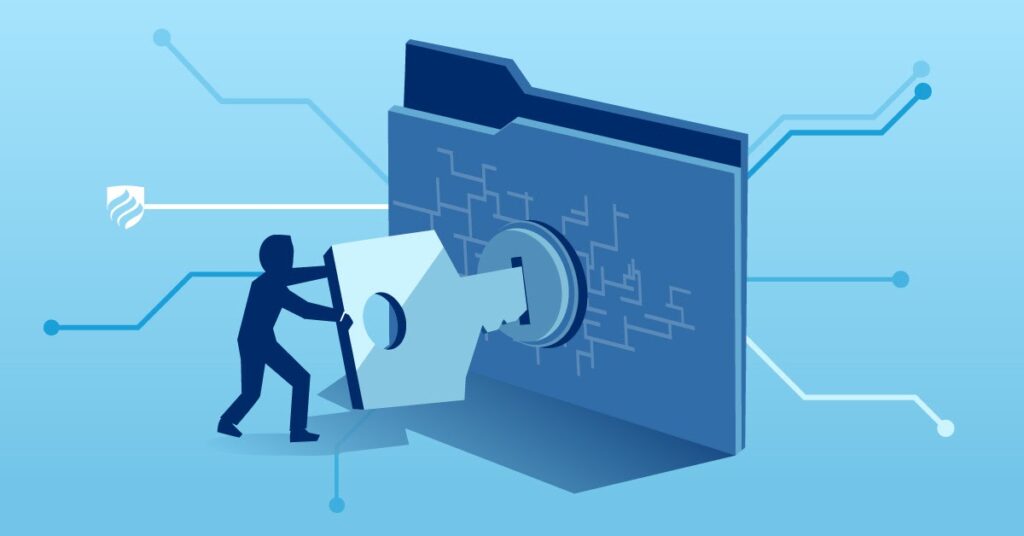 If you want to know how to integrate payment gateway in websites, the payment gateway integration tutorial can be found here.
Criteria for choosing perfect Magento 2 payment gateways
With such a wide range of Magento 2 payment gateways available, eCommerce stores have an array of options at their disposal to choose from. But knowing which solutions will benefit your store can be confusing.
There are several considerations and factors you should make when deciding which payment gateway to use. They can ensure that your needs are met so that you don't suffer any long-term problems due to an incompatible solution.
Aligns with your business objectives:
Not every eCommerce payment gateway will be a perfect fit for your online store. Make sure you choose a payment gateway that aligns with your business objectives and offers features in line with how you run your business. For example, if fraud protection is vital to you and many of your transactions happen online, make sure to choose a payment gateway that offers fraud protection.
Provides several payment capabilities:
An excellent payment gateway will support a wide range of features and capabilities to help you grow your eCommerce business. If you're looking for a particular feature, make sure to find out if any of your preferred gateways support it. That includes holding time, multiple currency support, types of cards permitted, mobile payment support, recurring billing, etc.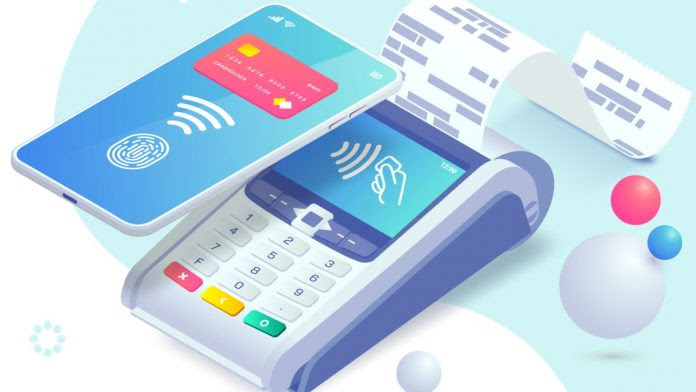 These could make your life easier down the road, but if you're planning on adding more complex functionality down the line (for example, running a subscription-based business), make sure these capabilities are available out of the box and can be customized.
As mentioned earlier, don't just focus on features alone; look for Magento 2 payment gateways that are cost-effective. After all, having a feature-rich payment gateway isn't of much use if you can't afford it.
Note that cost doesn't just mean fees for signing up and transaction costs in terms of pricing. It also includes integration and maintenance costs. Be sure to check whether there are any setup fees before choosing a payment gateway. You should also assess whether you will have to pay any subscription or licensing fees to use a given solution over time.
If you are just starting with eCommerce, your payment gateway must be user-friendly. Therefore, the payment gateway should be easy to set up and use for you. If not, there should be a developer or technical team available to help you out. In addition, customer support should be readily available if you run into problems or questions while setting up or using your new payment gateway.
Integration with other systems:
Some Magento 2 payment gateways support seamless integration with various other systems and tools you might use for your eCommerce business. We especially recommend finding a gateway that integrates with other tools you're already using.
For example, if you use an accounting system or customer relationship management (CRM) software, it's better to use a 3rd party payment provider that can be integrated with these tools.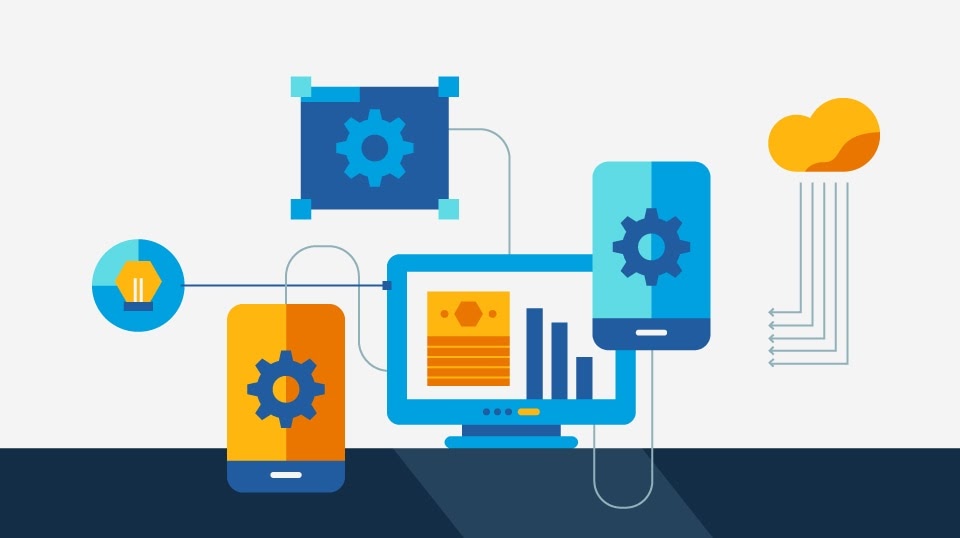 There are two major types of integrations: pre-built and custom. Pre-built integrations simply mean your platform will be compatible with certain third-party products without any additional effort on your part. Meanwhile, custom integrations mean you'll be able to build out integrations yourself, so they fit perfectly with your system.
Customize Checkout Success Page with Drag & Drop
Top 10 payment gateways for Magento 2 estores
After knowing some information about Magento 2 payment gateway, let's dive in to know the most popular payment gateways that can be used for your online store.
Paypal Pro is by far considered to be the best payment gateway for website. More than 361 million customers trust Paypal to process their payments for goods and services online. Paypal Pro is designed for professionals selling online with the Paypal payments pro fees are 2.9% and $0.3 fee per transaction, no hidden costs or extra fees. It has support for credit cards, debit cards, bank transfers, checks, and wire transfers. Paypal also has an easy mobile app that allows customers to pay you on the go with just a few clicks of a button.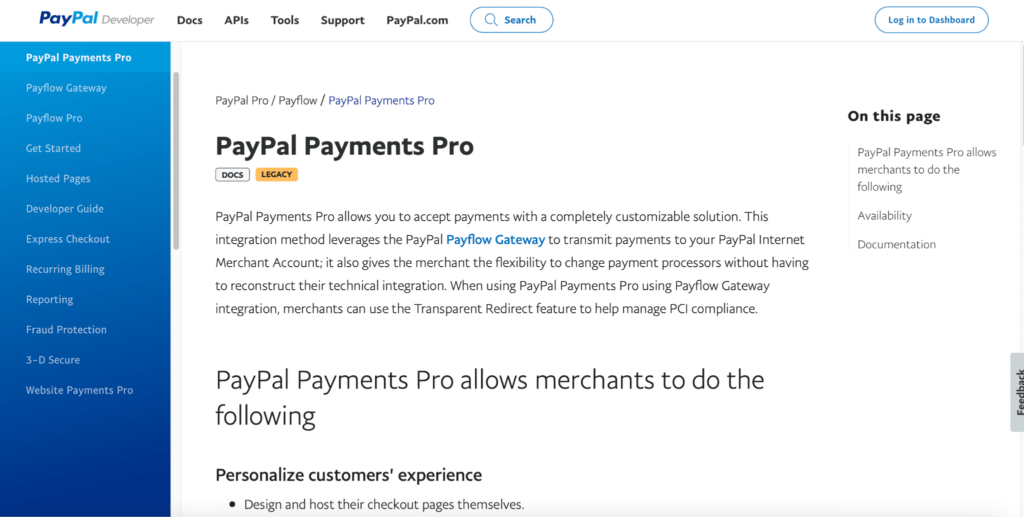 It's also worth noticing that PayPal can be integrated into any shopping cart but does not have its eCommerce platform available for installation on your domain. It's also elementary to set up. Another pro of using Paypal Pro is that they have excellent fraud protection built-in, so your customer data won't get compromised. You also have access to Paypal's Purchase Protection program, which provides consumer protection for all products sold online using PayPal payments.
If you wonder how to integrate Paypal into my website, click here.
From its humble beginnings in 2006, Adyen – a European payment service – has quickly scaled to become one of today's leading third-party payment providers. Boasting over 1,300 enterprise clients across ten different currencies, Adyen provides users with an easy-to-use platform that comes with powerful reporting tools.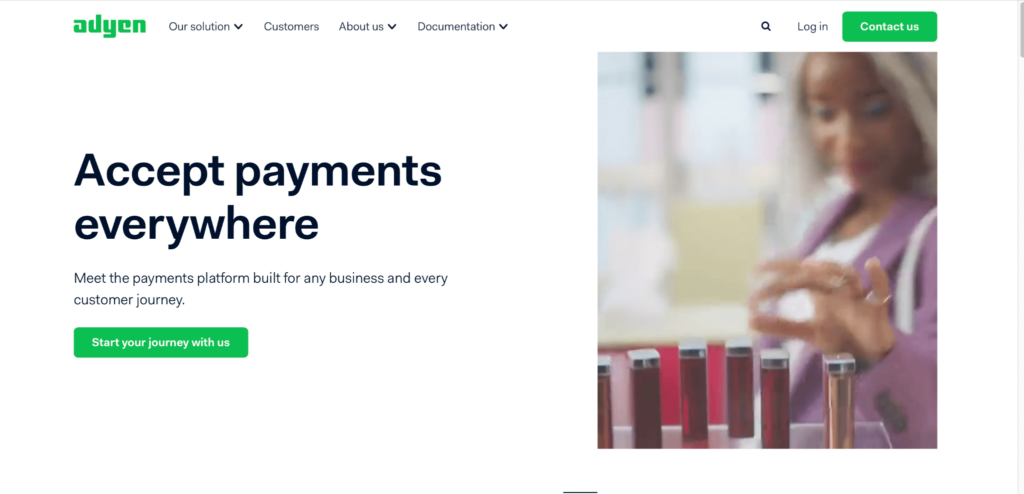 Adyen supports more than 250 payment methods for global merchants, including Alipay, Bancontact, bank transfer, and cash cards. Moreover, integrating with Magento is a cinch as Adyen includes all of your standard features for payments processing, including fraud management and PCI compliance. Their technology has been built specifically to meet the needs of merchants on either end of that spectrum. So whether you're just starting or are looking for an overhaul, their scalable platform can adapt to your specific needs while maintaining its simplicity throughout.
Adyen charges a fee of 3.95% interchange rate and $0.12 per transaction. They also permit transactions made by Internet, mobile, and phone. All for one fee and all with instant conversion to your currency of choice, which makes Adyen become probably one of your best Magento 2 payment gateways options.
Based in Chicago, Braintree payments has been a part of PayPal since 2013. Braintree provides a seamless experience for both customers and developers, making it one of our favorite Magento 2 payment gateways. This Braintree – a Paypal service, is used by many major brands, such as Airbnb, Etsy, Lyft, and Uber.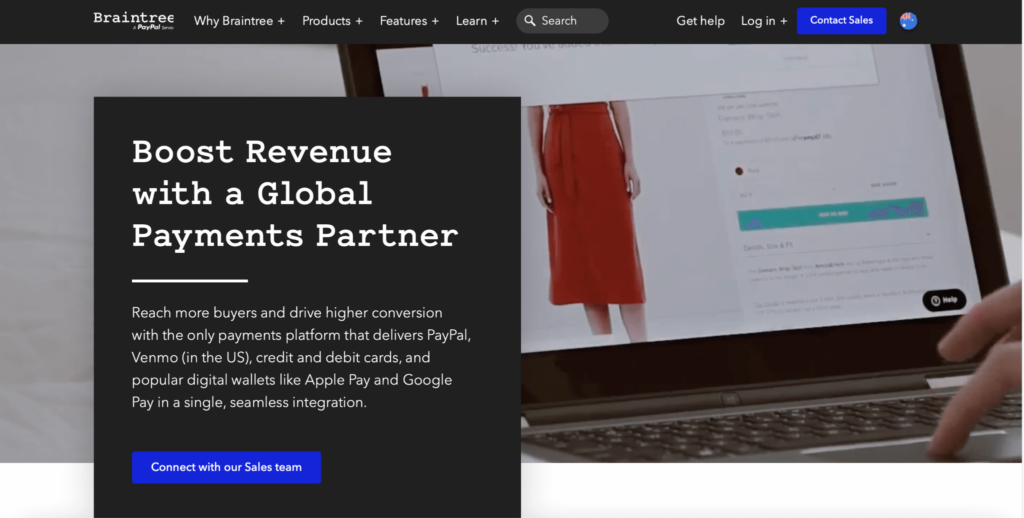 Braintree's primary advantage is its integration with other third-party services such as DropBox and MailChimp. They also have an online dashboard that allows you to view payment information in real-time. Moreover, Braintree merchants have access to real-time credit card authorization via JavaScript or Server-to-Server integration.
Braintree's pricing may differ in different countries. In the US, the fees are 2.59% plus $0.49 per transaction. Meanwhile, in Australia, the prices are 1.75% plus AUD 0.30. However, the transaction fees are considered pretty low, making it a smart choice for merchants to reduce overhead expenses without sacrificing too much revenue. In addition, Braintree charges nothing until a sale is made. There are no setup fees, no cancelation fees, and no minimums.
Another Magento payment integration is Authorize.net. Established in 1996, Authorize.Net has been used by over 430,000 merchants, managing approximately 1 billion transactions and a total of $149 billion yearly payments.
It supports all major credit card and debit card brands, and it offers multiple processing options: standard credit, direct debit, and offline payments. One downside: You can only send and receive funds in USD, which could be an issue if you do a lot of business internationally.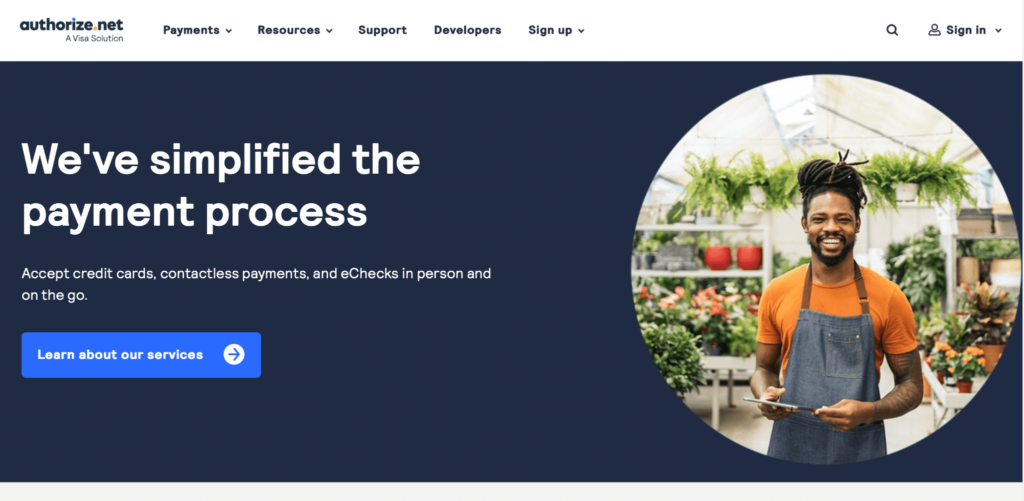 Additionally, you may need to update your site to comply with its latest standards (this applies to most gateways). And, if you want to protect sensitive data such as billing details, cards or just avoid fraudulent transactions altogether, you can enable 3D Secure security. It uses Visa, MasterCard, American Express, Diners Club International, and JCB Network identity verification software.
They offer two pricing plans, including an All-in-one option and payment gateway only, with $25 fixed fees for both plans plus 2.9% + 30¢ and 10¢, daily batch fee 10¢ respectively.
Among top online payment gateway service providers, Square is worth mentioning. This Magento 2 payment gateway allows you to process payments quickly and integrate them into your website effortlessly. In addition to processing payments for Magento merchants, Square is also furnished with tools that help small businesses collect invoices and manage inventory online.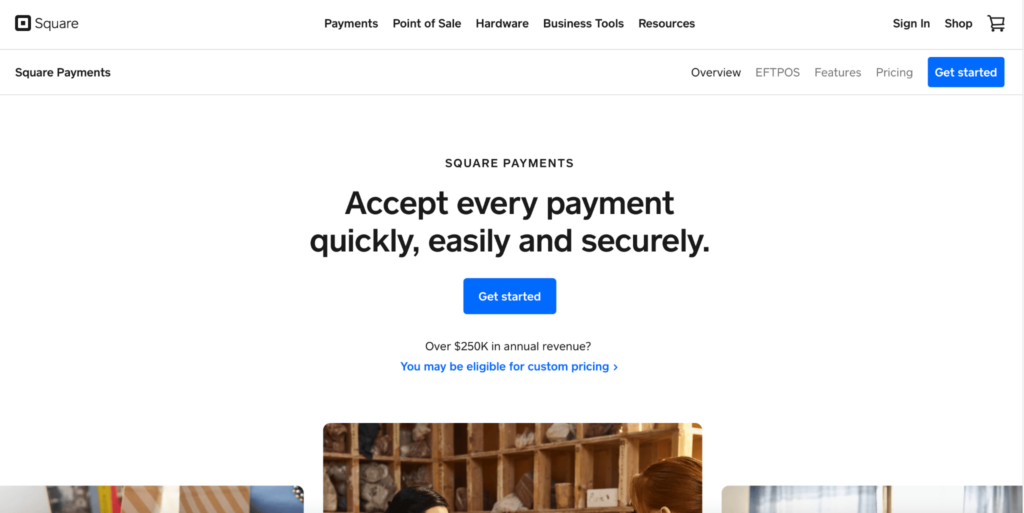 Their prices are based on a flat percentage fee rather than on a per-transaction basis. That makes them affordable for businesses of all sizes, but they don't offer instant authorizations or recurring billing options. Instead, they will automatically deposit payment into your bank account once every few days.
They also charge transaction fees to cover their PCI compliance (from 1.6% – 2.2%) and international transactions (3%). For merchants processing more than $250k in annual sales volume, they might receive a custom rate. Square processes several million transactions each day, so it's one of your more solid options for credit card processing in Magento 2.
Founded in 2000, Moneris is one of Canada's largest credit card processors and Magento 2 payment gateways. So whether you're just starting your eCommerce business or looking to expand, it's worth checking out Moneris as a potential solution for your online transactions.
For those who don't know, Moneris's pricing includes a 1.42% interchange fee, plus a 0.09% visa assessment fee, plus a 0.40% transaction fee.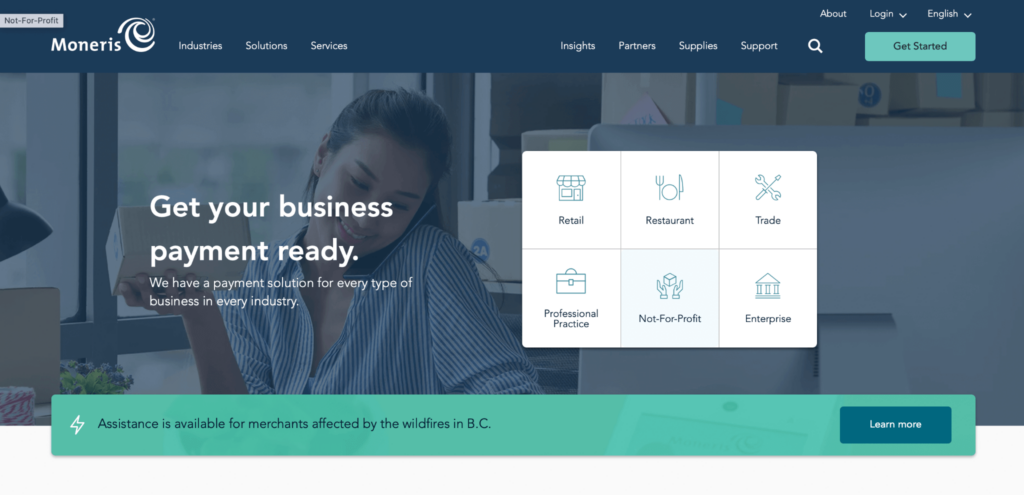 Integration is easy and takes just minutes, but Moneris supplies technical support through email and phone from 9 am- 9 pm EST if you need any assistance. And because every primary credit card provider supports them, you'll be able to process more than 65 million cards worldwide.
They integrate with practically every eCommerce platform out there. An impressive feature is their support for cryptocurrency. They obtain Bitcoin, Litecoin, and others alongside traditional payment methods like PayPal and credit cards. Moneris also boasts some slick business analytics tools for merchants, so you can track metrics like your average order value and see how to optimize certain aspects to increase revenue.
One of the most popular payment gateways is Stripe – launched by a namesake company that was established in the US in 2010. With over 1.9 million businesses using this tool, it's no surprise that many eCommerce stores are turning to Stripe to take payments.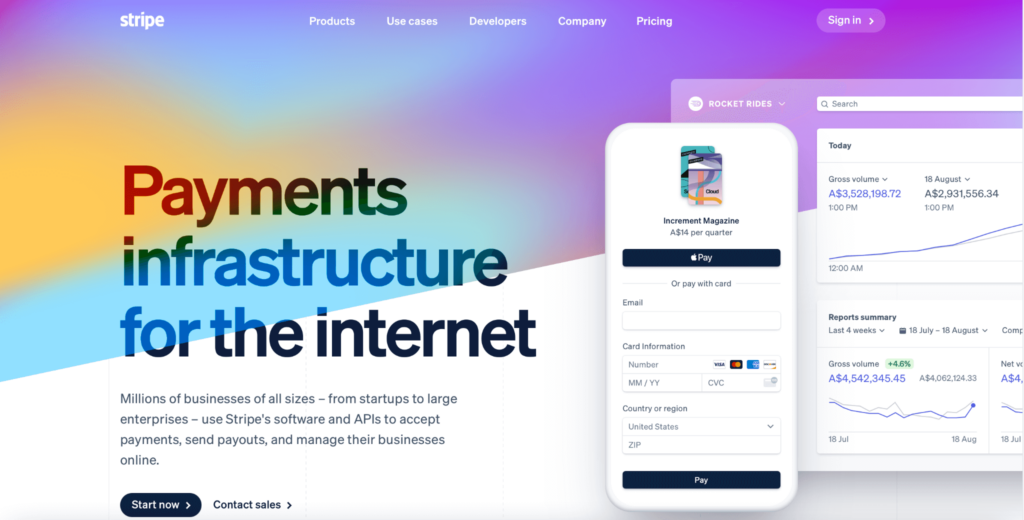 Stripe brings several advantages for eCommerce stores: No setup fees or monthly fees, support of gift cards supported by 75% of U.S companies, zero fraud liability if hackers stole your store's sensitive data since it has PCI DSS certification. Furthermore, Stripe is highly customizable, so integrating with your Magento store isn't difficult. What's more, its' reporting tools allow you to track how much revenue comes in from each country, helpful if you plan on expanding globally.
Regarding price, they charge a $0.3 fee for every transaction plus 1.75% for domestic cards and 2.9% for international cards, which is competitive compared to other payment gateways. For businesses with large and frequent volumes, they also provide custom pricing. Undoubtedly, its clean, modern design and easy-to-use functionality make Stripe one of the most potential payment gateway providers.
WorldPay has been a UK-based payments processor that specializes in B2B payments since 1997. It has processed nearly half of all online credit card transactions worldwide. WorldPay has a strong reputation within Europe and is also well-liked by merchants because it's affordable to set up, easy to use, and simple to integrate into an existing website.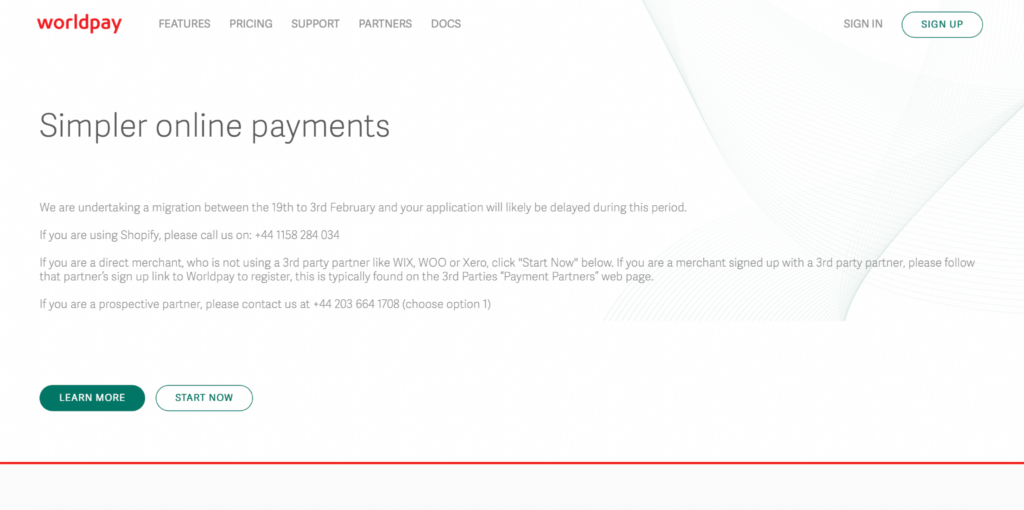 Moreover, if you choose WorldPay as your Magento 2 payment gateway, here's what you'll receive: PCI Level 1 compliance, fraud management services, EMV certification, world-class call centers, worldwide support 24/7.
In terms of fees, they charge either a monthly subscription fee or transaction-based. The monthly fees start from £ 19 p/m or 2.75% of the individual transactions plus £0.20. You can get started quickly by entering your merchant details once you've been approved for an account. No lengthy registration forms here. Additional details will be required for merchants based in Canada, UK, Denmark, and Australia during registration.
Another well-known Magento 2 payment gateway integration is Amazon Payments. Launched in 2007, Amazon Payments, also known as Amazon Pay or Pay with Amazon, is a feature that allows buyers to purchase goods on participating websites using their existing Amazon account.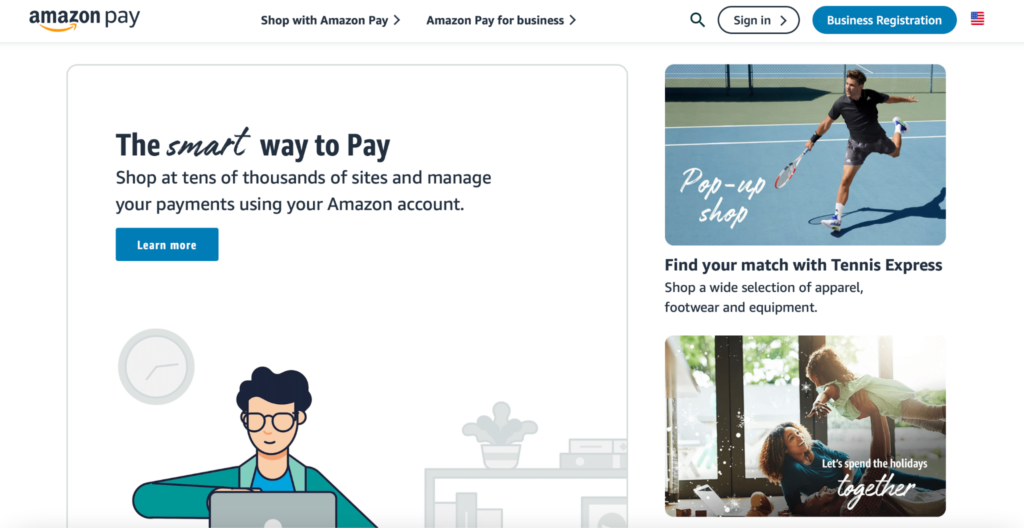 When you integrate payment gateway 01 into your Magento 2 store, shoppers can check out faster by having all their shipping and billing information already stored in their Amazon account. Plus, if you use Fulfillment by Amazon (FBA), your orders will be routed directly to an Amazon fulfillment center for processing and shipping. As a result, customers will love buying from your store because they don't have to type in all of their information every time they make a purchase, and you'll love it because orders will be fulfilled quickly and efficiently.
However, Amazon Payments pricing system is pretty complicated. They include a $0.30 authorization fee, plus transaction and cross-border processing fees as illustrated in the tables below: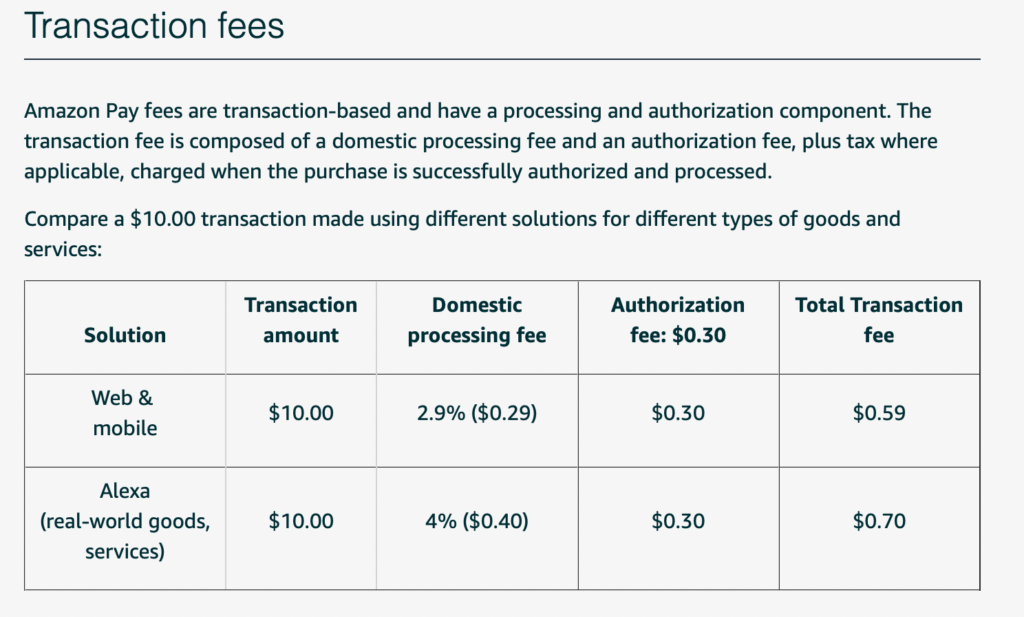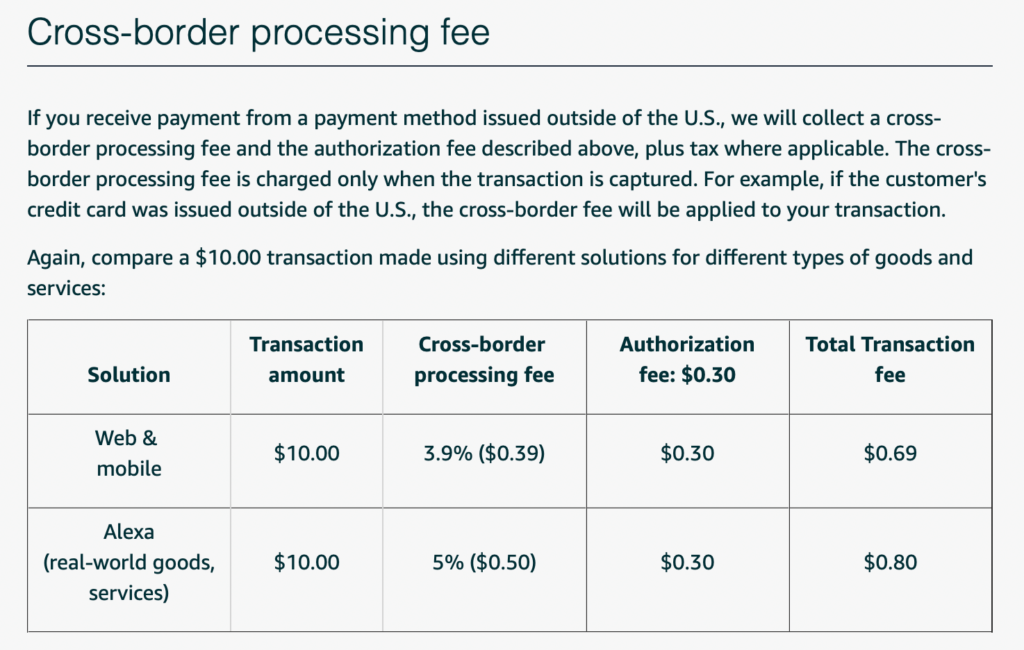 Starting as a Swedish startup in 2005, Klarna is one of Europe's top online payment providers. Trusted by global brands such as H&M, Sephora, Adidas, etc., their innovative system provides an easy way for customers to spread out their purchases over three monthly installments.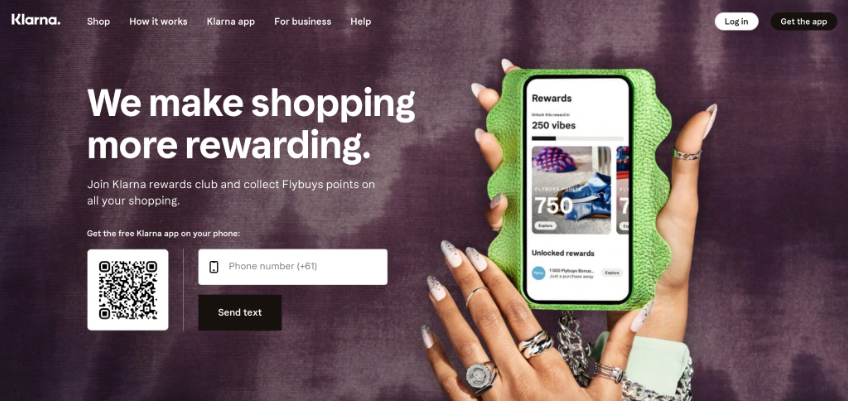 This flexibility allows customers to delay payment without affecting sellers' conversion rates – which is great for customers who might need some time to pay for their purchases. This type of trust between seller and buyer can be huge – particularly on high-ticket items where people often need more time than standard payment processing allows.
Plus, Klarna uses machine learning algorithms to predict whether or not a customer will complete their purchase, so you know if they're likely to buy before they buy. However, customers using Klarna won't see their total order cost until they place an order and enter their payment information. What's more, its' pricing structure is reasonable, costing $0.30 plus variable fee up to 4.99%.
Is 2Checkout good is a question that a lot of online merchants want to find the answer to. Since its inception in 1999, 2Checkout has established itself as one of the world's leading online payment gateway. It offers merchants payment solutions that are both secure and reliable. Most notably, it offers 3-D Secure integration that helps protect consumers against identity theft when using their credit cards online.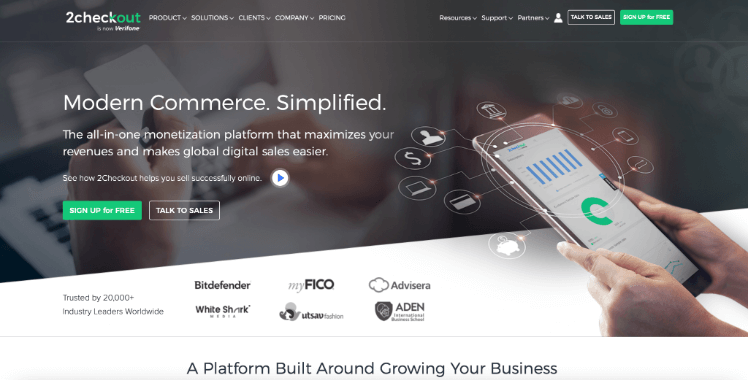 Moreover, 2Checkout comes integrated with global shopping carts such as Shopify and Bigcommerce – meaning your customers don't have to worry about currency conversions or different billing methods when purchasing from abroad (of course, as long as they use one of these platforms). A definite must-have if you want to start taking payments instantly.
2Checkout comes with two pricing plans, 2SELL and 2SUBSCRIBE, priced 3.5% + $0.35 and 4.5% + $0.45 respectively
In the list of top third party payment providers, Dwolla deserves to be mentioned. This payment gateway is a free, open-source solution that comes as an excellent addition to your Magento installation.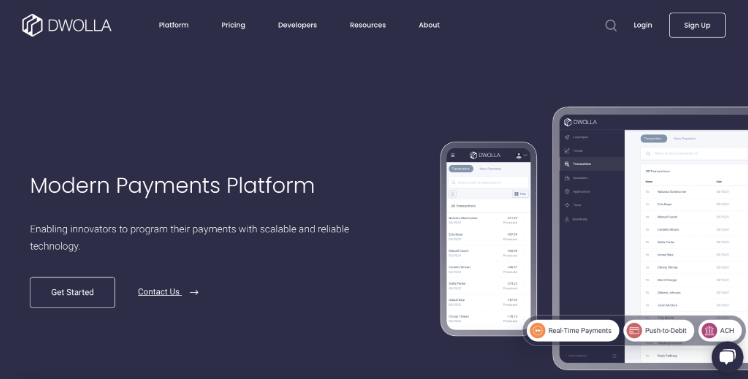 It's popular among mid-to-small-sized stores, as it does not require them to have a merchant account. Also, Dwolla doesn't restrict your transaction amounts so that you can accept payments ranging from $1 to thousands of dollars on a single site. In addition to accepting payments from credit and debit cards, it also lets merchants accept ACH payments.
It comes with a ton of features, including embeddable QR codes, and supplies services for handling recurring payments as well as gift cards. Additionally, there are four pricing plans that Dwolla provides, including Pay-as-you-go (0.5%), Launch ($250), Scale ($1000), and Custom ($2000).
In recent years, Apple Pay has been recognized as a well-known third-party payment providers, used on a wide range of Apple devices. Undoubtedly, when it comes to mobile payment, Apple is at the forefront of innovation. Besides, it works with most major credit cards and supports purchases at most major retailers.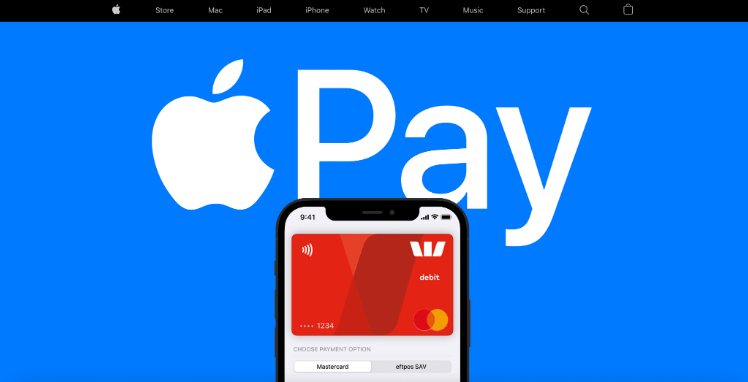 It works with NFC-enabled point-of-sale terminals at brick-and-mortar retailers and uses tokenization rather than storing any credit card data on your phone. That said, Apple Pay can be a powerful addition to an eCommerce store's payment options because it integrates with a POS system. As a platform solely based on touch ID and face ID, transactions made through Apple Pay are entirely seamless. It's faster than traditional card transactions, too, so you can get on your payments faster.
Last but not least, it's completely free to use Apple Pay! So for all of the reasons mentioned above, it's worth using Apple pay for Magento 2.
Skirll is a UK-based payment gateway for Magento merchants at a lower cost than traditional gateway providers. That is possible because Skirll uses an alternative method of payment called multilateral netting that allows you to process all transactions together in one batch.
Skirll also furnishes direct debit processing, which gives you more freedom in how your customers make their payments. For added security, it does not store any card data on its servers. Instead, it creates a unique token for each transaction to make transactions completely secure.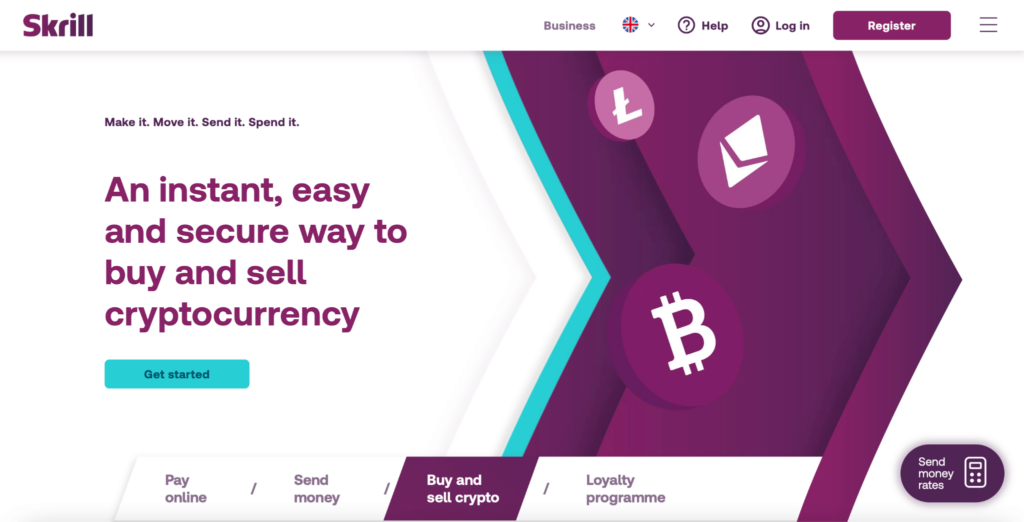 One great thing about Skrill is that they provide their services in almost 200 countries, which means reaching out to almost any place in the world is possible through them.
Skrill's pricing plans are wholly transparent and start from as little as 1.9% per transaction. There are no setup or implementation fees to pay, and there is a 100% free option for merchants who only have a few transactions a month. That makes Skrill highly appealing to startups that don't have much capital available at first.
Another famous name in the list of payment gateway providers is PayU. It's a universal payment solution that supports millions of customers in more than 200 countries and 25 currencies. Compared to other gateways on our list, its platform brings more customization options while also supporting various languages, including English, French, and Spanish.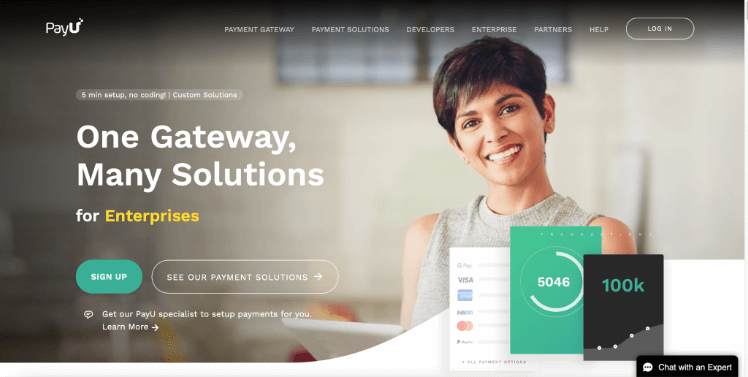 PayU is known for speedy payments and easy integration with sites and apps. It supports both local and international cards, as well as digital wallets such as Paytm. In addition, its processing times average under 30 seconds which makes it one of India's fastest gateways to use. If you have questions, PayU offers 24/7 support through live chat and email. Customer service satisfaction is guaranteed!
Its competitive rates have also helped it rise above its competitors. For domestic transactions, they charge 2%. For international ones, the fee is 3% (not including GST).
Check out the complete guide on adding PayU into your eCommerce platform here!
Google Pay is a mobile payment service used to process payments through Google's platform. It is primarily used to process transactions through apps and websites on mobile devices and does not work with web browsers. It launched in 2017 and has partnerships with MasterCard, Visa, Discover, and American Express.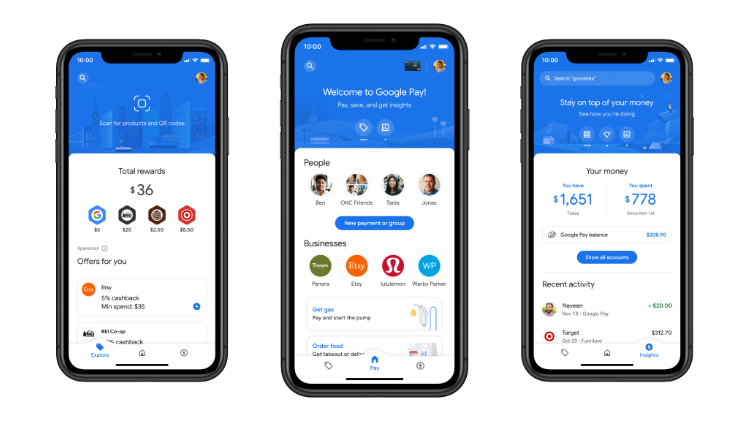 Like Apple Pay, it uses Near Field Communication (NFC) technology to make purchases, which lets customers authorize transactions with a fingerprint or PIN code. In addition, this payment gateway offers seamless integration with your online store, and setup only takes a few minutes. It's even compatible with non-Android devices through responsive design. So anyone who visits your site can make payments using their phone or tablet.
Google Pay's fees start from 1.9% plus $0.3 per transaction.
Click on this link to find out the Google Pay payment gateway tutorial.
Wrapping Up
Magento 2 payment gateways are an integral part of the Magento 2 eCommerce platform, processing transactions smoothly and efficiently. Gateways allow you to set up your Magento 2 store to accept credit card payments from your customers and help you process various other payment methods such as PayPal.
Hopefully, this comprehensive blog has provided you with the top Magento 2 online payment providers, along with their benefits and considerations when choosing a payment gateway for your Magento website.
At Magezon, we provide many other fast, efficient yet affordable Magento extensions that can help you optimize your store and win sales. So visit Magezon to pick ones for yours!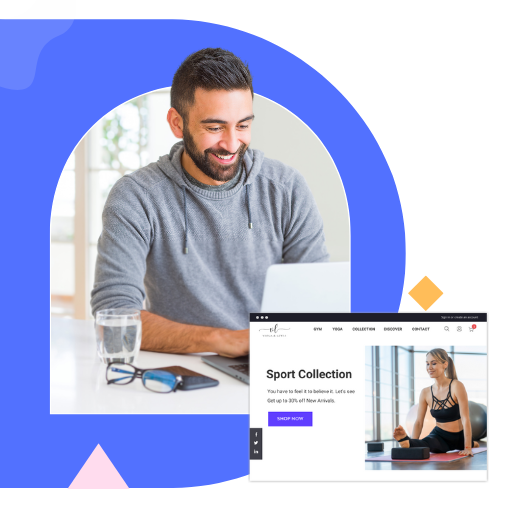 Optimize Your Magento Store With Powerful Extensions
Looking for fast, efficient and well-coded extensions to build or optimize your Magento stores for sales boosting? Then visit Magezon website and grab necessary add-ons for yours today!