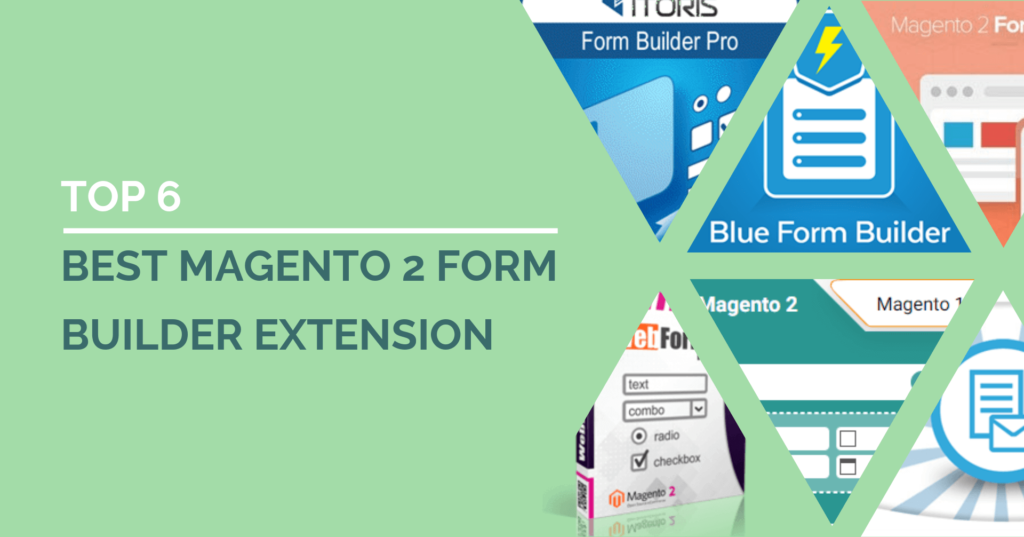 Forms are an essential part in connecting your online business with customers. On the one hand, they help you collect needed data from customers easily. On the other hand, customers can contact you at any time.
However, creating an online form normally requires coding skills. If you have little or no knowledge on this field, it'd be tedious. And you may end up spending hundreds of dollars hiring a developer. Even you are a master of coding, it may take hours to build a form, which is also at the high risk of unwanted bugs.
So a smart choice is to choose a 3rd party form builder extension. This not only helps you create forms quickly and easily but also equips them with various features. If your stores are Magento based, keep reading as we'll give you a list of 6 best Magento 2 Form Builder extensions.
1. Blue Form Builder – Magezon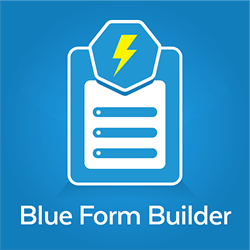 Price: $149
Compatible: CE 2.1.x – 2.3.x, EE 2.1.x – 2.3.x
Blue Form Builder by Magezon is an easy to use & powerful form builder for Magento 2. User friendly backend, effective form management and optional plugins. All make it a must have extension to build any Magento 2 forms with high conversion rate.
DETAILS >>
---
Key features:
Simple and intuitive drag & drop.
Easy file uploads.
Auto email notifications to admin and customers.
Spam prevention: Google reCaptcha & Magento 2 Captcha.
Easy to embed forms using widget with 4 display types.
10+ customizable form templates.
Multi page forms.
Advanced validation.
Form layout and style customization with no CSS skills needed.
Optional plugins: Smart Conditional Logic, Report, Form Products, PDF, MailChimp and so on.
100% responsive and Ajax based forms.
30+ form elements: single line text, email, radio list, file upload, reCaptcha, Google Maps, etc.
Custom variables for dynamic emails and success message.
Form pre filling.
Easy to manage all form submissions on one page.
2. Magento 2 Contact Form Extension – Plugin Company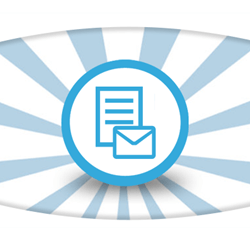 Price: $215
Compatible: Magento 2.1.x – 2.3.x
Maybe you'll hesitate a little bit when looking at the price. However, with a wide range of features, it's certainly worth purchasing. This Magento 2 Contact Form extension lets you create almost all kinds of forms with simple drag & drop.
DETAILS >>
Key features
User friendly drag & drop interface.
Form validation.
2 functionalities of Captcha to prevent spam.
18 beautiful Bootstrap themes.
100% responsive and Ajax frontend design.
Extensive multi page forms.
File upload support.
Easy form embedding as pop up or slide out using form widget.
Handy multi column forms.
Form pre filling with customer, product and category info.
Dynamic forms with conditional logic.
Fully customizable admin & customer email notifications.
Easy to manage form submissions.
Fully multi lingual forms.
3. Visual Magento 2 Form Builder – Landofcoder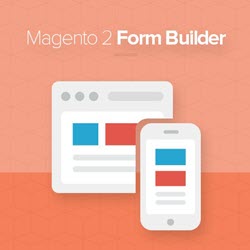 Price: $99
Compatible: Magento 2.0.x – Magento 2.1.x – Magento 2.2.x – Magento 2.3.x – Magento EE 2.1.x – Magento EE 2.2.x
As easy as Google Forms, this drag & drop Magento 2 Form Builder by Landofcoder allows you to create forms just in minutes. It not only gives customers the best experience but also helps you analyze their data effectively.
DETAILS >>
Key features
100% responsive & AJAX based frontend design.
Drag & drop custom form builder.
Visual content builder.
Multiple form fields.
Before / after form content.
14 pre built form templates.
Protect against spam with reCaptcha.
Display forms anywhere with multiple display types.
Customizable form layout with Bootstrap grid.
Easy to customize design options: background, font, icon, border.
Export form data to CSV.
Auto send 'Thank You' emails to users after they submit a form.
Custom HTML field.
Auto add emails to newsletter subscription list.
Easily manage blacklist via email and IP.
Reply email address in message.
4. Magento 2 Custom Form Builder – Amasty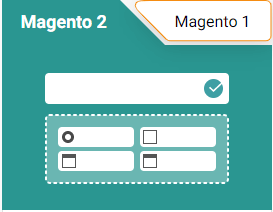 Price: $199
Compatible: Magento 2.1, 2.2, 2.3
With a simple form builder, Custom Form Builder by Amasty is a great tool to create web forms of any kinds in next to no time. Also, you can customize each form the way you want and expand Magento 2 functionality with this form builder for Magento 2.
DETAILS >>
Key features
Create multiple forms with multiple input types.
Drag n drop form builder.
Multi page forms.
5 ready to use form templates.
Google Maps and reCaptcha support.
Display multiple forms on one page.
Easy to customize forms with various options.
Collect and analyze submitted data.
Fully mobile optimized design.
5. SmartFormer Gold for Magento 2 – Itoris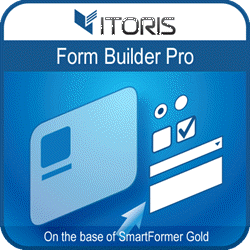 Price: $199
Compatible: CE 2.0.x, 2.1.x, 2.2.x, 2.3.x, EE 2.0.x, 2.1.x, 2.2.x, 2.3.x
As a visual and advanced Magento 2 form builder extension, Itoris' SmartFormer Gold empowers you to create custom forms of any complexity in just a wink of an eye. From beginners to developers, all users can use this form builder with ease.
DETAILS >>
Key features:
Visual drag n drop editor.
Multi page forms.
Edit HTML attributes, styles, events per element.
Create dependent and conditional form fields.
Easy to manage all form submissions in the backend.
Create custom validation rules.
Create unlimited email templates.
Send separate emails to admin, customers or 3rd parties.
Integrate with 3 kinds of Captcha.
Let users sign form with Digital Signature.
Allow customers to edit submissions on frontend.
Easy to connect forms with database.
Export and import forms via a file.
Export form submissions to CSV/ PDF.
Insert forms anywhere via direct link, widget or XML layout.
Support built in advanced editors: PHP, HTML, JavaScript, CSS.
Support a wide range of form elements.
Responsive design for tablets and mobile devices.
6. WebForms Pro Magento 2 – MageMe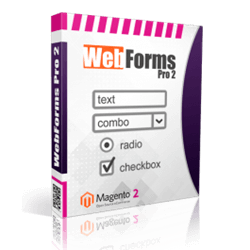 Price: $99
Compatible: CE 2.0, 2.1, 2.2, 2.3, EE 2.0, 2.1, 2.2, 2.3
WebForms Pro is a user friendly Magento 2 Form Builder extension to create forms of any levels, from simple to complex. Come with a wide variety of great features. Easy for beginners to build forms and for professionals to extend functionalities.
DETAILS >>
Key features
Form builder with unique settings options.
Multi column form layout.
Responsive frontend design.
GDPR compliant.
Submission management.
Conditional form fields.
Auto email notifications with templates.
Reply to users' submissions.
Form widget to display form in any frontend position.
Export form submissions to PDF.
Create multi step forms.
Integrate with Google reCaptcha v2.
Limit admin and customer form access.
Control submission status.
To sum up
Above is a list of top 6 best Magento 2 form builder extension that will be constantly updated with price and Magento 2 version. If you are looking for a form builder, hope that this list will help you find the right one for your store. If you have other form builder extensions to share, feel free to leave us a comment below.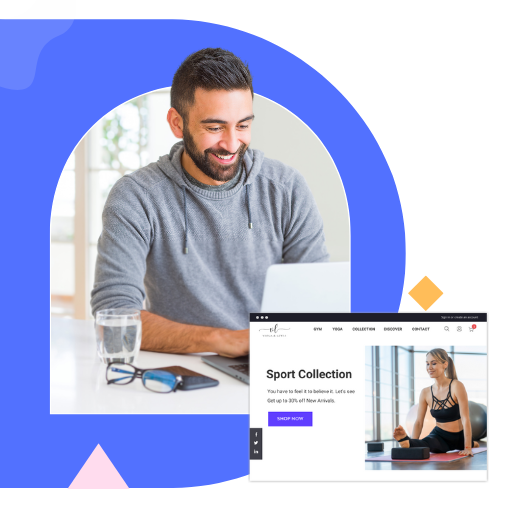 Optimize Your Magento Store With Powerful Extensions
Looking for fast, efficient and well-coded extensions to build or optimize your Magento stores for sales boosting? Then visit Magezon website and grab necessary add-ons for yours today!