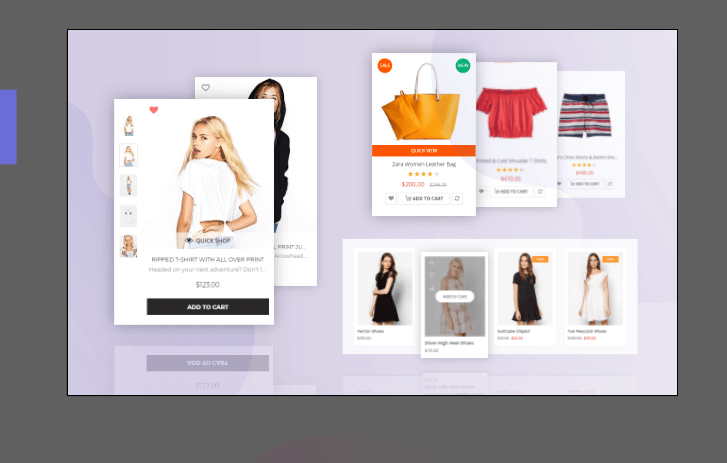 Are you finding an extension that makes outstanding products and reaches your business? In this blog, we will introduce 10+ best Magento 2 Product Labels extensions in 2022 with useful information. We hope that you will choose a suitable extension for your store online.
What is Magento 2 Products Label Extension?
Magento 2 Products Label extension is an effective tool that helps admins design customize labels/stickers from the backend. These appealing labels attract clients' attention and gain your commercial.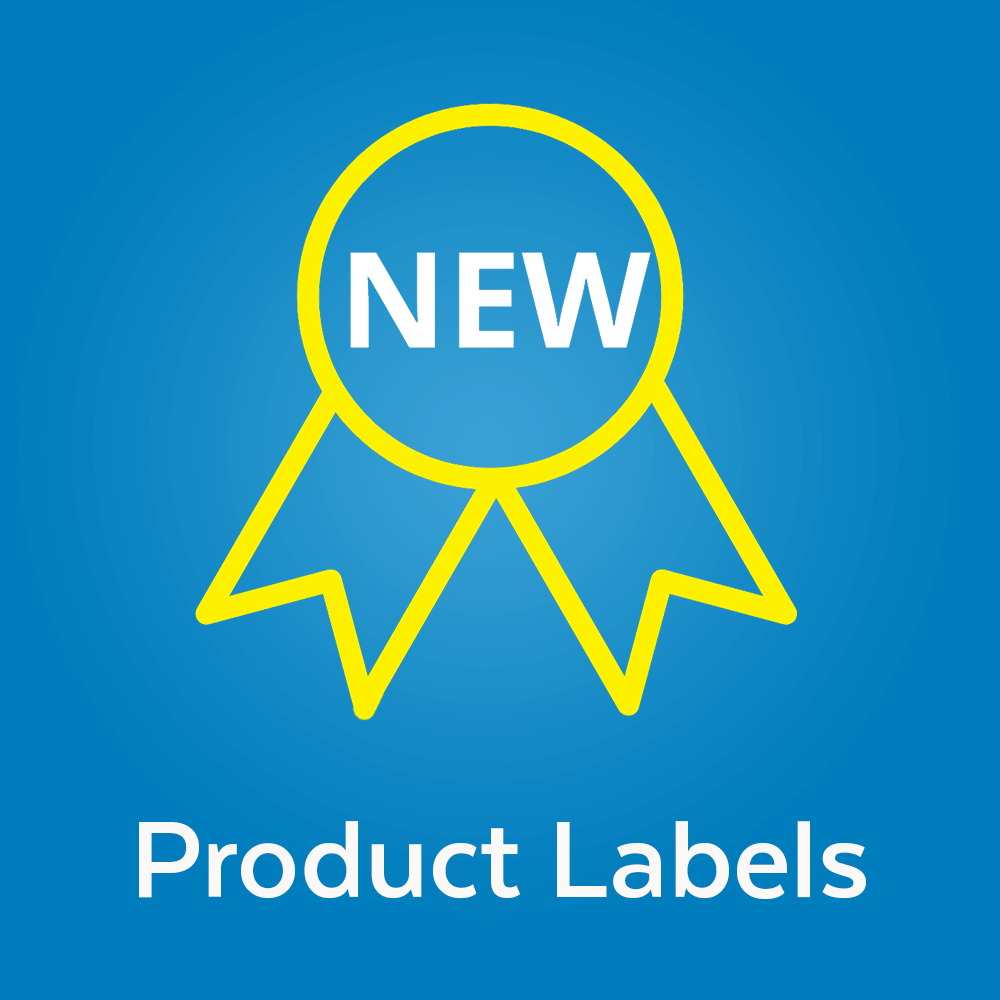 Magezon's Magento 2 Products Label Extension is a great tool that makes your product outstanding with appealing labels such as "Hot", "New", "Sale Off". These actions increase the conversion rate as well as boost sales on your website. You will gain a lot of benefits when installing this module.
Key features:
Configure to display labels freely
Create specific labels using 10 predefined variables
Add labels to 21 positions with preview function
Flexible conditions for the labels to display
Set time period for labels
Configure the label priority
Create an unlimited number of labels
2. Mageplaza – Product Labels Module for Magento 2 | $129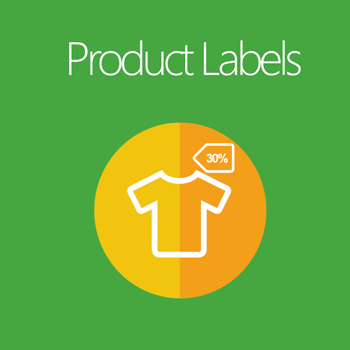 Mageplaza Product Labels for Magento 2 is a comprehensive tool which attracts customers' attention and stimulates your business. Specific promotion campaigns with appealing labels will help your website conversion rate. This module allows you to customize quickly and freely.
Key features:
Ready-to-use appealing labels
Apply Best-seller labels
Easy to customize labels messages by variables
Rule-based product labels
Flexible product labels design
3. Bsscommerce – Magento 2 Product Label extension | $59
You can create a lot of labels to highlight products or special offers form Bsscommerce Magento 2 Product Label module. This is a necessary extension for any store online that makes clients pay attention and buy products.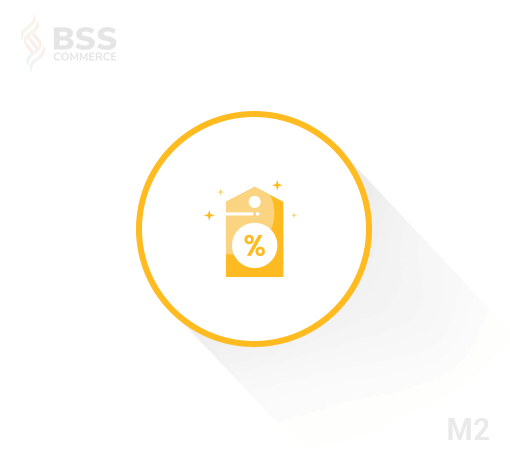 Key features:
Freely upload product labels to use
Drag and drop labels to choose the position
Show various labels on one product
Enable to show labels to targeted customer groups and store views
Mass-apply labels to products by conditions
4. Hungersoft- Product Labels | $79
Hungersoft Product Labels Extension allows admin to display for your items with various conditions such as sale, highlight new products, static messages, or dynamic messages. These actions motivate customers' attention and gain your goal. You also can upload any images or create images as you want for labels. This tool allows you to position the label using the predefined positions tags or you can add custom CSS to position it anywhere on the product image. Key features:
Show labels at a product level.
Customize unlimited rules to show match products and show labels.
Add conditions to trigger rules.
Configure rules at a store level.
Choose customer groups that can view labels for a particular rule.
Prioritize rules.
Enable/ disable duration to show labels pertaining to the rule.
Upload any images for a single product view page and product listing blocks.
Use predefined positions to show labels or use custom CSS.
Dynamic text is shown on the labels when using predefined variables such as product attribute values, stock, special price remaining time, etc.
5. MageAnts – Magento 2 Product Labels extension | $89
MageAnts Magento 2 Product Labels is a useful tool for your store. You can use it to design unlimited numbers and unique images that make your business gain effective sales and increase conversion rates. This is a part of the marketing strategy for e-commerce sites.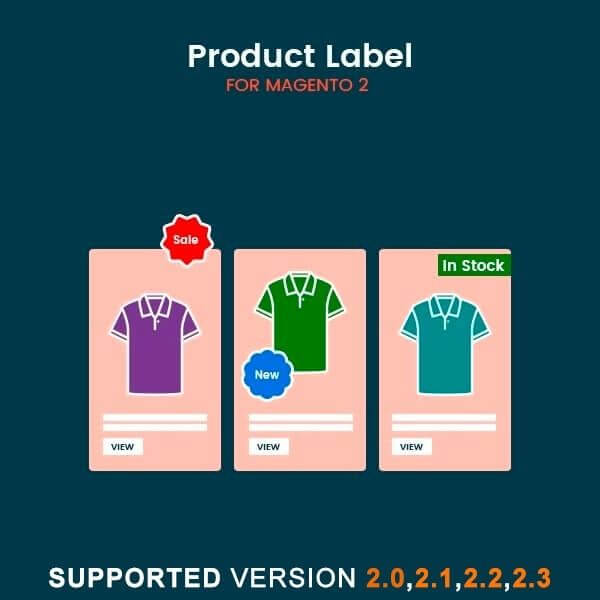 Key features:
Customize product labels for describing the uniqueness of them.
Customize the color, position, type, text, etc. according to your preference.
Design various types of product labels like sale, discount, hot new, etc.
Upload images for creating custom sticker designs.
Prioritise the different labels for every product.
Enable/disable specific labels for products, categories, and stores.
6. Magebees – Product Labels for Magento 2 | $49
Magebees Product Labels for Magento 2 module allows the admin to customize unlimited labels like new products, special offers that attract clients to purchase your product from the backend. Specially, you can set different conditions like date time duration, price range, stock status, selected products, and categories. Moreover, you also can install easily and use this extension.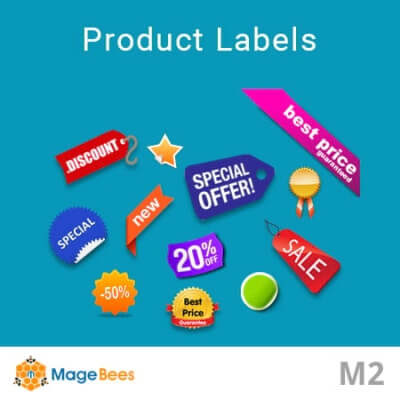 Key features:
Create multiple labels for highlight products.
Filter labels by products, categories.
Can display labels at specified stores and customer groups if you want.
Set label priorities.
Predefined variables for label text with custom text.
Manage label dimensions separately from admin.
Control different label positions.
Manage different conditions from admin for labels.
7. Solwininfotech – Magento 2 Advanced Product Labels module | $79
Solwininfotech Advanced Product Labels extension for Magento 2 is a tool that helps you display different product labels like Hot (Best Seller), Sale, Offer, Featured, New, etc. You can create anything that attracts clients to buy products from your store. This tool also helps to run automatic marketing campaigns for special events to boost customers' purchasing behavior.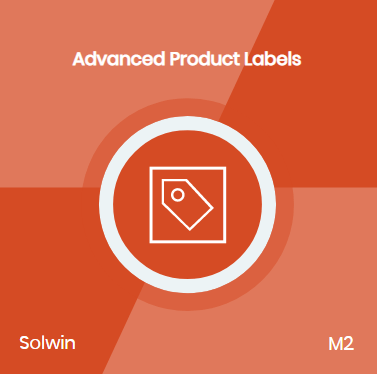 Key features
Easy To Install & Manage
Enable/Disable From Backend
Display Different Types Of Labels
Unlimited Number Of Labels
Nine Predefined Label Positions
Change Text And Image Of Label
8. Webkul – Magento 2 Custom Product Labels | $29
Webkul Custom Product Labels for Magento 2 is a smart choice for your website. Admin can design customized labels for products. This is a great way to attract customers to notify offers, discounts, and new products, new arrival, exclusive, sold out, out of stock. Moreover, this extension makes clients easier to recognize your product based on a unique label.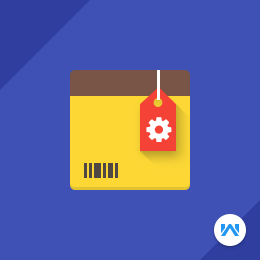 Key features
Promotional Stickers: add custom labels to attract visitors' attention
Design Labels: custom label title, logo, status, and position.
Label Position: Define the display location of the label on the product.
Display Labels: Visible on all pages – product, category, search, advanced search, wishlist, compare, and other CMS pages.
Assign Labels: Assign labels to all the product types.
Create Unique Labels: Create & Manage custom labels for all events on your website.
Define the display location of the label on the product – Top Left, Top-Right, Bottom-Left, Bottom-Right.
Product labels are visible on the Related/Up-sell/Cross-sell products.
9. Magenest – Product Labels for Magento 2| $99
Magento 2 Product Labels extension by Magenest will help you design labels, call to action that appealingly makes highlighting products. These actions encourage clients to buy more items from your store online.
Key features
Customize and place your labels with ease as sale, new products.
Create highlight products with no limit to what you can think of such as sales, hot new, bestsellers, etc.
Customize and set your stickers easily
Emphasize product attributes
Set conditions and rules for the labels to apply to products more quickly
10. Amasty – Product Labels for Magento 2 | $298
With Amasty Product Labels for Magento 2, you can make customers pay attention to highlighting new arrivals, as well as special products and offers. This will support your online store to increase conversion rates and boost sales. Moreover, flexible customization allows admin to design any labels freely and instantly.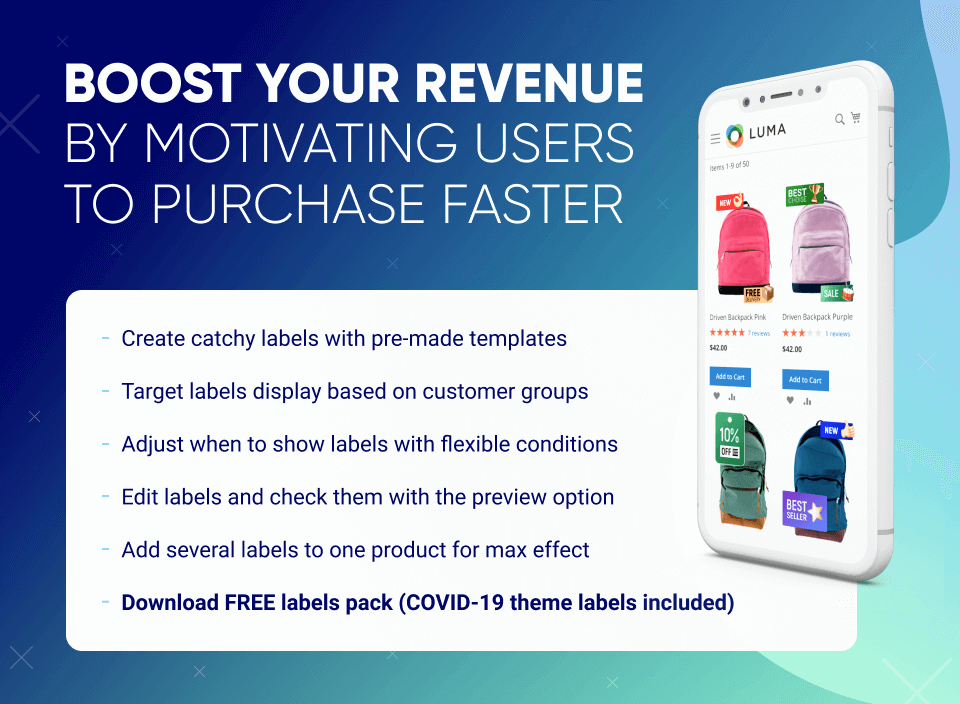 Key features
Design catchy labels with ready-made shapes
Show various labels to different customer groups
Use flexible conditions for the labels display
Edit/ check labels with the preview option
Show several labels on one product
11. Boostgrid – Magento 2 Product Labels | $99
Magneto 2 product labels extension by Boostgrid allows your website display labels to appear automatically in product images in the category and product pages. With labels, your customers can easily distinguish between the products that are set on sale and the rest to boost purchasing decisions from customers. This tool makes easy and simple customization of label image or text from the backend.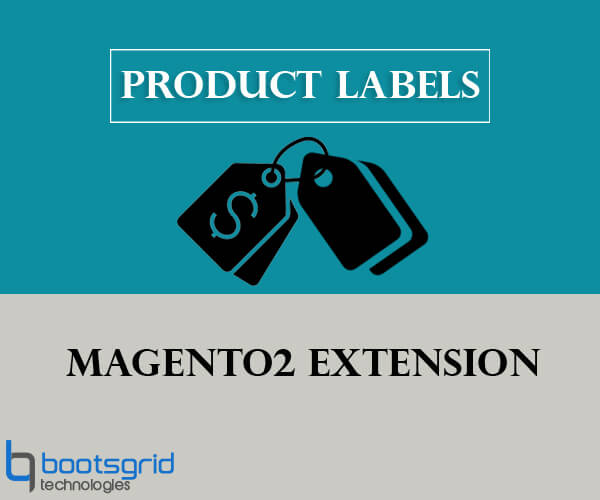 Key features
Enable/disable the product label module through store configuration.
Customize a label (image or text) from the backend.
Use advanced settings/ CSS to make labels attractive.
Set a limited number of labels to display on each product.
Set a label position around the product image.
Decide a time period and date range to display labels.
Set a stock range to display labels.
Set a price range to display labels.
Highlight the product labels by sale, hot new, special sale.
Configure labels for out of stock products.
12. LandofCoder- Magento 2 Product Label | $169
By using Magento 2 product label extension by LandofCoder, you can use a wide range of pre-made labels such as bestseller, new arrival, exclusive, or customize product labels on your personal preferences to highlight your products. Products attached to those labels create a feeling of urgency and desire for online shoppers to buy, and hence your store conversion rate goes up.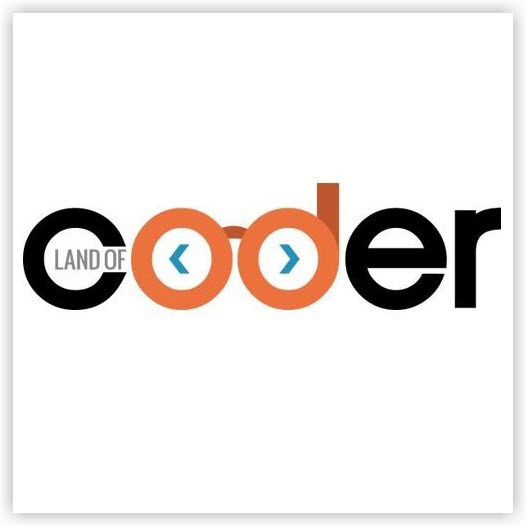 Key features:
Customize your products labels with ease
Highlight your storefront with special offers labels
Make your promotions automatically display using labels with conditions
Inform your customers about the status of products
Boost sales revenue with some simple rules
Conclusion
10+ best Magento 2 Product Labels Extensions in 2020 blogs are shown above with detailed information about vendors, price, key features, and description. We hope that you can choose a suitable module for your website.
We also write listicles, we think that it is necessary for you. Don't hesitate to check out, leave comments, and ask any questions for us.
At Magezon, we provide many other fast, efficient yet affordable Magento extensions that can help you optimize your store and win sales. So visit Magezon to pick ones for yours!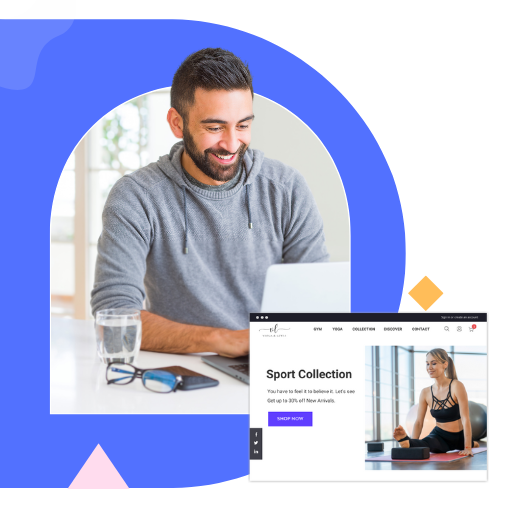 Optimize Your Magento Store With Powerful Extensions
Looking for fast, efficient and well-coded extensions to build or optimize your Magento stores for sales boosting? Then visit Magezon website and grab necessary add-ons for yours today!