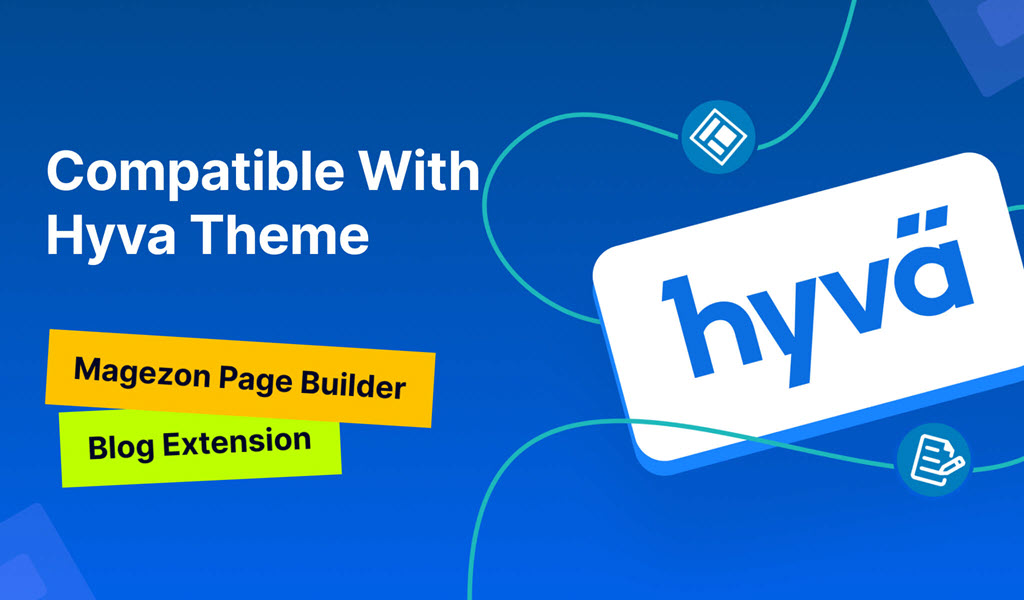 With the increasing popularity of the Hyvä theme, Magento 2 extension providers have been largely focusing on the compatibility between their extensions and this theme. Magezon, of course, is no exception.
Making an extension compatible with Hyvä requires a lot of time, so for now we prioritize our key products that also attract the interest of many customers. And yes, today, we officially announce that Magezon Page Builder and Blog now work smoothly with the Hyvä theme.
About Hyvä Theme
Hyvä is a frontend theme for Magento that is built from scratch using a completely blank theme. Despite being a newly released theme in the market, Hyvä has produced a true revolution in Magento. According to BuiltWidth, there are "2,428 websites using Hyva Themes which includes location information, hosting data, contact details. 2,153 currently live websites and an additional 9,873 domains that redirect to sites in this list."
So what makes this theme that successful? Let's take a look at the below list:
Reduced complexity
Improved performance
Improved developer experience
Reduced dependencies
Developer velocity
Reduced learning curve
Strong and growing community
Magezon's Hyvä Compatible Extensions
Magezon Page Builder
Magezon Page Builder is our flagship product that has been trusted by 3,000+ customers around the world. It will replace Magento's default Page Builder to help you quickly create content for CMS pages, static blocks, category descriptions, and product attributes.
Every feature that a page builder should have can be found in our user-friendly, drag-n-drop Magezon Page Builder. From elements, templates, live preview to custom options and responsiveness control, you can find them all.
Blog
No need to use a third-party platform like WordPress to build a blog for your Magento 2 website. Our Blog extension offers all the features you need for a fully functional blog. You will have control over blog content, layout, navigation, SEO options, responsive design, import and much more. In particular, the extension is compatible with Magezon Page Builder, allowing you to build blog post content using the Page Builder interface.
Update: We are actively working on making other extensions compatible with the theme. Please check the full list of Hyvä-compatible extensions here.
How to Access Hyvä-Compatible Package
Please follow these steps to get Hyvä-compatible packages for Page Builder and Blog.
Step 1: Purchase the two extensions on our website as usual. Then go to My Downloadable Products to download and then install the main extension packages on your site.
* Note: It's required to use the latest version of each extension. So if you've already purchased the extension but not upgraded to the latest version, please do upgrade. If you're using the latest version, you can skip this step.
Step 2: Install an additional module to make the main package compatible with the Hyvä theme. Here is the guide to install it:
1. Magezon Page Builder
Download the module: composer require hyva-themes/magento2-magezon-page-builder
Install the module: bin/magento setup:upgrade
2. Blog
Download the module: composer require hyva-themes/magento2-magezon-blog
Install the module: bin/magento setup:upgrade
Conclusion
For other extensions, we will definitely schedule to make them compatible with the Hyvä theme. So stay tuned for our updates. If you have any questions or need any help with the compatibility, please contact us via [email protected] or ticket system. Thank you!