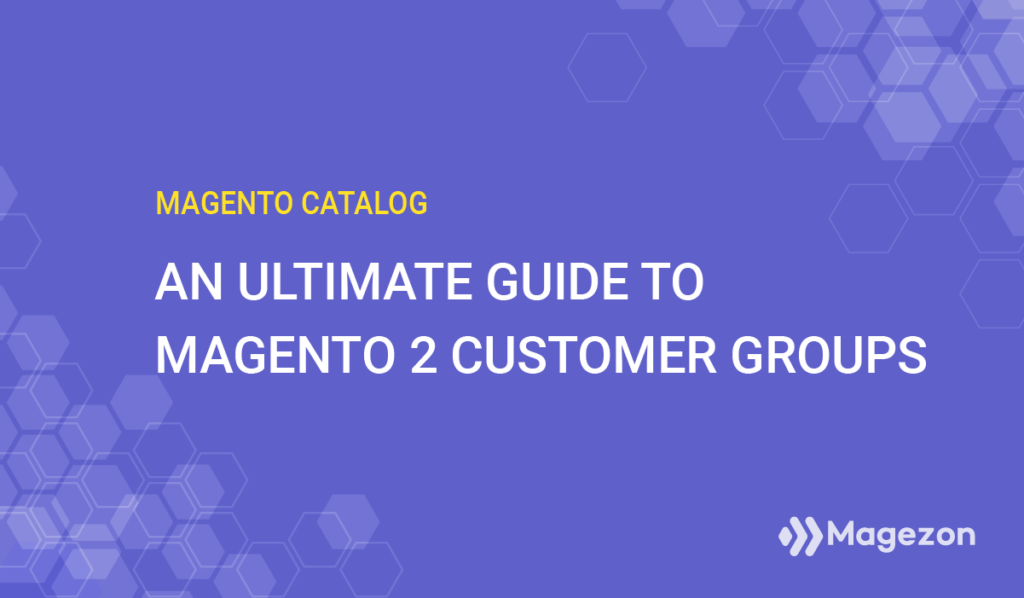 Merchants often create onsite promotions to engage a particular customer group. For instance, intending to skyrocket their sales, they offer a special discount to wholesale customers who need to purchase products in bulk. However, if your online store is growing faster with an increasingly large number of customers, assigning discounts, tax classes, or content to each customer in a shared group is a cumbersome or even impossible task. 
Being a merchant owning a Magento-based store helps set your mind at ease because this platform provides you with a neat way out – Magento 2 Customer Group. Not only can this functionality greatly optimize productivity but deliver the personalized experiences every customer wants. If you are starving for an in-depth article on Magento 2 customer group, you've certainly come to the right place. Ready to jump in?
What Are Customer Groups in Magento?
Magento 2 Customer Group is a functionality that helps you assign customers to specific customer groups. In other words, it is a way of gathering customers that are similar in certain ways. Owing to this, you can apply sales discounts and tax classes automatically or manage the content displayed to all customers in a certain group instead of doing with each individual customer.
By default, Magento 2 has four customer groups: General, Wholesale, Retailer, and Not Logged In. Besides, depending on your business purposes, you can create as many extra customer groups as you want. 
What Can You Do With Different Customer Groups?
You can utilize customer groups to do numerous things in the Magento store, especially when you extend its functionality. So let's figure out what you can do with Magento customer groups.
1. Apply Cart Price Rules to a Certain Customer Group
Magento 2 Cart Price Rules enable you to give your customers discounts if their cart meets given conditions. While you are creating a cart price rule, there is a field named Customer Groups from which you can select groups to apply the rule.
For instance, we have set a "Buy three tee shirts and get the 4th free" cart price rule. In this case, we assigned this rule to the Wholesales customer group. If a customer in this group purchases three tee shirts, they will receive the fourth free. Those who buy three tee shirts but are not involved in the wholesale group won't obtain the discount. 
You may also like: Set Up Magento 2 Cart Price Rules with Examples in Detail.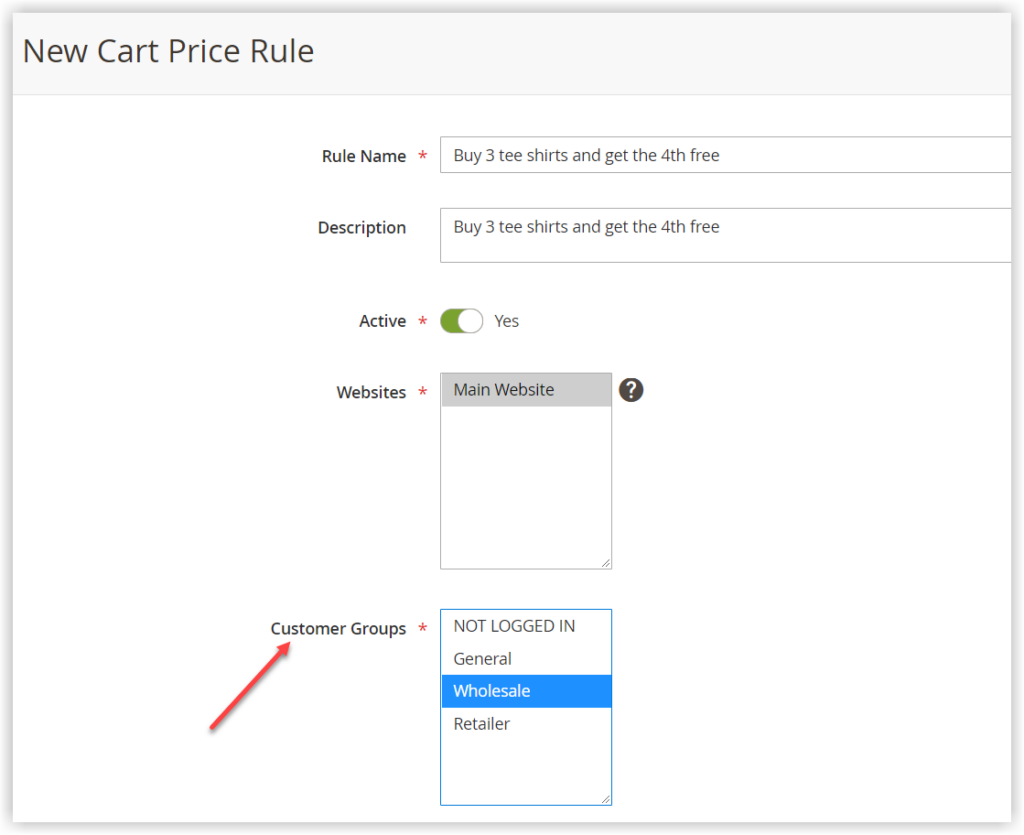 2. Apply Customer Group Price Rules 
This is particularly useful when you encourage any customer group to purchase more items of a product or do a specific action depending on your goal. Then, you only need to assign the price rule to the customer group. For example, let's say that to encourage users to register, you can provide a discount for customers in all groups except for those who are not logged in.
Besides Magento 2 group prices, you can apply the tiered prices to your wanted customer groups. This advanced pricing type enables online merchants to provide discounts for customers based on the ordered quantity of a product. Customers whose cart has a certain quantity that matches the settings will get a discount for the tiered price. However, if you continue to apply this tiered price rule to the retailer customer group, customers who must be a part of this group can receive the tiered discount. 
You may be interested in Magento 2 Advanced Pricing Explained.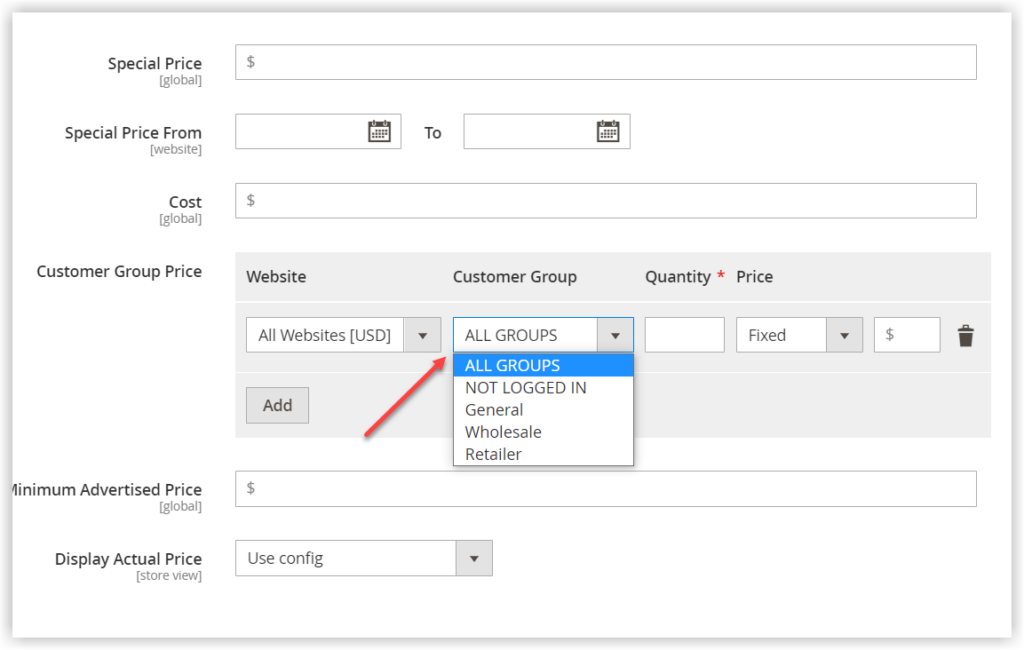 3. CMS Block Display Restrictions 
You may use Magento CMS blocks to share any important information with customers, such as special offers. However, there are times when you want to restrict the visibility of a CMS block to particular customer groups. In this case, selecting the customer groups that can see these blocks is advisable.

4. Restrict the Oorder Attribute Field's Visibility 
The standard Magento doesn't offer you the ability to add the custom field to the checkout page. That's where Magento 2 Order Attributes extension comes in. One of its outstanding features regarding the Magento 2 customer groups is the ability to restrict the visibility of a custom attribute field to any customer group. For instance, you can utilize this feature to make a discount field visible to the wholesale group, with a view to getting these high-demand customers to spend more in your online store.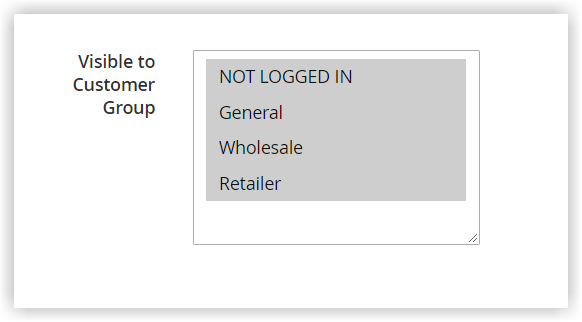 Default Customer Groups in Magento 2
As already mentioned, the standard Magento 2 offers four customer groups: General, Wholesaler, Retailer, and Not Logged In. Once a new customer signs up for their account, they will be assigned to the General customer group as the default one. If you want to change the default group, do some configurations from the backend.
Navigate to Stores → Configurations.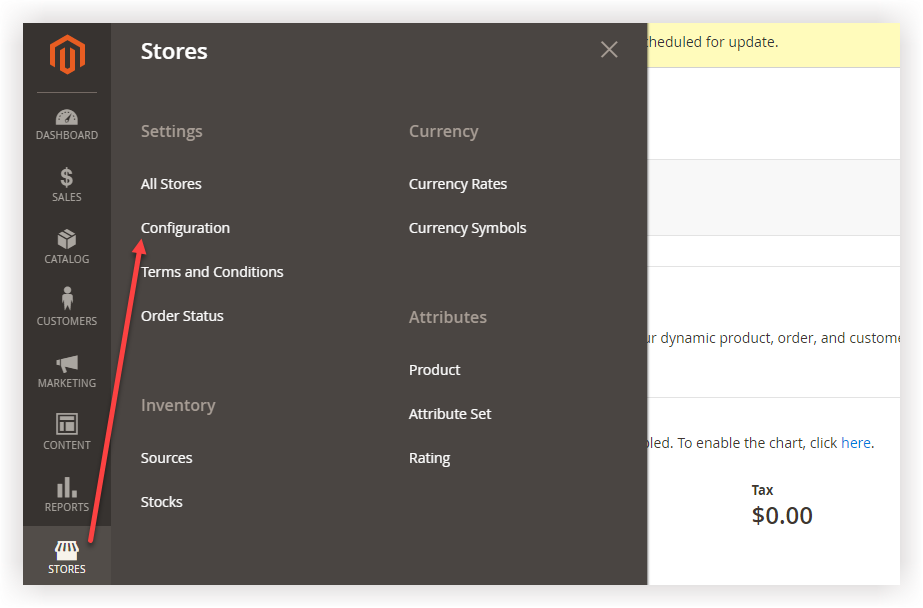 Expand the Customers tab—select Customer Configurations.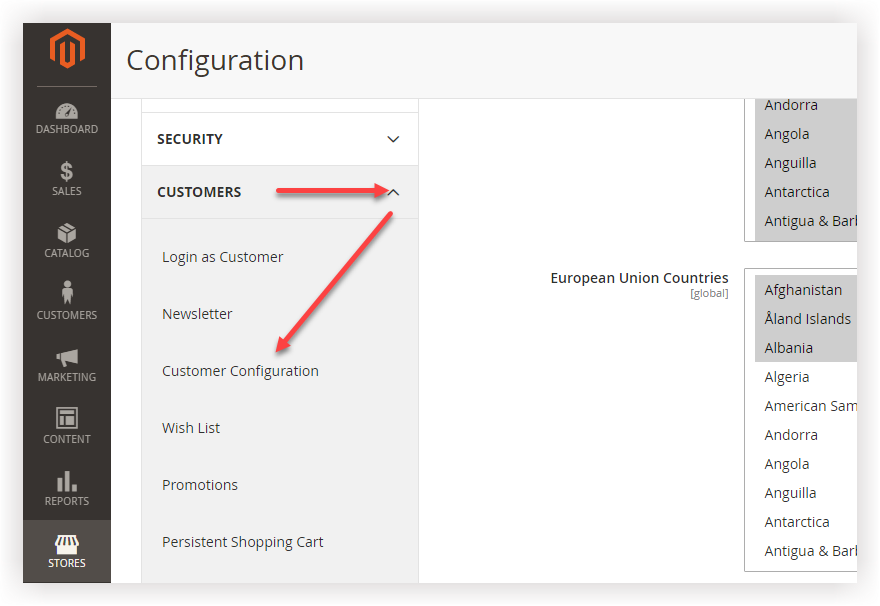 Under the section Create New Account Options, you can select the default customer group in the Default Group field. One thing to make sure of is that you first need to set the Enable Automatic Assignment to Customer Group field to Yes, thereby resulting in the Default Group field appearance.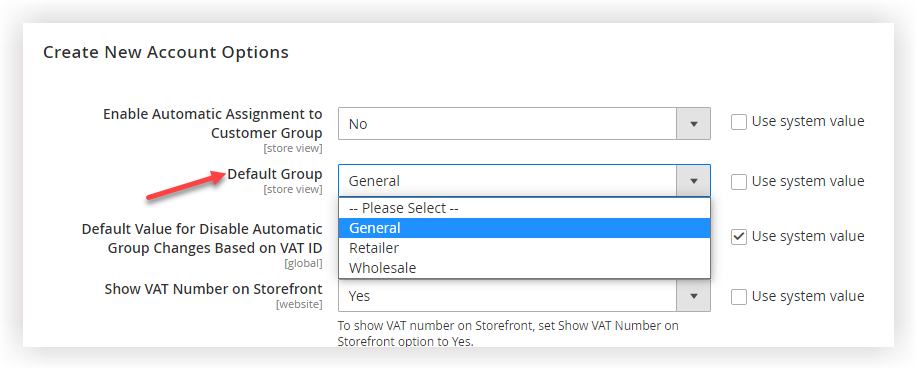 In case you don't want to use the available customer group to act as the default one, it's recommended that you should create a new customer group. Read on to learn how.
How to Create a New Magento 2 Customer Group 
From the admin sidebar, navigate to Customers → Customer Groups.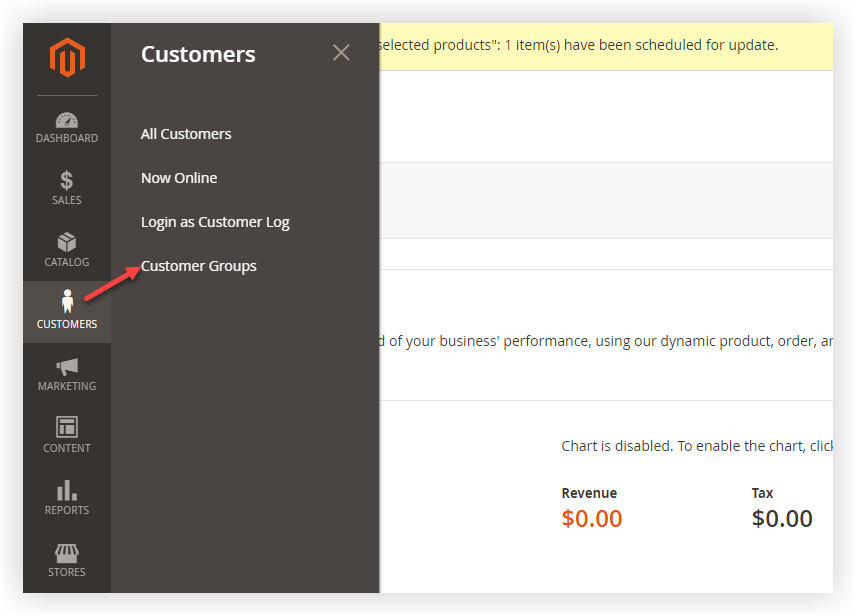 Next, you will be redirected to the customer group grid page. To start, click Add New Customer Group.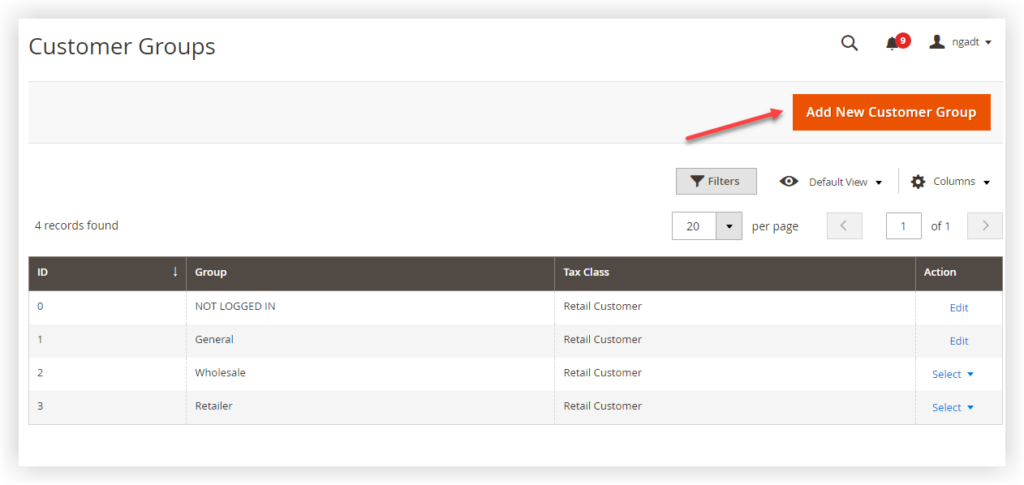 The New Customer Group will show up afterward.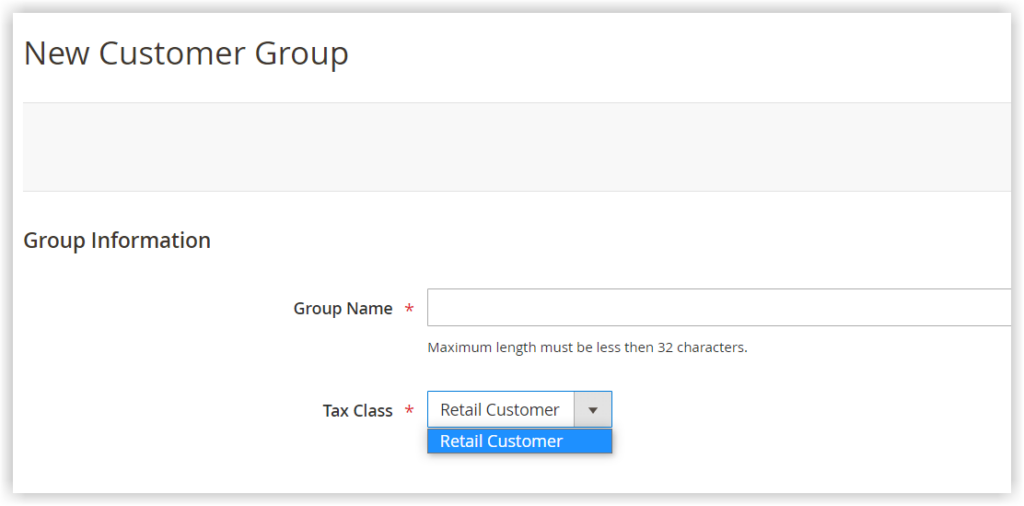 Enter the name of the customer group. Be sure the maximum length of your entry in this field must be no more than 32 characters.
Assign this customer group to a suitable tax class. Then, the total tax will be calculated depending on the customer, product class, and tax rules. 
You may also like: Magento Taxes: Everything You'd Wish To Know
After you're done, hit Save Customer Group.
How to Assign a Customer to the Customer Group
In Magento 2, you can allocate a customer to a particular customer group in two positions in two ways:
On the customer grid.
On the customer edit page.
The former is particularly useful when you bulk assign a customer group to multiple customers. In the meantime, the latter should be used to assign the group to an individual customer. Keep reading to know how to make the best use of this.
1. Assign the Customer From the Grid
On the admin sidebar, navigate to Customers → All Customers.
Select the customers you want to assign to the customer group by marking the checkboxes in the first column below.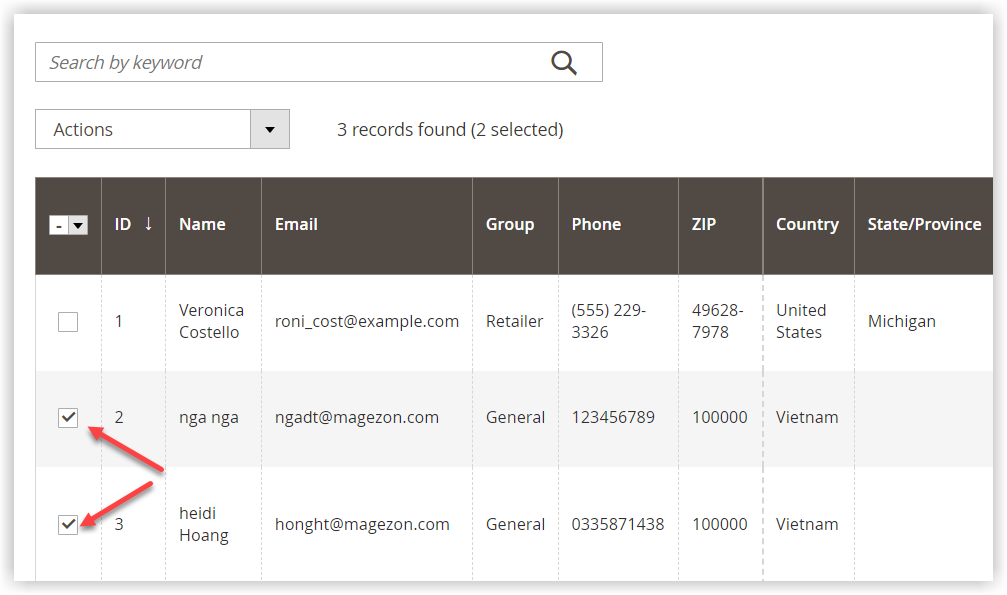 From the Actions dropdown, select your wished customer group.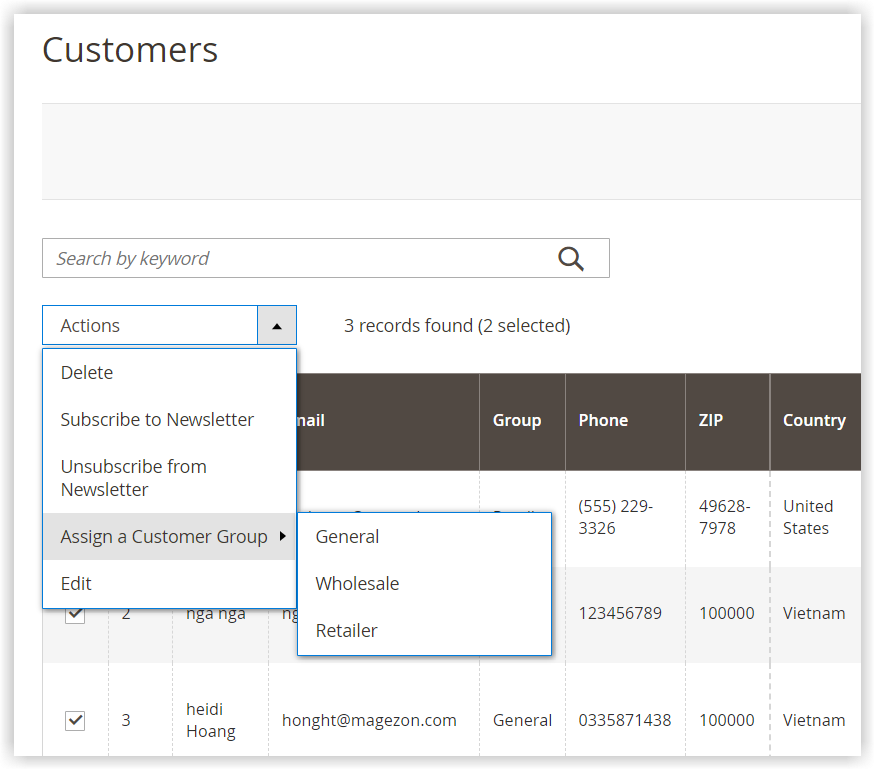 Click OK to confirm that the chosen customers belong to that group.
2. Assign the Customer From the Customer Edit Page
Go to Customers. Then, select All Customers. Find the customer that you want to assign to the customer group.
Click Edit on the Action column.
Next, you will be redirected to the Customer Edit page. From the Customer Information panel on the left, select Account Information. In the field Group, choose your wanted customer group.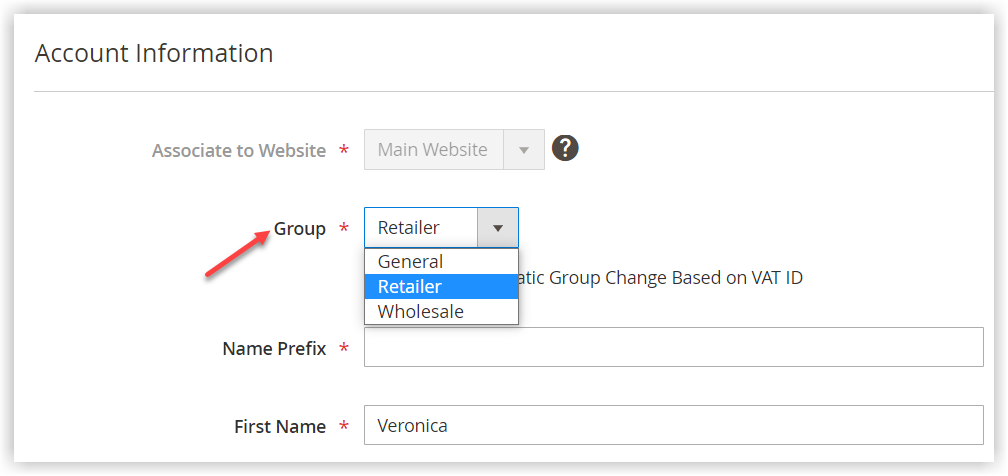 Sum It up
That's all about Magento 2 Customer Group you should know. Hopefully, you have fully grasped this out-of-box Magento 2 functionality and utilized it to the fullest. Should you have any questions, feel free to let us know. Lastly, If you plan to level up your Magento website for a sales boost, visit Magezon to get trusted, high-quality extensions at affordable prices!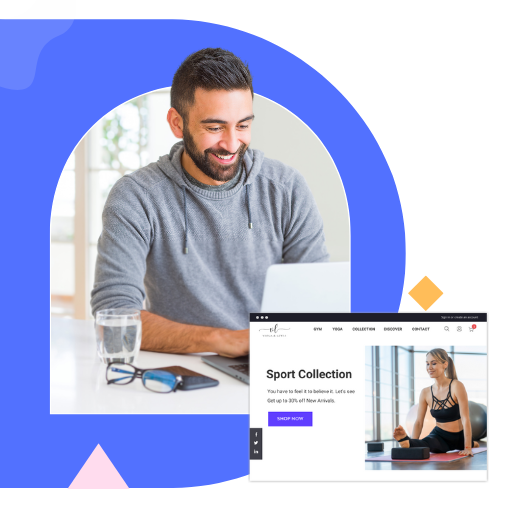 Optimize Your Magento Store With Powerful Extensions!
Looking for fast, efficient, and well-coded extensions to build or optimize your Magento stores for sales-boosting? Then visit the Magezon website and grab the necessary add-ons for yours today!