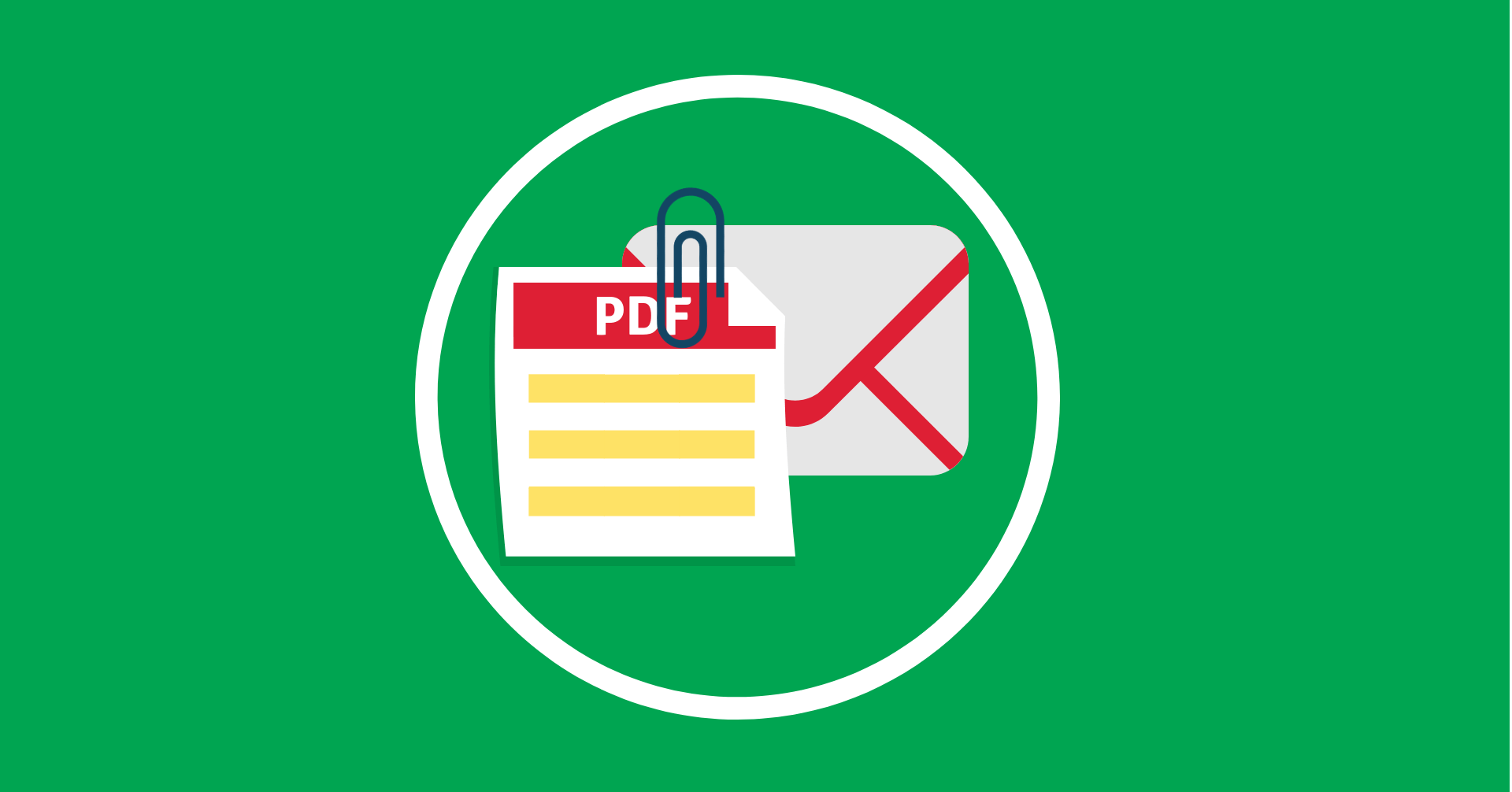 Attaching a PDF copy of form submission in email notification not only makes it easier for sharing but also gives your email a professional look and feel. In today's article, we will look at how Magento 2 Blue Form Builder extension can help you do this.
Get Started
First, you need to install Blue Form Builder extension and create a form for your website. After that, install the PDF plugin which will be integrated with your existing Blue Form Builder. Note that you can include a PDF file of form submission in notifications for customers, admin or both.
Include PDF Attachment in Email Notification
On the sidebar of the admin panel, click on Content > Blue Form Builder > Manage Forms. You will see a grid containing all the forms of your website. Next, open your desired form and you will land on this page: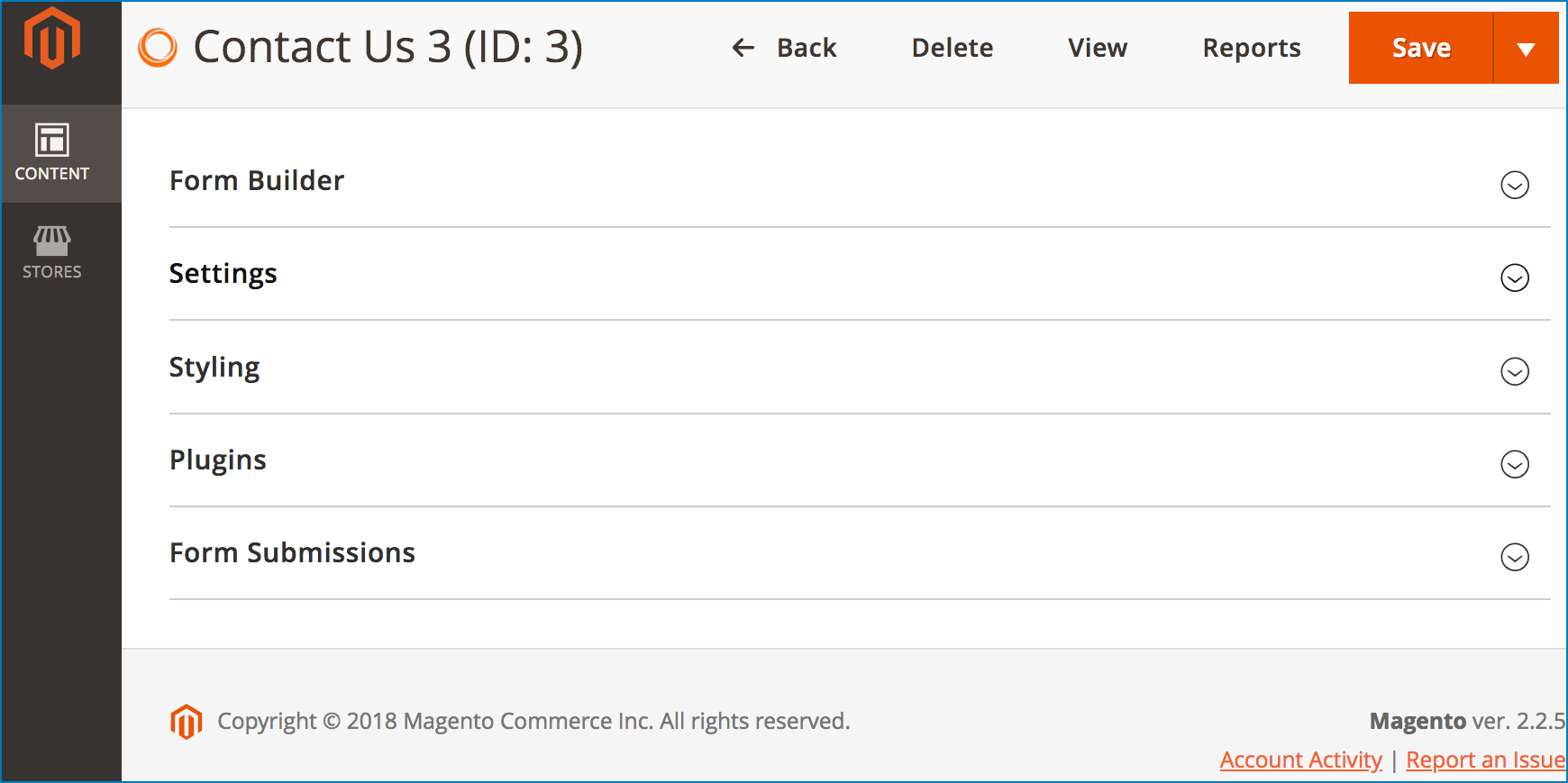 Attach PDF to admin email notification
Go to Settings > Email Notifications > Admin. After the WYSIWYG, there is a toggle button "Attach PDF to notification emails". Turn on the button to automatically attach PDFs to emails sent to admin.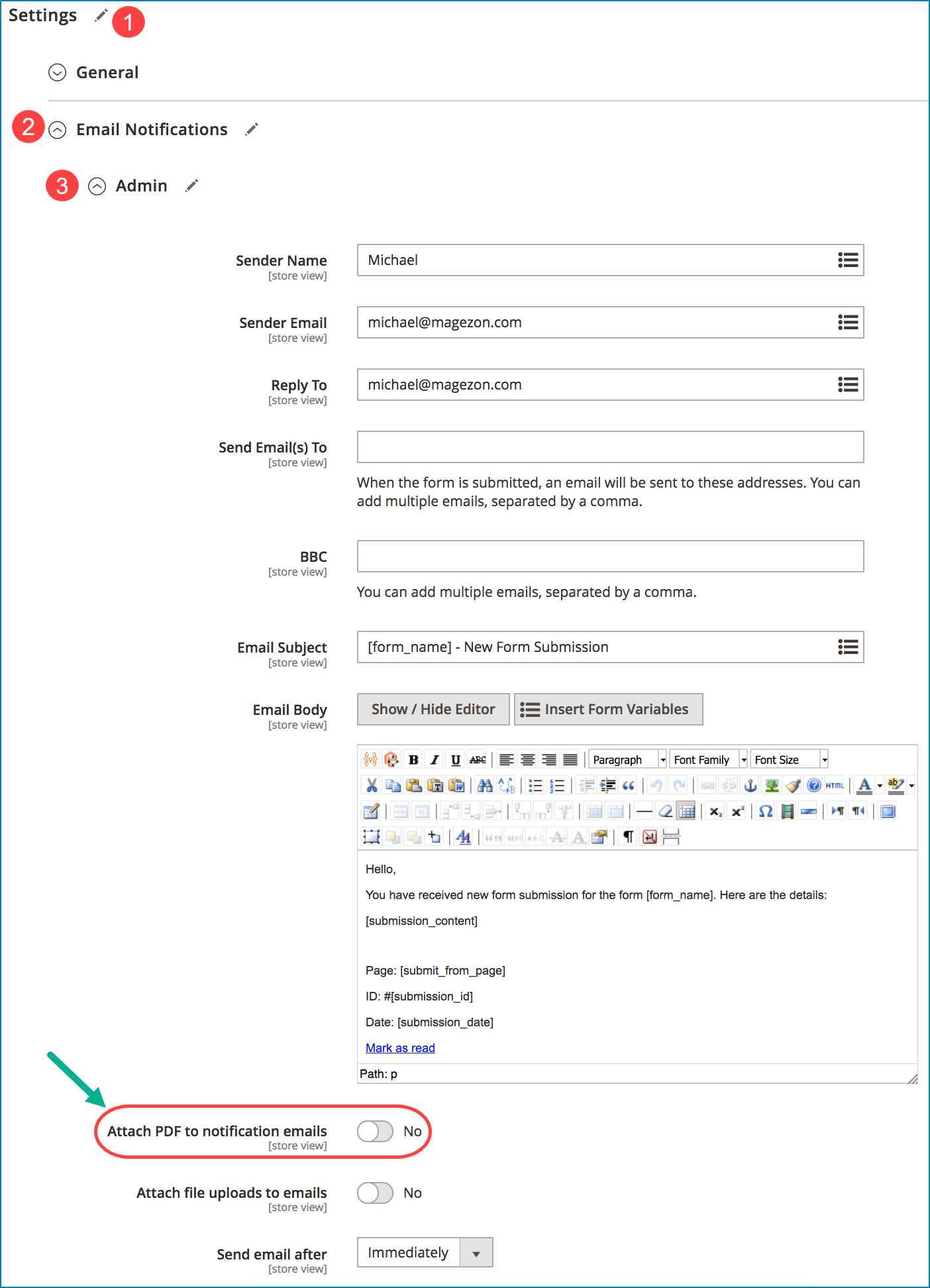 Attach PDF to customer email notification
Navigate to Settings > Email Notifications > Customer. After the WYSIWYG, you will see the toggle button "Attach PDF to autoresponder emails". Turn on the button to enable the function.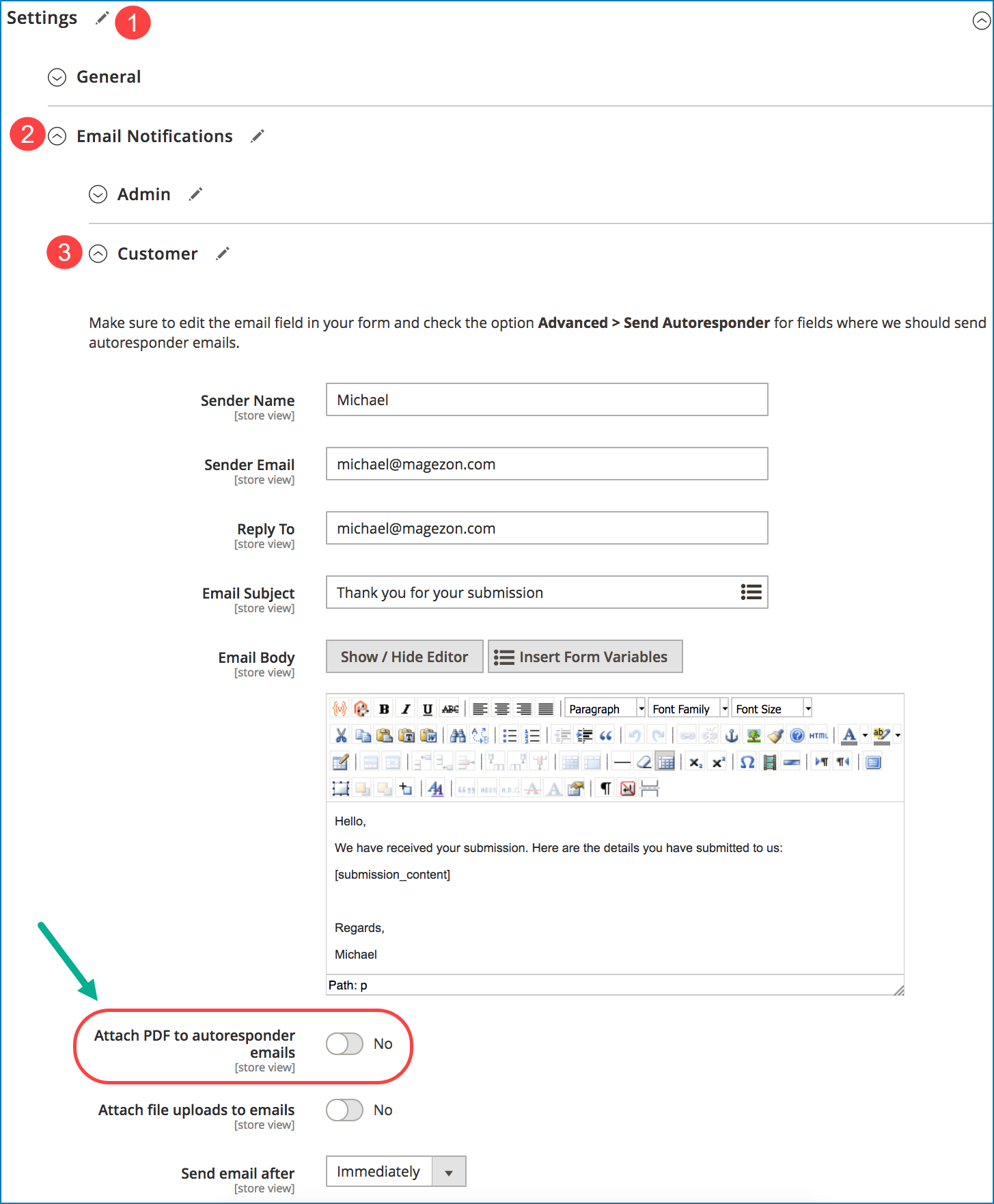 Design PDFs
PDF plugin allows you to style the appearance of PDFs the way you want. To do this, open Content > Settings. Then open tab PDF:
Note that the configurations in the above image will be default ones. If you want make changes to any fields, untick the checkbox "Use system value" next to these fields, like this: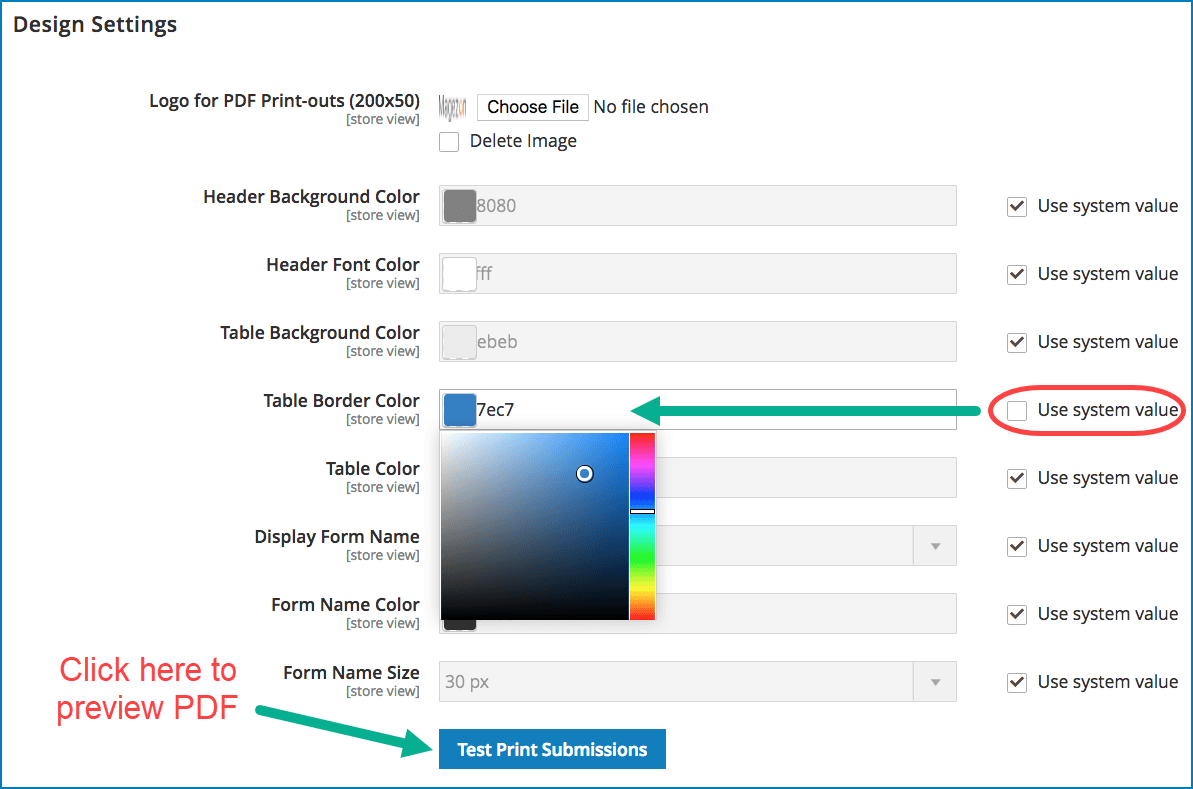 If you want to preview the design of your PDF, click Test Print Submissions button at the bottom to download it.
Conclusion
In this article, we've showed you how to include form submissions as PDFs in email notifications by using the PDF plugin of Blue Form Builder. You can attach them to the customer notification, admin notification or both. Also, the plugin allows you to design the PDF's look and feel.
If you have any questions, please leave us a comment below. We're always here to help you.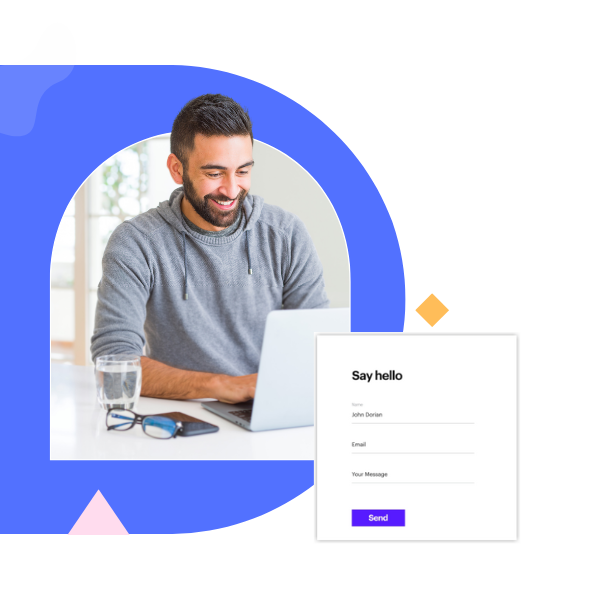 Try FREE Blue Form Builder demo today
Create whatever type of Magento form in any style you want just in minutes. Just by drag & drop.