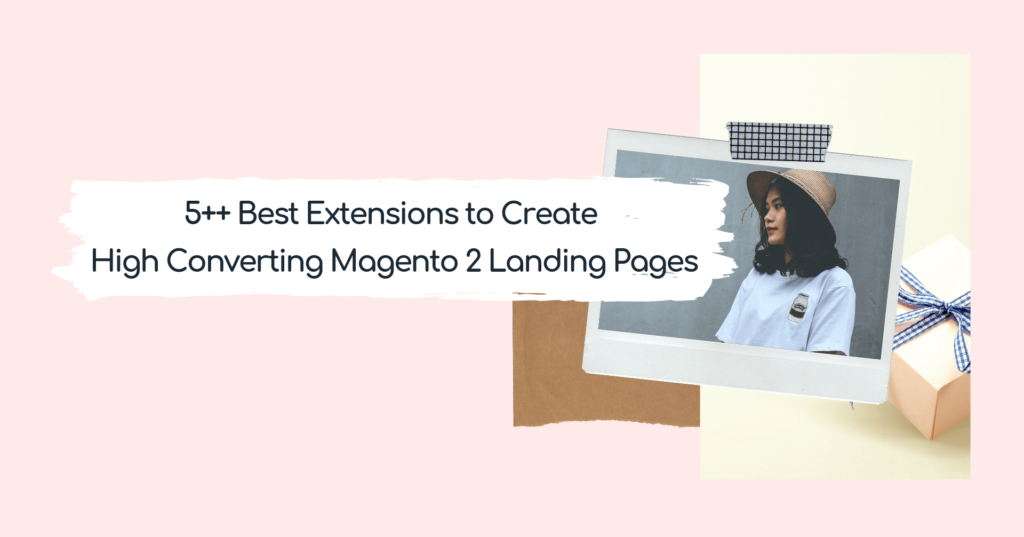 "Landing pages are your digital marketing weapon". That's what I came across while doing research for this article. And I totally agree with this. To put it simply, landing page is a single web page created for a specific marketing campaign.
Its sole purpose is to convert visitors into leads, typically by collecting their data (e.g. email address). When compared with other methods to generate leads, using landing pages is among the most effective options.
Building a landing page used to be extremely tedious as you had to code the page from scratch. However, everything is now much much easier. No need to touch a single line of code thanks to 3rd party landing page builder extensions. The only thing that matters, perhaps, is how to choose the right tool.
If your websites are using Magento, this article is for you. Here you'll find a list of top 5 extensions to create landing page in Magento 2. And I've ranked based on:
Features: Does it provide all features to create a landing page? Which features make it different?
Price: Is it reasonable compared with features offered?
Reviews: Customers' ratings for it?
My own opinion: what do I like and want to improve?
Common Features
What I can find in most of these landing page extensions is that they all allow you to:
Create as many landing pages as wanted.
Optimize SEO for landing pages with unique URL and meta info for each page. Thus, improve your overall site's ranking on search engines.
Customize landing pages' layout.
Add custom HTML blocks (with images, text, etc.) above or below product listing.
Easy-to-use backend.
But, of course, each one has its own features that make it different from the others. So let's explore in details.
5 Best Magento 2 landing Page Extensions
1. Magezon Page Builder
Price: $149
Review: 4.8/5 (25 reviews)
Compatibility: CE: 2.1.x, 2.2.x, 2.3.x – EE: 2.1.x, 2.2.x, 2.3.x
What makes it different:
Visual drag & drop.
Support 50+ customizable elements to add text, image, static block, categories and so on.
Add a single product by SKU.
Add products based on conditions and display them in a list, grid or slider.
Create 100% responsive landing pages.
Save your own landing pages as templates.
Actually, Magezon Page Builder is a tool that helps you create and customize any page layout quickly. So, why do I include it in this list? Because Magezon Page Builder also supports the function of building landing pages.
Unlike other landing page builders, this extension comes with a visual drag & drop builder interface. Therefore, you can create the page quickly, customize its layout flexibly and view changes right in backend.
Highly recommend this extension as it's truly user-friendly, easy to use, flexible and affordable as well. Also you can create eye-catching landing pages with full of custom options.
2. Amasty Landing Pages for Magento 2
Price: $169
Review: 5/5 (7 reviews)
Compatibility: Magento 2.1, 2.2, 2.3

What makes it different
Display products on landing pages based on Magento 2 product conditions.
Add static block at top/bottom of the page.
Fully compatible with XML Sitemap for Magento 2 to include landing pages to a sitemap.
Include Canonical URLs functionality to avoid duplicate content.
Manually customize products' order using drag & drop.
Show landing pages instead of search result page when customers search for a product.
Include quick links to frontend preview.
This is the most expensive landing page extensions among those listed in this article. However, with such cool features mentioned above and high appreciations from customers, I think it's totally well worth.
3. Mageworx Landing Pages Extension for Magento 2
Price: $149
Compatibility: CE 2.2.x – 2.3.x; EE 2.2.x – 2.3.x
Review: 5/5 (4 reviews)
What makes it different:
Create single & bulk landing pages.
Define SEO values for each store view: URL, meta title, meta description, meta keywords & meta robots.
Display products in either grid or list.
Show specific products on landing pages based on flexible conditions.
Preview frontend on different store views with quick links in backend.
Fully compatible with Mageworx SEO Suite Ultimate for advanced SEO functionality.
Auto add landing pages to Mageworx XML Sitemap.
What I feel impressed by this extension is that you can create a landing page fully optimized for SEO. Also, it comes with extensive documentation (demo, user guide, video, etc.) to help you make the most of its functions.
4. Makarovsoft Magento 2 Landing Pages Extension
Price: $69
Review: No review
Compatibility: Magento 2.x
What makes it different
Show static block below / above product lists.
Create custom breadcrumb for each landing page.
Choose products to show on landing pages manually.
Full Magento 2 Sitemap support.
This provides you with all basic features to create a landing page. One thing I want to improve is that it should also enable customers to choose products based on conditions besides adding manually.
5. Magesales Magento 2 Landing Pages
Price: $99
Review: 4.8/5 (7 reviews)
Compatibility: CE 2.x.x , EE 2.x.x
What makes it different
– Choose products manually or by conditions.
– Multi store & multi language supported.
It's suitable to build a basic landing page. The price, however, is a little bit expensive when compared with its features. Although this landing page extension is easy to use with simple settings, I think it should include live demos and user guide on the website to make it easy for customers to experience.
To sum up
I cannot say which is the best of these landing pages extensions. Every tool has its own strengths and limitations as well. The important thing is to understand what you need so that you can choose the right Magento landing page tool for your campaigns.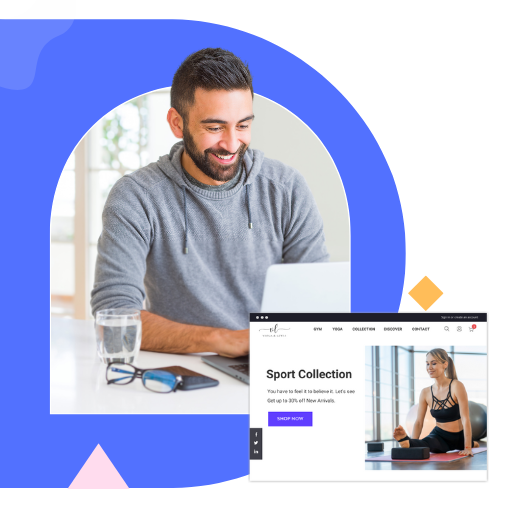 Optimize Your Magento Store With Powerful Extensions
Looking for fast, efficient and well-coded extensions to build or optimize your Magento stores for sales boosting? Then visit Magezon website and grab necessary add-ons for yours today!