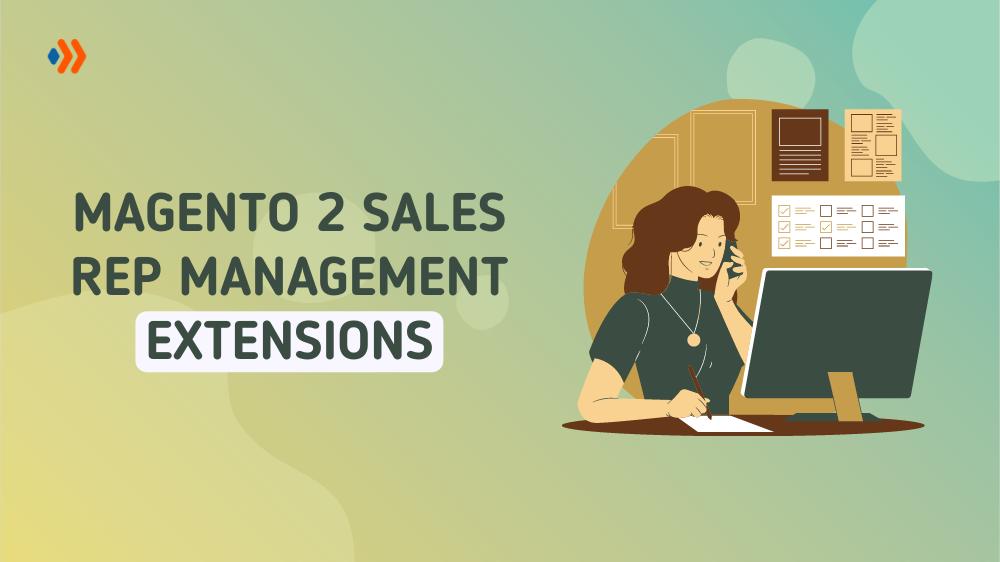 If your Magento online store depends significantly on sales representatives, effectively managing many sales representatives will be vital to the success of its. Sending sales staff out to offer things without supervision is not a smart idea. Sales performance might fall without an executive team understanding why, and commission payments quickly become a tangle.
Store management can keep track of the progress and productivity of sales reps or wholesale dealers with the aid of simple-to-install Magento extensions. Sales rep extensions can boost business administration by providing capabilities like assigning clients to individual sales reps, reporting on sales rep performance, and the capacity to control and allocate commission. In this article, we will find out 7 of the best extensions for Magento 2 Sales Representative Management.
About Magento Representative Management
1. What are the Sales Representative Magento 2?
The sales representative is an admin user who has been designated as the primary point of contact for a corporate account and who gets all automated email communications about the organization. A single sales representative can be assigned to each business profile, but one sales rep can manage numerous company accounts simultaneously. A sales representative is given to the standard admin account unless a separate admin user has been allocated to the account.
It is evident to all business members from the corporate account and quotations page that the email address of the allocated sales representative has been provided.
2. How to assign a sales representative
A sales representative may be assigned on Magento 2 using the following four steps:
Go to Customers > Companies on the Admin sidebar.
Locate the firm in the grid and click on it to open it in edit mode.
Set Sales Representative to the Admin user you wish to be the company's main point of contact.
When you're finished, click Save.
The appointed salesperson is notified of the assignment through email.
3. Why should you use Magento Sale Rep Management extensions?
As your B2B company expands, maintaining your shop and providing excellent customer service to an expanding number of customers becomes increasingly difficult. By default, the administrator is responsible for all transactions, which results in a significant amount of work. As a result of realizing that shop owners wanted some assistance, many extensions were created to meet the demands of developing a product sales representative staff.
Providing your consumers with extra personalized service is one of the most effective sales methods. The Magento Sales Representative extension will assist you in optimizing that service. For example, it might be used as a marketing technique to increase conversion rates. With the plugin support, administrators may efficiently allocate customers to individual sales reps and track their performance.
We selected the top 7 Magento 2 Sales Representative extensions below from a large number of Magento 2 extensions based on crucial factors such as price, highlight features, rating & review, and free support length. So let's take a moment to go at all of these top Magento sales representative extensions.
7 Of the Best Extensions for Magento 2 Sales Representative Management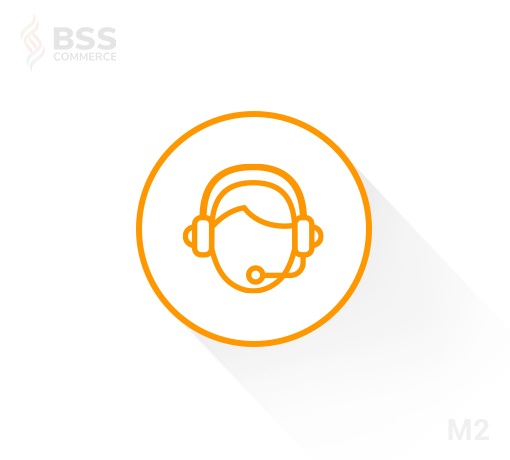 – Price: $119
– Description:
BSS Commerce – Magento 2 Sales Representative, enables shop owners to establish sales personnel and assign customers to them. Magento 2 Sales Rep extension assists administrators in every way they can to develop the ideal sales rep team, making it easier for administrators to handle clients and make customers happier.
– Features:
Add user role "Salesperson" to Magento 2;
Create an infinite number of "Admin Sales Rep" accounts.
Assign clients to an admin representative;
Modify the appointment in My Account;
Professional management in seller's view
Dealing with Business Accounts, B2B Registration, and Quote Ext
On the sign-up form, select Sales Rep
Displaying appointment history
Reporting on performance
Compatible with B2B Registration and Quotes Extension
– Compatibility: Magento 2.2.x, 2.3.x, 2.4.2, 2.4.3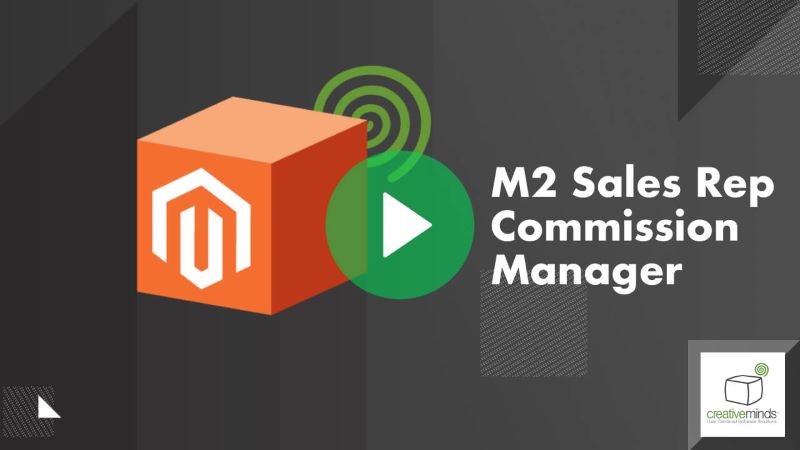 – Price: Starting at $179
– Description:
Cminds – Sales representative commission manager extension for Magento 2 is one of the simplest and most powerful methods for controlling and analyzing the sales performance of your sales reps or dealers. When using Cminds, you will never have to worry about arranging sales reps to client accounts, how to order successfully, or how to increase your sales. Instead, this sales rep plugin assists the admin while providing a better buying experience for clients.
– Features:
Manage Commission: Keep track of dealer commission revenue, both paid and unpaid.
Commission Calculation: Determine commission rates depending on performance.
Individual Commission: Set individual commission amounts for each sales representative.
Track Commission: Displays the money earnings and status of sales agents (paid, unpaid, ineligible)
Change Rep: Adjust the rep assigned to an order retroactively (only the admin)
Manager Commission: Define special commission rates for sales rep managers. Sales Team Manager – Assign supervisors to a sales team.
Product Commission: Override the standard commission rates and assign different rewards to various goods.
Email Reports: Send automated email reports with order information to salespeople, managers, and the admin.
Personal Sales Agent: Assign consumers to a dealer or sales representative on a long-term credit basis. Orders Placed Automatically — If a salesperson is assigned to a customer, any new orders are automatically credited to them.
Disable, Enable Front-end: During checkout, show or conceal the rep picker.
– Compatibility: Magento 2.0.X, 2.1.X, 2.2.X, 2.3.X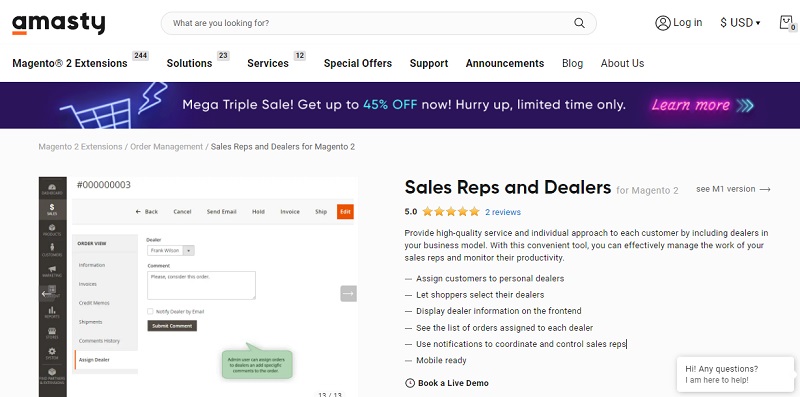 – Price: $189
– Description:
When it comes to Magento 2 Sales Representative and Dealers, we can't leave out Amasty. This add-on provides numerous vital capabilities for wholesalers who wish to outfit their online storefronts with convenience. To begin, this allows you to assign consumers to personal dealers and allow them to choose their dealers, which will encourage customers to purchase your offerings and increase your conversion. Furthermore, these offers appear at the top of the page. When it comes to managing your sales staff, this plugin provides notifications to help you organize and regulate them.
– Features:
Customers should be assigned to personal dealers.
Allow customers to choose their own dealers.
On the front end, display dealer information.
Examine the orders given to each dealer.
Use alerts to help sales representatives organize and regulate their activities.
Mobile compatible
– Compatibility: Magento 2.1, 2.2, 2.3 (including 2.3.4)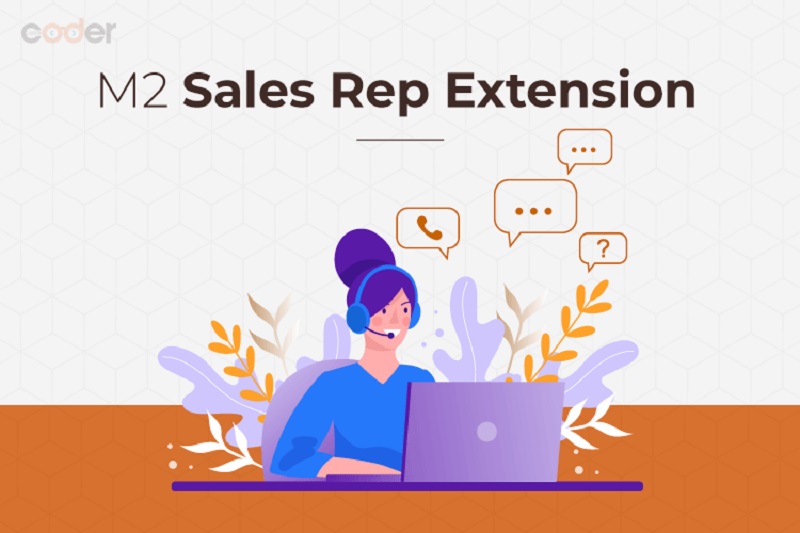 – Price: $189
– Description:
You may use the LOF Magento 2 Sales Representative extension to increase client loyalty and foster positive relationships with them. Admin can appoint and distribute sales representatives to client quotation requests. You can also limit their access and decide whether or not Sales reps can delegate quotations to other sales dealers. Your dealers' information will be shown on the frontend, allowing any consumer to select a preferred salesperson with whom they would work. When something changes, both dealers and consumers will be informed. Furthermore, admin has complete control over dealers and consumers. As a result, it is simple for you to manage and improve staff productivity.
– Features:
Create positive client connections.
Customers' quotes were assigned to a salesman.
Allow customers to choose favorite vendors.
In 'My Account,' you may view dealer information and modify the dealer.
Allow dealers to delegate quotes to others.
Frontend display of dealer information
Customers should be notified when dealers change.
Notify sales representatives by email.
Magento 2 get sales representative email: Email notification themes may be freely customized.
Quotes should be managed efficiently.
Control sales representatives effortlessly.
Track sales reps' customers in real time.
Assign to a sales order, an invoice, or a shipment (coming)
Set permissions on CMS pages and blocks (coming)
Messages can be sent between dealers and assigned consumers (coming)
Advanced sales rep report (coming)
Configuration simplicity
– Compatibility: Magento CE & EE 2.0.x, 2.1.x, 2.2.x, 2.3.x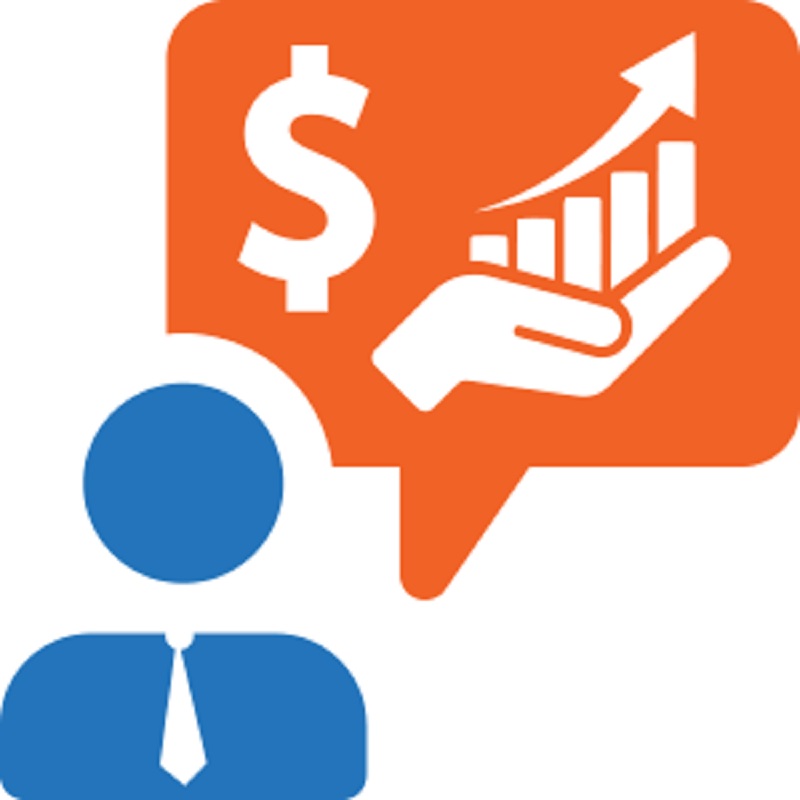 – Price: $189
– Description:
Sales representative extension for Magento 2, by Aheadworks, offers each customer a personalized experience through personal sales representatives. Aheadworks develops professional and trusted connections with customers, and individual sales agents help to optimize the sales process. Sales assistants aid consumers in resolving problems by giving them up-to-date product information, exclusive offers, and a personalized approach. They work directly with customers. Furthermore, professional sales preps uncover new prospects to increase revenue while ensuring that your sales process runs as efficiently as possible.
– Features:
Orders will be assigned to sales agents on an automated basis.
Customers should be given personal sales consultants.
In the client account, including the contact information for sales managers.
Control the performance of sales agents with ease.
Notifications should be sent to both the consumer and the sales dealer.
Manage the permissions of sales agents from the back-end.
Integrated with M2 Company Accounts and M2 Cart to Quote functionality.
– Compatibility: Open Source 2.3.X – 2.4.X; Commerce 2.3.X – 2.4.X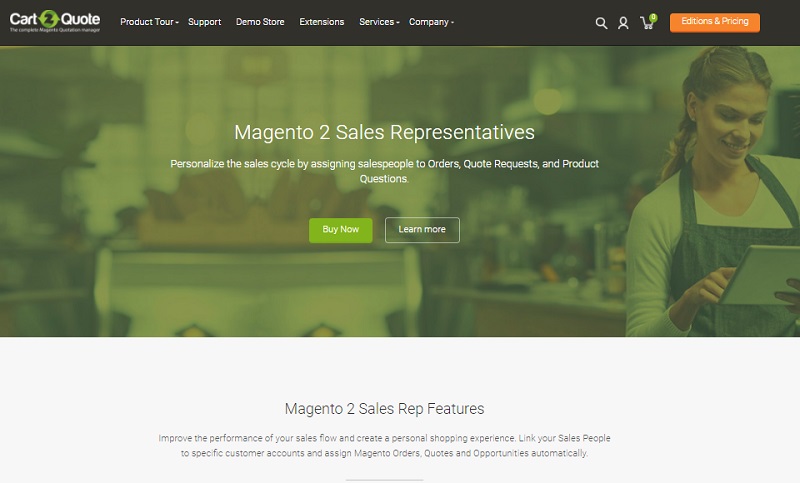 – Price: $99
– Description:
Due to many customizers for your sales personnel, this extension is sure to get the sales representative addicted. They will not have to waste time on order purchasing but will be able to better manage the processing of orders in a tidy and efficient manner. In addition, a link will be provided in each customer account to connect the client to a salesperson, allowing the consumer to receive more effective service.
– Features:
Improve the efficiency of orders processing: Only the orders, quotes, and questions of customers who have been allocated to them are visible to your Admin users. Salespeople can be assigned to individual Magento Orders, Custom Quote Requests, Support tickets, or to several orders at the same time by attaching a Customer Account to a salesperson.
Connecting a Customer Account with a Salesperson: You may associate a customer account with a specific Salesperson at the customer level (Magento Admin User).
Affecting sales representatives to Magento orders: When a customer account is linked with a salesperson, all of that customer's orders are automatically assigned to that salesperson.
Assigning support tickets to salespeople: Any client inquiries received via the Magento front-end support forms will be instantly assigned to the connected salesperson.
Custom Quote Requests are assigned to salespeople: Assigns the salesman to a quote request and notifies them.
– Compatibility: Magento CE & EE 2.0.x, 2.1.x, 2.2.x, 2.3.x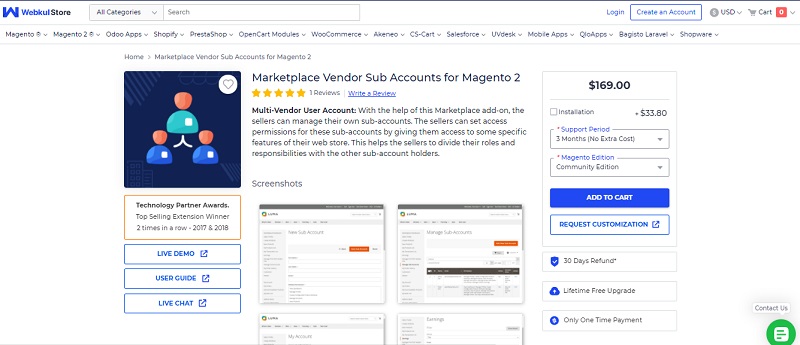 – Price: $169.00
– Description:
There are some remarkable features for the Marketplace Multi-Vendor User Account in Magento 2 that Webkul has to offer. For example, sellers have the ability to control their own sub-accounts by activating and disabling them. They may also provide specific permissions to each sub-account in order to restrict access to certain functionalities of their online shop. The result will astound you because this extension splits each duty and obligation with the other sub-account holders, which will astonish you.
– Features:
The administrator can enable or disable sellers' ability to manage sub-accounts;
The administrator/seller can create/add sub-accounts;
The seller/administrator can edit or delete existing sub-accounts;
Both the administrator and the seller have the ability to give particular responsibilities to sub-account holders.
Subaccount users can only access the capabilities that have been allocated to them by the administrator/seller.
Allow the sub-account holders to undertake operations on the online shop following the responsibilities that have been assigned to them.
It assists the admin/seller delegate their tasks and obligations to the other sub-account users in the account.
The source code for the module is available for modification.
Support translations into several languages.
– Compatibility: Magento, 2.0.x , 2.1.x, 2.2.x, 2.3.x
Final Words
Choosing the proper sales rep extension for your online business, like any other sales representative Magento 2, is dependent on budget, individual needs, and experience.
While some extensions enable you to establish sales reps and assign them to orders or clients, others provide sophisticated capabilities to help you manage dealers and boost sales success.
In terms of the number of valuable features, strong developer support, and several price choices, the CM Sales Rep Commission Manager is at the top of the list. Furthermore, this addon is still evolving, with more useful features on the way in the future.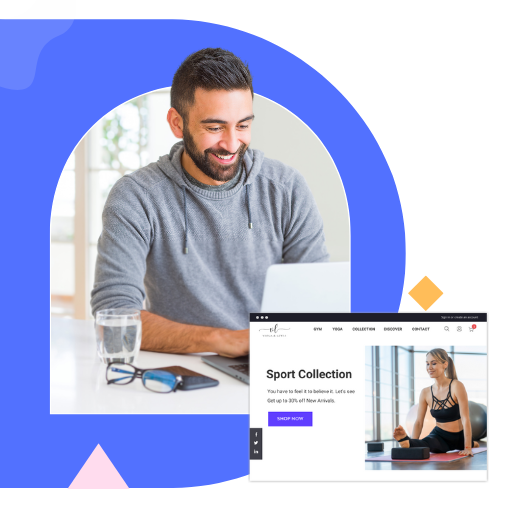 Optimize Your Magento Store With Powerful Extensions
Looking for fast, efficient and well-coded extensions to build or optimize your Magento stores for sales boosting? Then visit Magezon website and grab necessary add-ons for yours today!