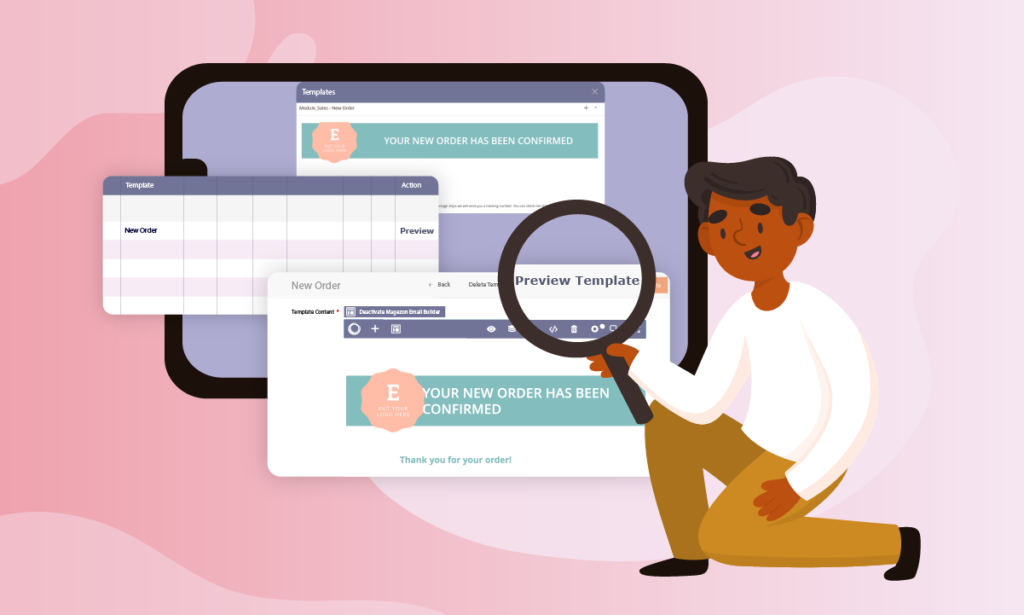 Using Magento 2 Email Builder, Magezon engineers are always confident with its WYSIWYG interface which ensures all your work from the backend will be the final look of your emails.
However, to get your email double-checked before hitting "save" button, it's essential for you to preview Magento 2 email templates within Magento backend. The purpose of this amazing function is to help you avoid ill-formatted templates as well as finding any missing parts of your emails.
So in this blog, I'm glad to reveal 3 ways to preview Magento 2 email templates in this Magezon email editor. Let's get going!
1. Preview Email Templates From Template Grid
The first way I'd like to introduce to you is previewing email templates from the template grid. In the admin panel, follow Marketing >> Communications >> Email Templates, there will appear a grid allowing you to manage all of your existing templates.

Click Preview to preview any templates you want: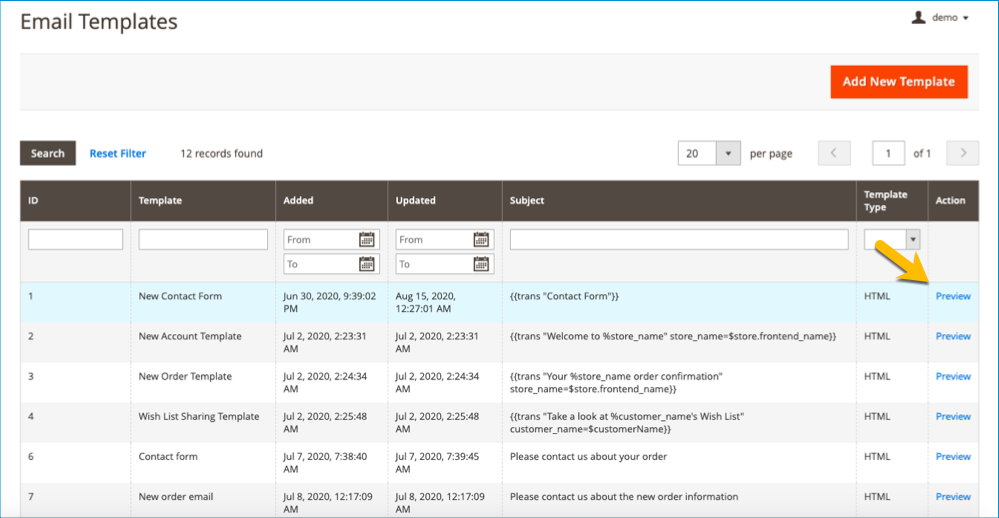 A popup window containing the template will jump out, you can adjust this popup size to get the best view: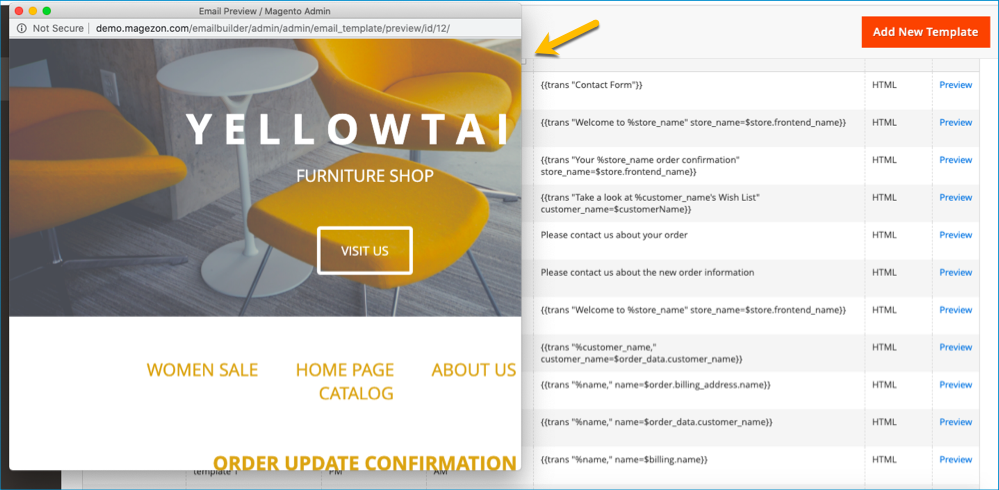 2. Preview Email Templates From the Template Popup
Another way I'd like to mention is getting a preview right from the template popup window. In this way, you need to click on an email template on the template grid.
On the Magento 2 Email Builder top bar, hit the template symbol: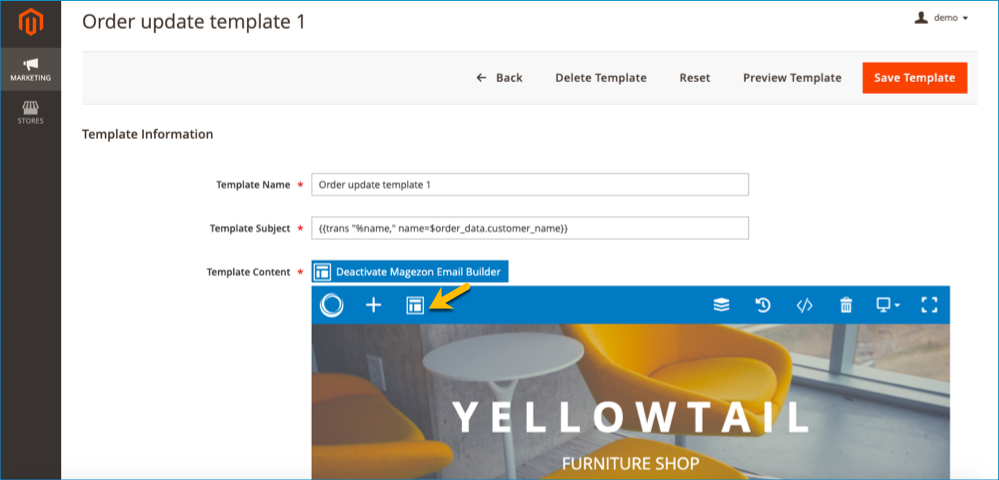 This moment, a template popup window will appear. You just need to find your desired template, then click the preview button like below: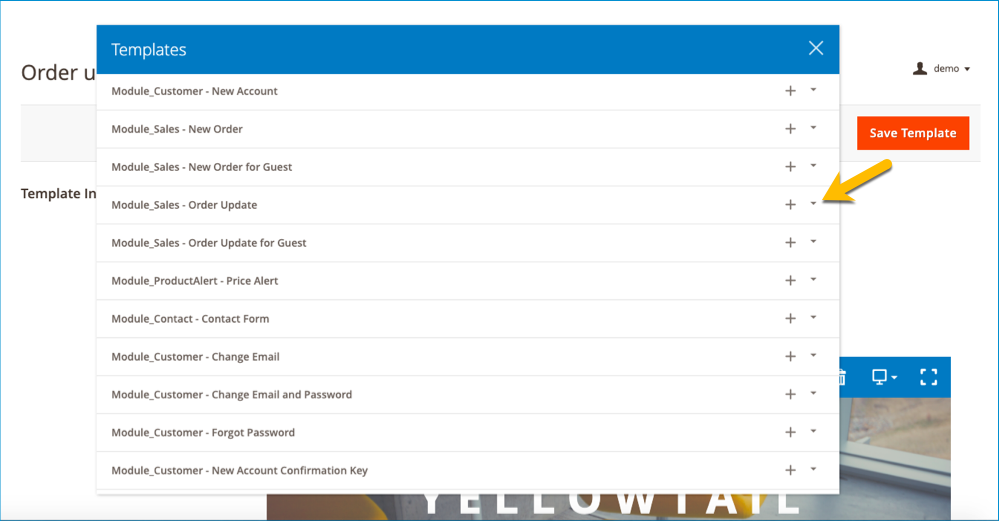 Now you can preview this template within the popup window: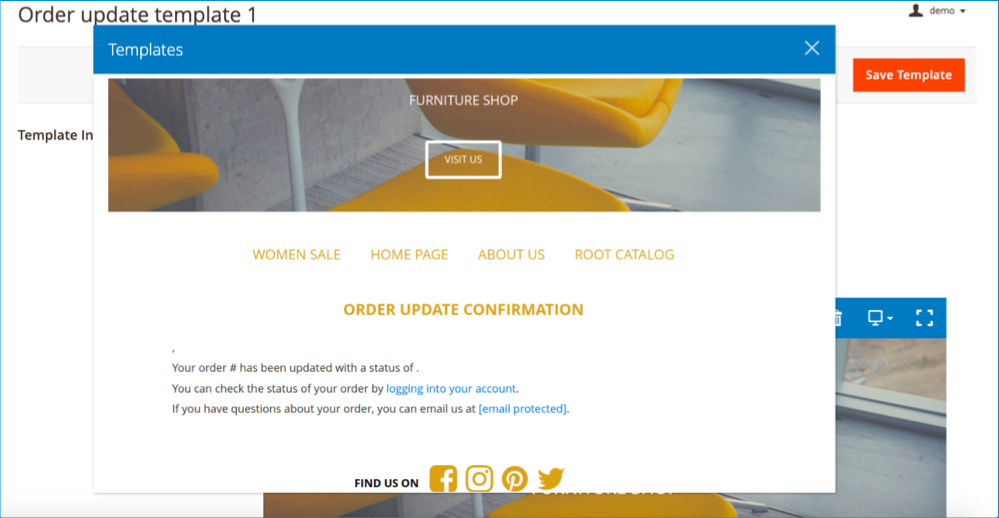 3. Preview Email Templates After Customization
After importing and customizing, or creating a new email template, you can preview it quickly by hitting "Preview Template'' which is right beside the ''Save Template'' button.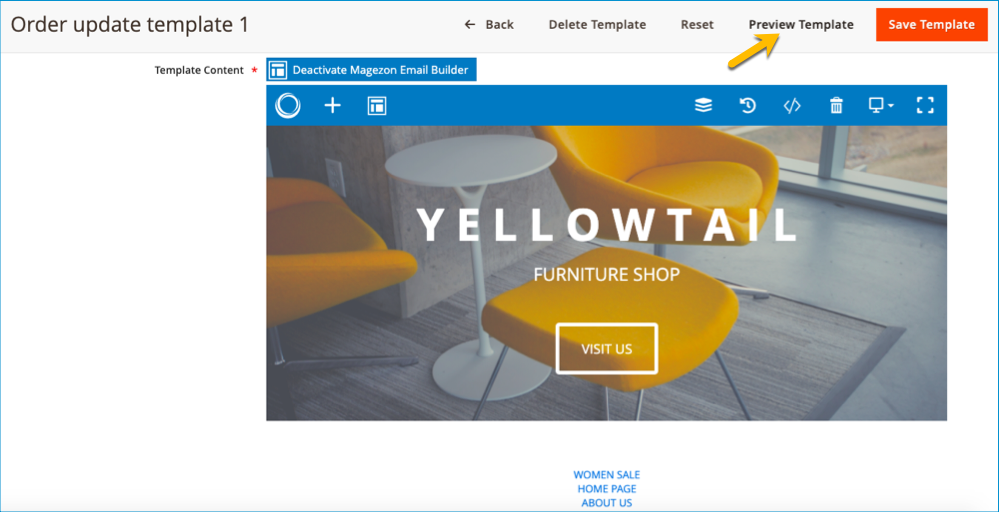 Conclusion
Hoping that this blog has brought some knowledge about our seamless preview experience in Magento 2 Email Builder to you. If you want to know more tips and tricks to make best-in-class Magento 2 email templates, please visit our blog. We'd like to receive any comments in the comment section below.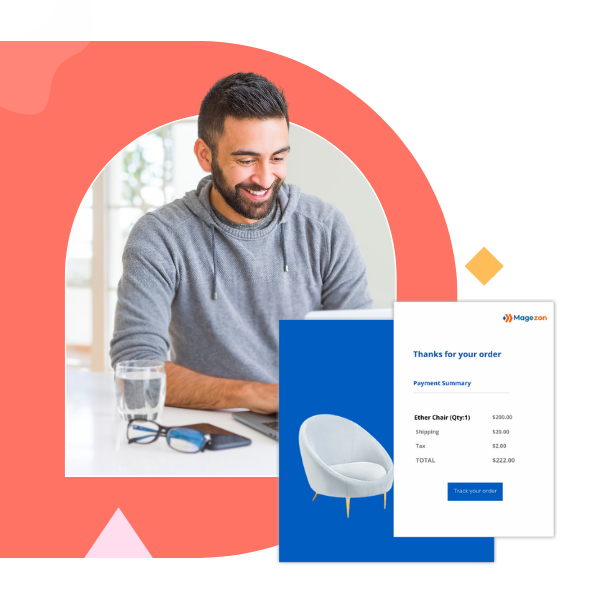 Try FREE Email Builder demo today
Create any Magento transaction email templates that match your web design and theme. Without time-wasting, of course, no coding skills needed.