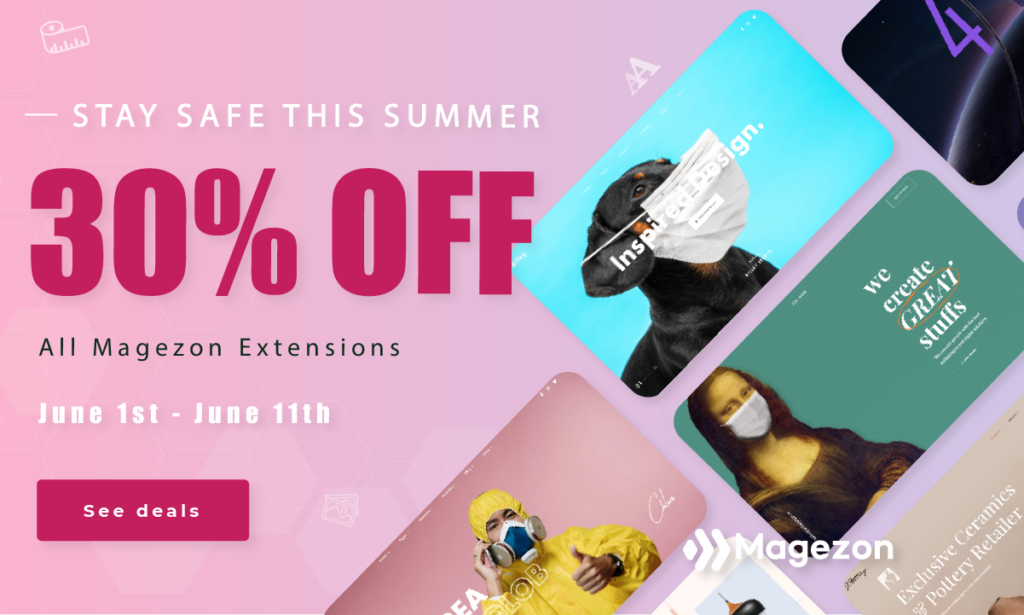 Dear customers and business partners,
We hope you all stay safe!
Have you had any plans for this summer? The outbreak of COVID 19 seems to be ongoing, so a few resolutions are still on our to-do list. But instead of being at home like a couch potato, you can spend time upgrading and strengthening your Magento 2 store features with robust extensions from Magezon.
This summer is the right occasion for us to bring you an incredible discount: 30% off your entire order! Believe me, the price could not be better!
Details
Discount: 30% all Magento 2 extensions
Time: June 1st – June 11 (GMT +7 timezone)
Note: the discount will be automatically applied to your cart and can not be combined with other offers.
What should you look for:
Magezon builder extensions: Take a look at our 15 builder extensions that offer a distinctive and superior user experience. Because these are based and developed on the same core builder library, once you know how to use a module, you'll not spend time learning to use the others.
Magezon free extensions: You can download plenty of other powerful and reliable extensions along with the paid ones. Totally for free!
Other than that, there are a large number of well-coded Magento 2 modules for you to boost sales and speed up your store workflow!
Benefits when purchasing our products:
High-quality extensions
Professional services
Free lifetime updates
90-day free support
30-day money back