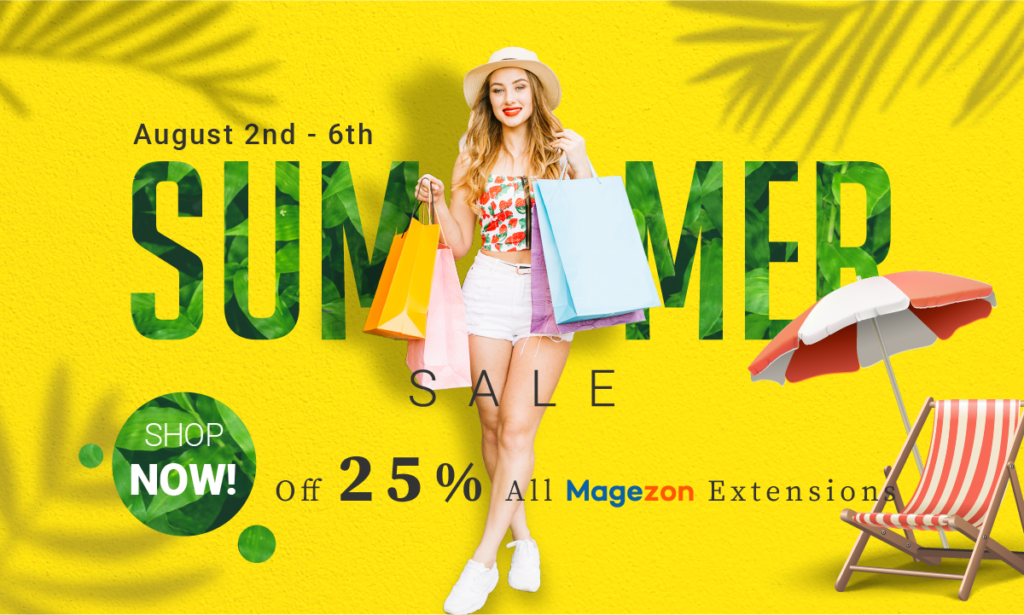 Goodbye Summer! We'll miss the warm sun and the long nights that we wish could stay with us all year long! Although Magezon can't keep the summer last forever, we will give you a pain reliever! Guess what? Magezon offers a discount of 25% on all Magento 2 extensions! So be quick and take your chance!
Details
Discount: 25% all Magento 2 extensions
Time: August 2nd – 6th (GMT +7 timezone)
Note: the discount will be automatically applied to your cart and can not be combined with other offers.
So, what exactly should you look for?
Magezon builder extensions: To date, Magezon has released up to 15 builder extensions that go with a distinctive and superior quality. Because these are based and developed on the same core builder library, you'll not spend time learning to use all of them once you know how to use a module.
Magezon free extensions: Do not forget that we also allow you to download plenty of other robust and reliable freebies! Let's strengthen your Magento 2 store without breaking the bank!
But wait, there's more! Take a quick look at our well-coded Magento 2 modules that help you boost sales and gain a competitive edge over others!
Benefits when purchasing our products:
High-quality extensions
Professional services
Free lifetime updates
90-day free support
30-day money back