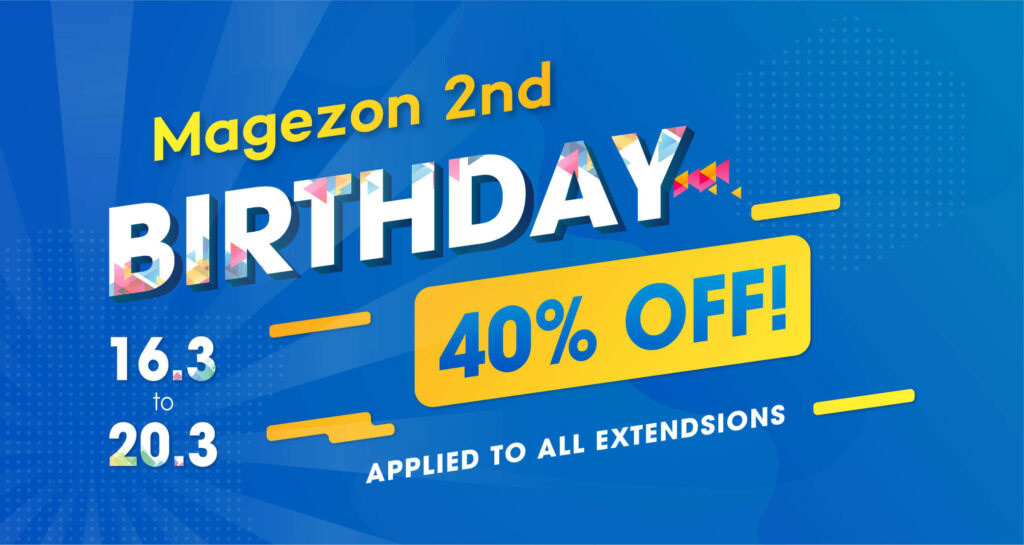 Dear beloved customers,
Magezon would like to express our great appreciation for your support and continuous companion after all this time.
We are so proud to be chosen as your favourite Magento extension provider. Till now, we have been working in this field almost 2 years and are going to hold our 2nd birthday on March 20th.
Thus, we would like to give you an exciting offer: 40% OFF for ALL PRODUCTS including Premium Drag & Drop Builder extensions to celebrate this Special Event.
Time: March 16th, 2020 – March 20th, 2020 (GMT +7)
Applied to all extensions
Don't miss out this AWESOME SAVING to get high-quality Magento 2 extensions! Let's start by checking the list of our extensions.
Hope you all do the best with your online business.
Again, thank you so much for your trust
From Magezon Team with love.