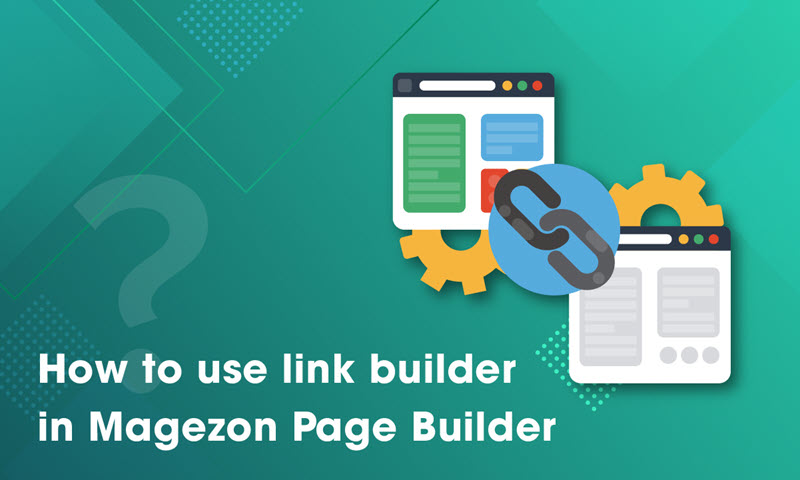 Have you ever dealt with a problem that there are tons of links on your website and it's hard for you to modify all of them when the destination page's URL changes? That won't be a problem anymore, because now you can easily create and manage links on your Magento website with Magezon Page Builder.
Today's tutorial blog is about taking full advantage of the link builder in our drag and drop page builder.
What is the Link Builder in Magezon Page Builder?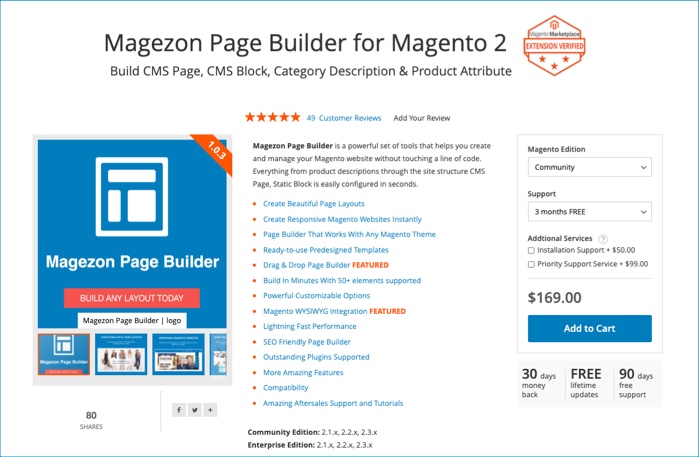 When creating a webpage, people are fond of inserting links to text, images,pages and buttons (read more about how to create an anchor link in Magezon Page Builder) to get the visitor engaged more, and, of course, it is extremely useful for SEO. Consequently, this also poses a problem when the URL of the destination page is changed.
Normally, the link that you insert will not be replaced with the newly created link of the destination page. As a result, there exists an inconsistency and if you click on the link, it will point to a 404 page.
To solve that problem, you need to edit the inserted link and make it the same as the destination page's new URL. It's complicated and time-consuming, especially for a web page containing a large number of URLs, isn't it?
However, your issue is no longer challenging as long as you get our Magento Page Builder Open Source. We offer a link builder to solve the problems related to the URL building. That means our link builder allows all of your inserted links to be updated automatically when there are changes in the destination page's URL. Let's take a closer look at its amazing features right below.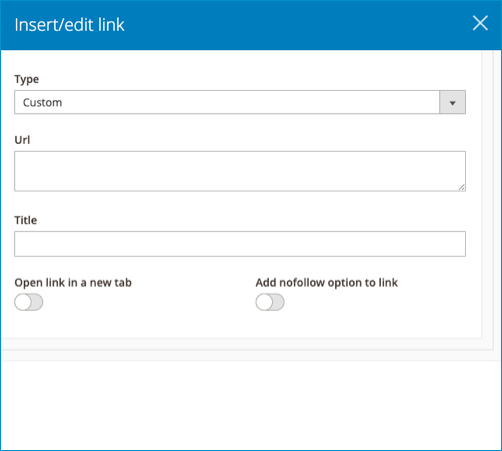 Features of Link Builder in Magezon Page Builder
1. Types of Link in Magezon Page Builder
There are 4 types of link in the link builder popup. However, in terms of functionality we can treat them as 2 types – automatic updating, and non-updating.

Category/product/page type allows your inserted links to navigate to any product/category/CMS page within your website. As mentioned above this type supports the automatic update function. When the existing URL of the page changes the link will automatically change as well. To keep things clear, let's see our example.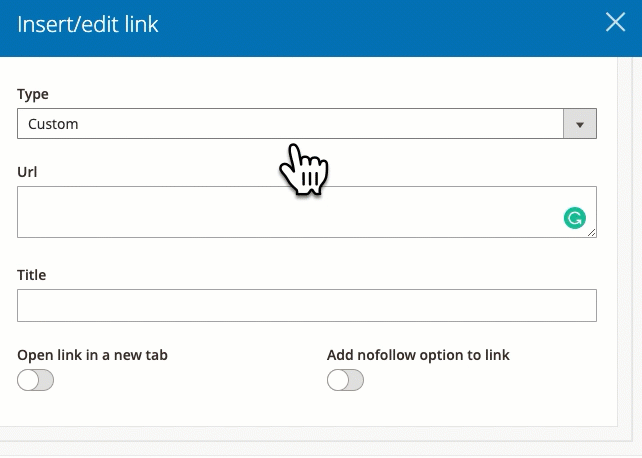 You can also add extra parameters for your specific purposes. For instance, to easily take control of our new marketing campaign, I'll create the campaign parameter. Now, we'll know from what campaign, source or medium the customer accessed the link.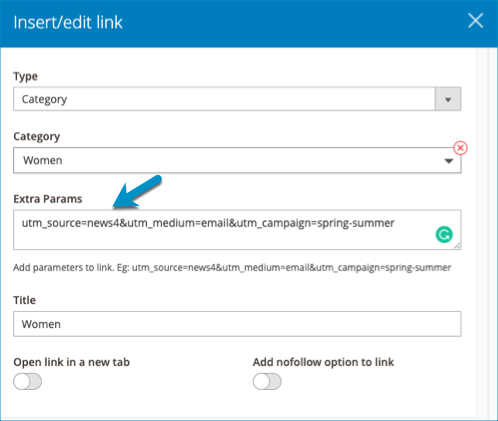 The other type of link in our link builder is custom type. It allows you to insert any link you want, within your website, or to another website. There is a drawback, because this type of link is non-updating. If the destination URL changes the link will not be automatically updated. You will have to track these manually and update them anytime the destination URL changes.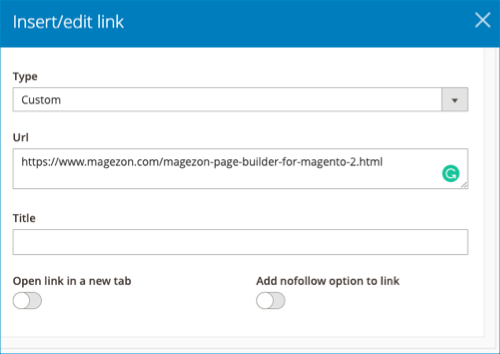 2. Other Amazing Features
Add a title for the link and it will appear when you hover your mouse over the link.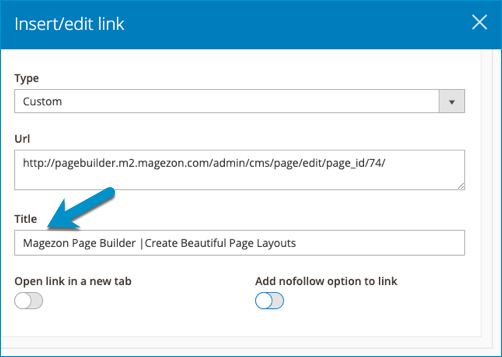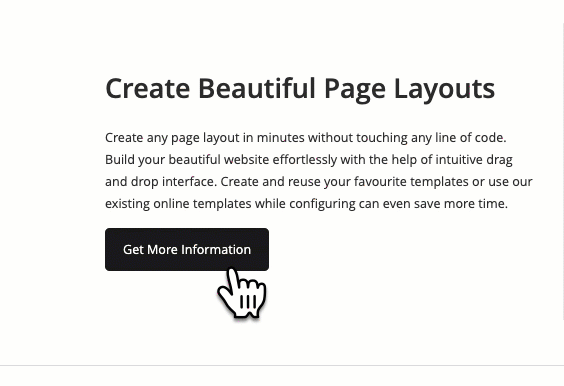 You can turn on the toggles "open link in a new tab" or "add nofollow option to your link".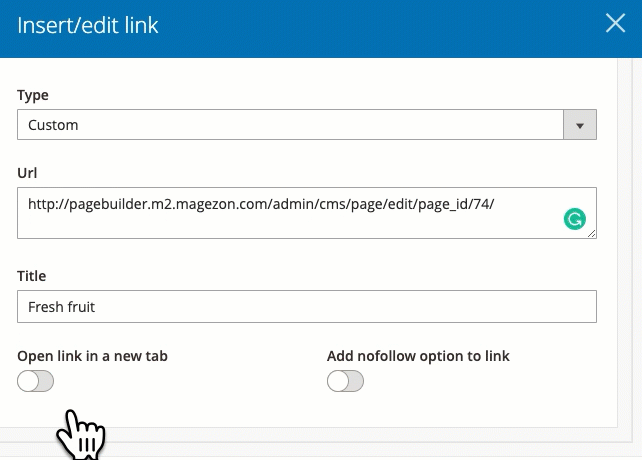 To Wrap It up
In short, we hope that after reading our blog you will have a firm grasp of the link builder in Magezon Page Builder for Magento. It such a great way for you to manage your Magento website without time-consuming and coding skills. If you like our Magezon Page Builder tutorial series, visit us to read more. Don't forget to leave us some comments or questions in the comment sections below.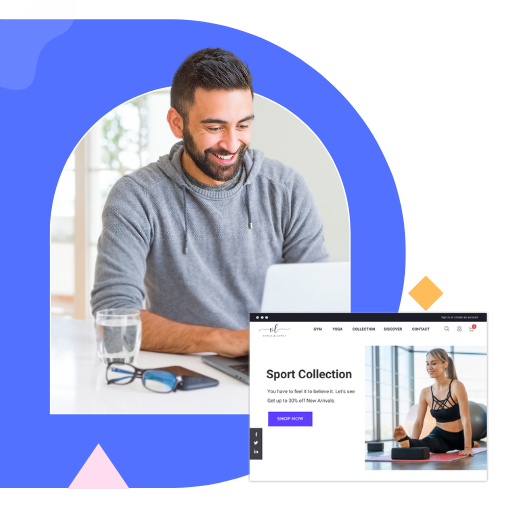 Try FREE Magezon Page Builder demo today
Easily create beautiful, engaging Magento website in any style whenever you want without relying on developers or designers. Just by drag & drop.