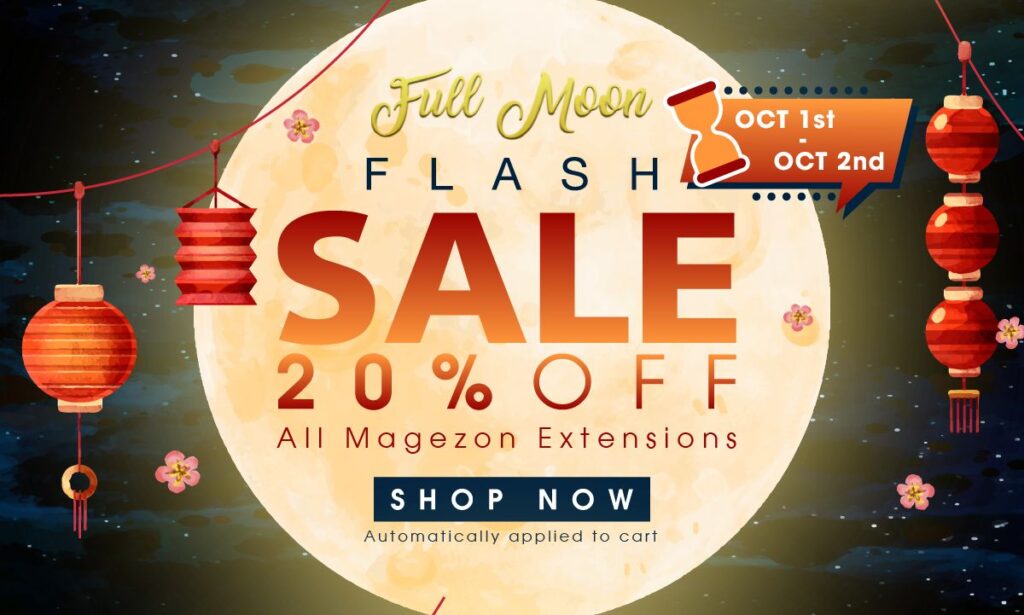 Full Moon Festival is around the corner. May the round moon bring you success in your business!
On this occasion, we would like to offer a flash sale on all of our extensions:
Discount: 20% OFF
Time: Oct 1 – Oct 2
* The discount is automatically applied to your cart.
Happy Full Moon Festival!
Magezon Team