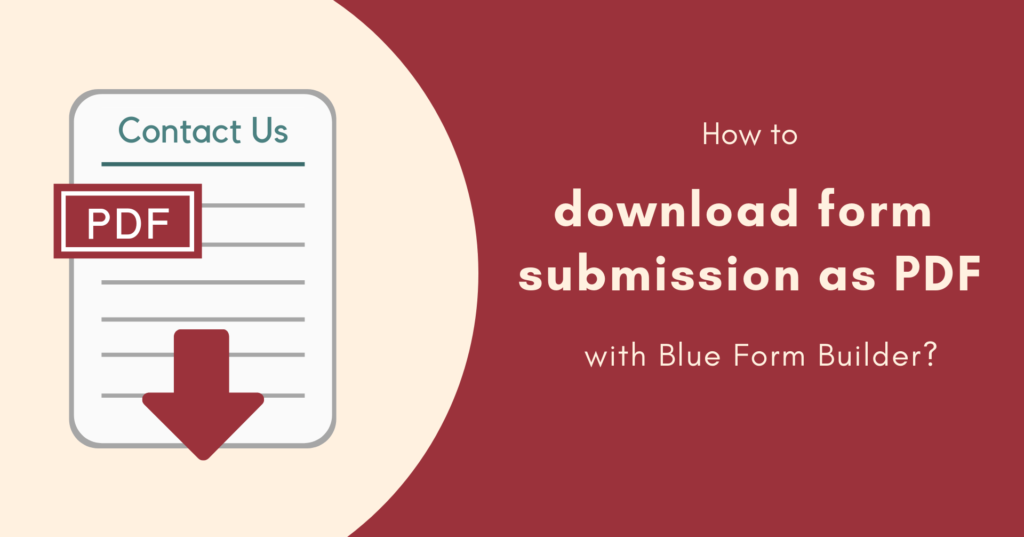 Do you want to print or share form submission data with other people easily? Magento 2 Blue Form Builder can help you do that by letting you download a PDF copy of any form submission.
In this article, we'll show you how with a step-by-step guide!
Table of contents
Download Multiple Submissions
To get started, you need to install Blue Form Builder. Then install PDF plugin that will be integrated with Blue Form Builder.
Suppose that you have created a form and have some submissions.
Navigate to Content > Blue Form Builder > Form Submissions.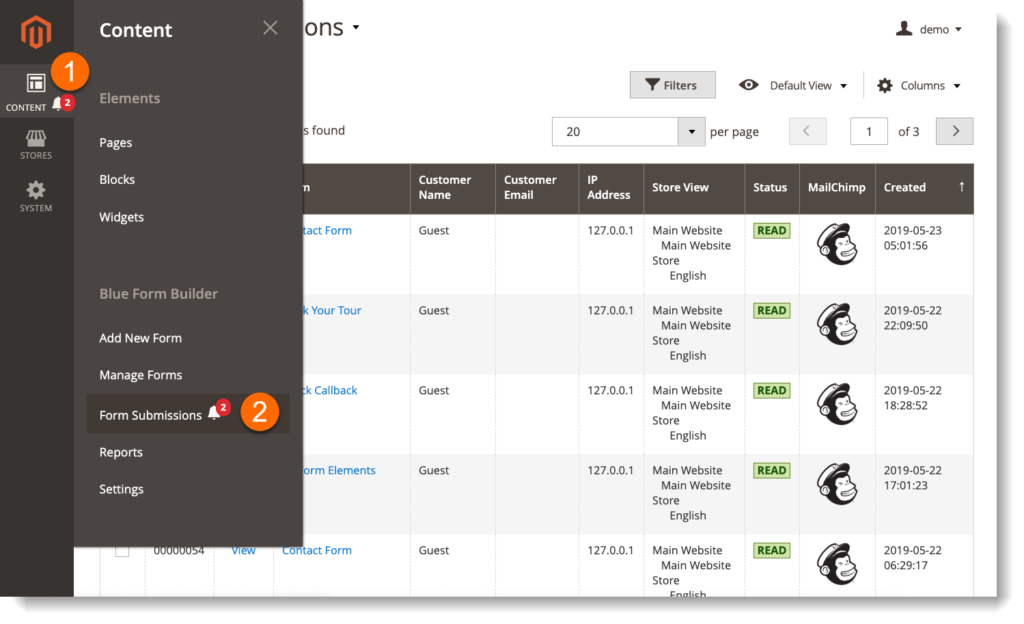 Tick the checkboxes of form submissions that you want to download as PDF. Then click the drop-down on the left, above the grid. Choose Print Submissions to download.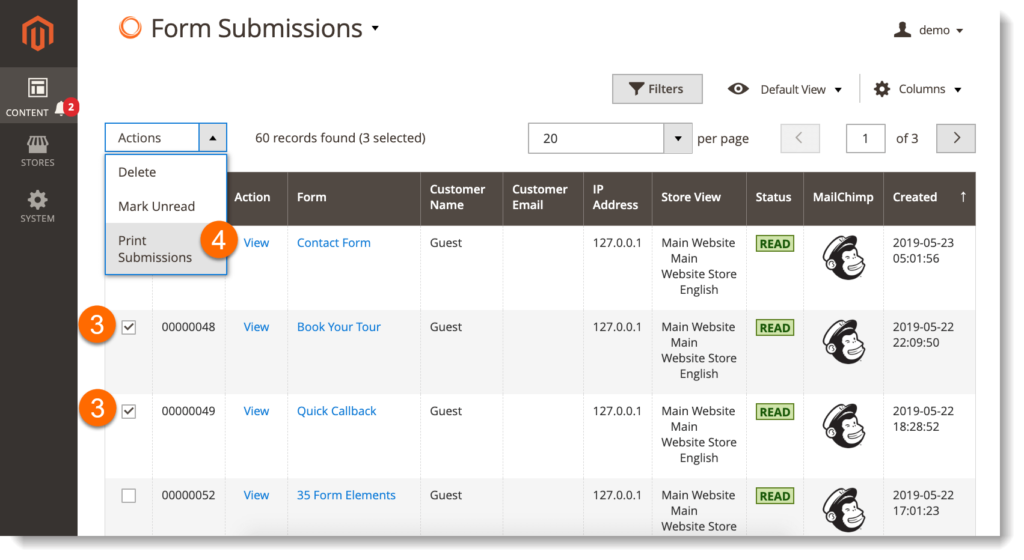 Note: All submissions will be downloaded as a single PDF file.
Download a Single Submission
After opening Content > Blue Form Builder > Form Submissions, click View in Action column to open a form submission.
In the top bar, click Print to download that submission as PDF.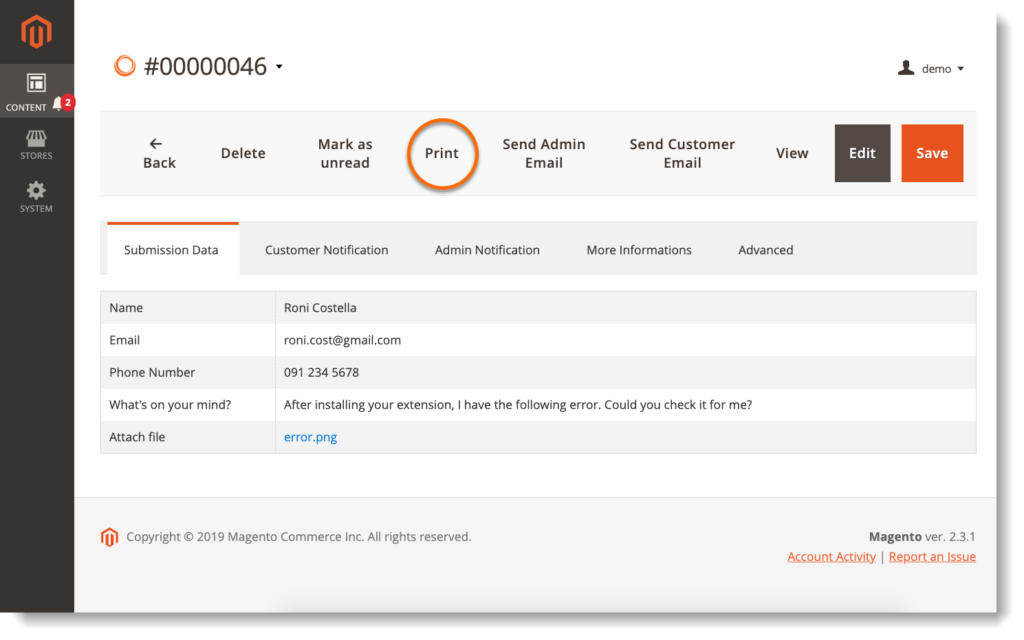 If you click View, you can view the submission on frontend. At the bottom of the page, there is Print button by clicking on which you can download the submission as PDF.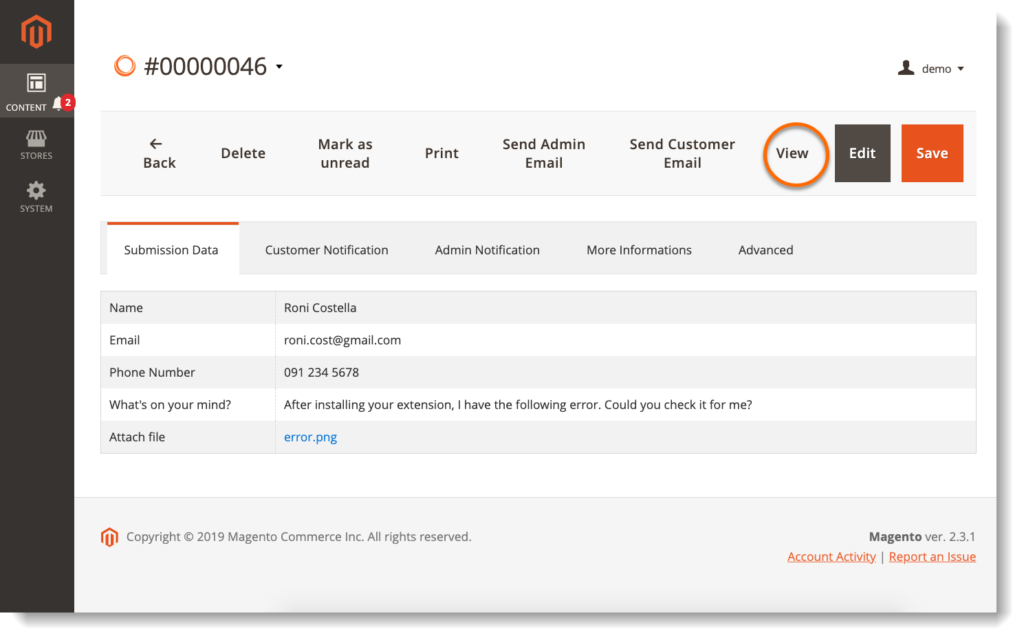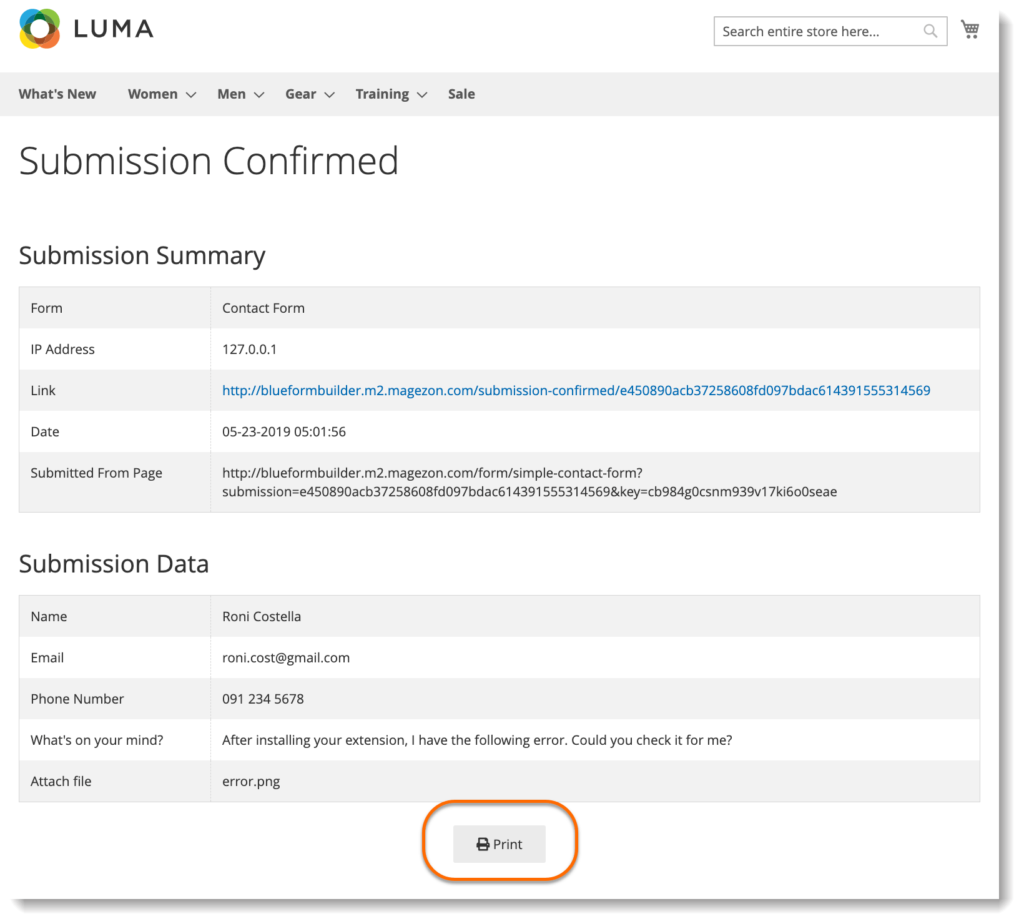 Note: If you open a form in backend, you can view all submissions of that form in a grid by opening Form Submissions tab. There you can download submissions of that form to PDF in the same way as mentioned above.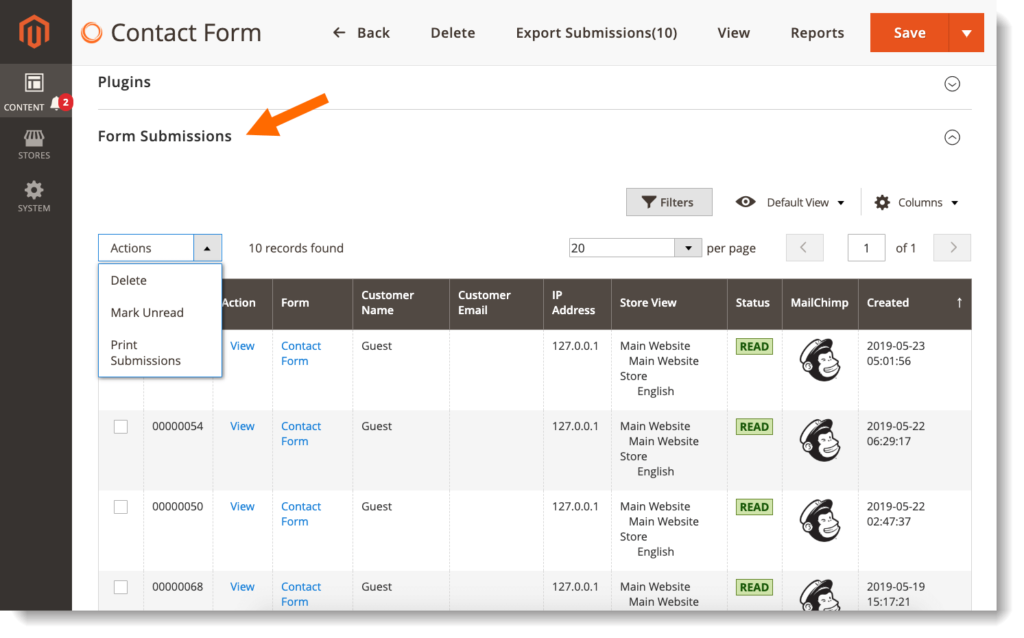 Conclusion
Hope that this article is a useful guide on exporting form submissions as PDF with our Magento 2 Form Builder. Just feel free to leave your questions or comments below.
And don't forget to follow us on Youtube for more tutorials on Blue Form Builder.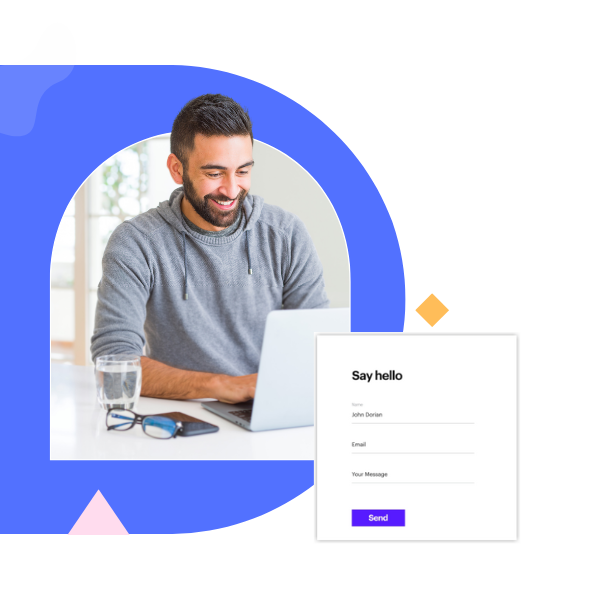 Try FREE Blue Form Builder demo today
Create whatever type of Magento form in any style you want just in minutes. Just by drag & drop.