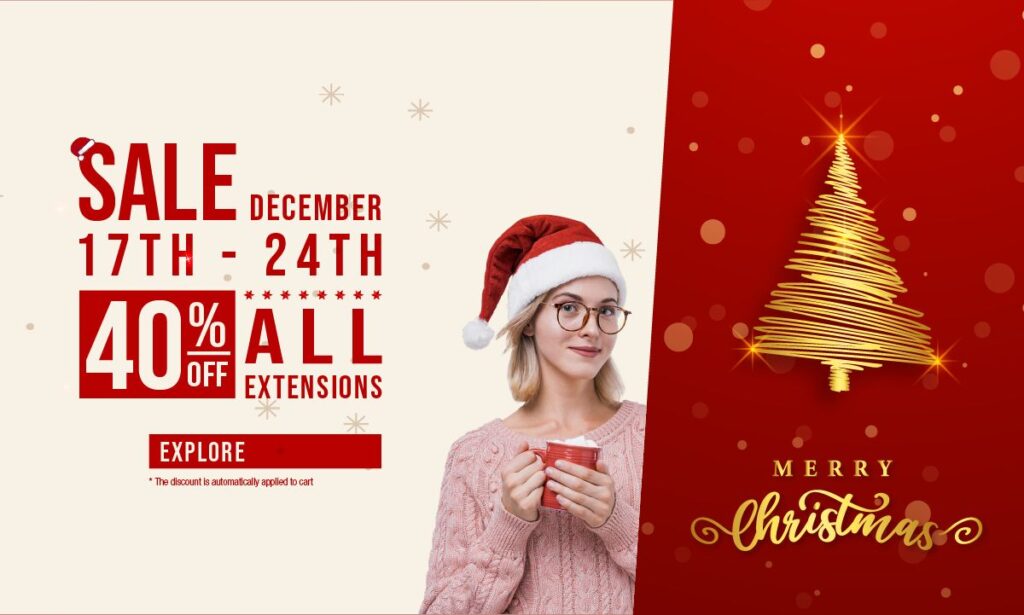 Christmas is around the corner and another year is coming to the end. This may be one of your busiest time but just relaxed and enjoy a special present we would like to give you.
Discount: 40% off all extensions.
Time: December 17 – December 24 (GMT+7).
* The discount is automatically applied to your cart.
DON'T FORGET TO EXPLORE:
– Our powerful builder extensions that allow you to build almost every aspect of your site using a simple drag & drop interface.
– Our partnership program to enjoy discounts even not during sale campaigns.
(Please note that the partnership program isn't applied along with this Christmas sale).