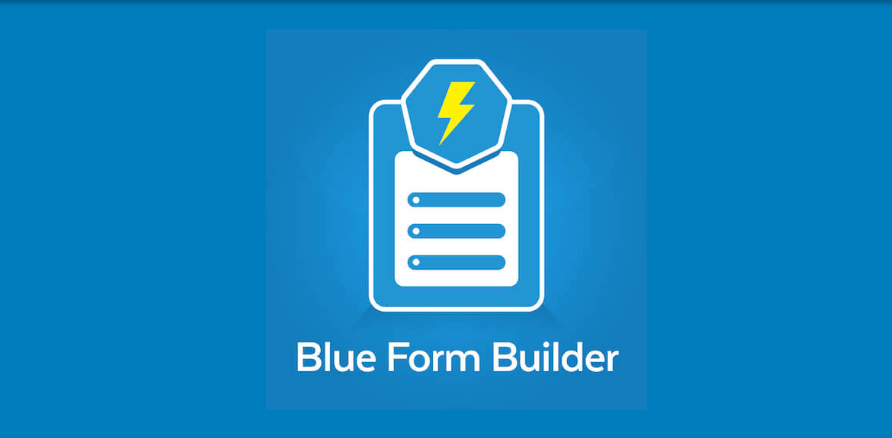 These days, there are numerous form builder extensions that help you build a Magento 2 online form. However, the difficulty is which extension to choose so that you can create the most powerful forms in the easiest way.
In this article, we will free you from this headache by introducing Blue Form Builder – a drag & drop Magento 2 Form Builder extension. So keep reading and find out how easy and powerful this extension is.
How Easy Magento 2 Form Builder?
1. Easy to Create
Our Magento 2 Form Builder comes with simple and intuitive drag & drop interface. Therefore, whether you have little or even no coding skills, you can still create amazing forms in minutes. From simple forms like contact forms, newsletter signup, etc. to complex ones such as online surveys and feedbacks, create them in just a wink of an eye.
To make it even easier and faster, we provide you with 10 customizable pre-built templates. No need to create a form from scratch. Choose one template. Customize it based on your needs. And you will have your desired form almost effortlessly.
2. Easy to Manage
Blue Form Builder allows you to store form submissions in one place in the backend. Hence, it is easier and more time-saving to view them.
Also, you can easily manage form submission notifications by emails. When a form is submitted, separate emails will be auto sent to notify admins and customers.
How Powerful Is Magento 2 Form Builder?
1. Create Basic to Advanced Forms
Whether basic or advanced forms, Magento 2 Form Builder extension makes it all possible with a wide range of elements and plugins. We always try to make sure that you can collect all the data you need from customers.
With 30 customizable elements, you can create basic forms with ease. From input text, multiple-choice, file upload, Captcha to Google Maps, and more, just choose what you want.
You can add even more power to your forms with dozens of plugins including Smart Conditional Logic, Report, MailChimp, Form Submission PDF, Zapier, etc. That's amazing, isn't it?
2. Build Smart Forms
With Blue Form Builder, you can pre-fill forms with customer, product and page information. For example, your forms will be prefilled with names and emails of logged in customers.
You can ensure your customers to fill out correctly with advanced validation such as "This is a required field", "Please enter a valid email address (Ex: [email protected])", etc.
Or include submitted data in notification emails and success message by inserting predefined variables.
3. Build Forms that Encourage Customers to Fill Out
Finish building a form? But how to attract customers to fill out? Blue Form Builder can help you. Our forms are 100% responsive, so your customers can fill them out no matter which devices they are using.
Layouts and Styles feature allows you to customize the look and feel of your forms easily. You can create multi-column as well as beautifully designed forms that attract customers.
Using our form widgets or embedding codes, you can insert forms anywhere on your website. This way, your customers can fill in forms anytime and anywhere without having to navigate to separate form pages. For long forms, your customers certainly don't want to fill out. But we enable you to create multi-page forms to improve customer engagement.
Conclusion
So why not explore the power of our Magento 2 Form Builder? We believe that you will be surprised how easy it is to create amazing, smart and effective forms.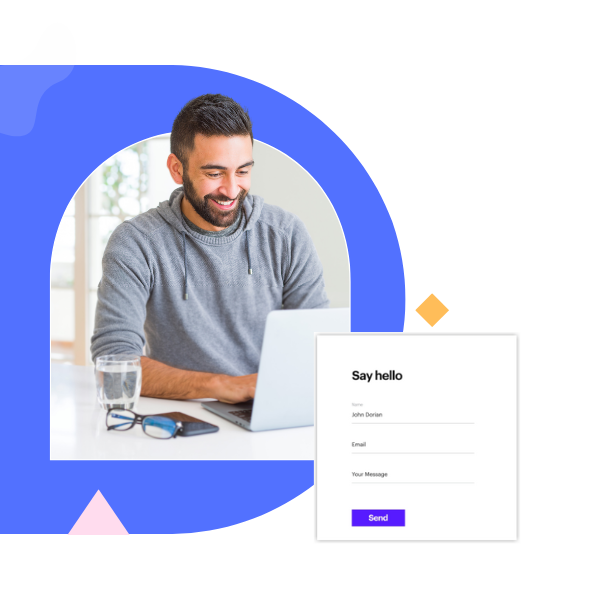 Try FREE Blue Form Builder demo today
Create whatever type of Magento form in any style you want just in minutes. Just by drag & drop.