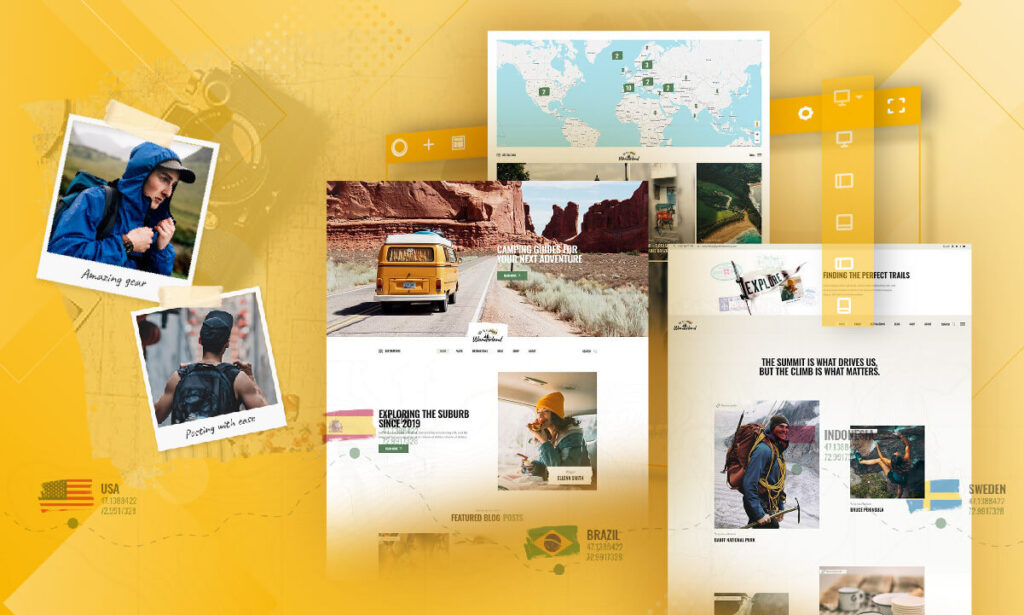 Want a beautiful travel landing page to catch your customers' attention? Easy. With Magezon Page Builder for Magento, you're provided an easy way to create an eye-catching landing page for travel agency. Excited? Let's dig in.
A Landing Page Sample for Travel Agency
We already made a travel agency landing page example named "Amazing Vietnam" which introduces Vietnam destinations and tours. For this landing page we combined lots of elements and features, including:
Below we will show you how to make a stunning landing page for travel. Let's start!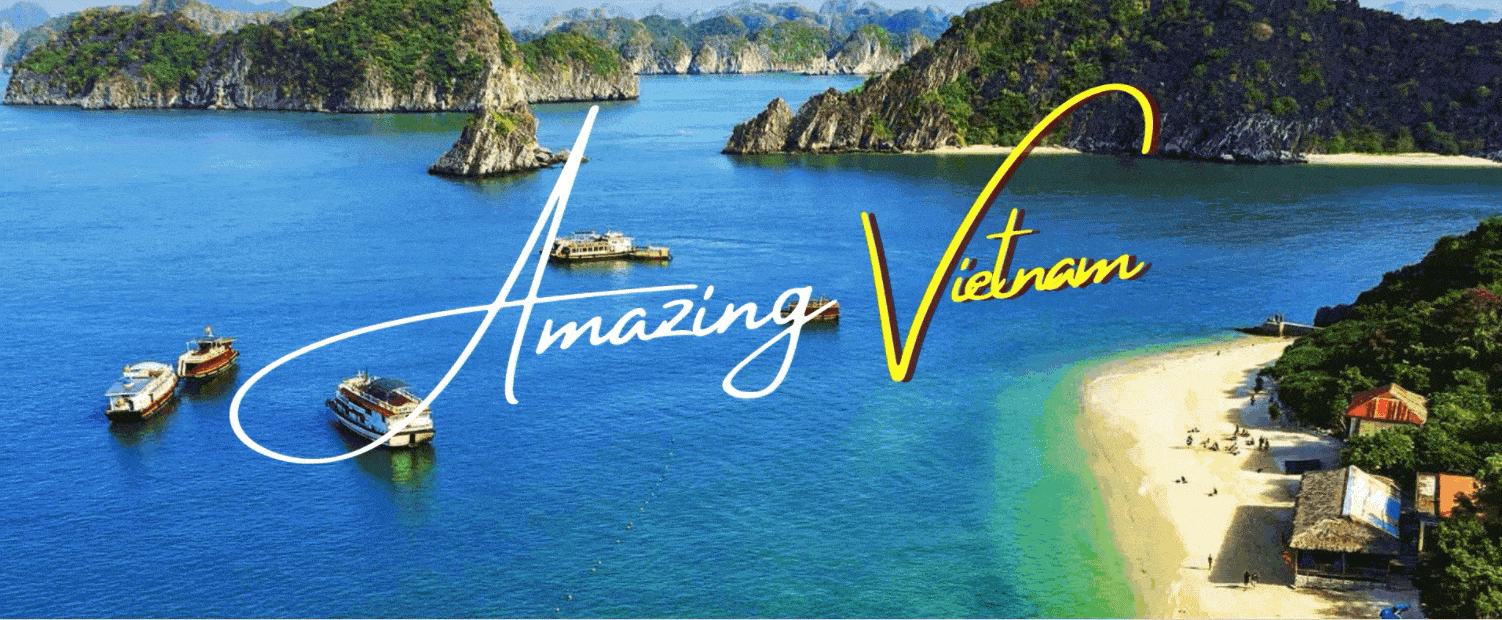 So, How to Builder This Travel Agency Landing Page?
1. Banner
Banner is the first impression of the site. It introduces your agency and the concept that you design for your website. In "Amazing Vietnam" site, we used a designed picture with the name of the site and set it as the background of the banner. Don't forget to turn on full height row mode to get effectiveness.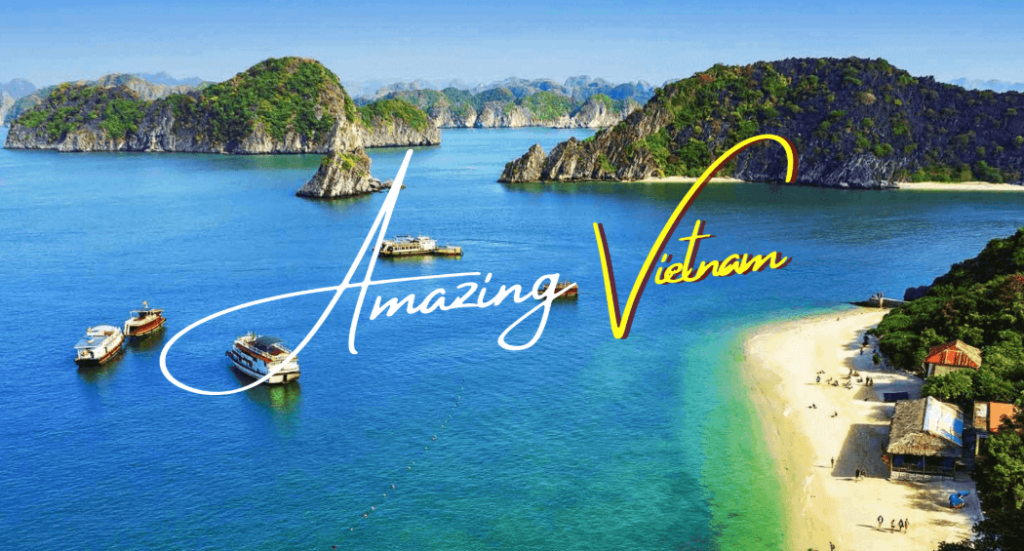 2. Featured Tour
For each travel agency landing page, it also contains the featured tour which shows the highlight package of the company. That's why we created 3 single images with hover ZoomOut effect on the parallax effect background to display the featured tour. You can also add the title for each image in the setting option in the backend of Magezon Page Builder.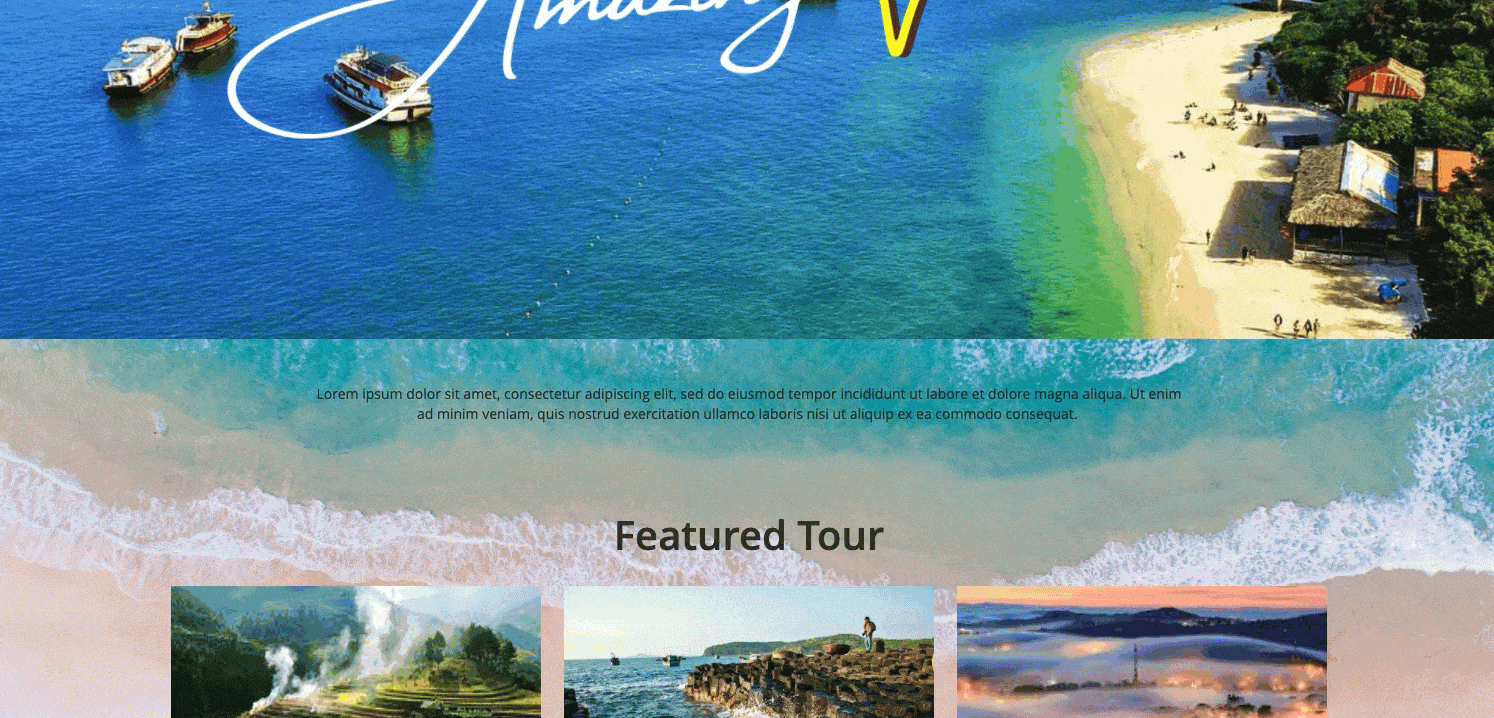 3. Info Section
What makes you different from other agencies? The answer is in this field. A professional landing page for travel agencies always contains the service information, partners. Therefore, you can use icons matched with text blocks to show the advantages of your agency, and image carousel to list your business partners.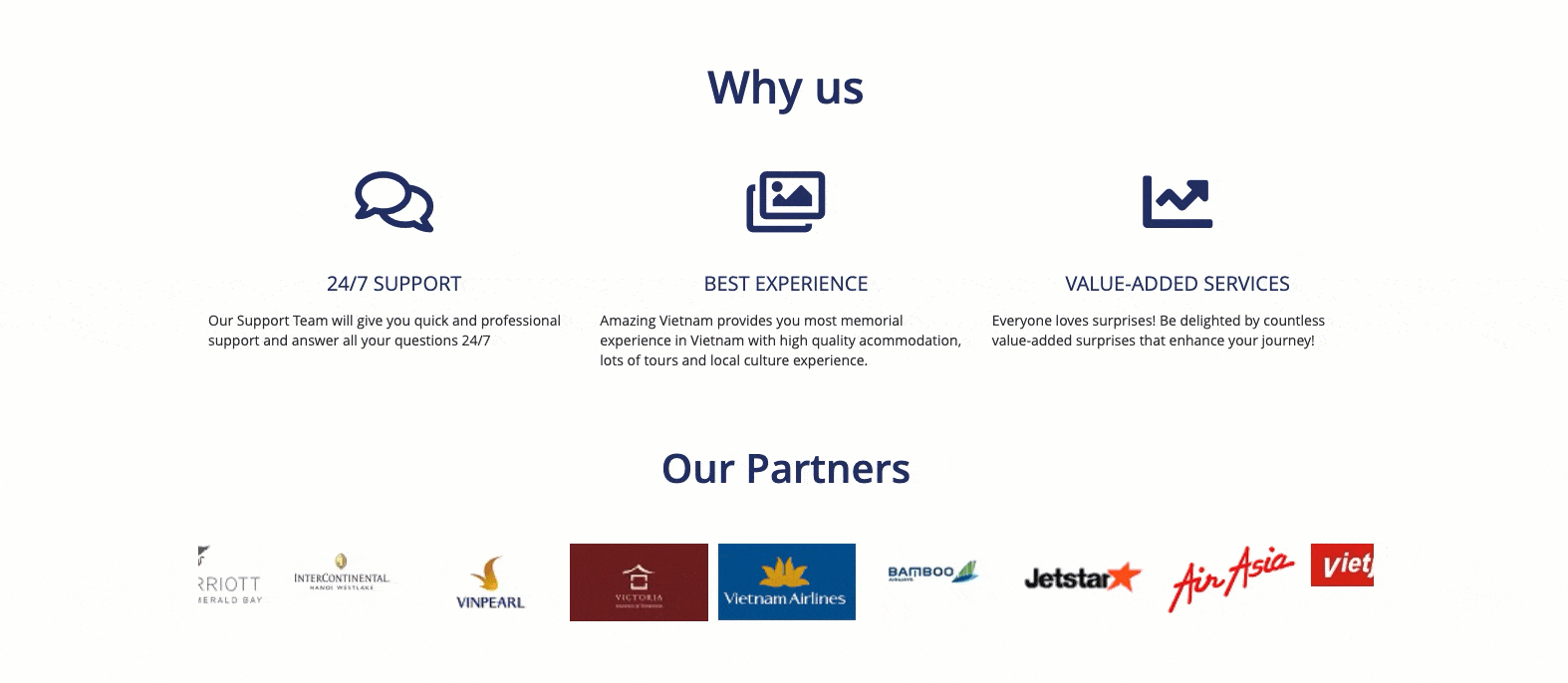 4. List of Recommended Tours
We have already written a blog about ways to display images, and in this post we will provide you one more way to illustrate image arrangement style with Flip box. With Flip box you will be able to add information about your agency tours in the most creative way. Besides, in this row we mixed between flip box and icon list to build a category of tour that is easy for clients to follow.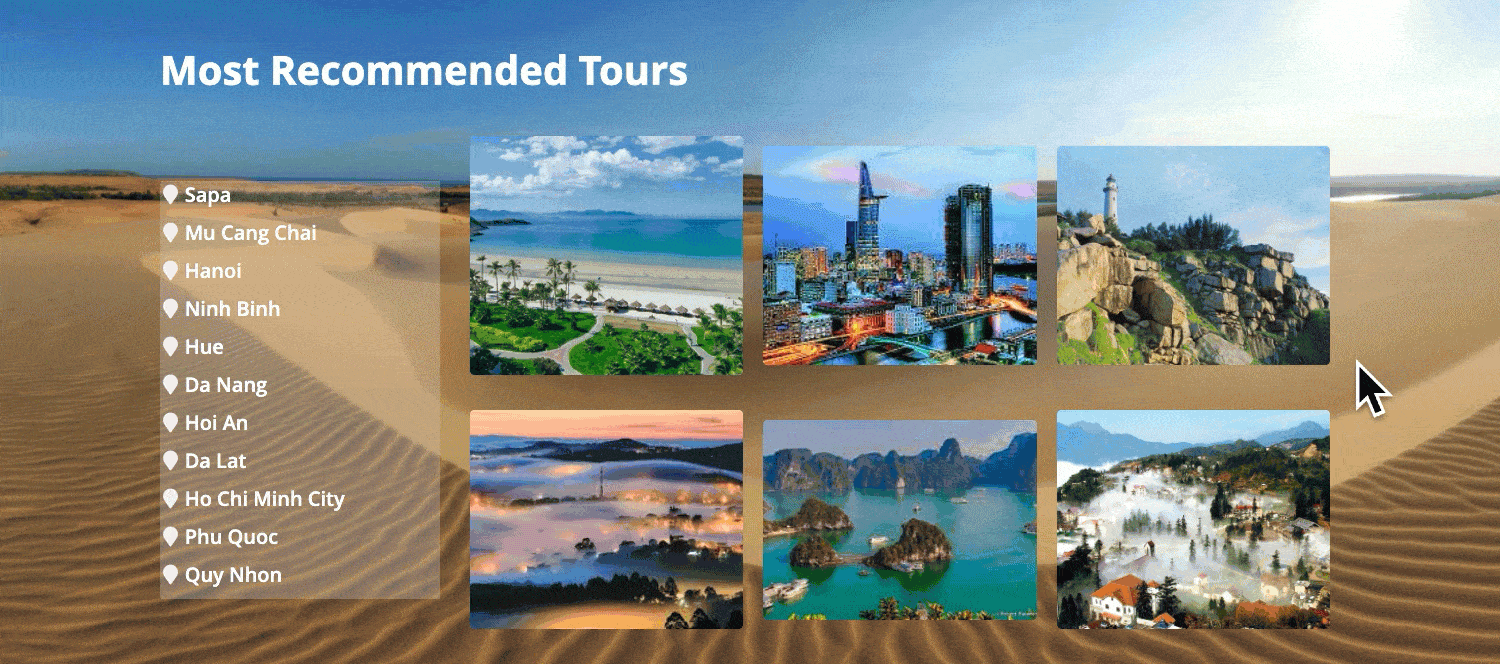 5. Highlights and Reviews
Trust and the feedback from customers are the necessary section in the landing page for travel agencies. By adding highlight moment, customer review with Testimonial and Image Gallery element, you can increase trustworthiness of your website.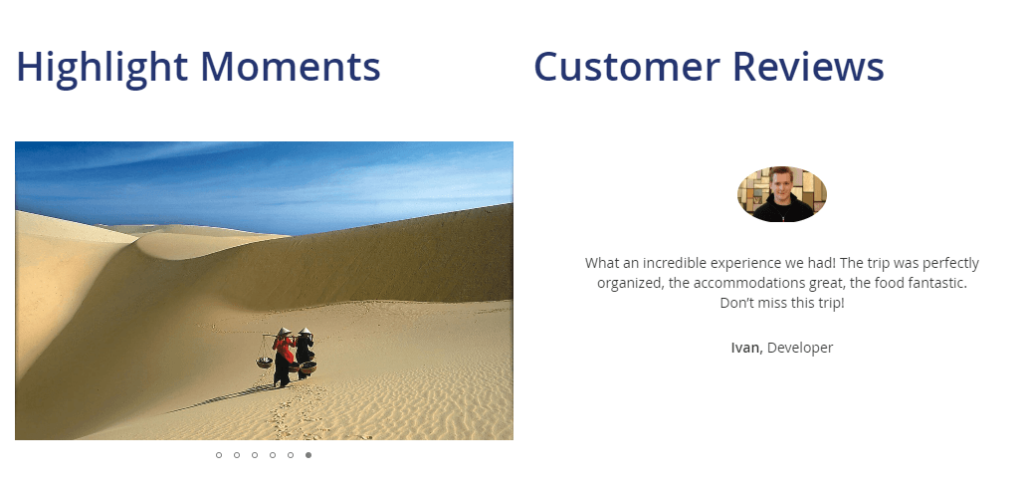 6. Newsletters
To access the valued customers for your business, you can get in contact with your clients by adding a Newsletter Form element. This is a small element but important for the travel landing page.

In a Nutshell
Above is the introduction and instructions for making  a landing page for travel agency with our Magento drag and drop page builder. You can explore more tutorial articles like this in our Magezon Page Builder tutorials series, don't hesitate to leave some of your comments on the section below.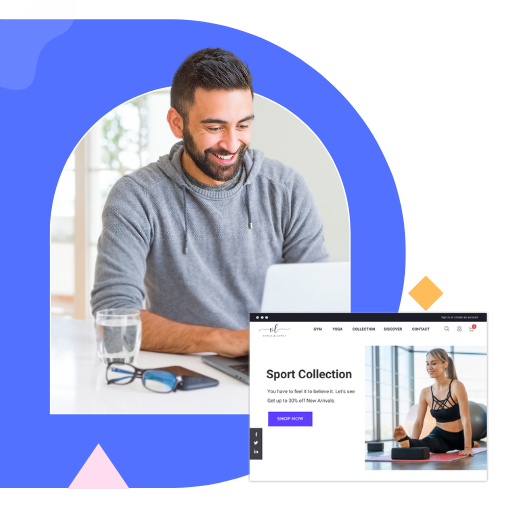 Try FREE Magezon Page Builder demo today
Easily create beautiful, engaging Magento website in any style whenever you want without relying on developers or designers. Just by drag & drop.